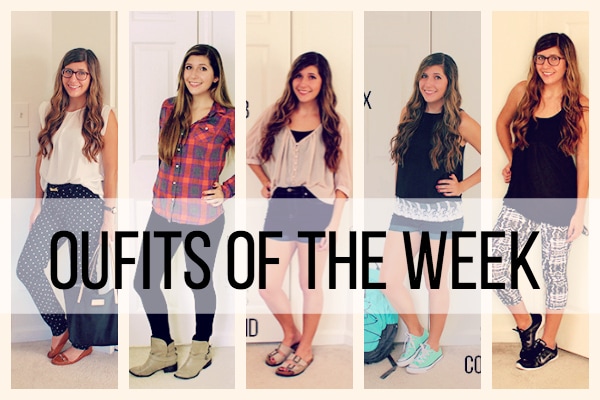 Trick or treat, share some outfit ideas because it's 7:30 a.m. and I don't know what to wear.
In honor of October being one of the best months of the year, here is not one, not two, but five golden rings. I mean outfits. Turn down the Christmas songs, Pandora.
Here are five outfit ideas that I keep on repeat:
1. A Clever Pixi
This day, I had a business casual interview, so the pixi pants flew out of their pixi home in the forest and sprinkled me with fairy dust and confidence.
I adore these pants. They seem like they're from J.Crew, but they're actually from Old Navy, and come in regular length (which are actually perfect for petite people) and ankle length. My shoes are brown loafers, with gold details to match the gold bow on my belt.
There's something about matching shoes and belts that makes me feel extra polished and professional. See this attention to detail? Clearly, I am qualified.
2. Fun in Flannel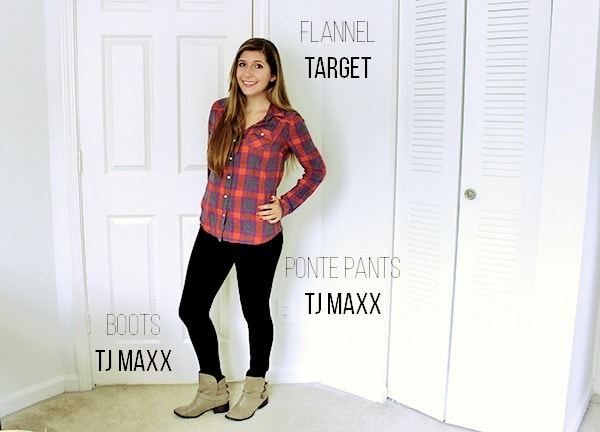 Is there anything better than flannel shirts in the fall? Maybe pumpkin bread, but that's it.
Compared to the first look, this outfit is super casual and great for anything life throws at you, whether that's lemons or an impromptu trip to the pumpkin patch. I kept things laid back with ponte pants and flat, olive-gray ankle boots.
3. Last Days of Summer
If you've been reading my articles for a while, you know that I can't say no to a drapey blouse and high-waisted shorts. It's a foolproof combination, my friends. A recipe for success. A feast fit for a king. An outfit for the gods.
This day was sweltering, and I wanted to feel as free as the bat that inspired the bat wings on this shirt. Also, since the University of Georgia campus is as hilly as a bumpy gourd, I wore these sporty sandals featuring DJ arch support.
4. Between Summer & Fall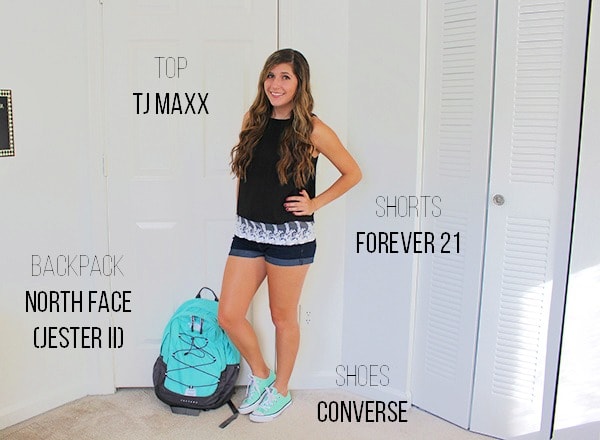 The same shorts two days in a row?! Gasp!
It's acceptable, because:
A) Denim can be worn multiple times
B) Tuesday/Thursday classes don't see Monday/Wednesday/Friday outfits.
Case closed. The jury is adjourned.
Black and white is perfect for any time of the year, but especially now when the seasons are changing. To add a fun pop of color, I'm wearing my favorite minty Converse,which, in my opinion, knocks up this outfit better than a BAM from a spice weasel (bonus points if you understand that reference).
On this day, I had to carry multiple textbooks, a computer, a snack, a water bottle, some elephants, some pumpkins – way too much stuff for one lazy person to carry. With the help of a friendly aqua North Face Jester backpack, my shoulders survived. I highly recommend this backpack for women with small shoulders.
5. Gym Party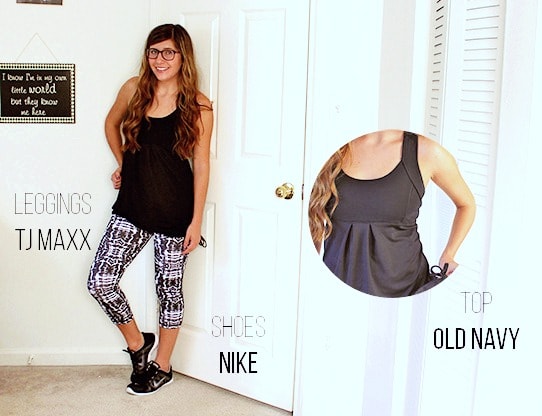 They're lurking in our classrooms. Walking around outside. Rarely spotted at the gym. Maybe even your roommate is one. Maybe you're one.
The people who only wear gym clothes.
My favorite athletic clothes are black-and-white patterned leggings, and a moisture-wicking long tank. Whether you're a faux athlete or a Les Mills Body Pump enthusiast, this outfit looks sleek and stylish.
Which of these outfits is your favorite?
What did you wear last week? What articles do you want to see in October? Do you prefer this format or the picture collages? Drop me a line in the comments below!