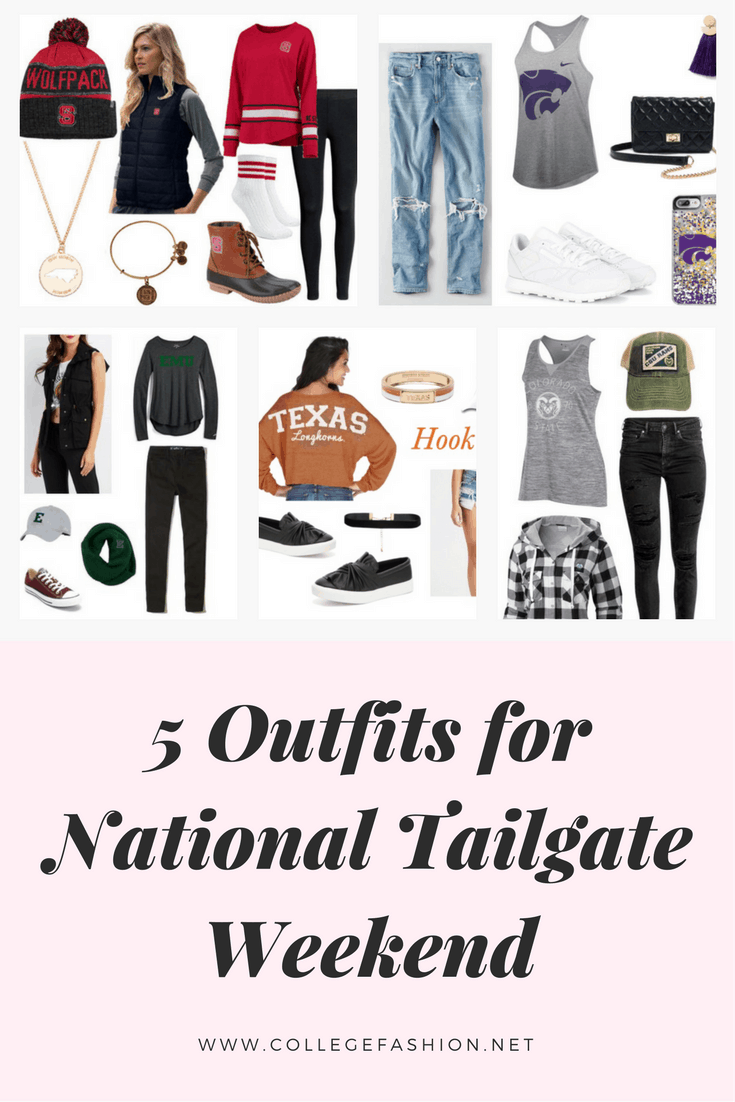 In case you didn't know, National Tailgate Weekend is coming up this weekend (October 7-8) and we're already planning out exactly what we're going to wear.
If you're planning to tailgate this weekend, you need a good outfit. And we're here to help. Below, we've created five perfect college tailgating outfits themed to five popular schools among CF readers.
Read on for all the outfit ideas you need to celebrate National Tailgate Weekend in style:
Tailgating Outfit 1: Colorado State University
Outfit by Bethany from Colorado State University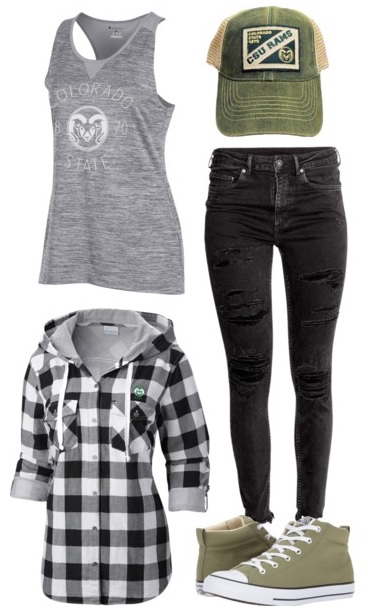 Products: Shirt, Tank, Hat, Jeans, Sneakers
The perfect tailgating outfit is, first and foremost, a comfortable one. Going from tailgating to the game to post-game celebrations means you need an outfit that is flexible and provides options.
That's why layers are perfect. CSU offers a great plaid shirt with a logo that is perfect to layer on top of a tank, like their infinity tank (that also doubles as a workout tank!). If it's cold (as it sometimes is in Colorado in the fall), then you can wear the plaid. Get hot? Tie it around it your waist.
Completing the neo-grunge look are black distressed jeans and Converse in the school colors. Distressed jeans are stylish, have personality, and breathe well in mixed fall weather. Converse are comfortable and go with everything, including the CSU trucker hat that will keep the sun out of your face. Nobody wants a sunburn in their Insta tailgating pics.
Tailgating Outfit 2: University of Texas at Austin
Outfit by Sarah from UT Austin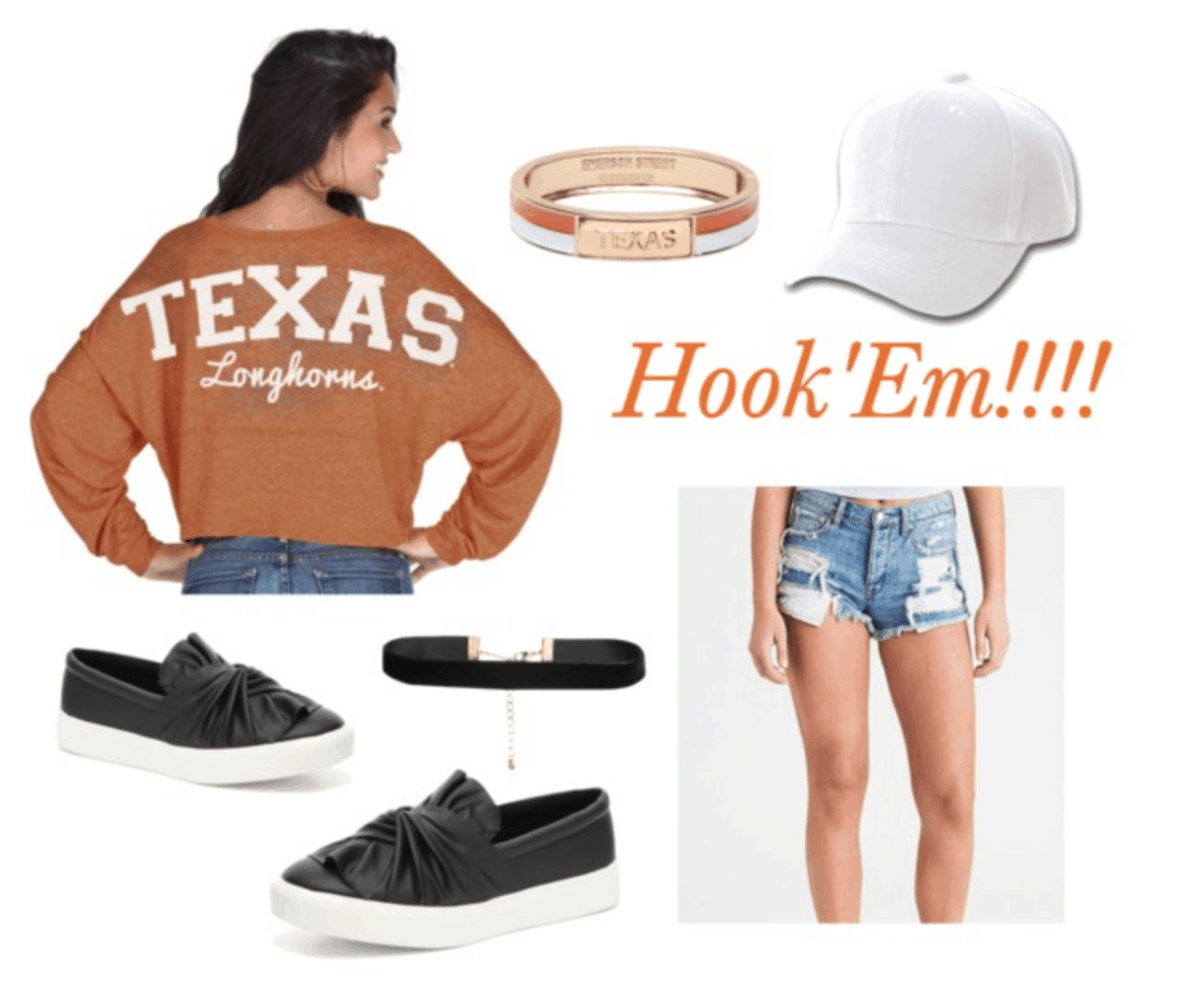 Products: Long-Sleeve Top, Bangle, Hat, Slip-Ons, Choker, Shorts
In Texas, it's all about the jersey tee shirts (in Comfort Colors). This one is so cute both for tailgating and wearing every day around campus! And when you have a cute, cropped top on, the trendiest pairing is a distressed denim short. (It's the perfect choice for hot weather.)
For accessories, add some more on-trend details like platform slip-ons and a black choker. A simple white hat will keep the sun out of your eyes, while this gorgeous Longhorns bangle shows your school spirit in the most glam way possible.
Tailgating Outfit 3: Eastern Michigan University:
Outfit by Arica from Eastern Michigan University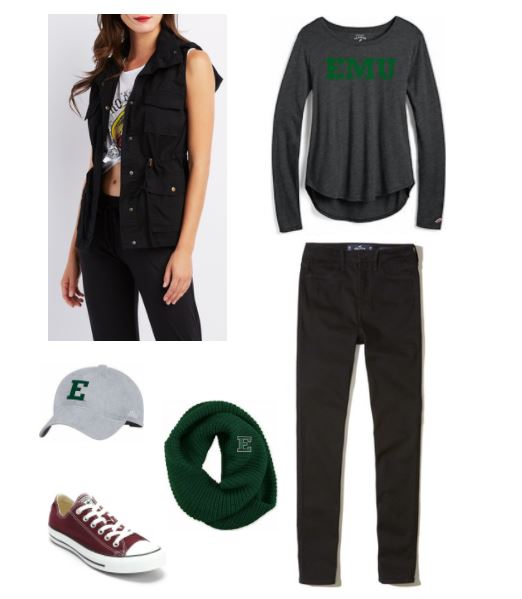 Products: Scarf, Hat, Shirt, Shoes, Pants, Vest
When it comes to school spirit, sometimes a subtle color palette is the way to go. This outfit was made with two things in mind: the cold (because once it's fall in Michigan, staying warm at tailgates and football games becomes a way of life) and potential mess (tailgating = things spilled on you).
A vest is a nice outerwear piece that is lighter than a jacket and is so perfect for chilly fall afternoons. Plus, it has a lot of pockets meaning that you don't have to try and carry a bag through security at the game!
With the jeans and shoes coming straight from your everyday closet, the eye gets drawn immediately to the cute details, like the hat and scarf (I love the decal on the scarf!). The EMU logo shirt is nice and thick in material, perfect for fall days when you just don't want to wear a jacket.
Tailgating Outfit 4: NC State
Outfit by Mariah from North Carolina State University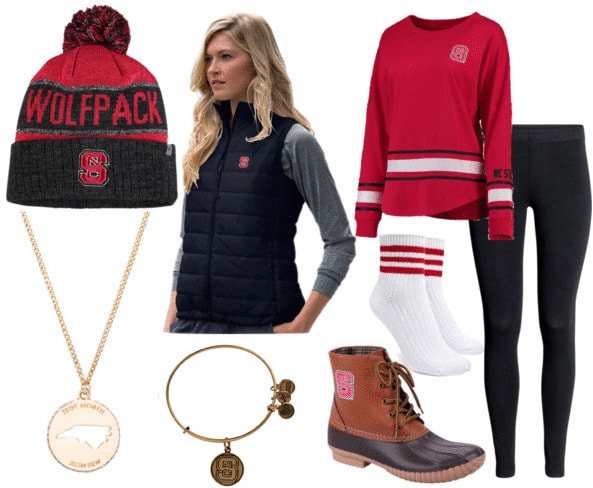 Products: Hat, Vest, Shirt, Socks, Leggings, Boots, Necklace, Bracelet
One of the best parts about going to a big school like NC State is the sense of pride, community and school spirit. There is no time when you'll feel more connected with your school than when everyone is cheering on your favorite team.
This tailgating look is perfect for looking spirited but still cute, even on a chilly game day. With the vest and knitted hat, it's easy to stay warm, but you can still take them off if you get too heated from cheering on the team. The accessories are subtly spirited enough that you can wear them to the game or just running around town.
Tailgating Outfit 5: Kansas State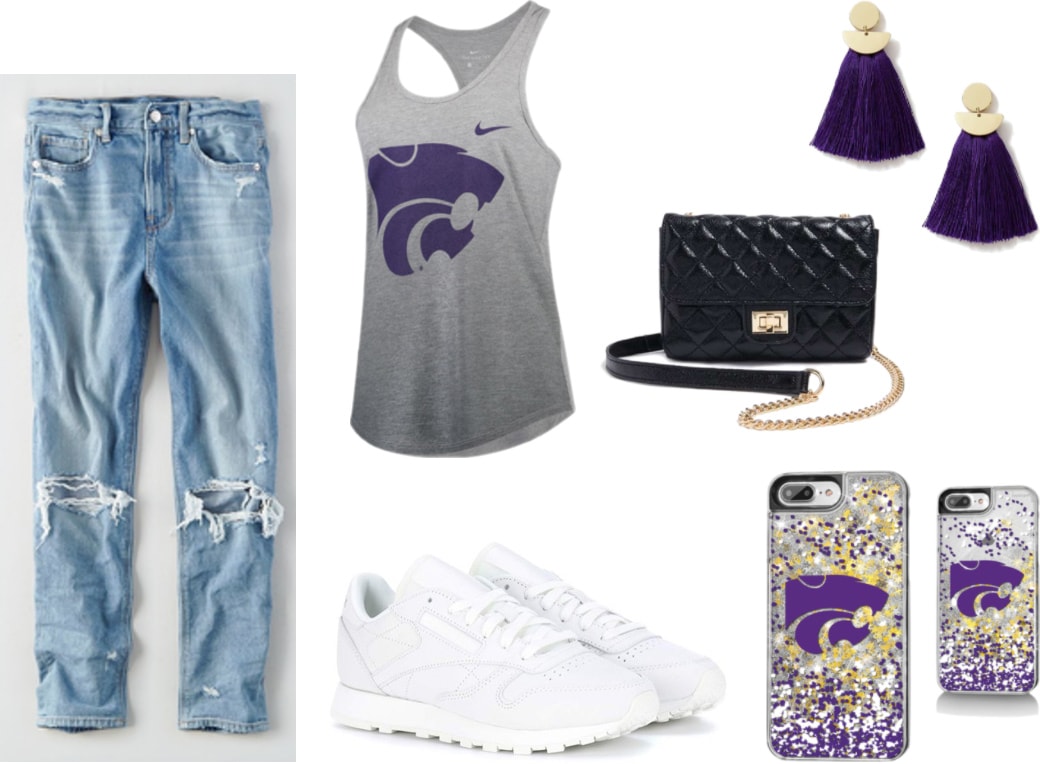 Products: Tank, Phone Case, Jeans, Sneakers, Crossbody, Earrings
This is the perfect early season tailgating outfit. When it's still warm out and you want to look fashion forward, go for a cute school logo tank and boyfriend jeans.
Add more pops of school spirit with your accessories — and yes, a glitter phone case totally counts as an accessory! Add simple white sneakers, a black crossbody bag, and purple tassel earrings for a few more hints of Kansas State's colors.
What are you going to wear for National Tailgate weekend?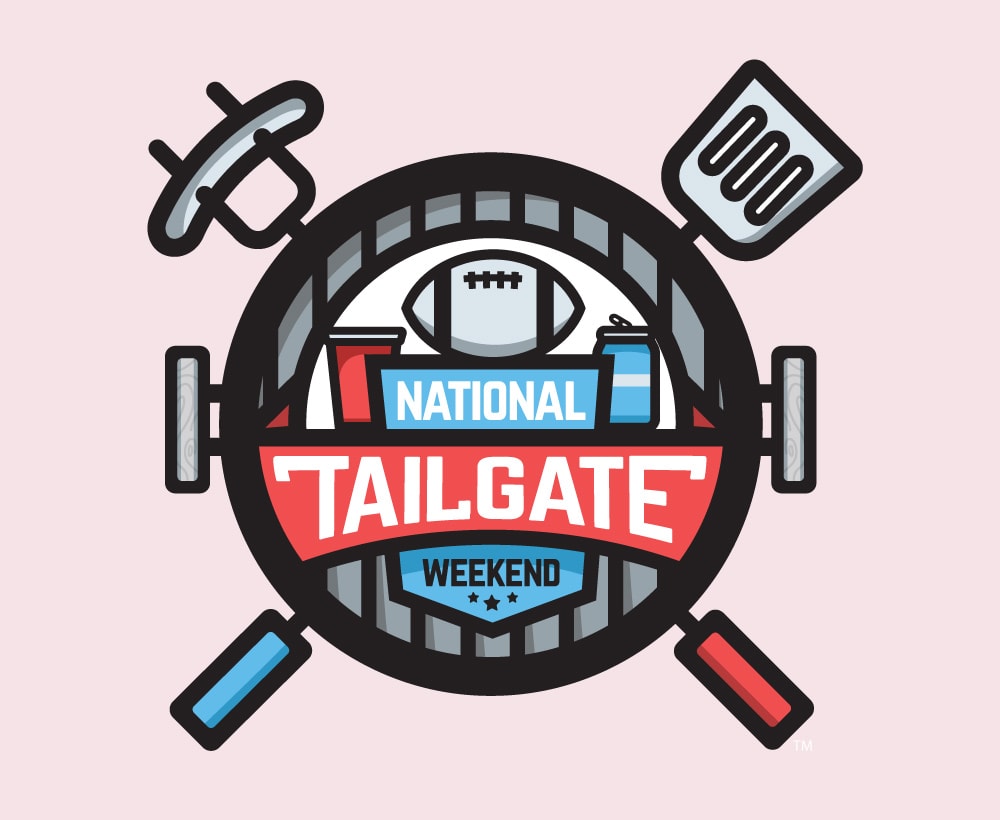 Tell us with a comment below! Also, let us know: Which outfit is your fave? For more info on National Tailgate Weekend, be sure to visit their official website.
And use #NationalTailgate on Instagram to show off your look this weekend!
Disclosure: This post was sponsored by Learfield Licensing and some of the products used in the outfits were provided to writers for free. The opinions, as always, are our own. For more information, please see our Disclosure page.