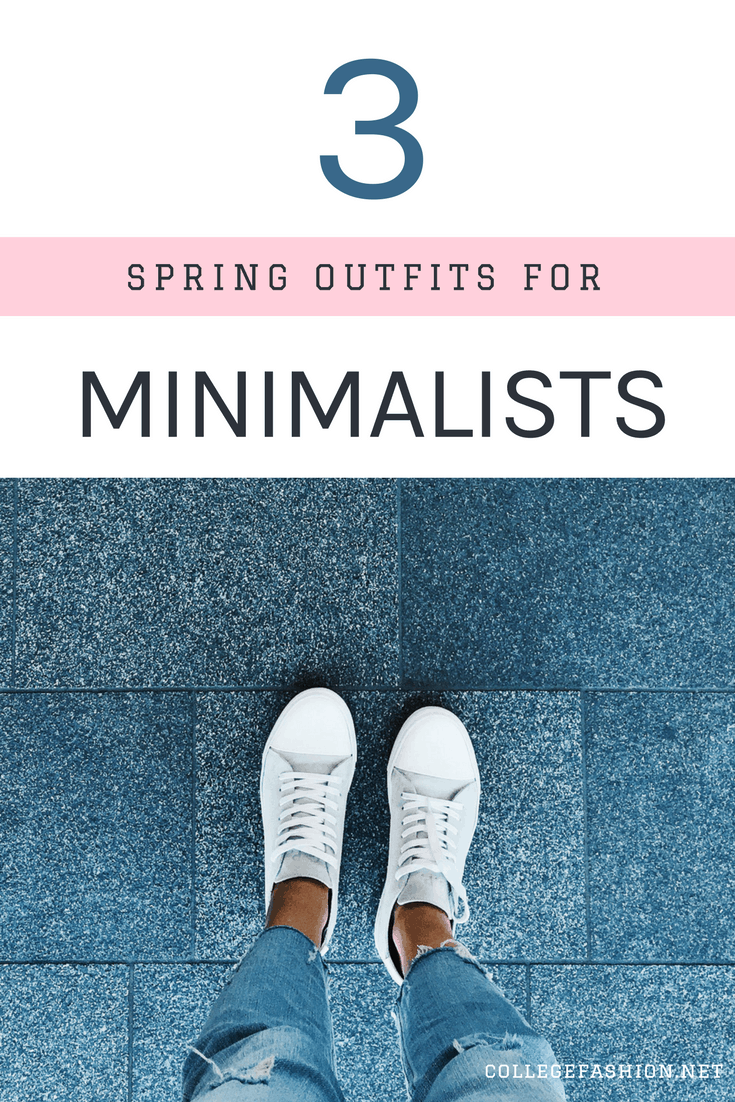 Calendars will tell you spring has sprung, but in a lot of places, the weather is in that awkward stage where it keeps switching between warm, cold, and rainy. It seems like no matter how often you check the forecasts, you never really know what you're going to get until you step outside.
Here are some outfit ideas to get you through those weird spring transition days, while keeping it sleek, chic, and minimal.
Related reading: How to Create Minimalist Neutral Outfits (+ Styling Tips)
Neutral Layers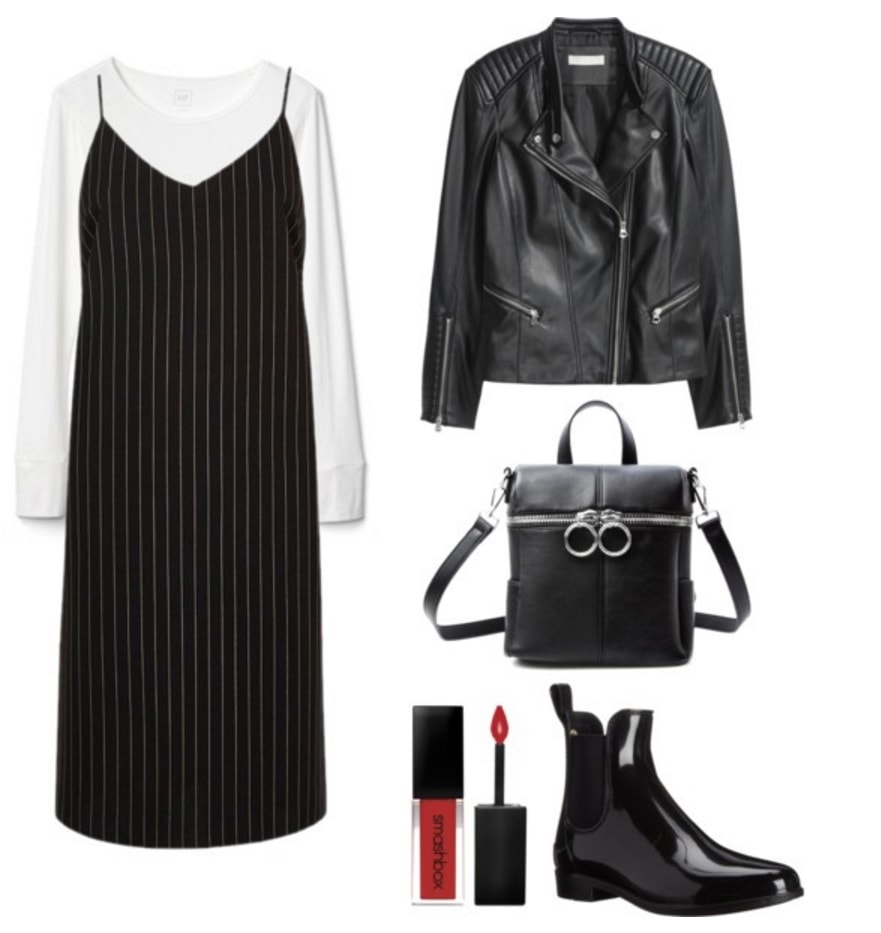 Products: Dress – River Island, Shirt – Gap, Jacket – H&M, Backpack – Dolls Kill, Lipstick – Macy's, Boots – Amazon
For days when you want to look effortlessly cool but want to be prepared for any weather changes, layering a knee-length slip dress over a long-sleeve white shirt keeps you warm but also leaves enough room to stay cool.
In case those April showers come rolling in, a faux-leather jacket and waterproof Chelsea rain boots (and an umbrella, of course!) will help you stay dry. For a pop of color on a gray day, wear a bright lip.
Sleek Vintage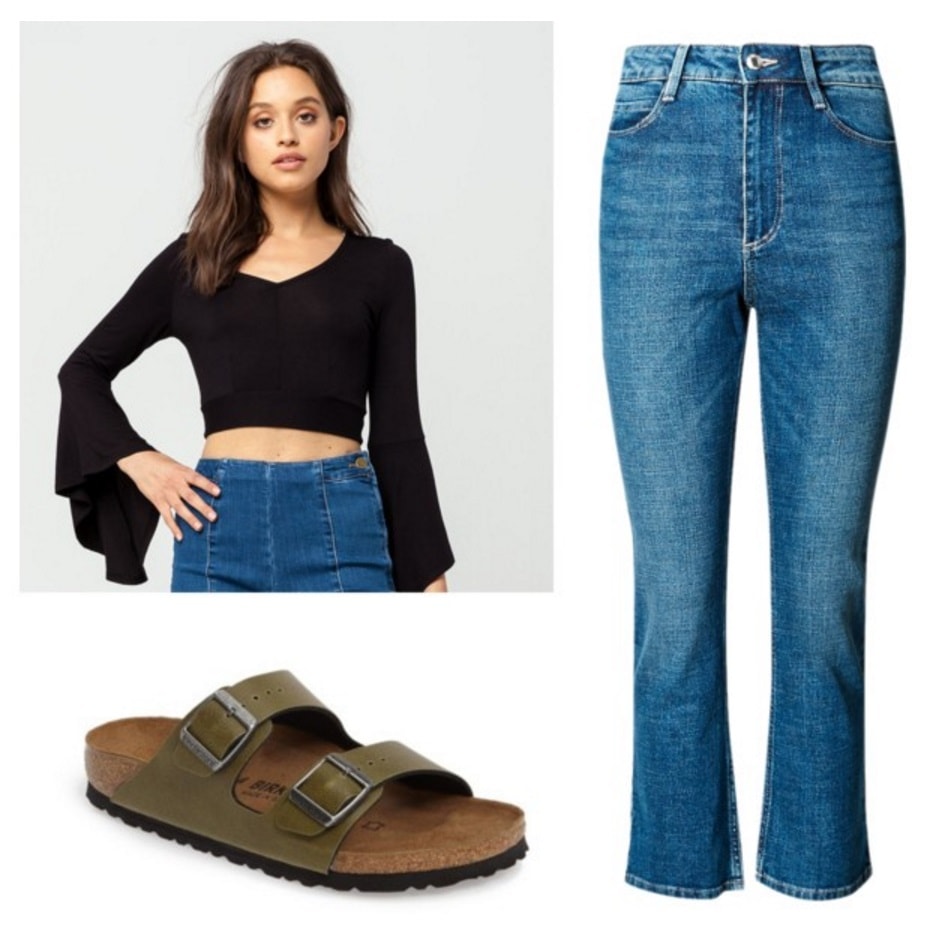 Products: Top – Tilly's, Jeans – Marks and Spencer, Sandals – Nordstrom
As college students, we can be pretty lazy. For the perfect lazy day outfit when it's sunny but not quite sweat-levels of warm, throw on upgraded versions of your go-to pieces.
A bell-sleeve crop top adds some flair to your look, while cropped flare jeans give you a vintage, carefree vibe. Birkenstocks – which are still a cool-girl fashion staple on campus – are the perfect shoes to slip on in a hurry.
Easy Chic
Products: T-shirt – Madewell, Skirt – Miss Selfridge, Jacket – Gap, Shoes – Farfetch
For the perfect mix of comfy and cute, pair a soft gray tee with a black button-up skirt. Classic white Vans are comfortable and easy to walk in to class, while still making it look like you tried when you got dressed.
A denim jacket – another classic piece – keeps your arms protected from light wind and moderate temperatures.
What Do You Think?
Would you wear these outfits? Which was your favorite? Let me know in the comments!