It's no secret that I am a creature of comfort. And as such a creature, I couldn't resist trying out these trendy new boho pants called challis pants. They're similar to joggers, but not more boho than sweatpants. In case you're feeling déjà vu, you may recognize these pants from the similar shorts that were everywhere last summer.
Here are four ways to style challis pants:
1. Challis Pants + Crop Top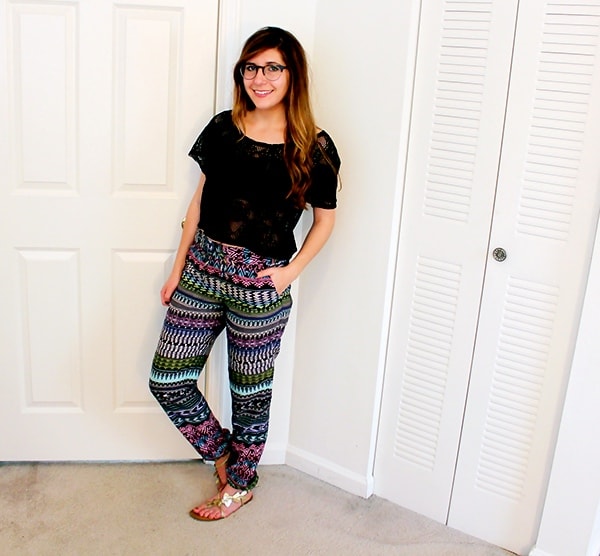 These challis pants are high-waisted. To accentuate my legs, I'm wearing a crochet crop top that hits right at the waist of the pants. These pants can have a tendency to make your legs appear shorter, so a crop top is the best way to balance out your figure.
2. Challis Pants, Crop Top & Kimono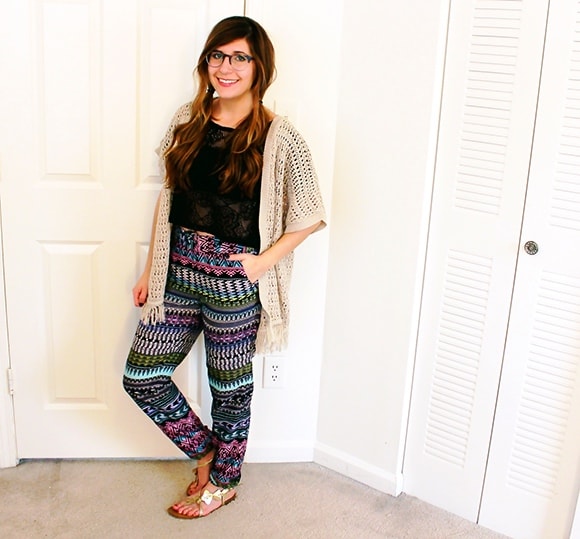 If you want to amp up the festival vibes, pair this look with your favorite kimono. I love this neutral-colored kimono because it matches everything, plus the crochet adds some texture. This look is festival-inspired, but completely appropriate for those days when you're at home studying and want to pretend you're at festival.
3. Graphic Tank + Challis Pants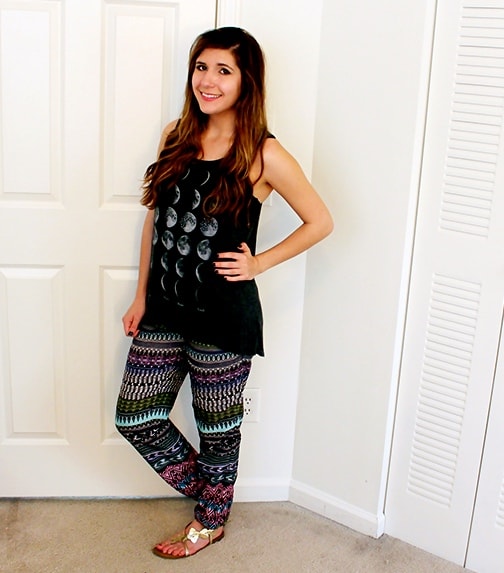 This look would be perfect for tall women, or those with long legs, because a long graphic tank can shorten the legs if you're petite like me. Nonetheless, I am obsessed with this graphic tank and wear it once a week. Also, you could always just tuck your shirt in, like I did in the outfit below.
4. Sheer Blouse + Challis Pants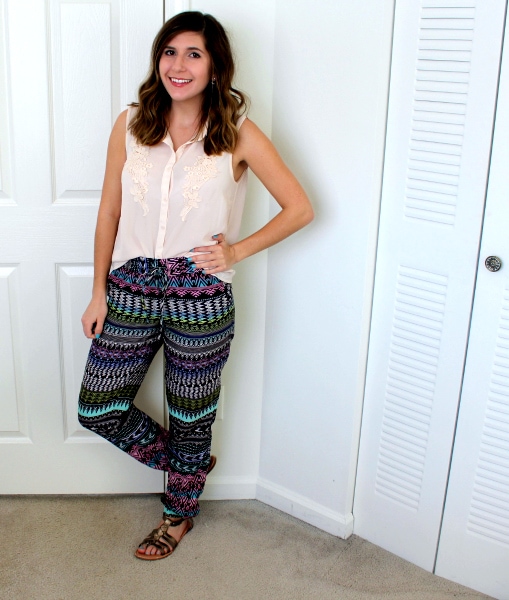 Unlike the festival feel of the crop top, or the laid-back style of the graphic tank, a sheer blouse can instantly add a put-together vibe to any pair of pants. This outfit is perfect for hot summer days because it's thin and breathable. To finish the look, chop off six inches of hair (optional, but highly recommended).
Would you wear challis pants?
What do you think of this trend? How would you wear them? Which of these outfits is your favorite? Leave a comment below and tell me what you think.