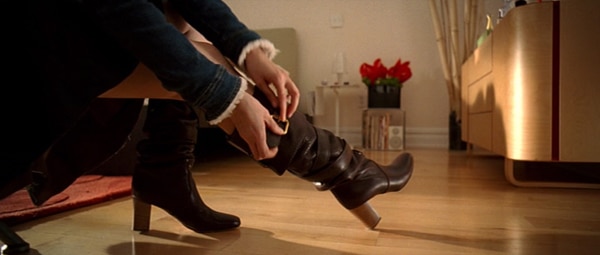 You know those days when you plan to wake up early, go to the gym, look over your notes, and straighten your hair all before your 9 AM class, but in reality, you end up oversleeping until oh, 8:30? I do! We've all been there.
On days like these, even with under 20 minutes, you still have just enough time to get ready and keep it cute! No need for sweats and bed-head when you've got this guide!
Hair: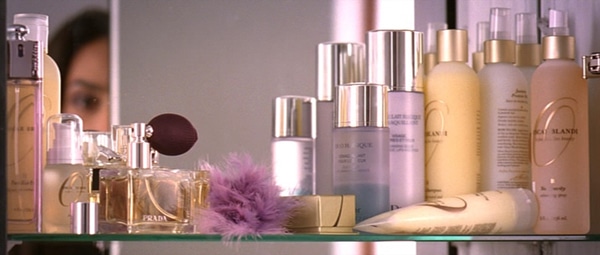 When you're short on time, it's best to skip anything that's going to alter the natural texture of your hair. Today is not the day to straighten, curl, or crimp–just work with what you've got with one of these styles!
First, get rid of grease and dirt with a quick spray of dry shampoo. (Not sure which brand to try? See our list of the best dry shampoos.) Now you're ready to style! Here are some great hairstyles that only take a second.
Messy bun
Messy buns are a great option when you don't want to deal with your hair, just get it out of your face! Adorable with a headband, chic with side-swept bangs and a beret, and just plain perfect with a braid for those late-to-class days. All you need is a ponytail holder. Pull your hair back like you would for a pony, but stop when you get half way through your hair, fastening the holder around your bun. Separate it, and pull out pieces for an intentionally messy look.
High ponytail
A high pony is definitely my go-to look for late days! All that's different from everyone's favorite stand by is placement–go for a pony that's towards the middle or upper half of your head! This looks great with waves or curls, or with a mini-boufant with your bangs. If you're feeling especially Nicole Richie, why not try finishing your look with a headscarf and big sunglasses? It will definitely make your walk (run?!) to class feel a bit more glamorous! Also, for extra glamour and a polished look, take a strand of hair from your pony, wrap it around your elastic, and pin in place.
Intentionally Unkempt
If MK&A and Blake Lively can rock messy hair, so can you! Tousled waves can look great with just a little styling effort. Try using a detangling spray or spray gel to get out any tangles, then finger-comb and separate individual waves.
If All Else Fails…
If all else fails, never underestimate the power of a cute headband or headscarf! For even more quick hairstyles, check out Zephyr's article, Get Ready Fast – 7 Quick and Easy Hairstyles!
Makeup: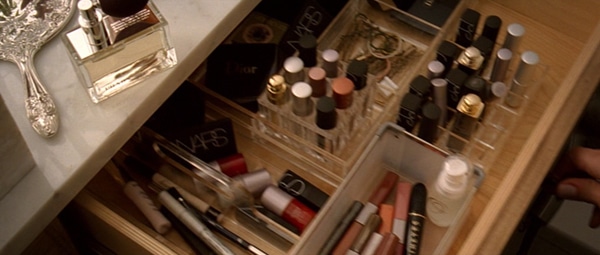 Forget the full face of makeup and pull out a few crucial products for a polished look on the go. Skip eyeliner, foundation, and anything heavy in favor of these quick-coverage basics.
Tinted moisturizer
Two steps in one! What could be better when you're short on time?!
Use a sponge to swipe tinted moisturizer around your entire face, making sure to blend at your chin and neck. A good tinted moisturizer will cover any blemish redness or dark under-eye circles, so it's really all you need for quick, medium coverage. Plus, it will keep your skin looking dewy and natural. I love Lancome's Aqua Fusion Teinté Continuous Infusion Tinted Moisturizer–I use it every day!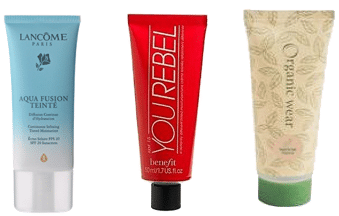 Product Recommendations: Lancomes Aqua Fusion Teinté Continuous Infusion Tinted Moisturizer – Lancome.com, Benefit You Rebel Tinted Moisturizer – Benefit Cosmetics, Physicians Formula Organicwear Tinted Moisturizer – Drugstore.com.
Bronzer/Blush
Bronzer or blush is all you need to instantly perk up your face. If you're going the bronzer route, focus on sweeping the powder lightly over your cheeks, forehead, and nose, areas where the sun would usually hit.
For blush, smile! Focus on getting the apples of your cheeks for a sunny, natural look. As temperatures drop, dry skin can be a concern, so cream or gel blushes, as well as cheek stains, can be a great option.

Product Recommendations: Cargo Water Resistant Bronzer, Philosophy The Supernatural Bronzer Duo, Nars Super Orgasm Blush, Diane von Furstenberg Beauty Cheekstick – all available at Sephora.
Mascara
Though you'll probably want to skip your lengthening formulas with two-step processes, a single swipe of black or clear mascara on your upper lashes will really help to open your eyes and polish up your look! My go-to mascara when I need to get up and go is definitely Neutrogena Healthy Volume in Carbon Black. It has a giant brush, dries quickly, and provides great better-than-natural length and volume. Any of your favorite brands will work, just remember to skip your bottom lashes!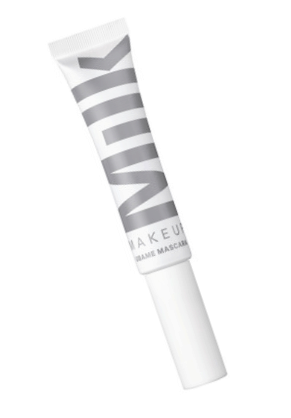 Product Recommendations: Maybelline Sky High Curves Mascara – Drugstore.com, Benefit BADgal Lash Mascara – Benefit Cosmetics, CoverGirl LashBlast Mascara – Drugstore.com.
Lip gloss, stain, or balm
Short on time? It's easy to finish up your look with a tinted lipgloss, stain, or balm!
You can easily put lip products on en-route as well, to save time! Try a gloss for a pretty, flirty look, a stain for something dramatic, or a balm for a moisturizing punch! I love Smith's Rosebud Salve because it smells great, gives some sheer color, moisturizes, and can even be used on cheeks in a pinch! As an added bonus, it's vintage tin is adorable. Just toss it in your bag and go!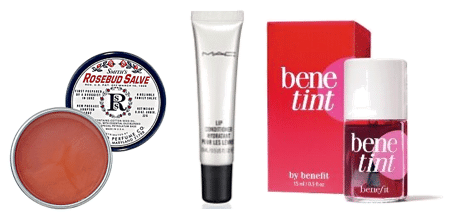 Product Recommendations: Smith's Rosebud Salve – Sephora, MAC Lip Glass Gloss – MAC Cosmetics, Benefit Bene-Tint rose-tinted lip & cheek stain – Benefit Cosmetics.
Outfit: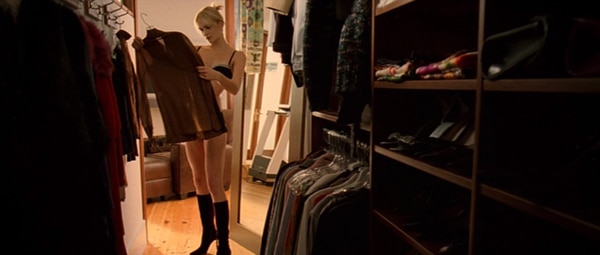 We all know to avoid wearing sweatpants or PJ's to class, but what do you actually put on if you're really late? Something basic and cute, naturally!
This is the perfect time to pull out leggings and a long tunic if you're feeling fashion-forward, jeans and a cardigan with cute flats for classic look, or even a dress with boots if the weather allows! All of these options are comfortable and quick. Pick them out, put them on, and go!
If you know you'll be short on time some mornings, it can be really helpful to lay your outfits out the night before. That way, you can have a totally styled outfit ready to go as soon as you wake up.
Outfit Idea 1: Leggings.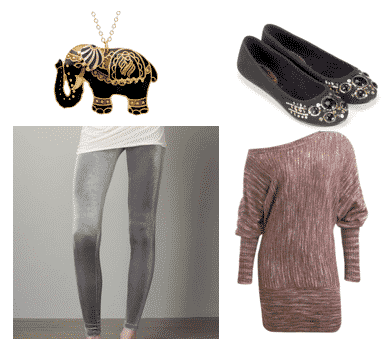 Product Information: Elephant Necklace, Fred Flare. English Eclectic Flats, monsoon.co.uk. Asymmetrical Tunic Sweater, Arden B. Fame Velvet Leggings, LuLus.com.
Outfit Idea 2: Jeans.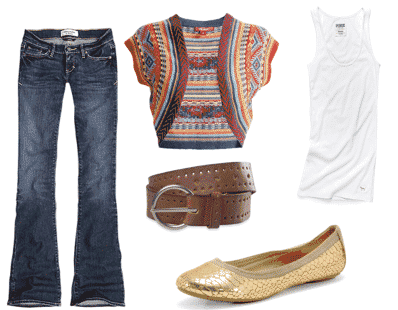 Product Information: Madison Low Rise Flare Jeans, Abercrombie & Fitch. Mai Pattern Waistcoat, monsoon.co.uk. Essential Tank, Victoria's Secret. Gold Snake Effect flats, Dorothy Perkins. Women's Perforated Belt, American Eagle.
Outfit Idea 3: Dress.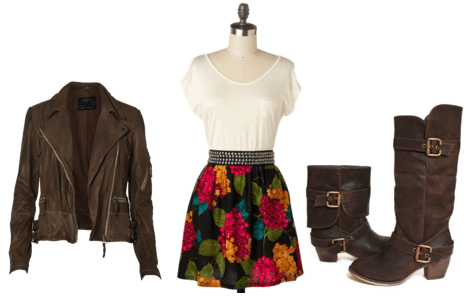 Product Information: Eisen Leather Jacket, allsaints.com. Dynamic Duo Dress, ModCloth. Cowboy boots, shopruche.com.
What do you think?
What do you all do when you need to get ready fast? Do you have any tips for hair or makeup? What about outfits? What do you wear?! Let me know with your comments!
* Editor's note: Some of you might pick up on it, but all the photos I added to this article are from the Devil Wears Prada (Photo Credits). I thought the opening sequence of the film was a perfect example of girls getting ready & looking pretty and polished. Also, that ultra-organized makeup drawer is totally drool-worthy!