This post may contain affiliate links, which means we may receive a commission if you purchase through our links. Please
read our full disclosure here
.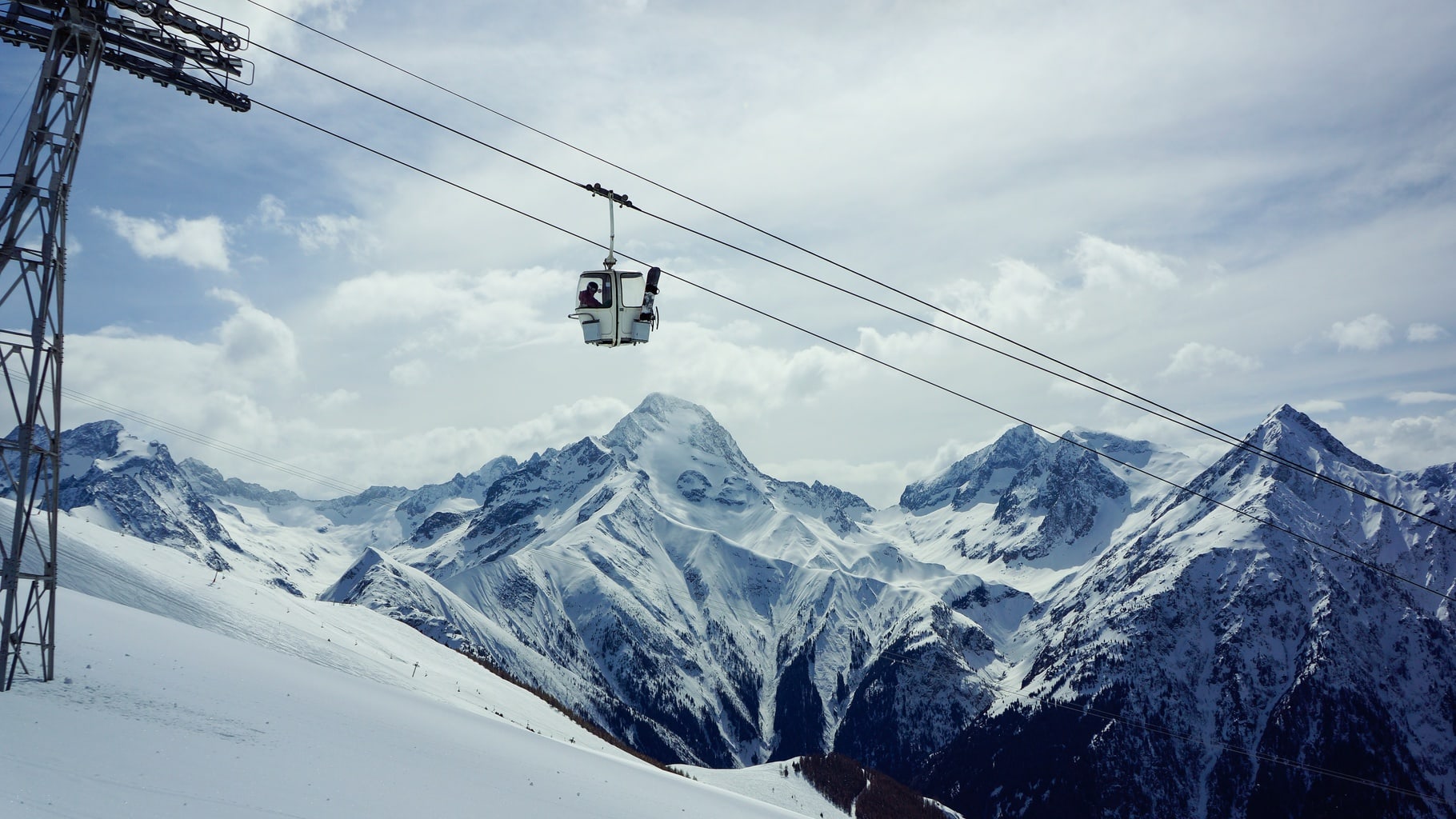 For many people, including me, coming home for the holidays means a winter ski trip. I love to go on ski vacations, and for college kids, break is often the easiest time to plan one. Everyone's home, there's lots of free time, and the weather is wintry and perfect for skiing.
Okay, the weather is usually perfect for skiing. It might be hard to get excited for you holiday ski trip, considering it's such an uncharacteristically green December. Still, even if the snow is subpar and the ambiance isn't what you're used to, you can still make the most of your trip by dressing for success.
Après-ski
Après-ski is a fancy term for all that fun stuff you do after the chairlift stops turning. For those over 21, that might mean heading out to a bar, but there's plenty of entertainment out there for everyone else. Try a fun local restaurant or find a busy spot to just hang out. Since ski outfits aren't always made to focus on fashion, use this time to try out a sexy, fashionable going-out look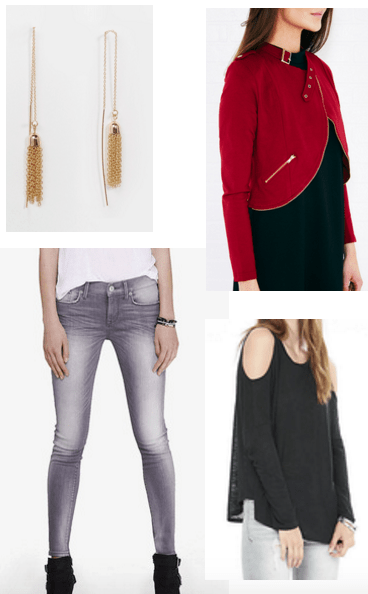 Products: Earrings, Pants, Jacket, Top.
Since you won't be skiing down a mountain, you can get away with a sleeker coat, like this edgy red one. Make sure to add bling, since you don't get to show jewelry off most of the time that you're skiing!
Layering
Like I said above, fashion and snow pants don't always go hand in hand, and buying a trendy ski coat every year is probably not in a college student's budget. However, you can jazz up the layers you wear under your skiing outwear. It might not be seen by too many people, but you'll know, and that's what matters.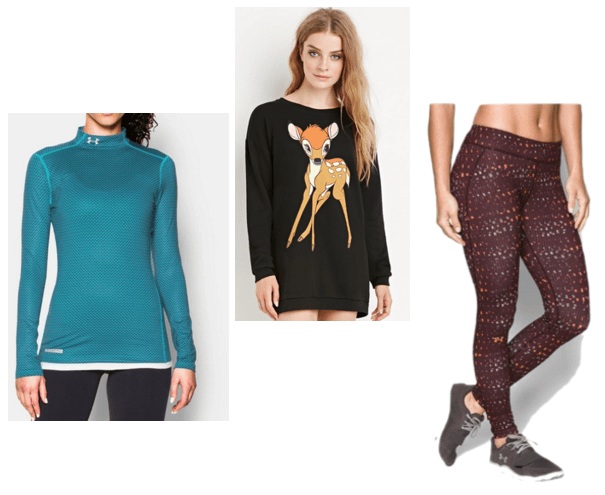 Products: Top, Sweatshirt, Leggings.
Trade in blah colors for funky Under Armour, and layer on a sweatshirt that shows your interests or personality. I went skiing in a Star Wars sweatshirt this weekend and it was awesome. Find something that'll make you feel happy when you hit the slopes.
Reading by the Fire
If you don't want to go out after skiing, or if you have plenty of time for both, you'll want to take the time to rest your mind (and probably your sore body) by the fire. Ski lodges are the best place to snuggle up with a blanket and a book, and even if the weather outside isn't as frightful as usual, a fire will still be cozy and much-appreciated after a long day.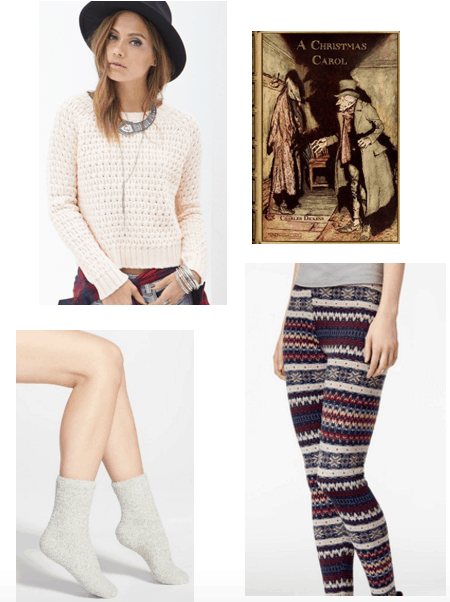 Products: Sweater, Socks, Leggings, Book.
Fair isle patterns are festive, wintery and adorable, and they go perfect with basically any sweater. Add the right pair of socks and your cozy chic outfit with be complete.
What do you think?
Are you planning any ski trips this winter? What do you like to wear when you go skiing? Are you with me on wearing cute stuff under your ski jacket even if no one will see it? Let me know in the comments.