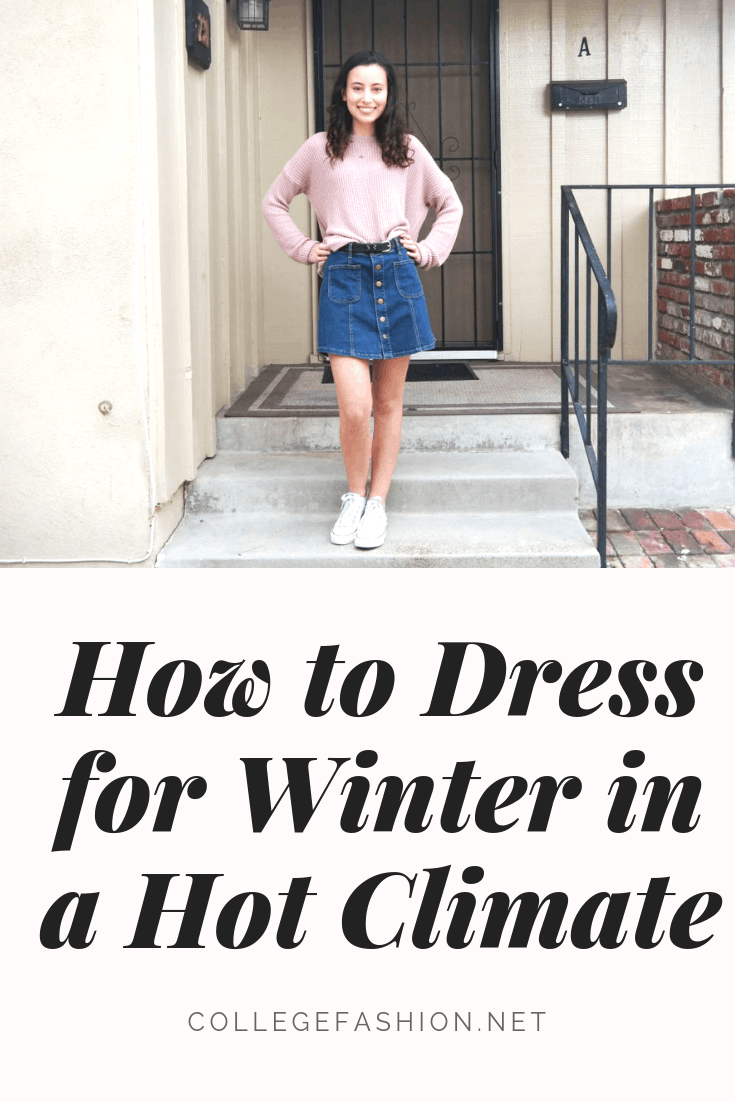 When I moved from Colorado to California for college I knew the one thing I would not miss was winter. I hated everything about it: driving in the snow to school, waking up to the cold weather, and most importantly having to wear layers upon layers of sweaters.
But as October turned into November and eventually into December, I found myself wishing that I could reach into my closet and bundle up in a cozy sweater and boots without worrying about being too hot. My friends back home were posting cute pictures of themselves in wool but instead all I had were flip flops.
So, if you live in a warm climate but find yourself envying those cute fall and winter looks, how do you dress? Do you suffer the pain of being hot all day or do you give up on those outfits?
Why not compromise? Below are four outfits that are perfect cold weather looks in a hot weather climate. Read on for all the hot climate winter outfit ideas you could need:
1. Flannel and a dress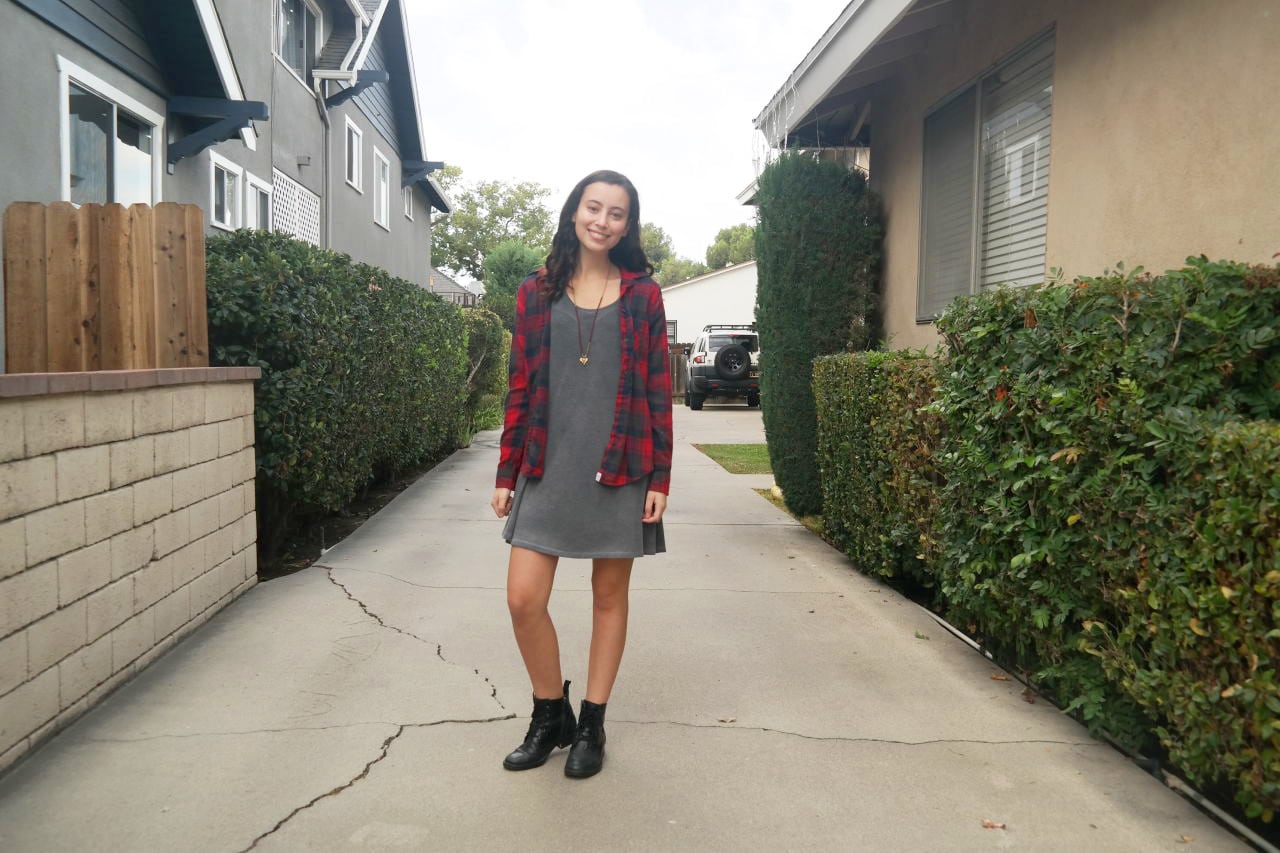 This is a great and easy outfit to throw together that will keep you cool but also will remind you of those below 50 degree nights. Back home, I used to wear flannels all the time. They were comfortable to wear and offered protection from the cold. Just pick out your favorite flannel and pair it with a dress to match. For shoes I chose black ankle boots. Add an accessory, like a long necklace or bracelet, to complete the look.
2. Army jacket and pants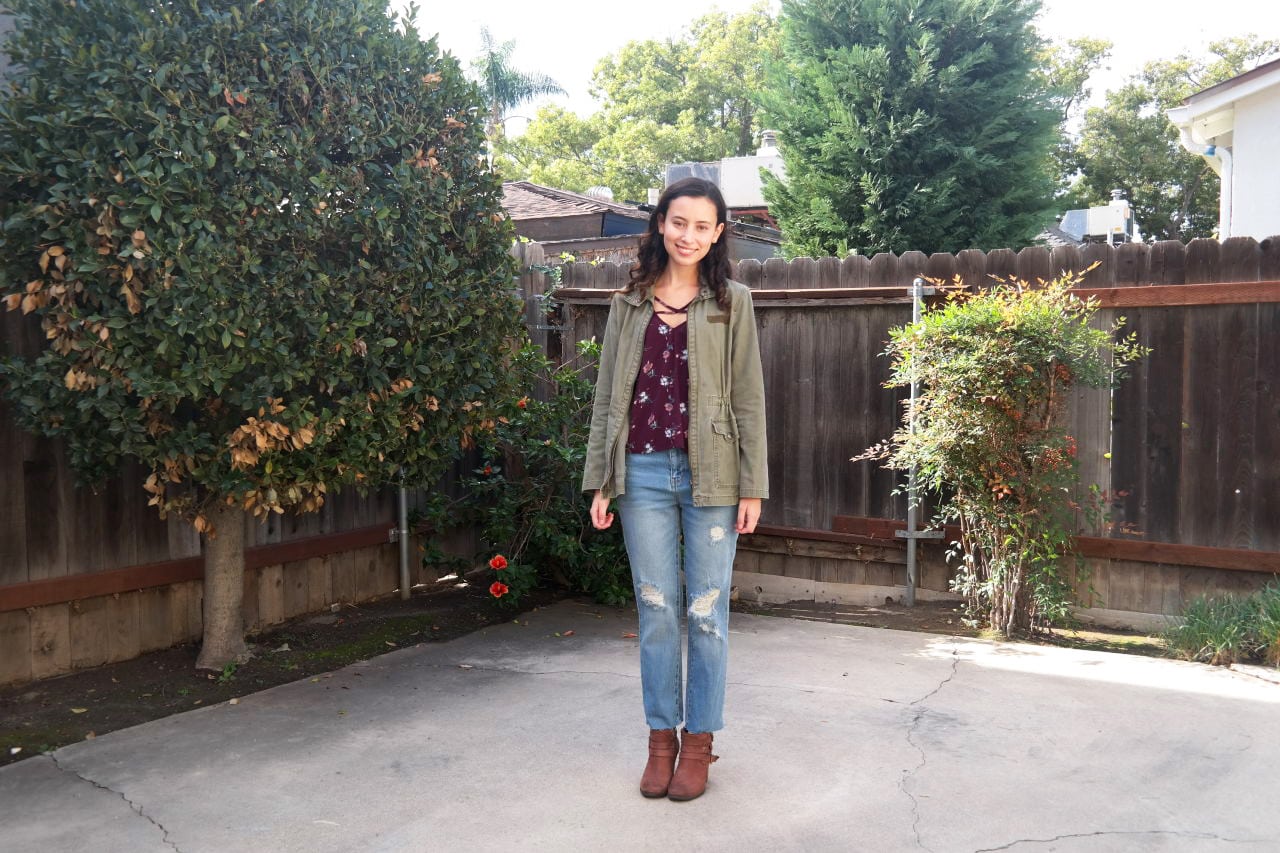 This is another look that I used to rock back home. I practically lived in my army jacket; it was perfect for fall! But, with the warm weather, I rarely need a jacket this thick. I like to wear the jacket with a cute tank top and jeans that are lightweight and have holes in them so that I won't overheat. I paired the look with brown ankle boots so that I would at least feel dressed for fall, despite the weather.
3. Sweater and a skirt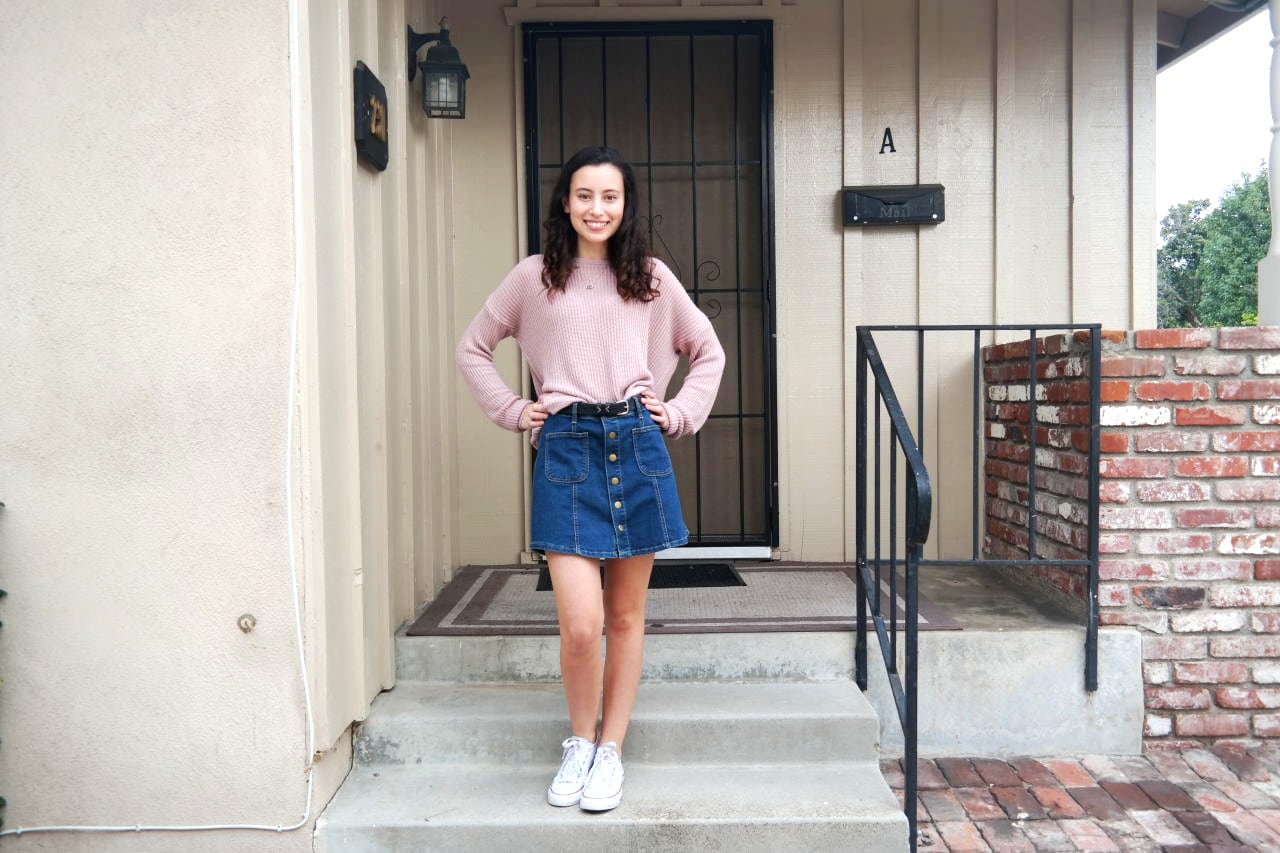 If you seem to find yourself yearning for a heavier sweater, try wearing it with a short skirt! The skirt will help you to feel cool and comfortable in the heat while the sweater brings back all of the winter vibes. I paired this outfit with white canvas shoes and a small silver necklace to tie it together. If you wanted to take this even further, try styling it with lightweight tights and boots!
4. Bomber jacket and short skirt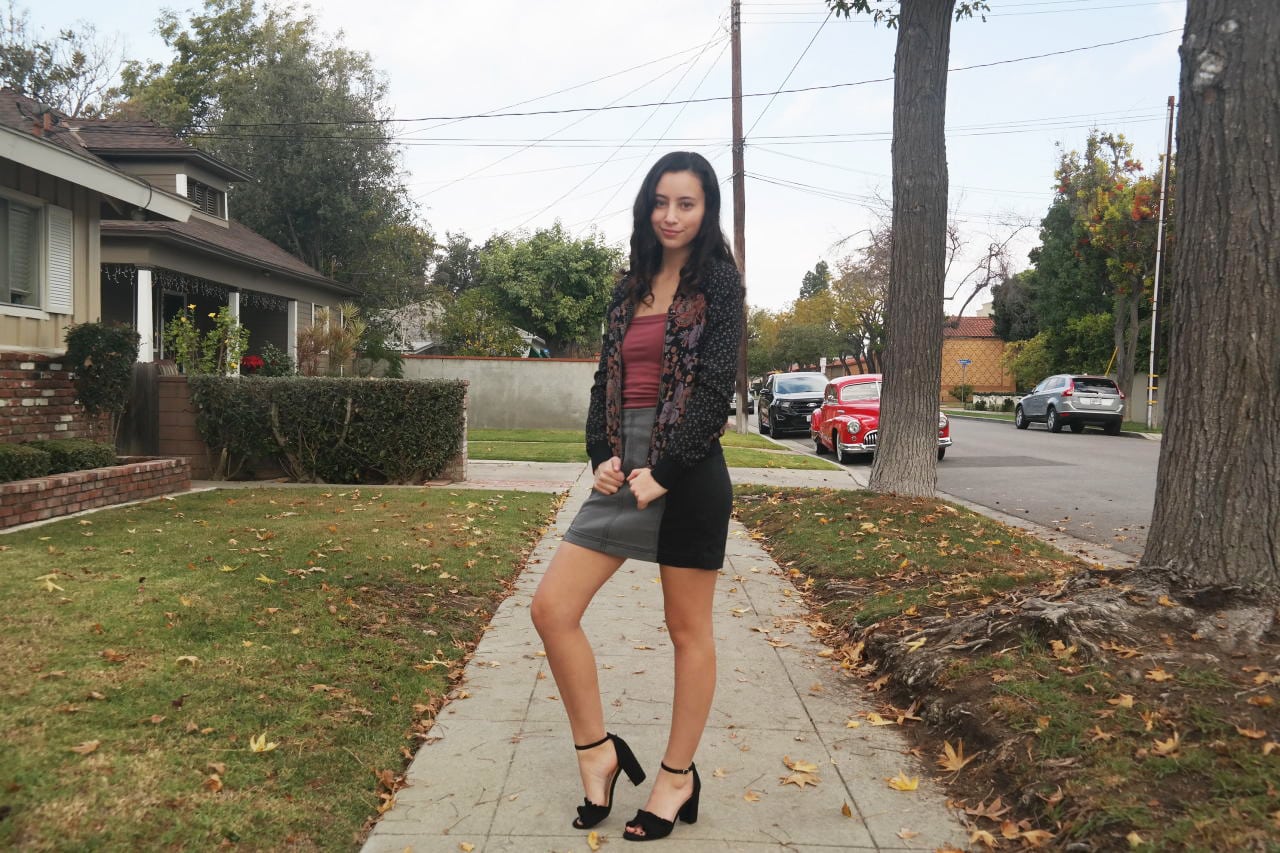 If you're looking for a bit of a dressier hot climate winter outfit, or something to go out in, try wearing a fall colored bomber jacket with a shirt and a skirt. The bomber jacket I'm wearing is actually pretty thick but I decided to wear a strapless shirt and short skirt so that I would be sure to stay cool. The bomber jacket offers that fall/winter look that I miss so much while the rest of the outfit reflects the California heat. I wore heels with this outfit so that it's a bit dressier for going out.
Of course, there are so many other ways that you can look like you're dressing for winter despite the heat, this is just what I have on winter rotation in my closet at school! I've found that the best option for dressing for the winter is just wearing pants and a t-shirt and bringing a light jacket for when it does start to cool down.
What outfits do you wear for the winter in the heat? Do you have any suggestions for our readers?
Although I don't miss the winter, I miss the outfits. They were so comfortable and cozy, they elicited feelings of sitting by the fire and watching the snow fall, even if I was in class. And let's be honest, we all wish we could be doing that instead!