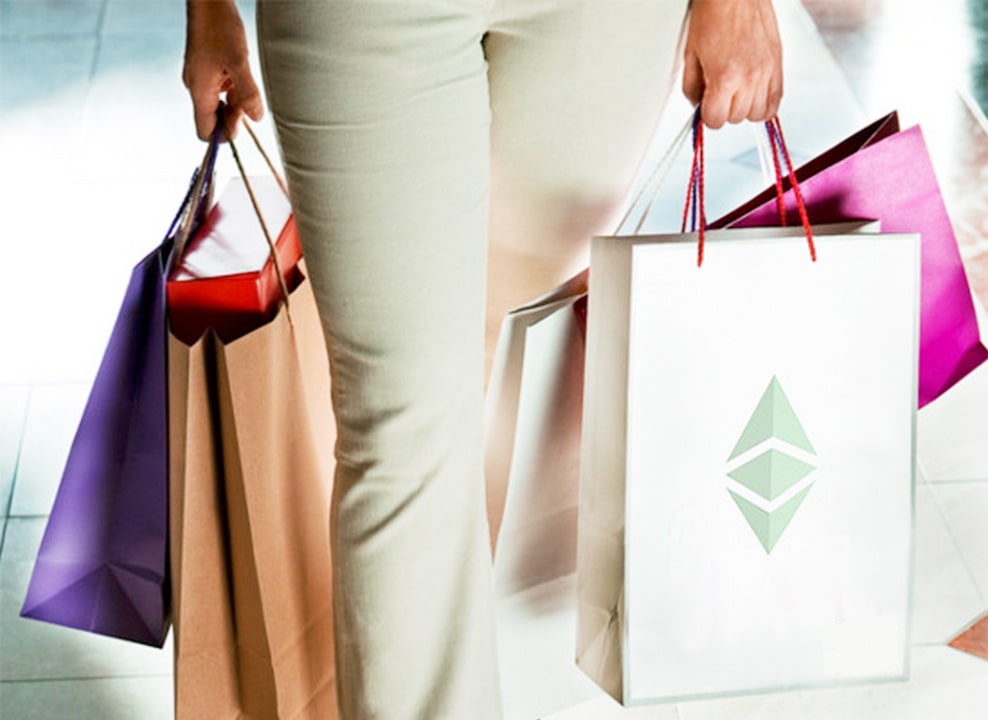 I don't know about you guys, but I may go to the mall like, twice? during the year, but during the holidays I feel like I'm at the mall every. single. weekend. Between holiday shopping dates with friends home for the holidays, hanging out with my mom, or just, y'know….doing the gift shopping thing, it seems like I always have a reason to stop at my local mall.
And while I'm normally not a super fan of malls in general (Crowds! Weird smells! Wanting to buy all the things!) I love malls during the holiday season. The decorations are magical and festive af, everyone is friendly and in the holiday spirit, and everything feels just a little less awful. Plus, I love getting a little dressed up for the occasion.
I can't be the only person who feels this way! I feel like whenever I'm at my favorite shopping areas or malls (especially during the holidays!) everyone I see is dressed up and cute as heck, so I always try to look my best too. Here are some of my favorite holiday shopping outfits:
Casually Christmas-y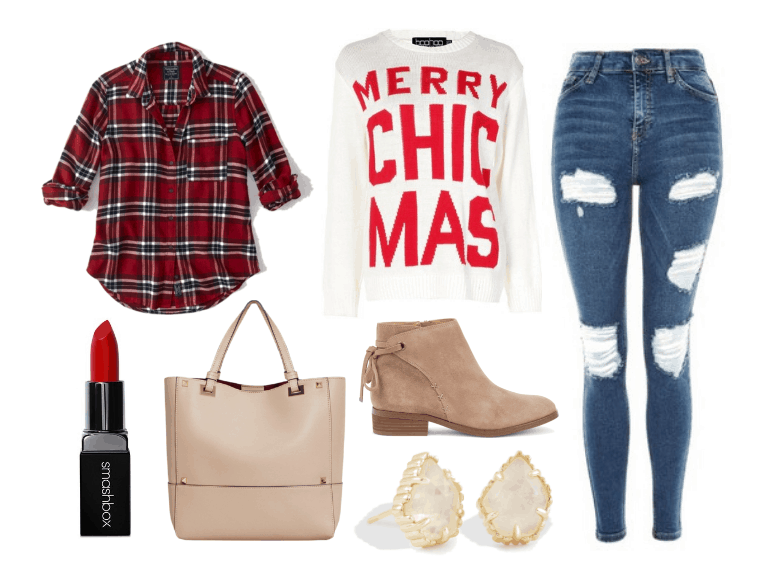 Products: Flannel – Abercrombie & Fitch, Sweater – boohoo, Jeans – Topshop, Lipstick – Macy's, Bag – MANGO, Booties – Sole Society, Earrings – Kendra Scott
Dressing up for shopping doesn't mean you need to whip out your pearls and high heels to impress – in fact, shopping is a great time to try out casual trends like ripped moto jeans.
When paired with classics like a flannel, a fun holiday sweater, and neutral, mushroom-colored accessories, a pair of ripped jeans elevates a look that could otherwise read as boring. Add a pop of iconic red lipstick, and you've got a look that makes you look like you just stepped out of a fun holiday ad. You're welcome.
Subtle & Chic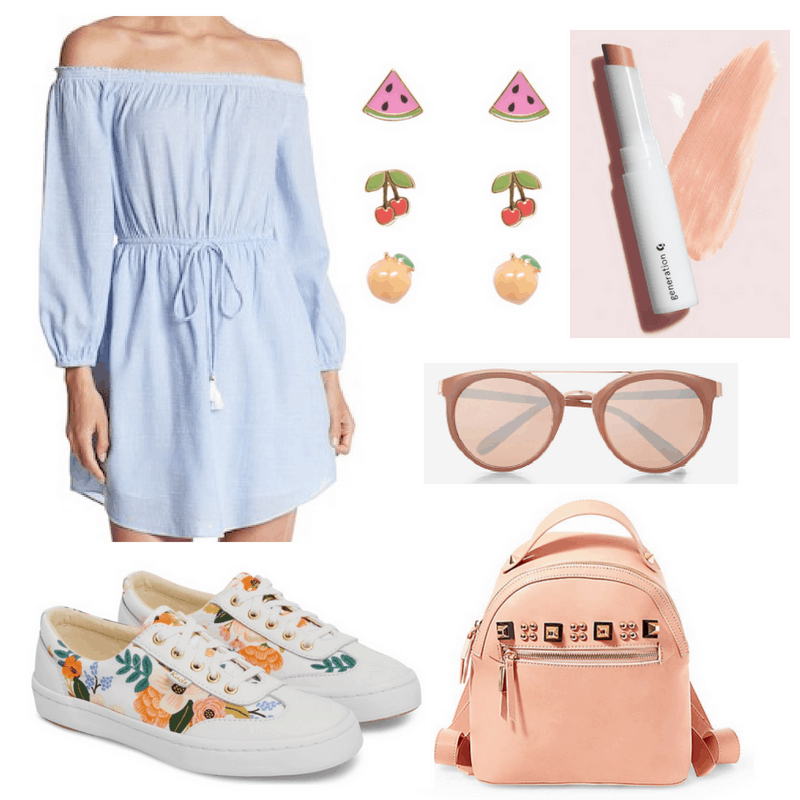 Products: Sweaterdress – Nordstrom, Earrings – Barneys Warehouse, Boots – Revolve, Nail polish – Barneys, Eyeliner – Net-a-Porter, Bag – Charlotte Russe
If winter-y minimalism is your thing, I love the look of a long-ish sweaterdress paired with knee-high boots for a no-brainer look that's equal parts comfy, trendy, and seasonally appropriate. Just make sure that your boots are comfortable – you'll be doing a lot of walking, after all!
Subtle but glam accessories, like burgundy-fringed gold earrings and a fluffy faux-fur crossbody bag, punch this look up just a little bit, while a flirty cat-eye adds a touch of polish. Finish the look with a glittery green manicure for a little extra holiday sparkle.
Grinchy & Glam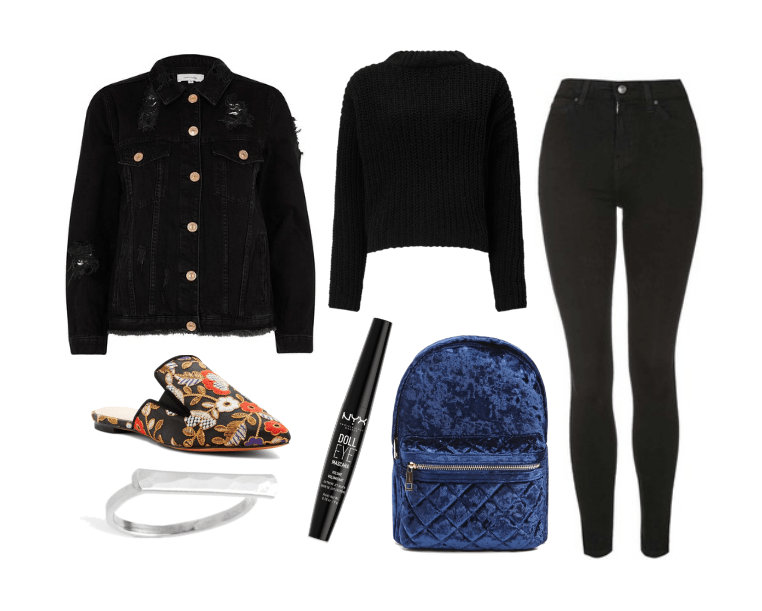 Products: Jacket – River Island, Sweater – Miss Selfridge, Jeans – Nordstrom, Mules – Nordstrom Rack, Ring – Nordstrom, Mascara – Macy's, Backpack – Forever 21
For those of you who aren't quite in the holiday spirit yet, one of my favorite back-pocket outfits for shopping is an all-black number with a cropped sweater and high-waisted ankle jeans for a classic but goth-y Audrey Hepburn Vibe. A black jean jacket gives you a little extra coverage and texture, while luxe accessories, like a blue crushed velvet backpack and embroidered mules, provide much-needed pops of color.
Finish this look with a minimalist ring and a couple coats of mascara, and you'll be the coolest girl at the food court.
What do you think?
Do you get dressed up to go to the mall or to go shopping? What are your favorite looks for shopping? Would you wear any of these? Let me know in the comments below!