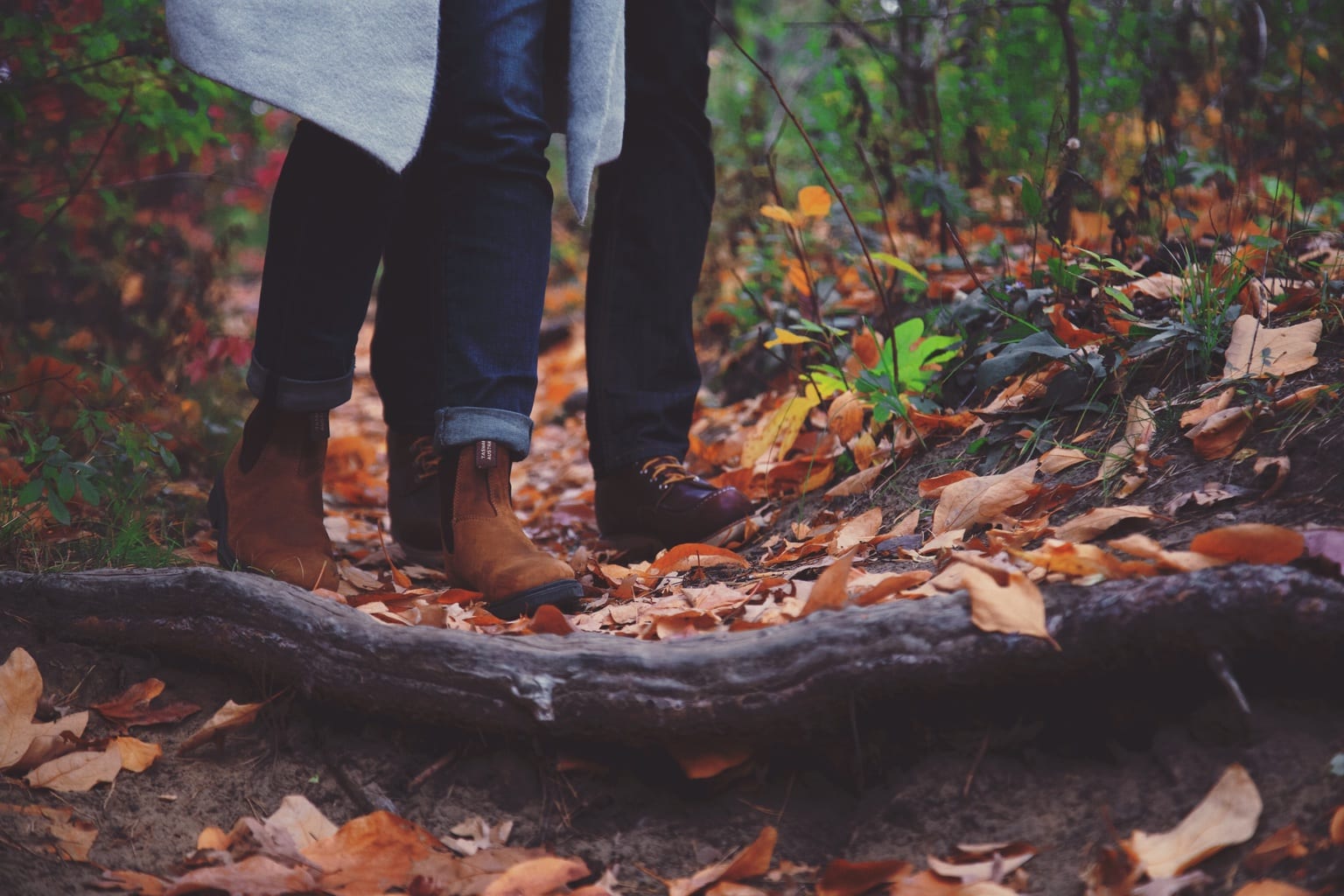 The further and further I get into adulthood, the less patience I have for cheap clothing that I'm only going to wear for one season. Sure, I love shopping, and I like editing and updating my wardrobe every couple of seasons, but I also don't like lighting my money on fire. There's nothing more frustrating than buying a cheap blouse or jacket online only to find it doesn't fit right or it falls apart after a few wears. That means that I'm much more likely, now, to spend a little more on the wardrobe essentials I know I'll wear over and over.
Of course, I'm not spending $200 dollars on every single piece of my wardrobe – I like mixing high and low, and there are plenty of "cheap" products that are actually high quality. But when you're considering anything that separates you from the elements, like jackets, shoes, and other outerwear, or the pieces you'll wear all the time – like your go-to sweater – those are the products that will be worth your investment.
If you're thinking about sprucing up your wardrobe this fall, rather than buying a bunch of cheap, trendy pieces, consider updating some of the staples you have that are falling apart or could use a grown-person upgrade. Here are the three fall wardrobe essentials that I think are worth spending little extra on:
Wear-Everywhere Sweater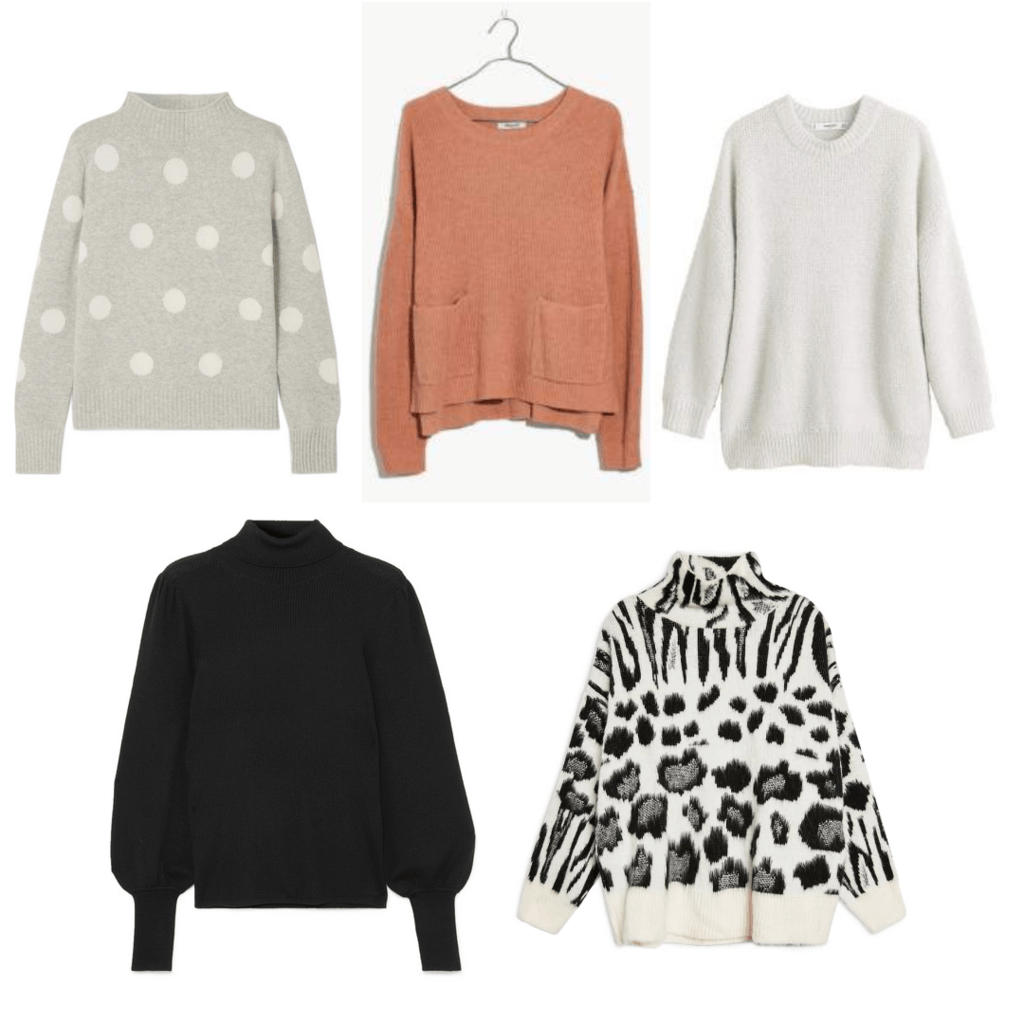 Top Row: Net-A-Porter, Madewell, Mango Bottom Row: Net-A-Porter, Nordstrom
I don't know about y'all, but once the temps drop below 50 degrees, I live in big, slouchy sweaters. No matter what fall trends come in and out of style, an oversized or slouchy sweater in a neutral color or classic print is always going to look chic and seasonally appropriate. Plus, a sweater like this is super versatile – as long as it isn't a cropped sweater, you can likely wear it to work, too.
I've found that sweaters from premium brands, like Madewell or Mango, are going to feel more comfortable and are less likely to pill or rip than something from a fast fashion brand, so you'll be able to wear them for years and years before having to replace them.
When you're spending a little extra on a sweater like this, I definitely recommend going into a physical store and trying it on rather than buying online, if possible. This may be a preference, but I like feeling the material and seeing how the weave lays on my body (is it bulky or more drape-y, for example). Sweaters can be a crapshoot compared to something more standard, like a tee, and you want to make sure that if you're spending extra on it, it should something that you're going to love for a long time.
Go-With-Anything Black Booties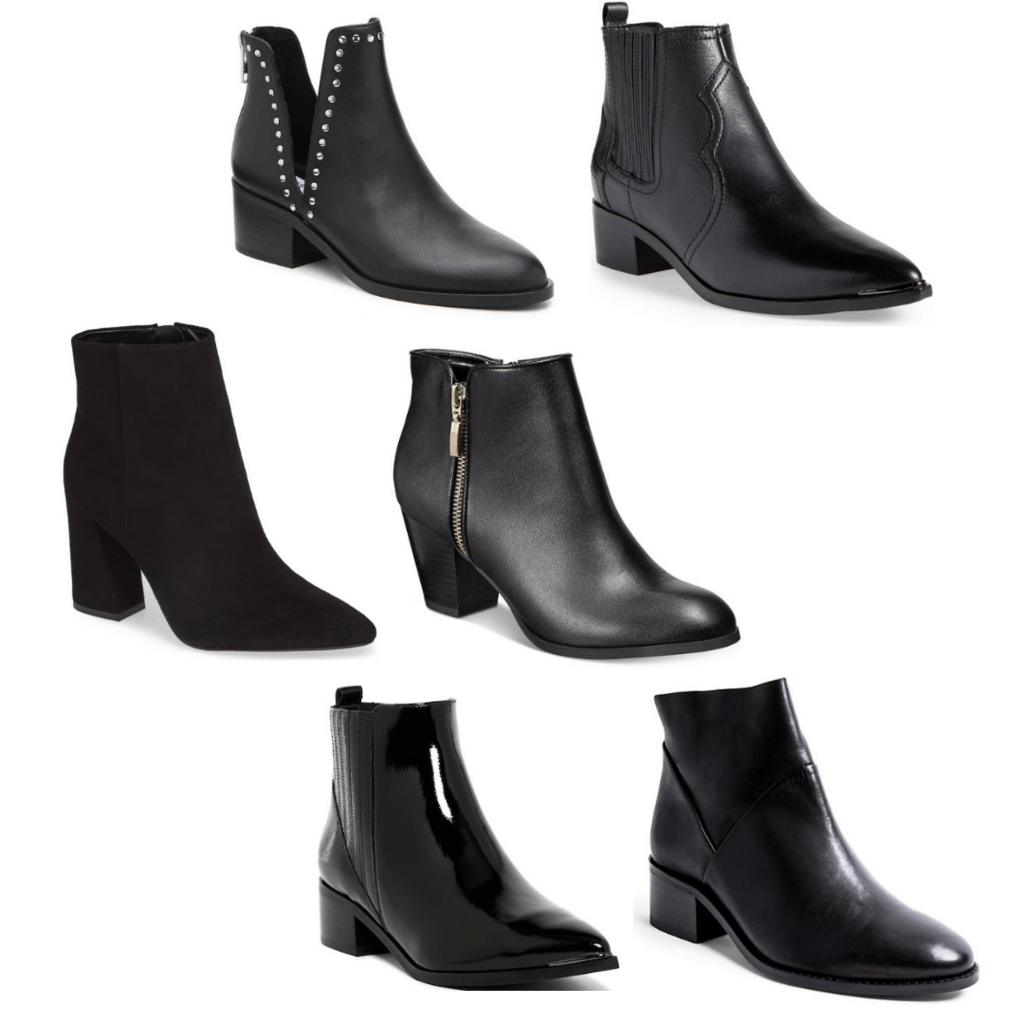 Top row: DSW, Nordstrom Middle Row: Nordstrom, Macy's Bottom Row: Nordstrom Rack, Steve Madden
I don't know a single fashion-forward girl that doesn't own at least one pair of black booties, and they come out in full force in the fall, when the weather is cool enough to warrant boots but isn't icky enough to ruin cute shoes. Black booties can be worn with literally any outfit and can elevate and polish a simple look (like your big, slouchy sweater and a pair of distressed jeans).
When it comes to shoes in general, it makes sense to spend a little extra. Shoes can take a beating – you're wearing them on your feet, after all – and more expensive pairs not only last longer, but they're more likely to be comfortable or break in nicely. As a bonus, more expensive leather (or leather-like boots) aren't going to crack, split, or flake the way a cheaper pair might. For something like black booties, that will be a staple in your wardrobe and you can wear for years, it makes even more sense to invest in a nicer pair that you won't be replacing every year.
Like sweaters, I highly recommend that you try these puppies on in the store, if possible. My caveat to this is if you are buying from a brand you wear religiously, but even then, there can be variations between styles.
Cool-Weather Jacket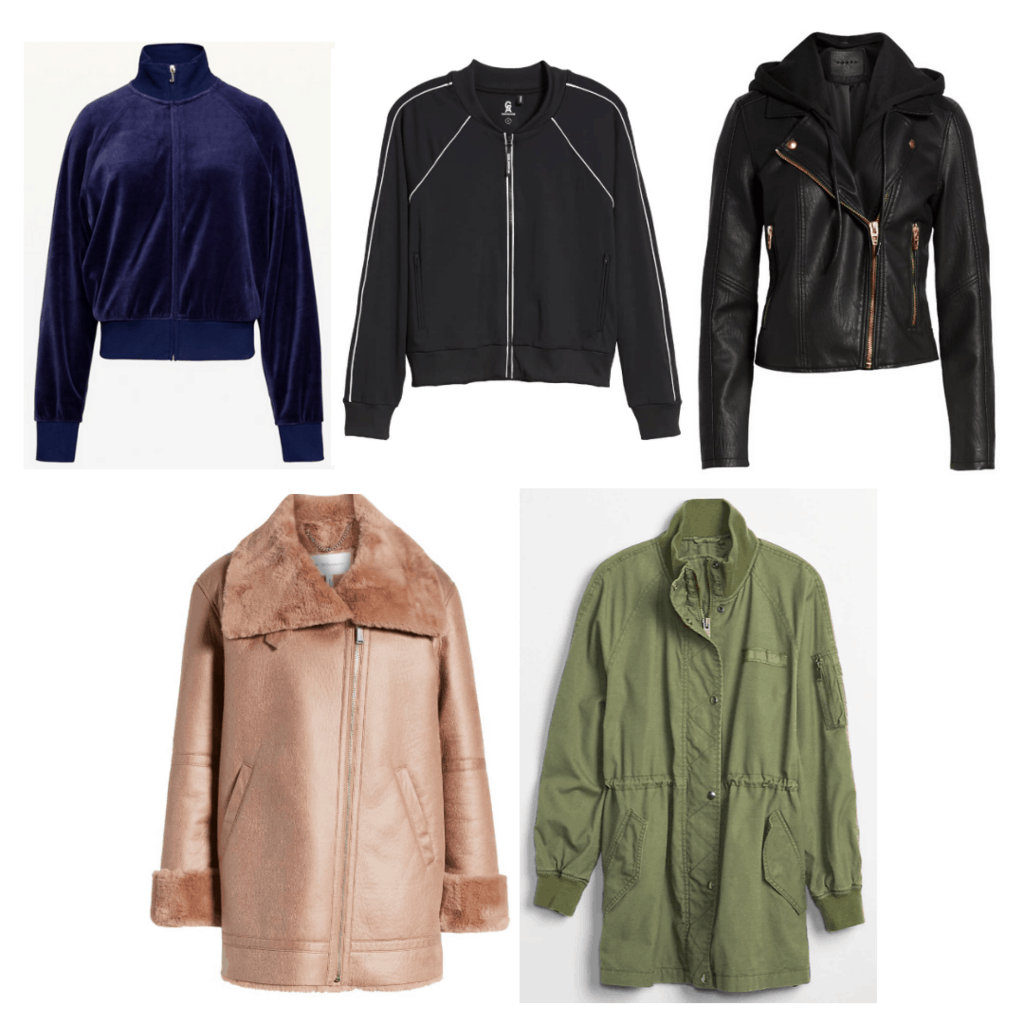 Top Row: Juicy Couture, Nordstrom, Nordstrom Bottom Row: Nordstrom, The Gap
A jacket is what separates you from the elements, and when the fall weather is temperamental, a light jacket is the way to go. Plus, it wouldn't really be a fall look without a cute, jacket, right? Unfortunately, if you want your coat to look cute and keep you warm, count on spending a little bit extra.
Look for jackets that are made with quality materials, are warm and nicely lined, and will either go with a lot of the clothes you already own or are neutral enough that you can wear with anything. I would say avoid super-trendy pieces for a coat like this, but I also think that since this isn't like, your winter coat, you could get away with it being a little on the trendy side, like the velour jacket and shearling jacket shown here.
Jackets you have a little bit of leeway with buying online, but like shoes and sweaters, I still think that if you're splurging a bit on a product, you want to see it in person and try it on, if you can.
What do you think?
What pieces do you invest a little extra in? What are your go-to essentials for fall? Let me know in the comments below!