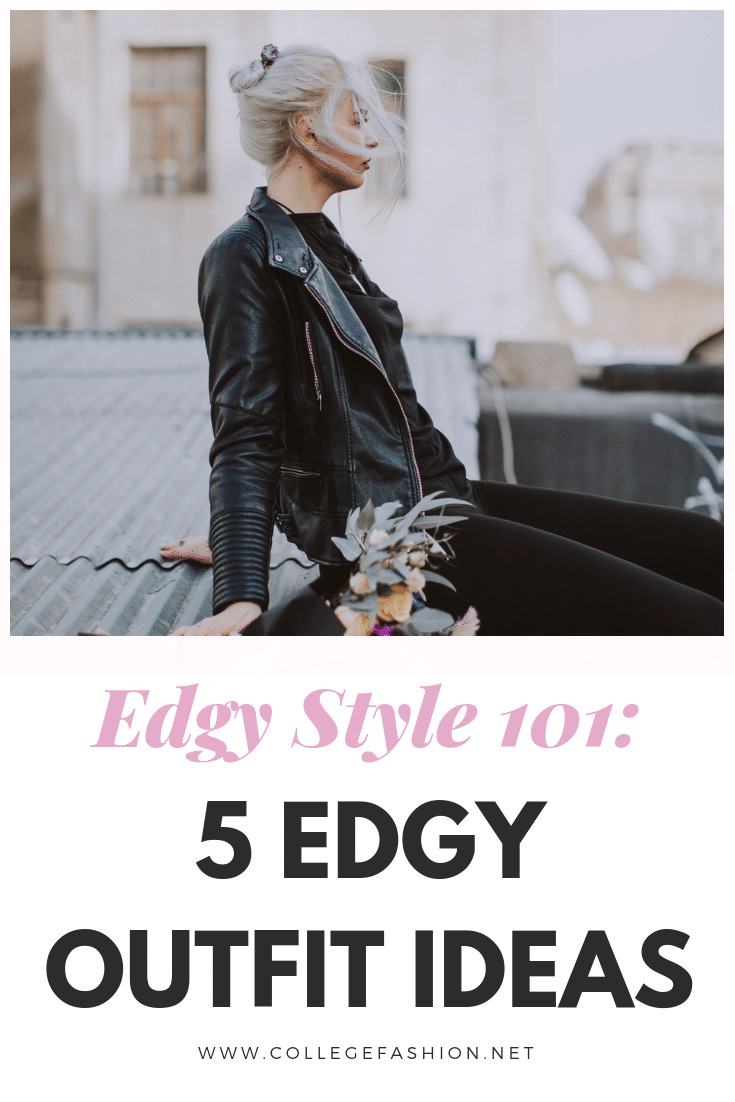 Edgy style is back and better than ever. Not only is it a way to push boundaries on what is expected, but it also lends itself to some killer outfits.
Dressing in edgy outfits can elicit feelings of rebelliousness, fearlessness, and confidence, so I've created five edgy outfit ideas to get you started. As a bonus, the pieces required are timeless and simple; you probably already have them in your closet!
So what exactly do you wear if you're trying to go for that edgy style that we know and love? Check out the items below for 5 examples on go-to edgy fashion looks.
1. Edgy Outfit for Class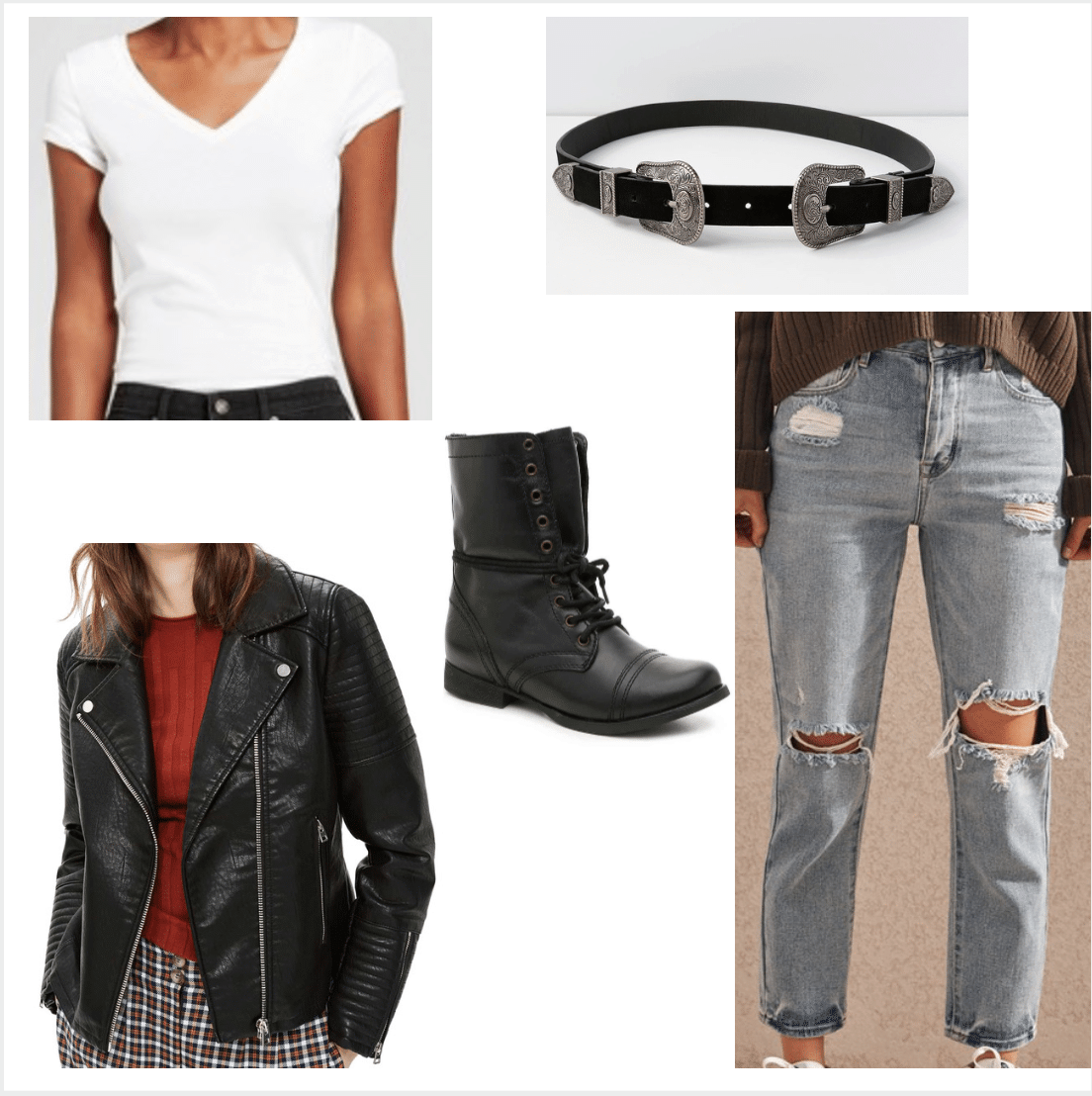 Products: T-Shirt – Target, Boots – DSW, Jacket – Nordstrom, Belt – Lulus, Jeans – Pacsun
Dress up for class without putting on a complicated outfit that involves lots of zippers and colors. Instead, stick to the basics with some ripped jeans, a white t-shirt, a black belt, and black combat boots. Complete the look with a leather jacket: a must have item for edgy style!
2. Edgy Outfit for Work/Internship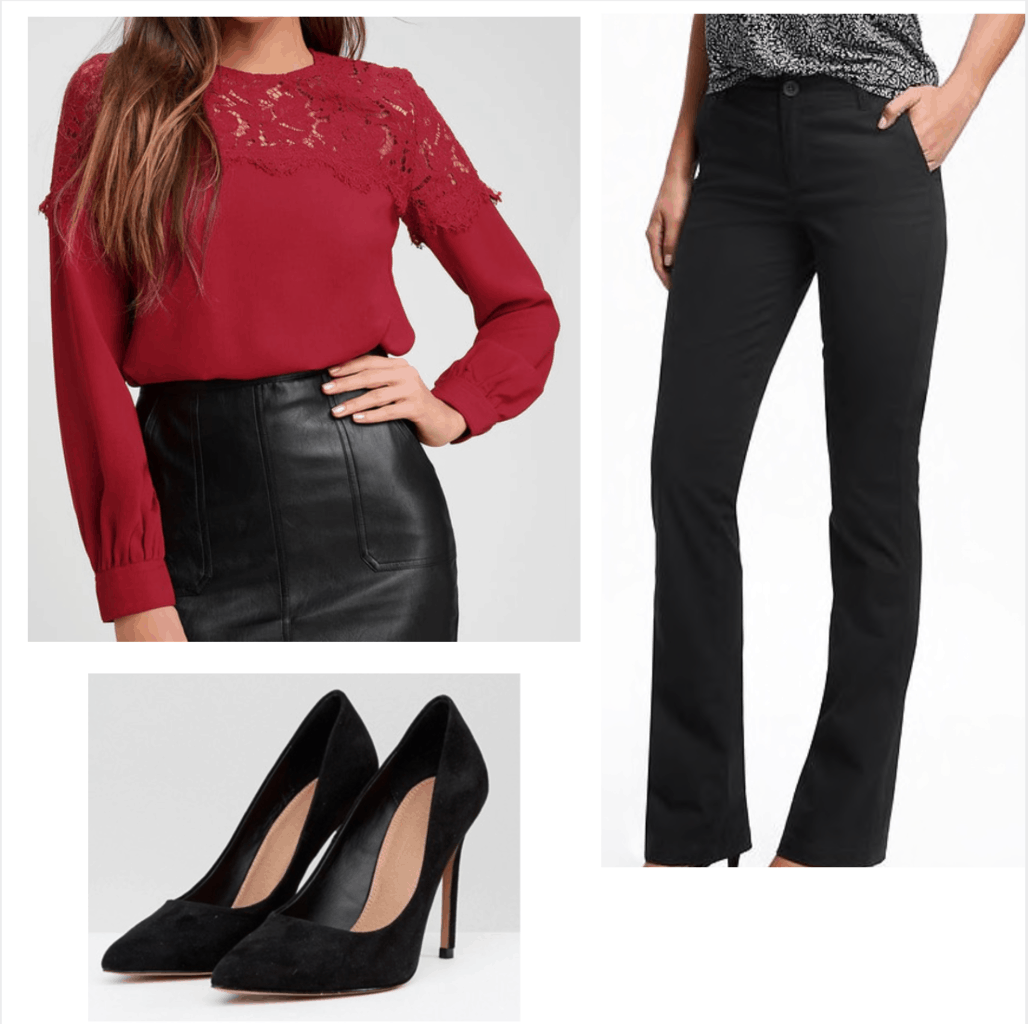 Products: Blouse – Lulus, Shoes – ASOS, Pants – Old Navy
The workplace isn't necessarily the time to wear your leather jacket and boots (unfortunately), but that doesn't mean you can't wear clothes that still hint at an edgy style. Pair a dark colored blouse with your favorite business pants and heels. You can also try to add some edgy elements to your look if your workplace is more relaxed — think jewelry, belts, or fun jackets. You can even wear a leather pencil skirt to change things up!
3. Edgy Outfit for Hanging Out with Friends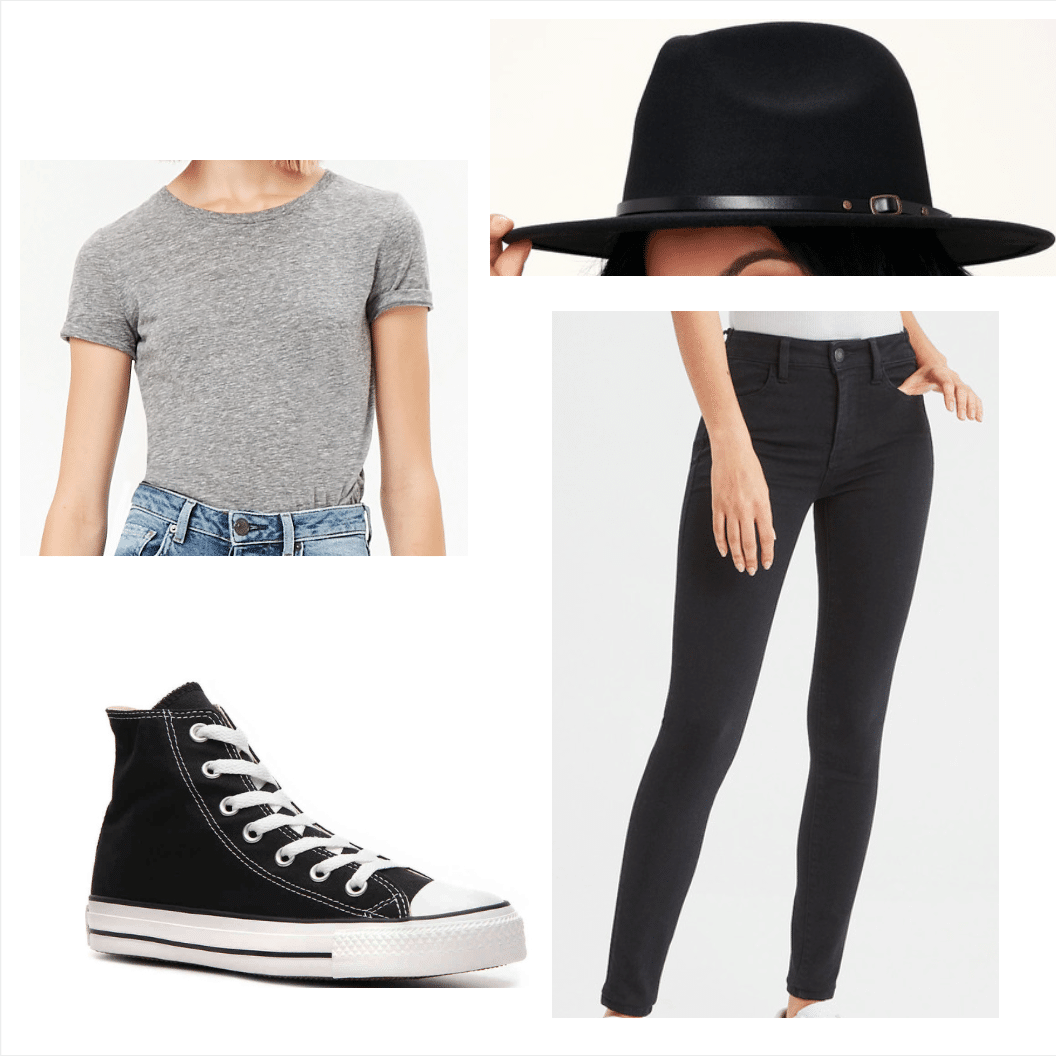 Products: Shirt – Forever 21, Shoes- DSW, Hat – Lulus, Pants – American Eagle
For a low key Saturday with the gals, this edgy outfit is perfect. Simply grab a form-fitting shirt, black jeans, and Converse. Pair the combo with a chic but edgy hat to complete the look. Despite this relatively easy to put together outfit, your friends will think you're the coolest girl in town.
4. Edgy Outfit for Going Out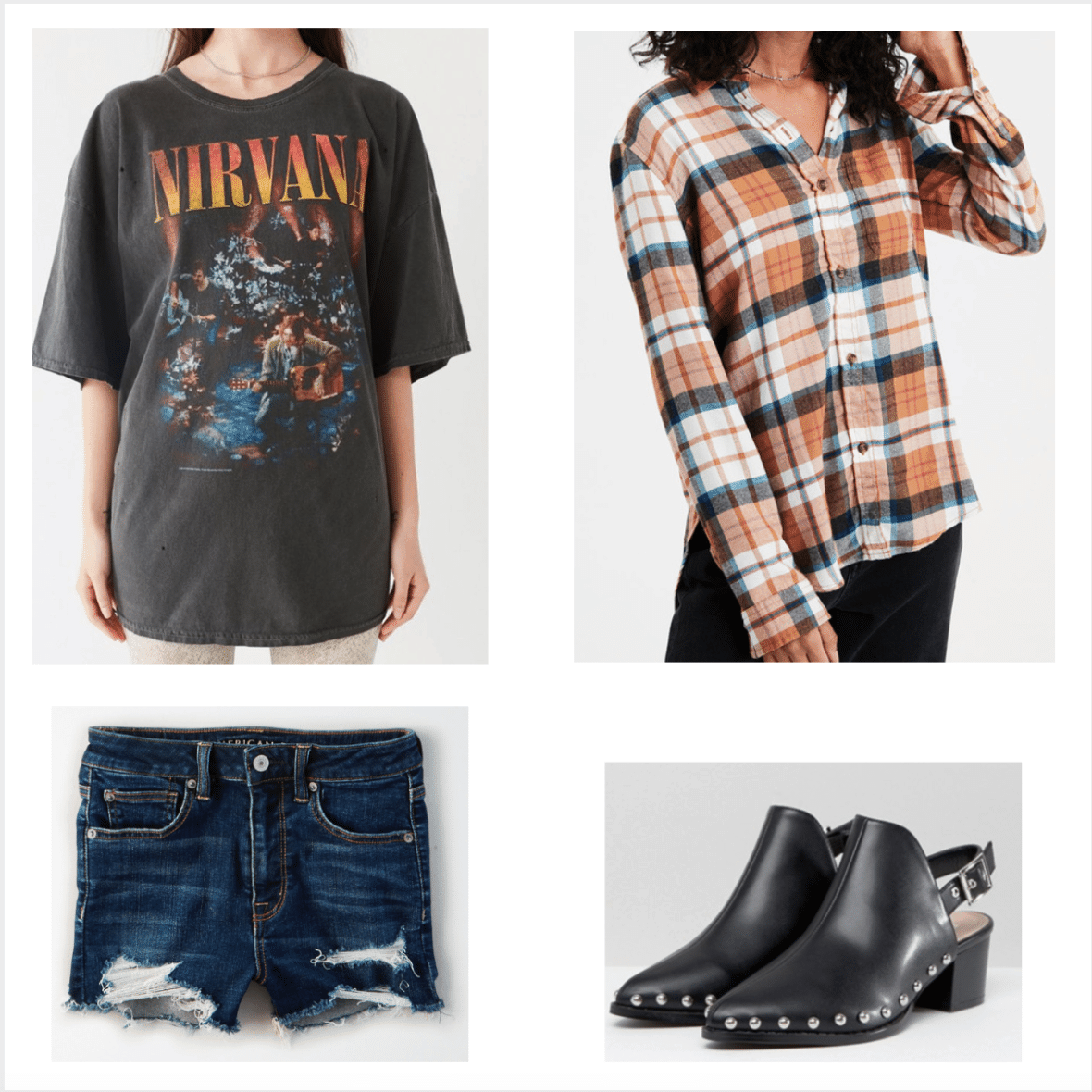 Products: Shirt – Urban Outfitters, Shorts – American Eagle, Flannel – American Eagle, Boots – ASOS
For a night on the town in edgy fashion, try grabbing a vintage band T-shirt or any graphic tee that you love. Pair it with shorts and cute heeled booties. Tie a flannel around your waist to finish the look. If it's a bit colder where you live, wear black tights under your shorts and wear your flannel like a jacket.
5. An Edgy Take on Formalwear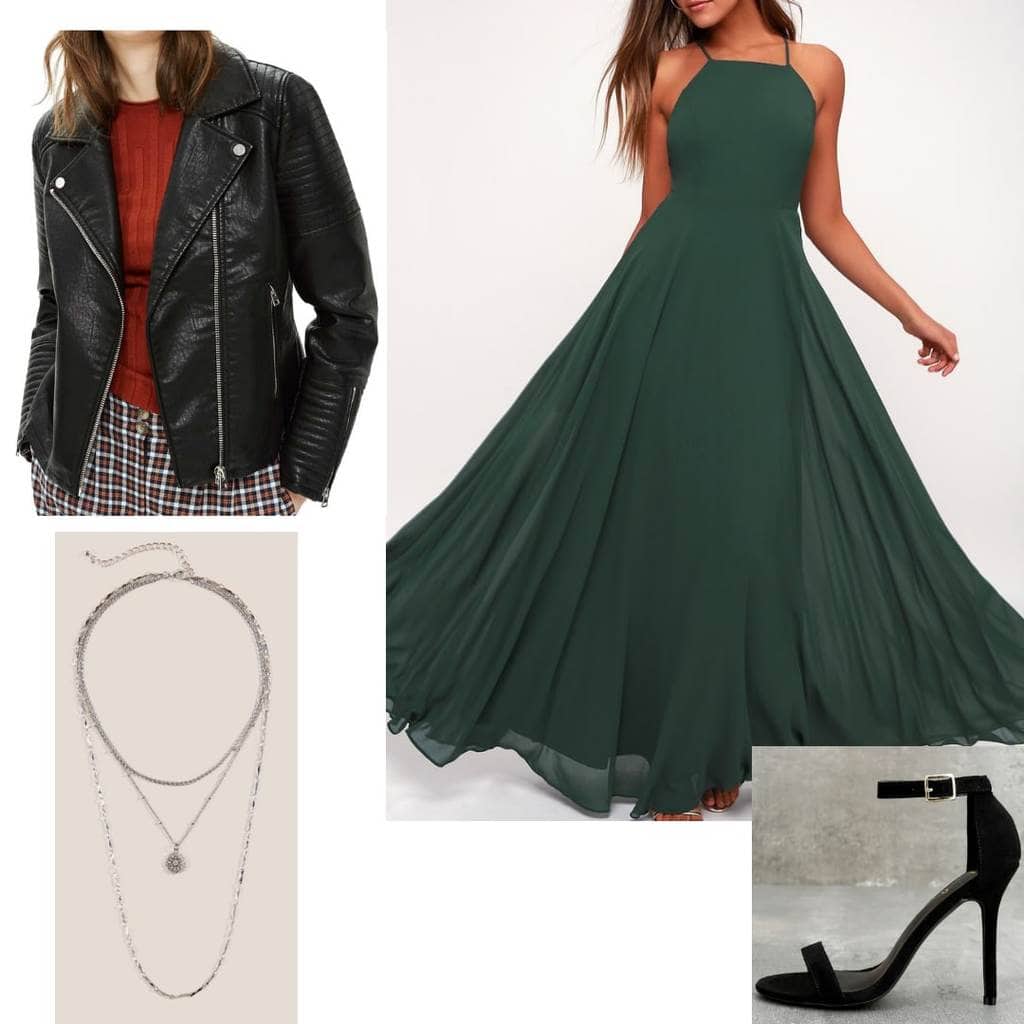 Products: Jacket – Nordstrom, Necklace – Francescas, Dress – Lulus, Heels – Lulus
For a fancier occasion, you can still give a formal look an edgy feel. Wear a dark colored dress with black heels. To add some edge, pair your look with a silver layered necklace and grab your trusted leather jacket. This finishes the outfit and will make you look refined, elegant, and edgy.
Do you have any edgy fashion ideas? Do you have a go-to edgy item in your closet? Do you have any images of you in your edgy styled outfits? Let us know below!
Dressing edgy is oh-so in right now and I absolutely love it. It's a great way to dress simply, feel confident, and look amazing. There is no wrong way to dress a bit more edgier than you normally would, and believe me, you'll feel fabulous if you do!