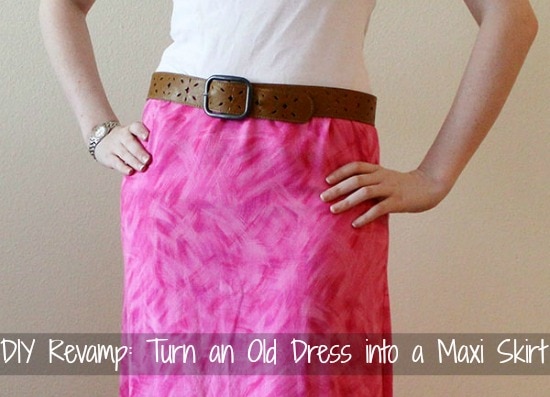 Maxi skirts are ideal for summertime – they are perfect for dates, picnics or just some fun shopping around town. So, I decided to reconstruct on old dress that wasn't very flattering into a maxi skirt. With a little help from my scissors and sewing machine I transformed it from drab… to fab and I'll show you how you can do the same! Below is an easy step-by-step tutorial to show you how to revamp and old maxi dress into a fresh new skirt.
You Will Need:
A dress that's slightly too big and hits below the knee (calf-length or longer is recommended – you don't need to start with a maxi dress though the one I used happened to be maxi-length)
Scissors
Pins
Iron
Sewing Machine or a needle and thread
Elastic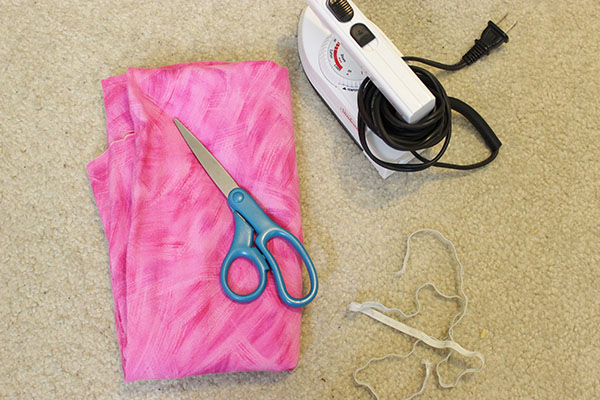 Step One.
First you will need to cut off the top of the dress just below the armholes.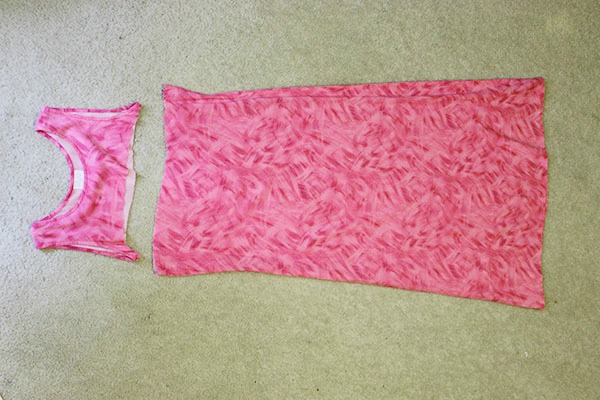 Then decide where you want the waistband to be and place a pin about an inch and half above where you want the waist. After you have placed the pin, cut off the excess top material.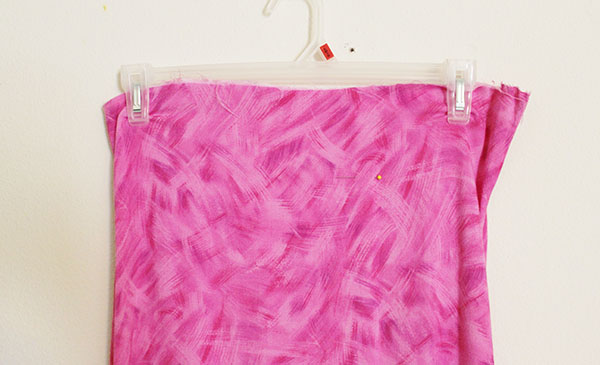 Step Two.
Now, turn the skirt inside out and fold the material (the one and half inch part above your waist band) down. Iron this flat and pin in place.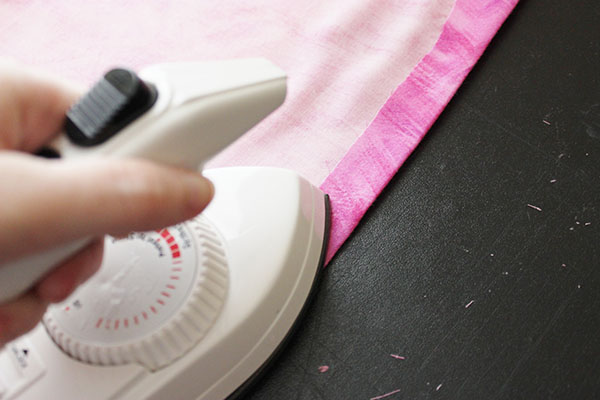 Now, you can sew down your waistband, but be sure to leave an opening of UN-sewn waistband for the elastic to go in.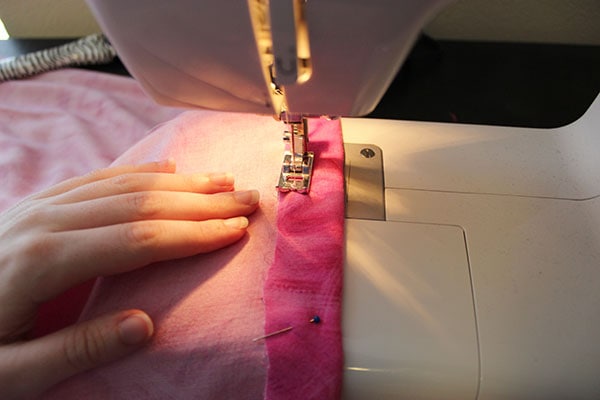 Step Three.
Once you have sewn almost all the way around, attach your elastic to a safety pin and feed in into the waistband. For best results, hold the other end of the elastic so it doesn't go into the casing. Once it's fed all the way around, you can sew the two ends of elastic together by running just the elastic ends under the machine a few times.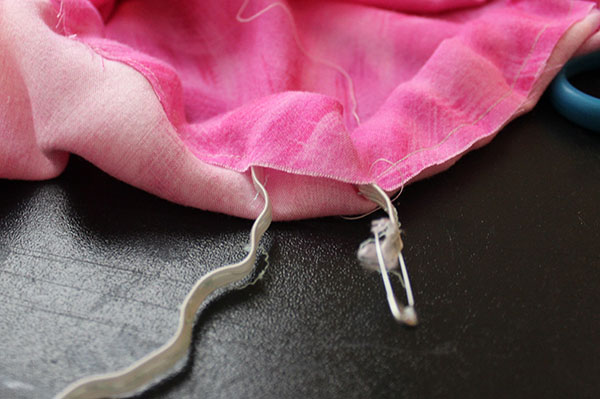 Once the elastic is sewn together you can push it under the opening and sew the casing hole closed.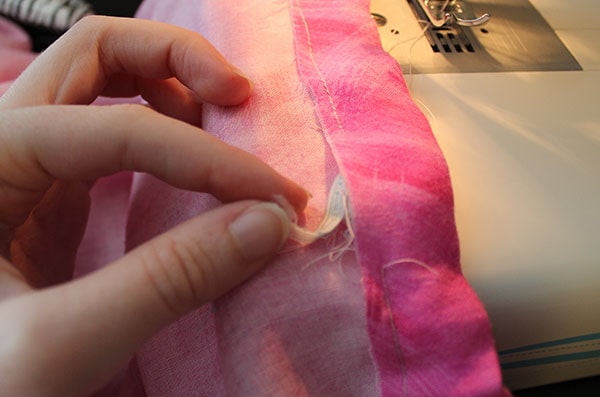 And that's it! I hope you enjoy making a maxi skirt out of an old dress!
Before & After: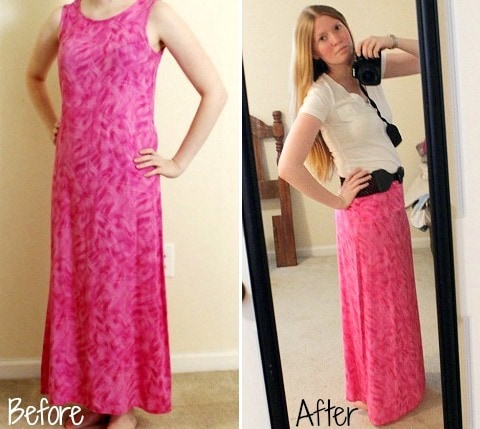 What Do You Think?
Do you like this DIY? Have you ever revamped old clothes into something new? Do you like to wear maxi skirts? Leave a comment and let us know!