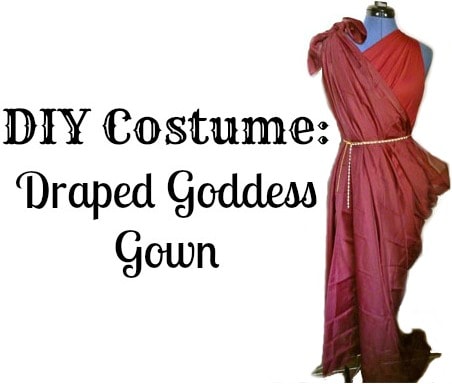 If you're anything like me, you wait until the very last minute to put-together a Halloween costume. The easiest costume that I have stumbled across is the Grecian/Roman "goddess" draped dress, which I decided to DIY and interpret for myself.
Read on to learn how to create your own draped gown – it's the perfect last-minute costume for Halloween night!
Materials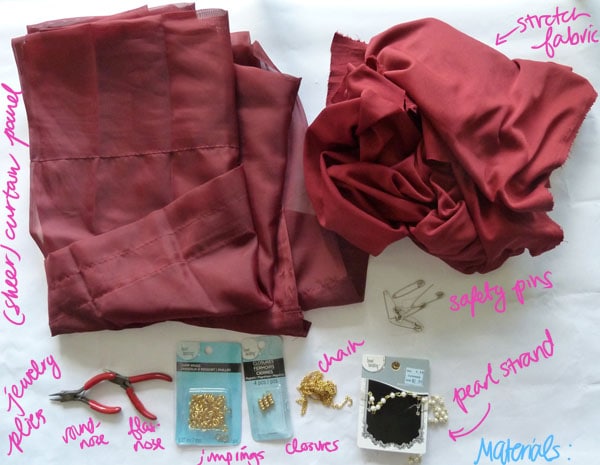 About one yard of stretch fabric (Try and aim for a bold, bright color, since the "white" fabric that most people use is actually a misconception; the fabrics in antiquity actually came in quite dazzling, brilliant colors!)
Curtain panel (sheer, in a coordinating color)
Dress form and/or your body
Gold chain
Jewelry pliers
Gold jewelry closure
Pearls
Safety pins
Optional: Needle and thread
All the materials needed for this costume can easily be found at a craft store, save for the curtain panel. However, you can find relatively inexpensive curtains at places like Walmart or Target. (Or you can just use a sheer curtain you already have at home!)
Step One: The Base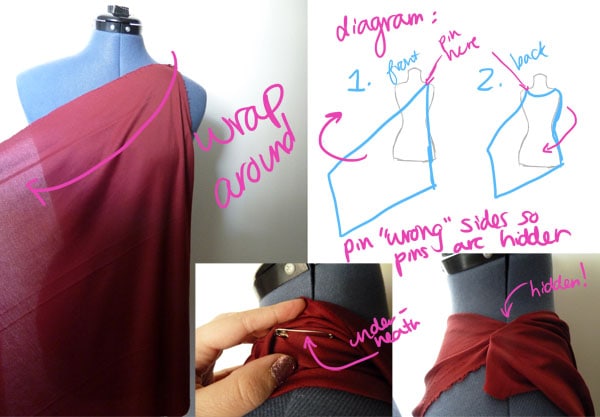 First, we're going to drape the dress underneath. If you aren't too confident in your draping skills, you could also skip this step and wear a simple dress underneath your costume as a base.
With the fabric length-wise, hold one corner up onto the shoulder. Wrap the fabric around the body, as shown above. Strategically pin the corner to the now "back" panel (pin the "wrong" sides of the fabric together so the safety pin is hidden). If you want, you could sew down this portion instead of using a safety pin.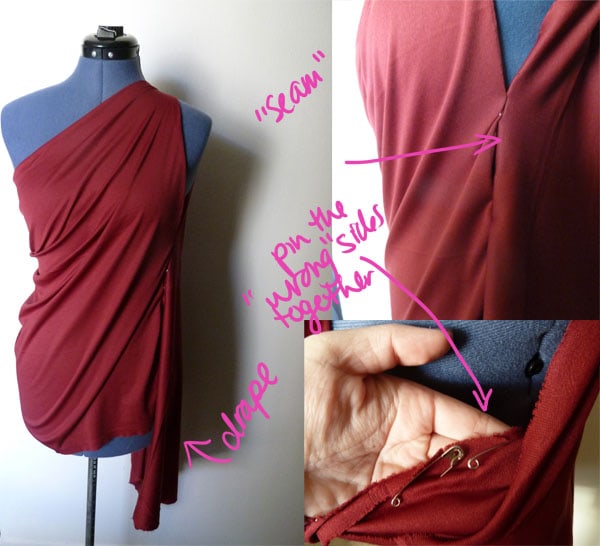 There should be some drape on the fabric left. Pin (or sew) the "wrong" sides of the fabric together, so that the pins are hidden, as shown in the above photo.
Step Two: The Sheer Panel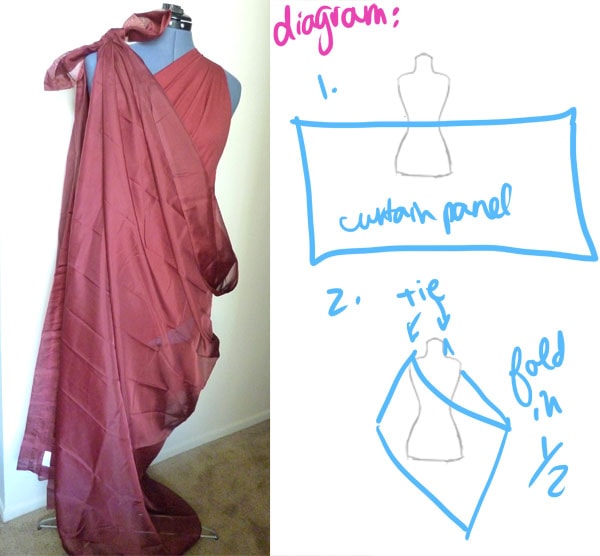 Holding the curtain panel length-wise, meet and tie the upper corners together. This will sit on the shoulder and drape down like so.
Step Three: The Belt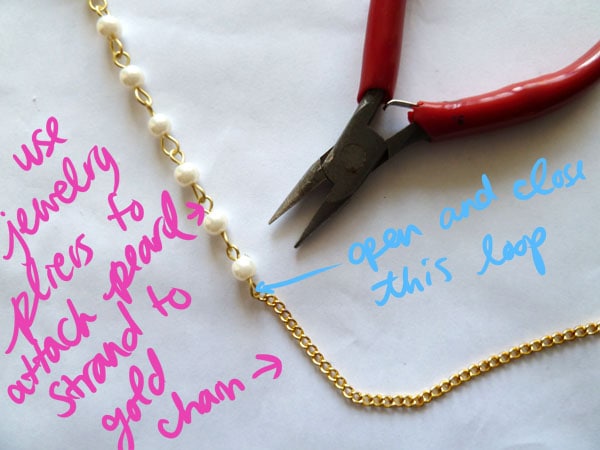 This pretty belt will really tie the costume together. Using jewelry pliers, attach the pearls to the ends of the gold chain with jump rings.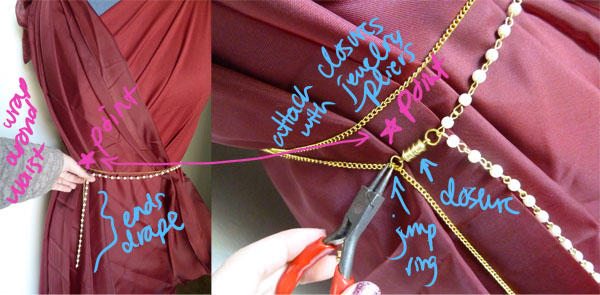 Wrap this around the waist – if you have a longer chain, you may be able to wrap it around several times. Make sure to leave some of the ends draped down.
Holding the portion where you want to connect the belt, attach on the closures using jewelry pliers and jump rings. This will ensure that the belt stays put all night.
Finale: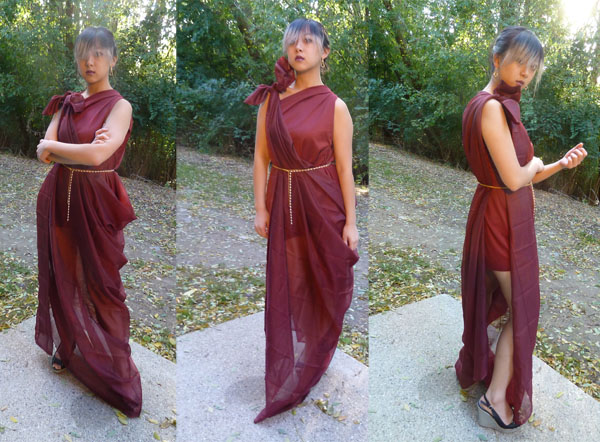 Feedback, please!
What are you going to be for Halloween? Would you do this DIY/want to see more draped/no sew DIYs? Are there any other DIYs you would like to see the tutorial for? Let me know in the comments!