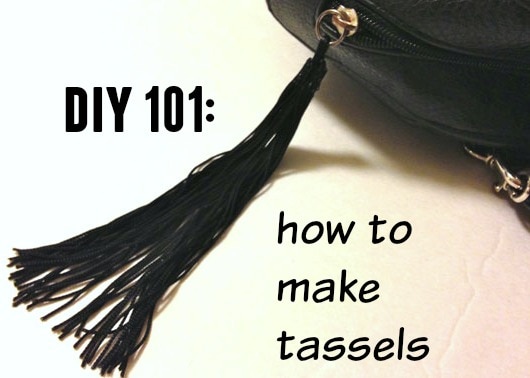 Judging from their numerous appearances in the fashion world this season, I think tassels are here to stay. And while foraging around in the enormous heap of DIY materials that has replaced my bedroom floor, I stumbled across some fringe I had acquired in Paris.
Eyeing the strands of satin string nearby, the creative gears in my head started turning, and I came up with a way to make, perhaps, the easiest tassels ever. Read on for the step-by-step tutorial to see how I made it!
Materials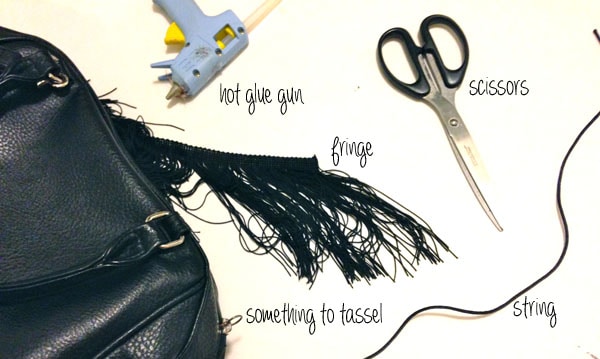 Fringe
Satin string
Hot glue gun
Scissors
Something to put the tassels on (my H&M bag lost its leather zipper pull, so I'm replacing it with my DIY tassel!)
Step One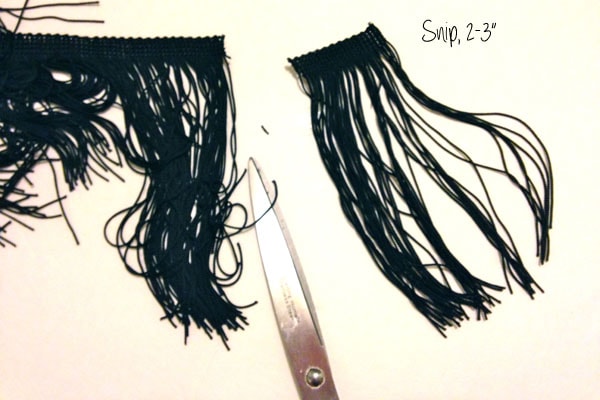 Cut off a small section of fringe; 2-3 inches is enough.
Step Two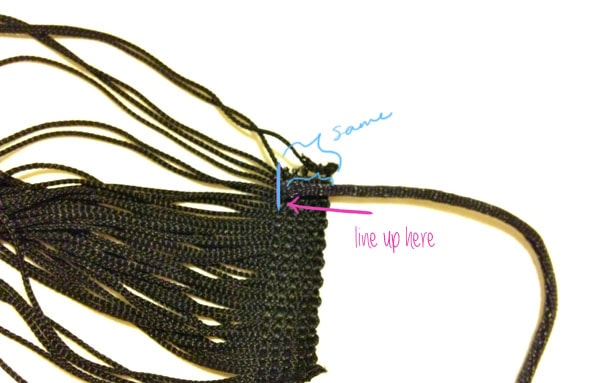 Place one end of the satin string near one end of the fringe, making sure the string lines up with the base of the fringe.
Step Three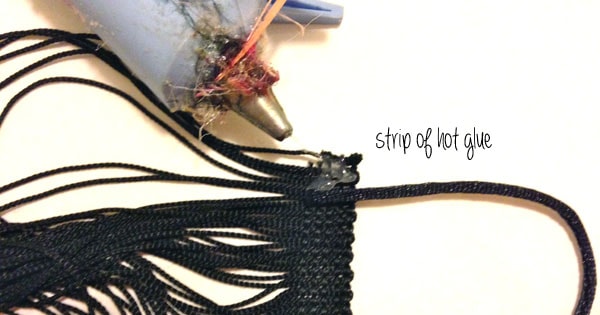 Place a strip of hot glue next to the satin string, right on the the edge of of the fringe. Start rolling the fringe up.
Step Four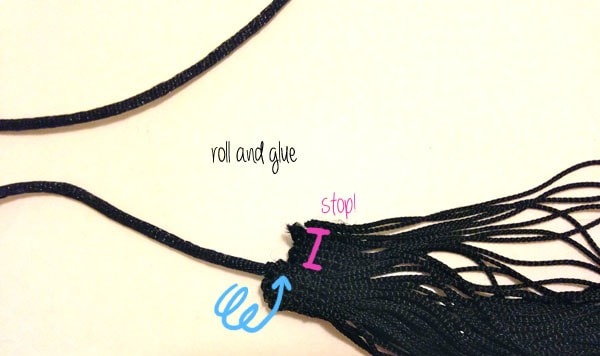 Keep gluing as you roll the fringe on itself, but don't roll the fringe all the way up.
Step Five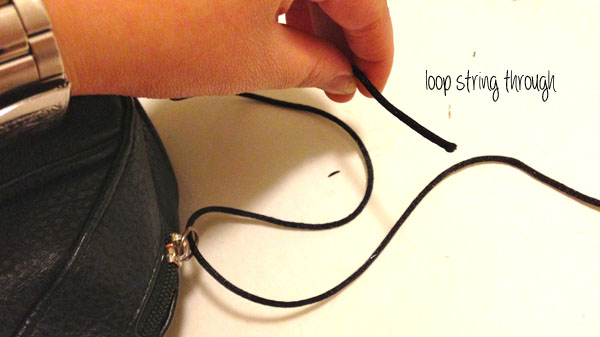 Loop the satin string through whatever you want the tassel to attach to; in my case, the zipper pull.
Step Six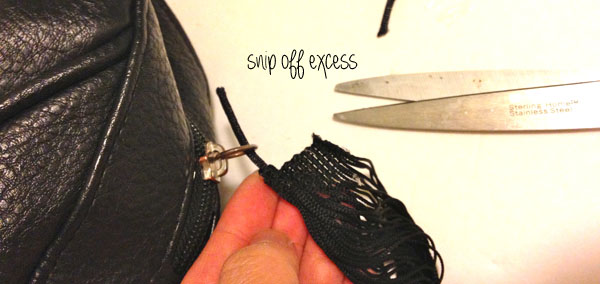 Snip off excess string. Make sure there's enough string left to make a loop, and that the ends of the loop lines up with the base of the fringe like we did in step two. Glue and roll up the remaining fringe to secure the loop.
Finale: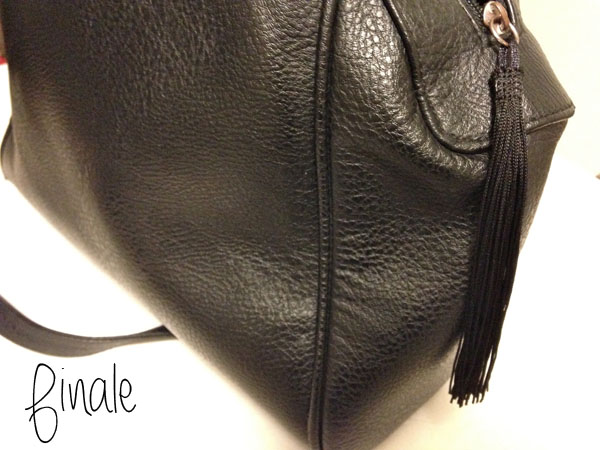 And that's seriously it. Super easy right? Also, you can make multiple tassels at once since this DIY doesn't require that much satin string nor fringe.
Feedback please:
What do you think of tassels? Love 'em or hate 'em? Would you make tassels like this? What would you attach them to? Are there any other DIYs you would like to see the tutorials for? Let me know in the comments!