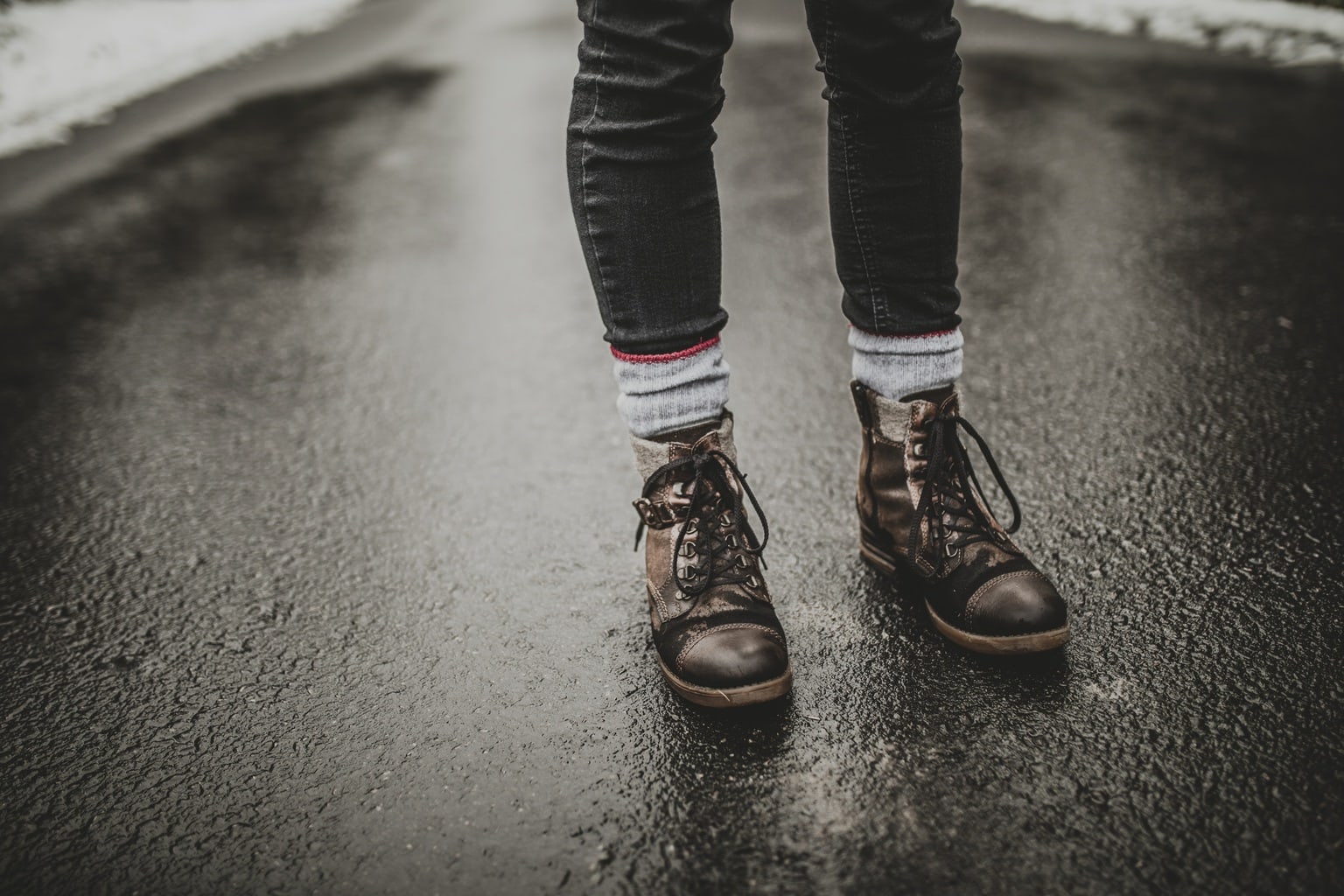 Is that the sound of sleigh bells jingling and ring-ting-tingling, too? Are those partridges in a pear tree? FIVE GOLDEN RINGS? If not, don't fret because I have three festive outfit ideas to get you in the holiday spirit:
1. Frosty the Blue Dress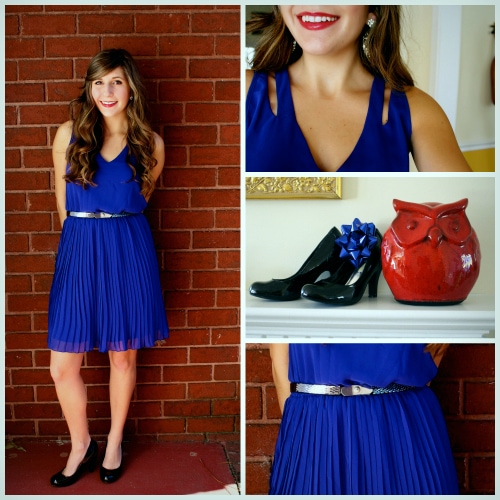 Shop this look:
Frosty the blue dress, was a frock built for winter,
With a pleated skirt and a silver belt,
And two shoes made of patent leather.
Cobalt blue is my favorite color to wear year-round, but it looks especially crisp and winter-wonderland-dreamy during the holidays. Rock some cobalt and you'll really stand out in a sea of red, green, and black. Usually we don't think of blue and red matching, but I think the cool tone red lip complements the blue and adds some holiday glam.
2. It's Beginning to Look a Lot Like Velvet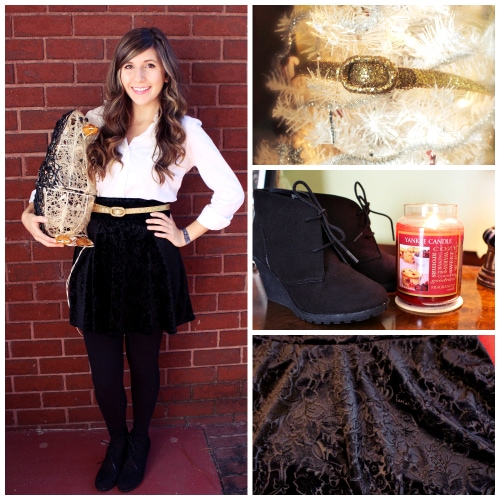 Shop this look:
Some penguins migrate to our porch every December. Their fur is velvety soft like this velvet skirt–the perfect material for holidays. It's lush, soft, and gorgeous. I've seen some beautiful velvet skirts, dresses, and leggings lately that would be fantastic addition to any holiday wish list.
I adore these wedge boots — they're much easier to walk in than heels. My shirt is a plain white button-down blouse. If you're going for a day-to-night look, simply add the gold belt and glittery bracelet before you head to your evening soiree.
3. In the Meadow We Can Build a One-Shouldered Extravaganza (LGD)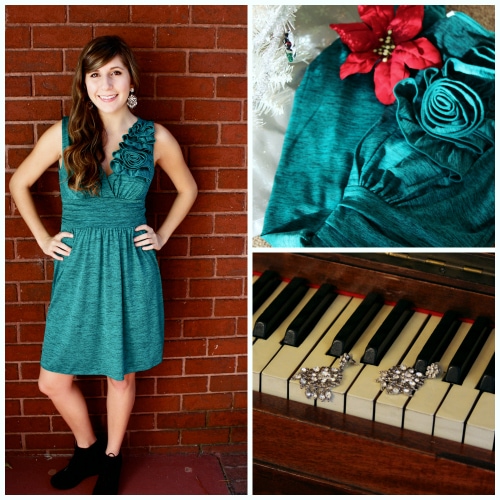 Shop this look:
While it's been in over 70 degrees here in the South, this Little Green Dress (LGD) makes me feel like I'm walking in a winter wonderland. Not sure if you can pull it off? Believe me, there is a shade of green for everyone!
This dress has a ribbon-like extravaganza happening on one shoulder. Since your eyes are naturally drawn upwards, I accessorized with some dangly silver earrings.
I'm also wearing the same wedge boots that I wore in the previous outfit. Like I said, I adore them! If you wanted to go more dressy, you could swap in some patent pumps like the ones from outfit #1.
4. Not-So Silent Nails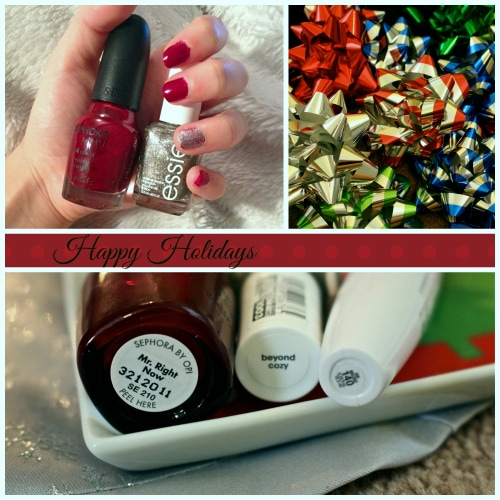 Although my red and silver nails aren't painted in the outfit photos, I did them right after with these colors and feel so festive!Sephora by OPI's Mr. Right Now is a dark, wine red (although it looks bright in photos) and Essie's Beyond Cozy is silver glitter.
The 140 on the right is my lip color from earlier: Maybelline Super Stay 10-Hour Stain Gloss.It's the only red I'm comfortable wearing because it stays the best while eating and drinking. The consistency is in between a lipstick and lipgloss — kinda like a creamy lipstain.
Thoughts?
Which of these outfits is your favorite? Would you wear velvet? What do you enjoy wearing to put you in the holiday spirit? Tell me your thoughts by leaving a comment!