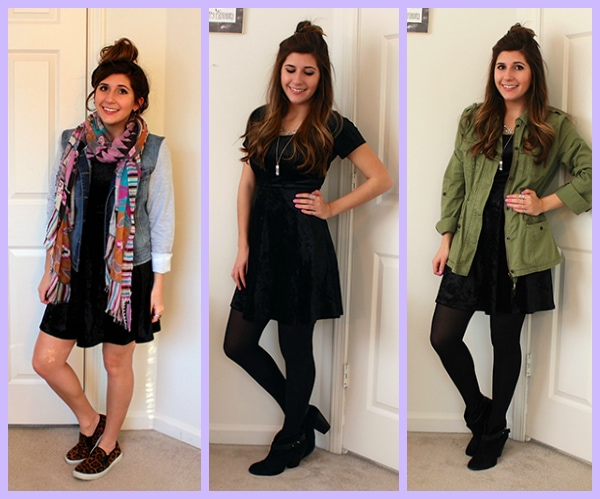 As Valentine's Day draws closer, I can't help but be drawn to velvet. Velvet is as smooth as the jazz music playing in the background as you step on hearts all over your school come this February 14. Velvet is as bold and powerful as your fists as you punch commercialized, creepy teddy bears to the curb. Velvet is as classic as a bouquet of roses, minus the unwanted awkward first date.
The Dress in Question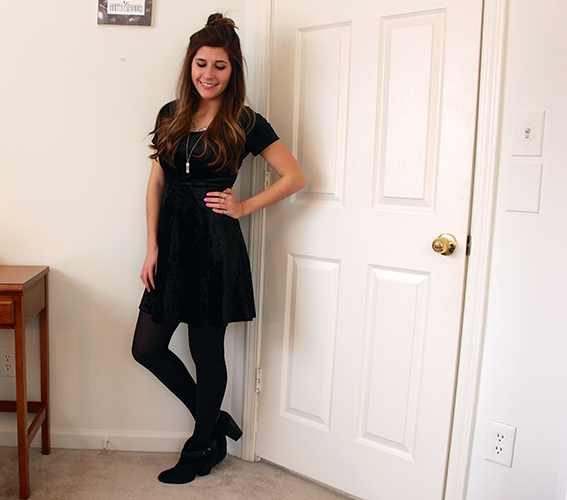 Similar Velvet Dresses: Nordstrom Rack, ASOS, Boohoo Plus
Velvet dresses are no longer reserved for holidays and formal occasions. A dress like this can easily be worn to class or on a date night.
1. Class Look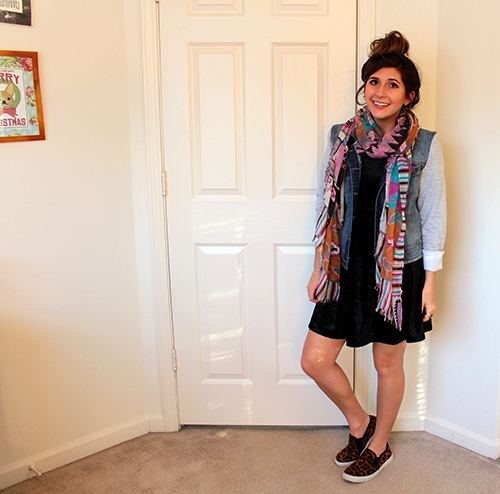 Would it be a look for school without a messy bun? The real MVP of my wardrobe are these animal print slip-ons. This animal print is tan, brown, black and white, therefore making these shoes a neutral in my book.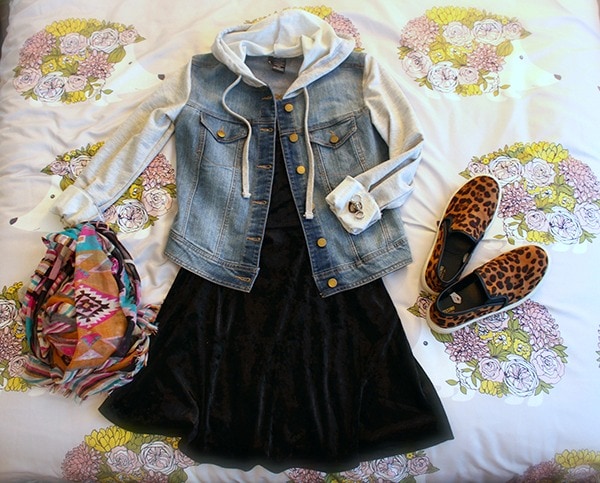 To tone down the velvet and add a casual vibe, I'm wearing this denim jacket with hoodie-like sleeves. This is the leveled up version of the original denim jacket, because it's much more flexible than an all-over denim one. To add some color, I threw on my favorite patterned scarf.
2. Date Night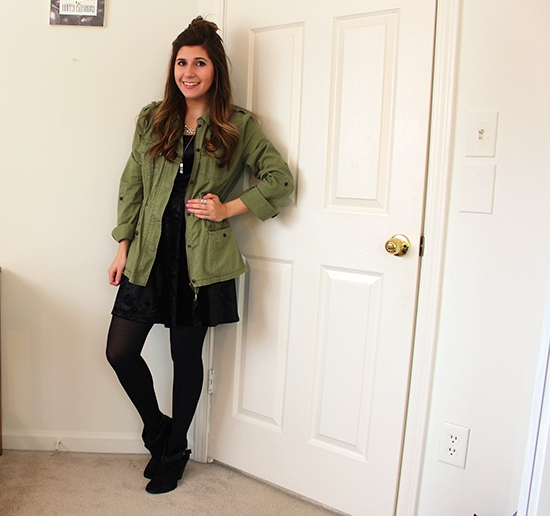 Face framing hair is always the least cooperative in my experience, so I chucked those strands up into a mini messy bun. To contrast the soft dress, I added a green utility jacket and rolled the sleeves up for a more fitted look. Soft (dress) on the inside, tough (jacket) on the outside, just like a cantaloupe or a badly written V-Day poem.
Nothing says, "I'm so fancy," like two necklaces. (One necklace is just fancy.) See? Iggy Azalea isn't the only teacher here.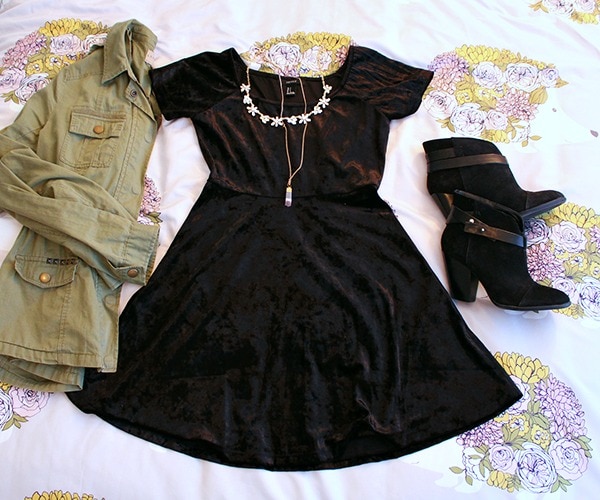 Add tights and ankle boots, and voilà, your look is ready for stomping hearts and eating copious amounts of chocolate.
Would you wear a velvet dress?
Chocolate for your thoughts. And, as always, please leave any requests in the comments below and you may see them in the future.