Now that it's summer you'll have much more time for the important things: Netflix, sleeping in, and… Instgramming your perfect outfit, of course!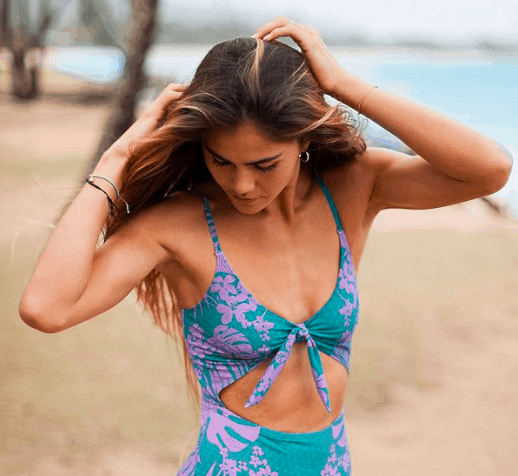 Ok, so maybe that wasn't on the top of your list of things to do. Maybe your list includes lounging by the pool, hitting up a cool concert, or just hanging out with your friends. If you're going to be posting those moments anyway, you'll want to be in a cute outfit. Finding the perfect outfit is hard, but we're here to help. Read on for fashion inpso inspired by all the moments you'll be putting on Instagram!
Poolside Pics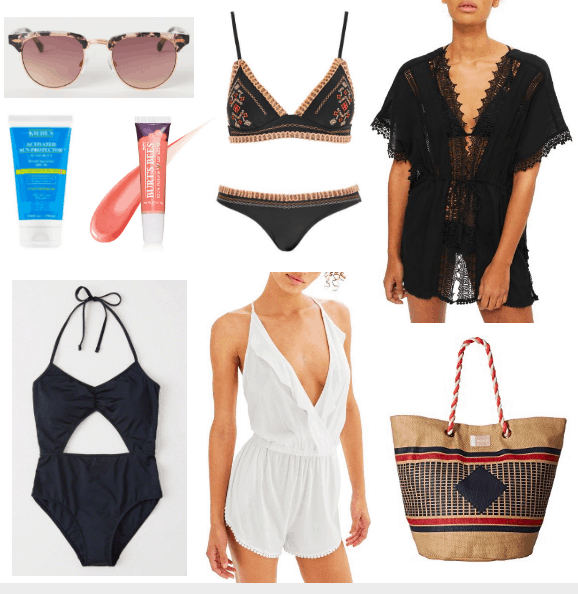 Products: Sunglasses – H&M, Sunscreen – Kiehl's, Lip Balm – Burt's Bees, One-Piece – Abercrombie, Bikini Top – Topshop, Bikini Bottom – Topshop, White Coverup – Topshop, Black Coverup – Topshop, Straw Tote – Roxy
This is the perfect outfit for all of your poolside pics: a cute bathing suit, and an even cuter coverup. Plump your pout with shiny gloss and throw on some shades for perfect relaxation. Toss all your stuff into a straw tote. Don't forget sunscreen of course!
Festival Fun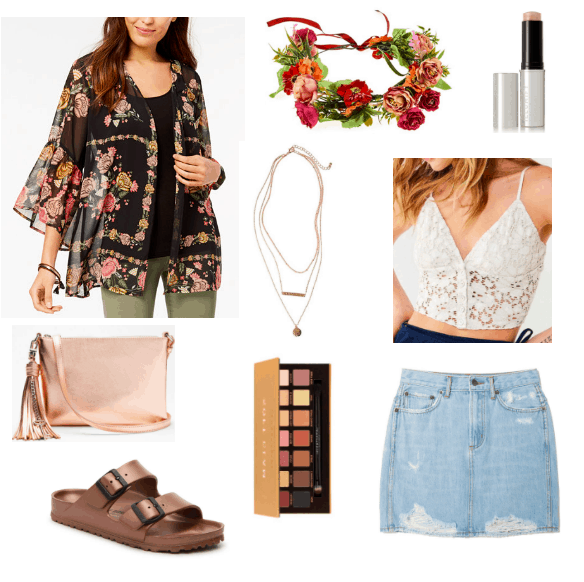 Products: Kimono – Macy's, Bag – Express, Slides – DSW, Flower crown –Amazon, Necklace – Nordstrom, Palette – Anastasia Beverly Hills, Highlighter stick – Net-a-Porter, Lace Top – Urban Outfitters, Denim Skirt – DSTLD
If you scored tickets for your favorite band, lucky you. You're already one step towards perfect Insta photos of you dancing with your friends. The next step? Finding the perfect concert outfit.
This isn't a secret or anything, but concerts are so sweaty. Stick to a crop top, and layer on a breezy floral kimono jacket. You really won't need more than that. A denim skirt is super versatile and trendy, so throw that on too. Then add a simple layered necklace.
Next, put on some comfortable shoes. Don't argue, you're going to be standing for hours. Birks are an easy, I-can-get-these-super-muddy option. Because this is a concert/festival, flower crowns are always an option. Next, for the 'gram, you might do your eyes with this summery palette. You might also want some highlighter to make your cheekbones pop.
Throw all your stuff in a cute crossbody and dance the night away!
Photos with Friends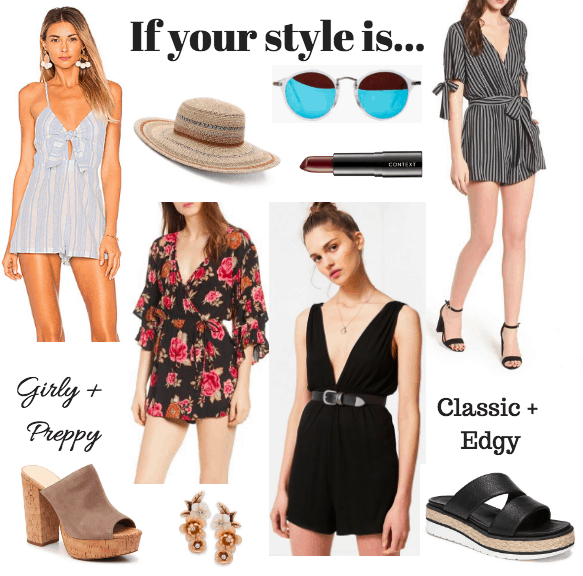 Products: Blue Striped Romper – Revolve, Taupe Heels – DSW, Floppy Hat – Kohl's, Floral Romper – Nordstrom, Flower Earrings – Lord + Taylor, Shades – Genuine People, Lipstick – Revolve, Black Romper – Urban Outfitters, Gray Striped Romper – Nordstrom, Black Slides – DSW
What is summer, if not romper season? This is the perfect option for when you're hanging out with your friends, just brunching, or heading downtown. Now that rompers are so popular, you have options. Choose whichever one suits YOUR style. Add necessary accessories. Snap tons of pics. Repeat.
What Do You Think?
Are you ready for summer? Excited for perfect Insta pics? Would you wear any of these outfits? Let us know in the comments below!