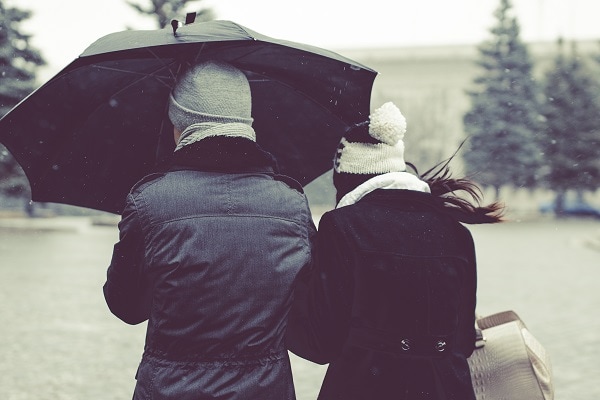 Welcome to the latest edition of Ask CF! Every two weeks, we select a reader fashion question and answer it here on the site. Do you have a specific fashion question for us? Scroll to the bottom of this post to learn how to send it our way!
Ask CF
Dear CF,
I want to wear something really cute and flirty for Valentines day. But, it's still really cold where I live. What do you suggest I wear for a 30 degree Valentines day?
Taylor
Our Response
Dear Taylor,
Dressing with flair and dressing for the weather are tricky to do at once. Valentine's Day, especially, is a day when we want to express our style and look our best, but it happens to be in the middle of February, which often coincides with snowmageddon.
We've covered Valentine's Day outfits on CF before (and here's an updated guide to cute Valentines outfits for 2021), but today I'll show you some very snow-specific looks for those ultra-cold temps.
One style goal of mine for this winter was to stop myself from viewing extra layers as a limitation to my outfit, and start using them as an enhancement. I challenge all of you to do the same, especially this Valentine's Day! Once I started doing this, I found I looked more put-together. It actually brought my style to a whole new level!
Keep reading for ideas on how to flaunt what you've got this Valentine's Day (without freezing it off).
Outfit 1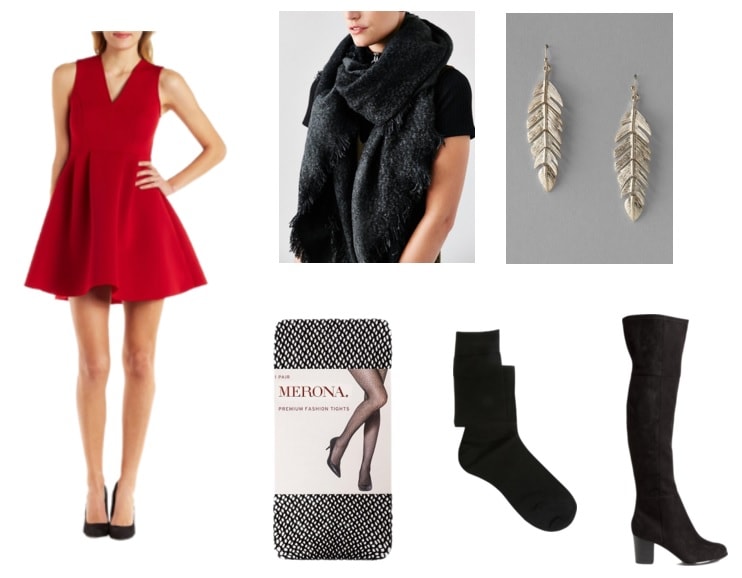 Products: Dress | Scarf | Earrings | Tights | Socks | Boots
This outfit is on the fancier side, so it's great for an elegant date night. The romantic red of the dress is perfect for Valentine's Day, but you definitely can't wear it alone in this weather. Pick out some patterned tights, and then pull on over-the-knee socks over the tights for added interest and warmth.
Next, find tall boots that end just before your knee and allow the socks to peek out. If you can, opt for a block heel over a stiletto for extra balance and ease of movement on slippery sidewalks.
This oversized scarf is a cozy way to keep your arms and neck warm, since it can be unfolded into a shawl. (Obviously, add a coat over top if it's freezing out!) Finish the look with gold drop earrings to draw attention to your face.
Outfit 2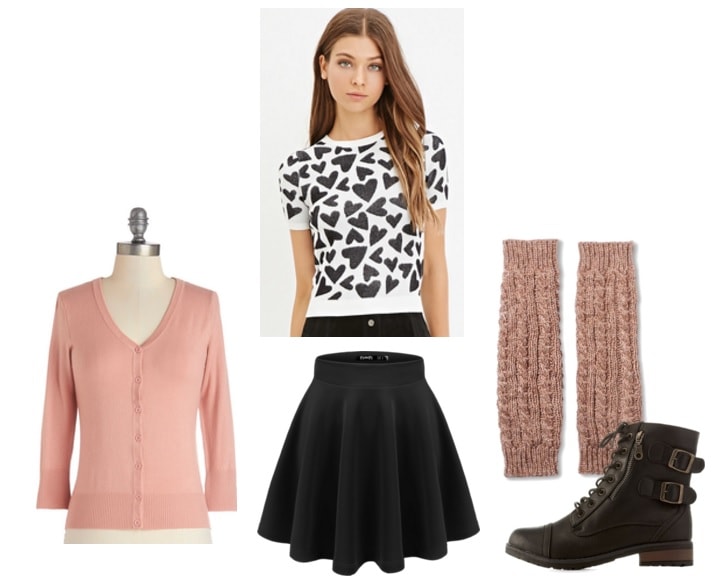 Products: Cardigan | Top | Skirt | Leg warmers | Booties
Here's an outfit that's perfect for a less lavish day out with bae (or your gals). Start with a top in a cute valentine print and a flirty skater skirt. Combat booties are comfortable and sassy, and are a perfect contrast to the girly blush hue and cozy knit of the leg warmers and cardigan.
Outfit 3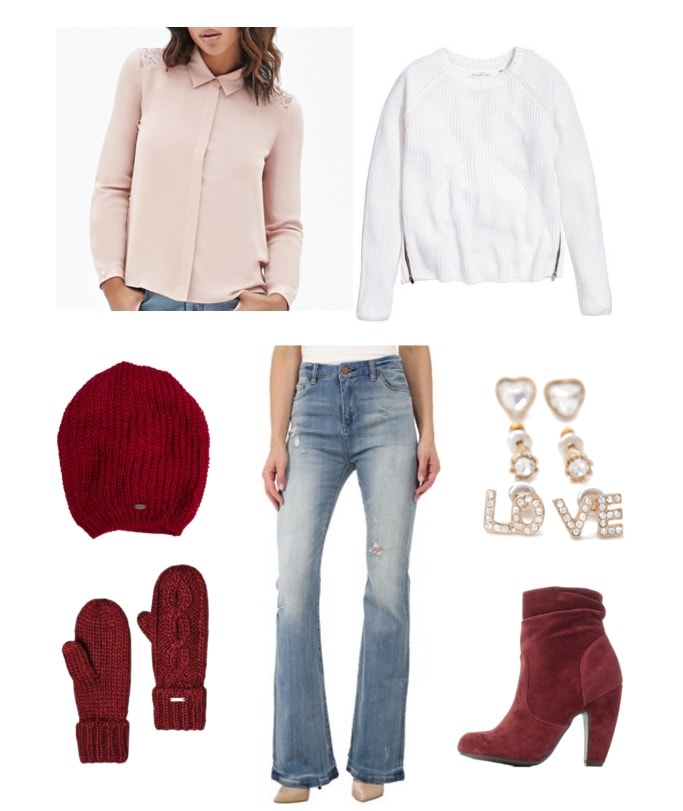 Products: Button-down | Sweater | Jeans | Hat | Mittens | Earrings | Booties
This is the most casual outfit of the three, versatile and perfect for a lunch date, hanging out with friends, or flyin' solo.
Start with a pink button down, and layer a white sweater over it so just the collar is poking out. This will give you major preppy vibes and also keep you warm and cozy. Flare jeans are on-trend and universally figure-flattering, and with the added help of red heeled booties, your legs will go on for miles. Gloves and a hat in the same red will pull your outfit together.
Whoever said pink and red don't go together is so very mistaken, because these colors look very chic side-by-side when paired right. Add a little sparkle with festive stud earrings, and you've got a cozy-casual Valentine's Day outfit that's guaranteed to stand out for all the right reasons.
Do you have a pressing fashion question? Ask away!
Is there a piece in your closet that you never know how to style? Do you have an important event coming up? Is there a certain trend that is completely lost on you?
If you have a question you want to see answered in this column, just send it on over via email to askcf @ collegefashion.net and one day you might see your question answered right here on the site!
Please note: We get A LOT of email and unfortunately we will not be able to respond to every single question. However, we will read through each question and then decide which ones will be most helpful to the most readers. Thank you for your understanding.
What do you think?
Does Valentine's Day fall on a snowy winter day for you? Will you be trying a variation of an outfit above to combat the cold? Let us know in the comments below!