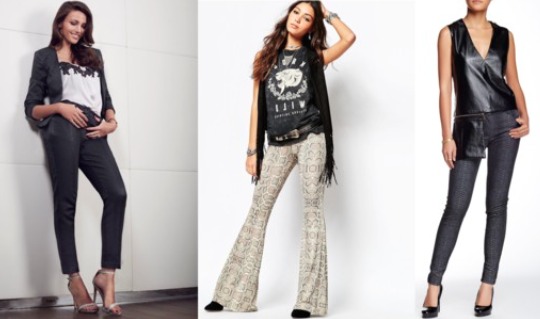 Do you struggle with transforming your outfits from day to night? Don't worry, CF is here to help turn that daily annoyance into a fun challenge. Class to Night Out focuses on one piece per week, and aims to help you take your look from study sessions in the library to dancing the night away.
Wearing animal print can be tricky. Some prints are visible from a mile away and some start to become noticeable once you get a little closer, and, of course, there is a time and place for both styles. The hard part is dressing the rest of your outfit around your print!
Snakeskin print has been on my mind lately, specifically snake print pants. Snakeskin can be a very chic print, though can get tacky if styled incorrectly. It's a popular choice for accessories, but pants are a different story. Are you up for the challenge?
To see how to style a pair of snakeskin pants for class and a night out, keep reading!
Snake Print Pants: Class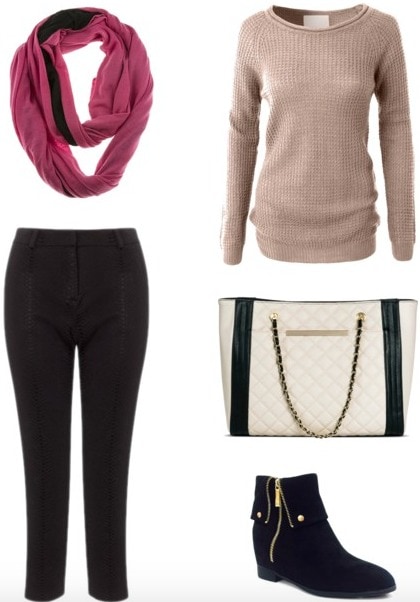 Products: Pants – Shirt – Tote – Shoes – Scarf
These black snake print pants are great because they are sophisticated and versatile: the print is subtle yet visible (this photo doesn't do it justice).
To style them, add a beige sweater and some flat ankle booties. No need for lots of jewelry, just add a simple black and cranberry-hued infinity scarf. The finishing touch is this quilted cream and black tote for getting you from class to class.
Snake Print Pants: Night Out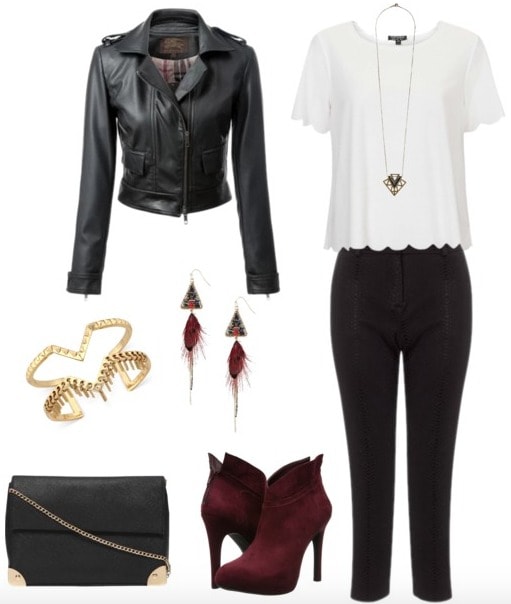 Products: Pants – Shirt – Jacket – Clutch – Shoes – Necklace – Bracelet – Earrings
Wear a simple white t-shirt under a black faux leather motorcycle jacket with your snake print pants for an edgy night look. Swap out your flat black ankle booties for a pair of oxblood stiletto booties that will have you looking fierce.
Now have fun with jewelry! Wear a long geometric necklace and a studded cuff bracelet. These beaded feather earrings are the perfect touch to complement the oxblood booties. Finally, your black and gold clutch will have you ready for your night out.
Your thoughts?
What do you think? Are you going to buy snake print pants? If so, are you going to go for a bold print or a muted print? How are you going to style them for class and a night out? Let me know in the comments, I love hearing feedback!