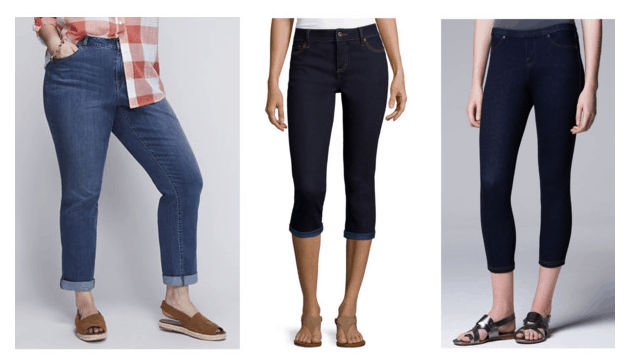 Do you struggle with transforming your outfits from day to night? Don't worry, CF is here to help turn that daily annoyance into a fun challenge. Class to Night Out focuses on one piece per week, and aims to help you take your look from study sessions in the library to dancing the night away.
Summer weather is finally creeping up across the country, so capris are the perfect transition piece as spring fades away. Denim capris will go with just about any top in your closet, and they'll keep you a little warmer than shorts as you sit in your air-conditioned classes.
Keep reading to see how I styled a pair of capris for class and a night out.
Skinny Denim Capris: Class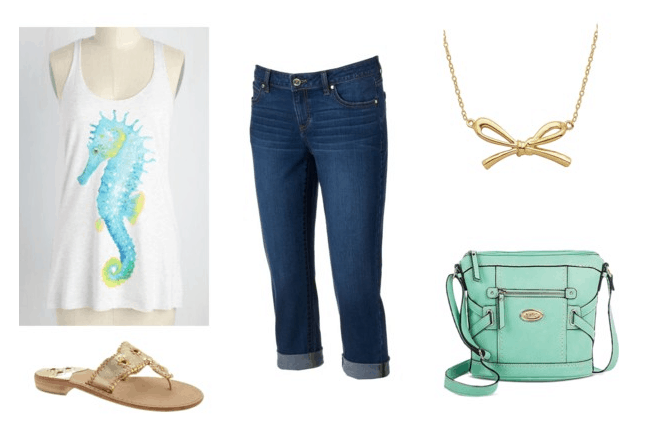 Products: Capris – Tank Top – Shoes – Necklace – Purse
For class, wear your capris with a preppy tank top and a simple necklace. Add a gorgeous mint purse (since pastel purses are more fun than regular purses – just a fact!). Lastly, slip on a pair of comfy, girly sandals.
Skinny Denim Capris: Night Out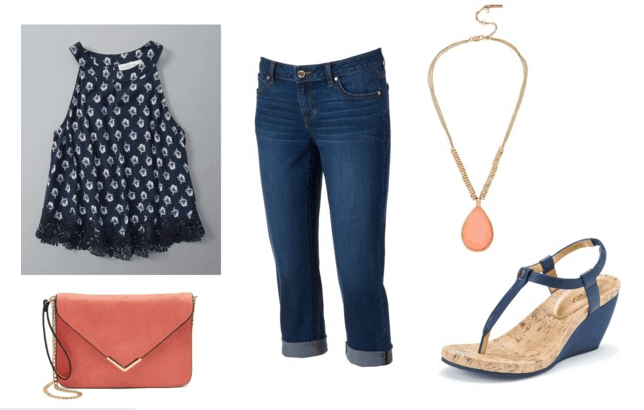 Products: Capris – Tank Top – Purse – Necklace – Shoes
Pair your capris with a swingy tank top and matching wedges for a night out. For a pop of color, contrast your navy outfit with a coral necklace and coordinating clutch. You'll look polished and ready for a balmy summer night!
What do you think?
Do you like to wear capris? Which outfit is your favorite? Let me know in the comments!