There's something so vintage-cool about embroidery. It harkens back to an age when beautiful clothing took serious time and effort to create. Now, of course, we have machines to do it all, but the beauty remains on these currently-trending pieces.
Embroidery is a fun way to switch up your basic summer shorts while adding a bit of personality to your look. Here are 2 ways to wear embroidered shorts:
Embroidered Shorts: Class
Since summer is at its peak, there is no better time to break out the beloved white tee and denim shorts combo. This outfit never fails and the embroidered detailing on the shorts gives it a fresh twist. Pair the look with simple sandals and a belt to let the detailing be the focal point of the outfit.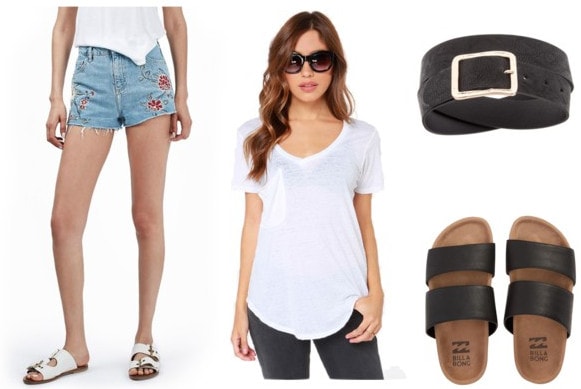 Products: Shorts, Top, Belt, Sandals
Embroidered Shorts: Night
After a long day of classes or hours at a summer job, the last thing anyone feels like doing is putting a ton of effort into their night out look. For night, I would pair the embroidered shorts with a black off-the-shoulder bodysuit and a cute pair of wedges. This dresses the shorts up without sacrificing that relaxed nighttime style we love in the warm months.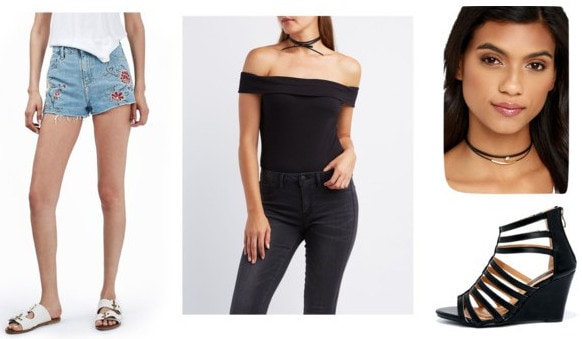 Products: Shorts, Bodysuit, Choker, Wedge Sandals
Thoughts? Let me know!
This summer trend is one that is selling out fast. Grab a pair of embroidered shorts before summer's gone and let me know in the comments how you would style these shorts.