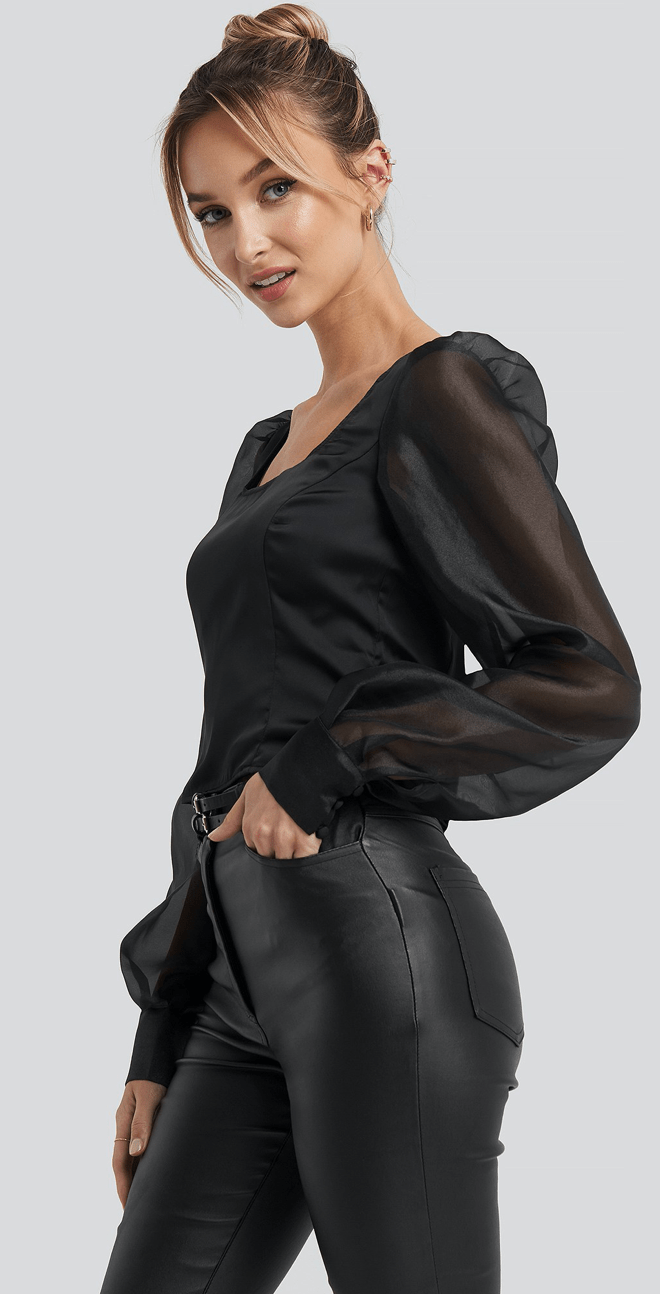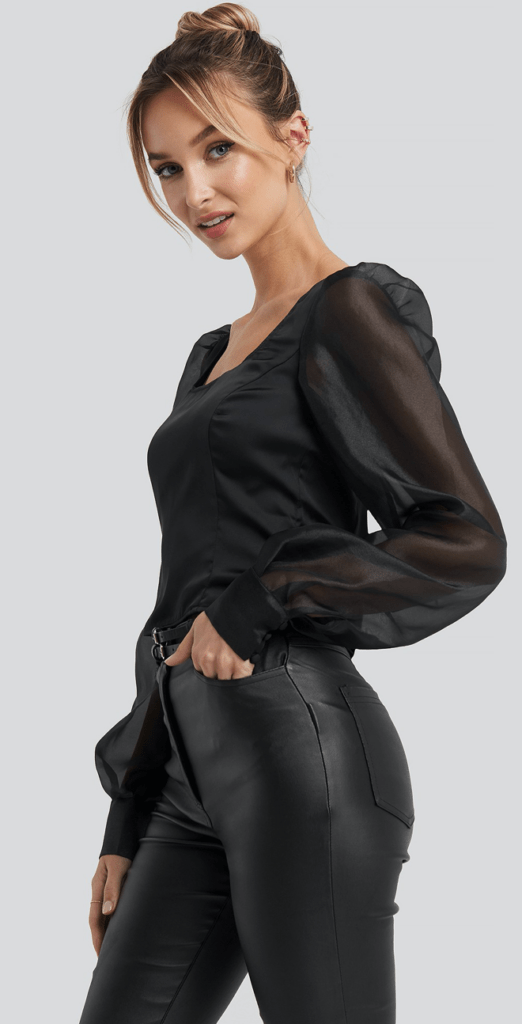 If you've been keeping an eye on 2020 fashion trends, you'll have noticed that the organza trend is everywhere! Many stores have organza shirts, blouses, dresses, and even skirts, mostly in black but also in a few different colors. Most of those organza clothes also have puffy sleeves, incorporating another one of this season's hottest trends.
Many organza puff sleeve blouses can be tricky to style for an everyday look either because they are see through or the sleeves are really puffy, which make them look more formal.
To help you adapt this trend to day time, I found the best organza blouse ever. This black organza puff sleeve blouse is wearable during the day and will look amazing with your wardrobe, no matter your sense of style. Below, I'll show you five ways to style it.
Organza Blouse Outfit 1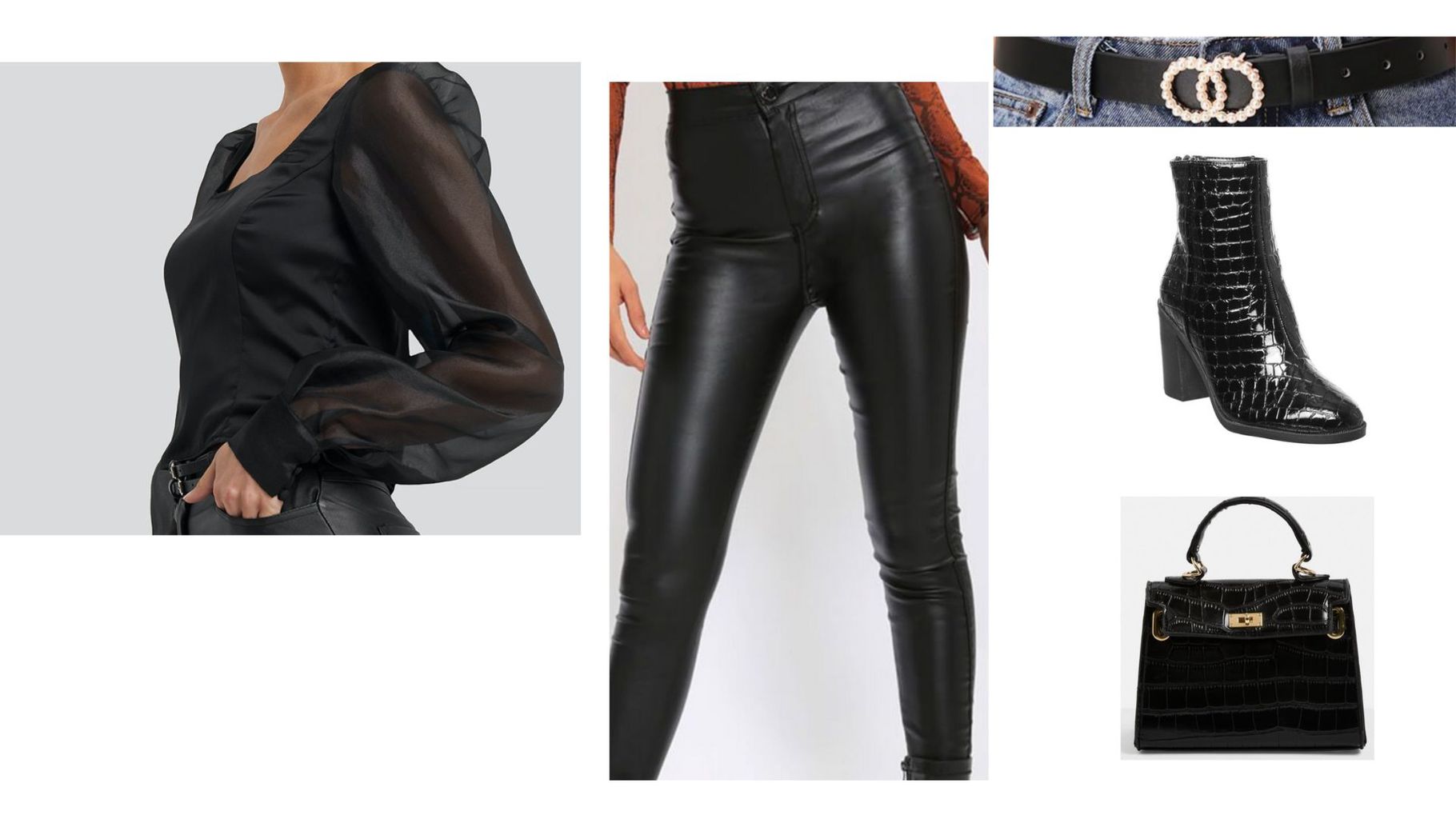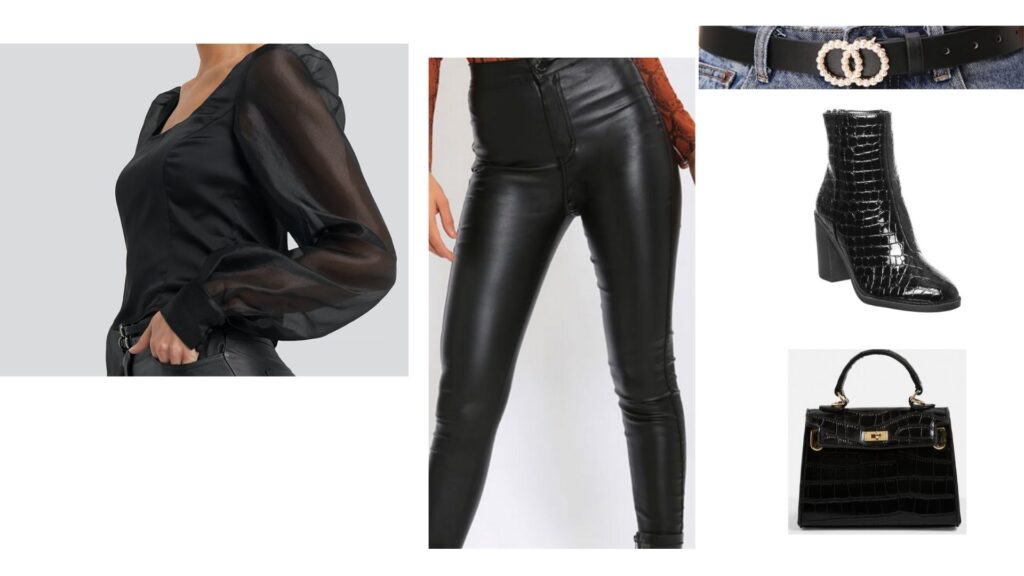 Products: Black High Waisted Coated Skinny Jeans – ISawItFisrst, Blouse – NA-KD, Black Block Heels Ankle Boots – Office, Double Circle Belt – ISawItFirst, Croc Black Mini Handbag – Missguided
This first organza blouse outfit is a monochrome outfit (more on the monochrome trend here) combining leather effect high-waisted skinny jeans with a pearl circle belt, faux croc ankle boots, and a faux croc mini handbag.
This is a really understated outfit, all black, but the different fabrics give it some dimension.
Outfit 2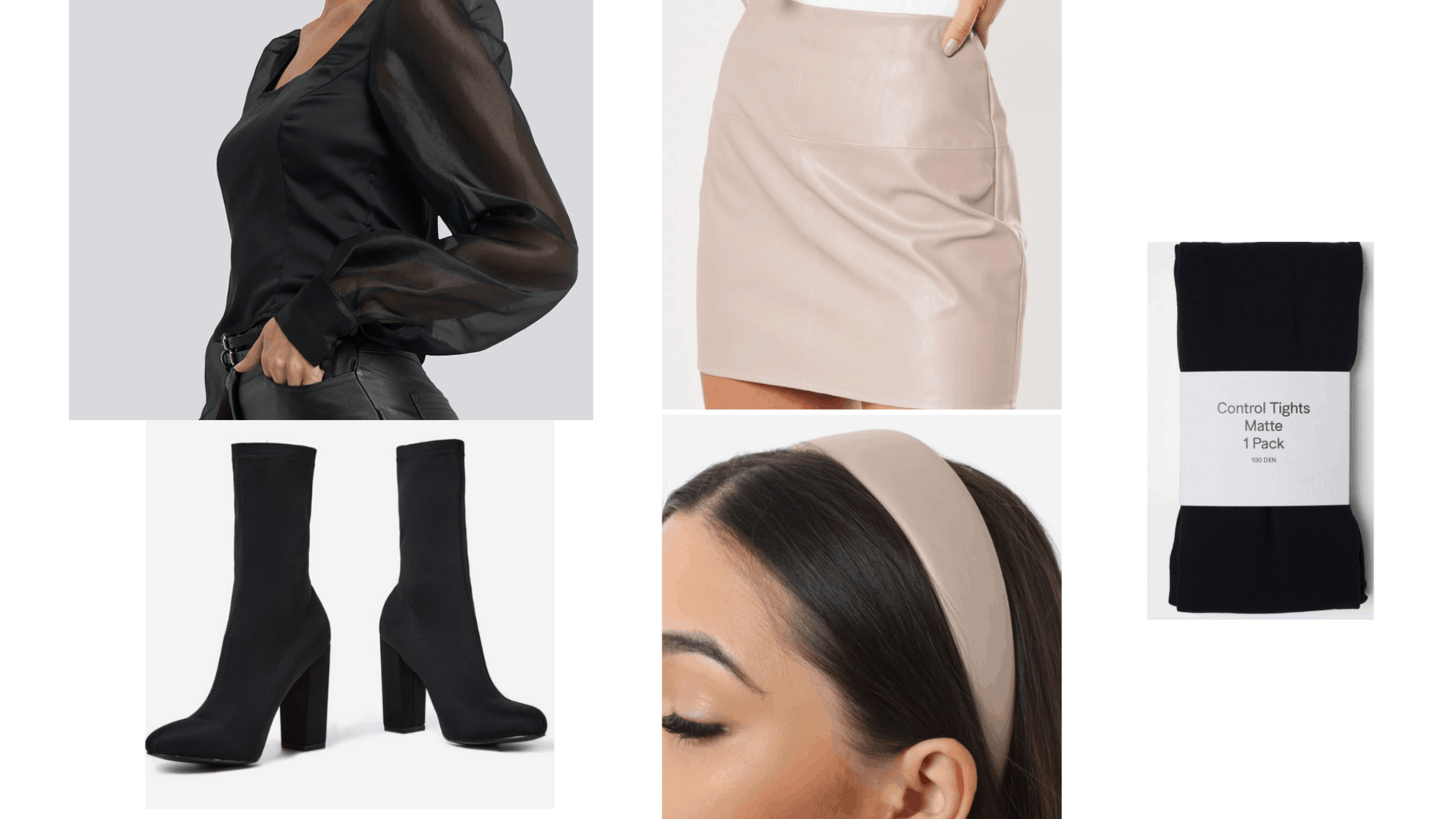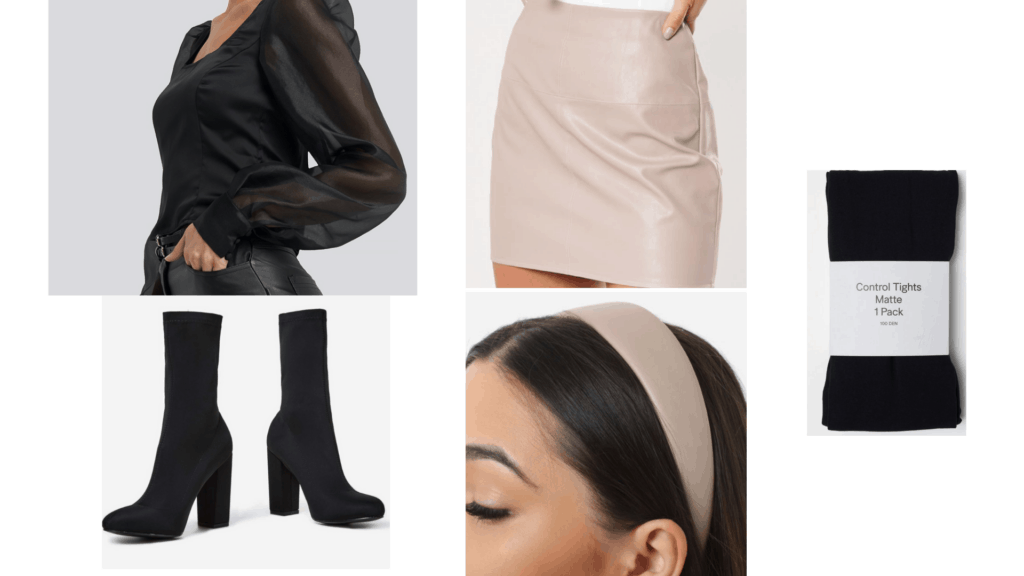 Products: Blouse – NA-KD , Grey Faux Leather Mini Skirt – Missguided, Black Tights – H&M, Black Heels Sock Boots – Ego Shoes , Nude Faux Leather Headband – Ego Shoes
For this outfit, I was inspired by 1960s fashion and fashion on TV shows like Mad Men.
I paired the organza blouse with a grey faux leather mini skirt and black sock heeled boots. To accessorize, I added black tights and a faux leather headband in a similar shade to the skirt.
Outfit 3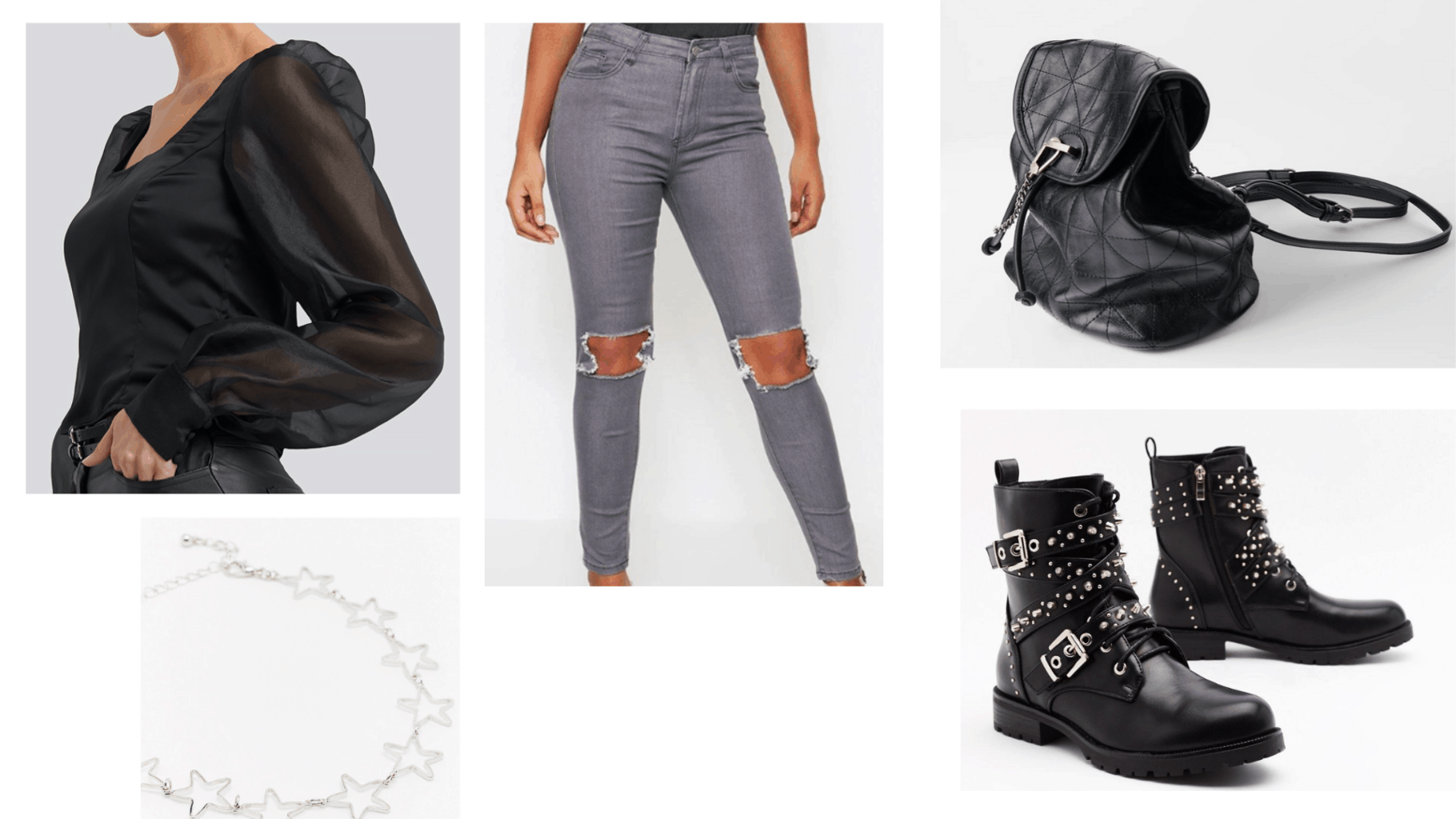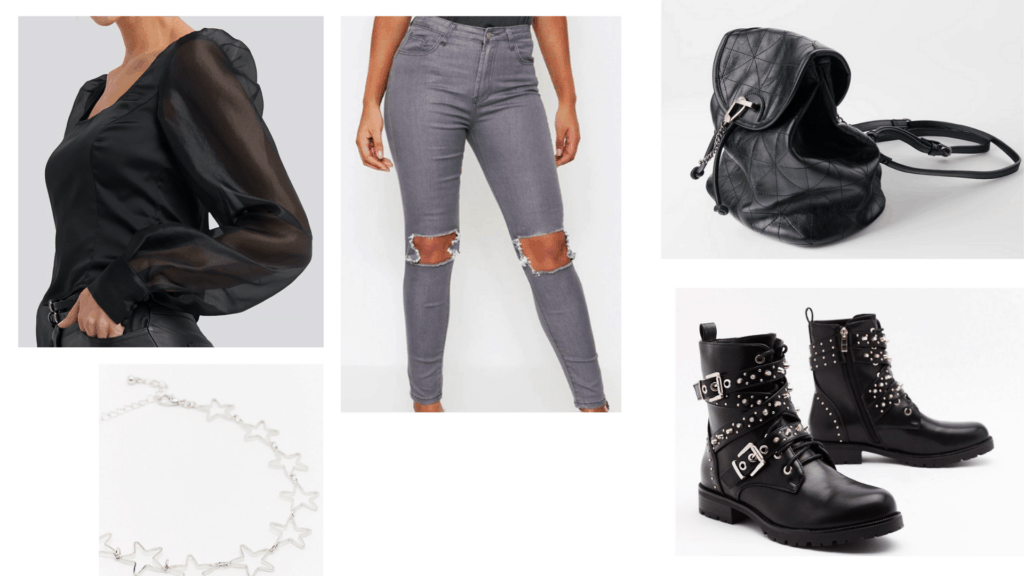 Products: Blouse – NA-KD, Grey Ripped Jeans – Miss Pap, Black Soft Flap Backpack – Zara, Black Studded Biker Boots – Nasty Gal, Stars Necklace – Nasty Gal
This outfit is the edgiest out of the five, with grey ripped jeans, studded combat boots and a faux leather mini backpack, accessorized with a star shaped necklace.
If you like to mix trends and styles, this is the outfit for you. Here, the formal blouse contrasts with the casual jeans and accessories, making for a unique look that's sure to turn heads.
Outfit 4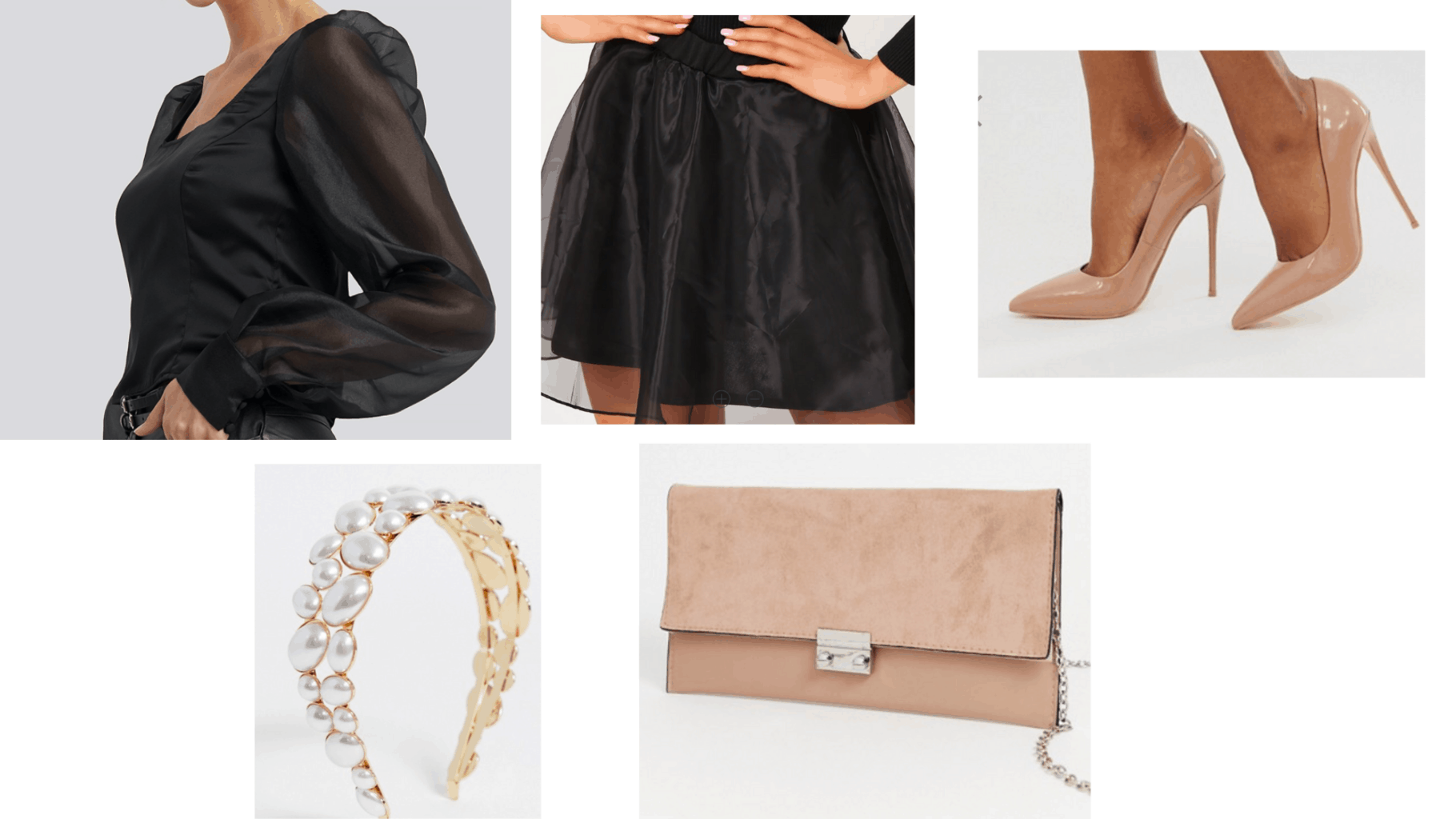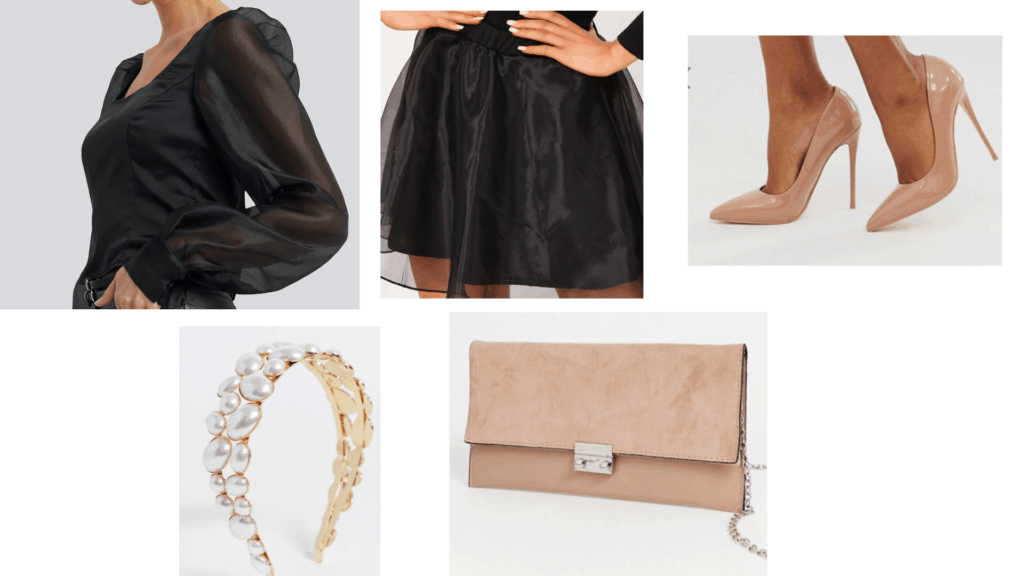 Products: Blouse – NA-KD, Black Organza Skirt – IsawItFirst, Nude Pump Heels – Asos, Cream Clutch Bag.- Asos, Pearl Gold Headband – Asos
For this outfit, I was inspired by the iconic outfit Carrie Bradshaw wears in the intro to the TV show Sex and the City. The organza fabric reminded me of Carrie's iconic ballerina skirt outfit and so I tried to recreate the essence of that look, using winter colors.
I paired the blouse with a black organza skirt, nude pointed heels, a cream colored clutch bag, and a golden headband with pearl ornaments. This look is a great choice if you want to wear this blouse for a more formal event such as a nice dinner.
Outfit 5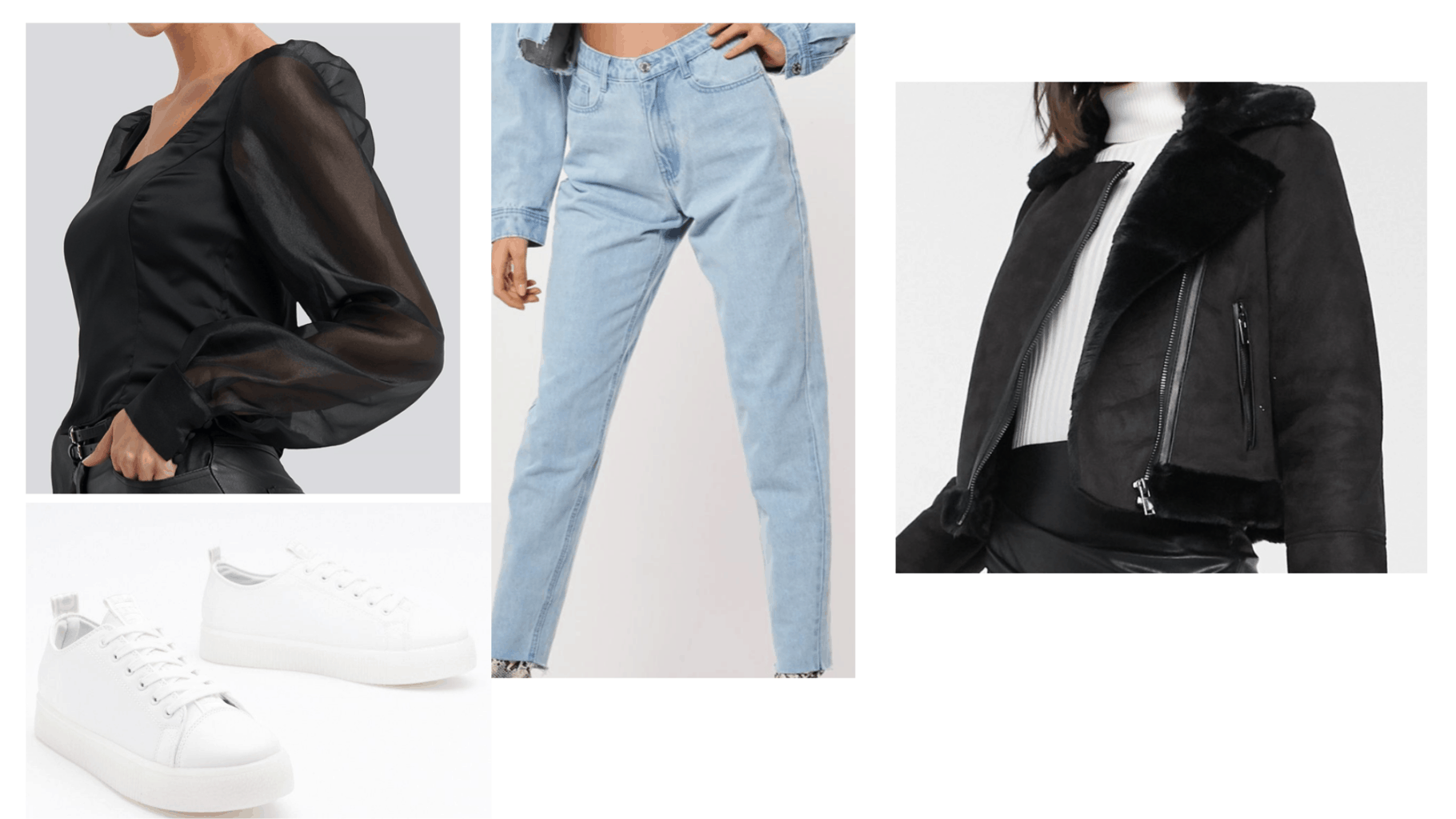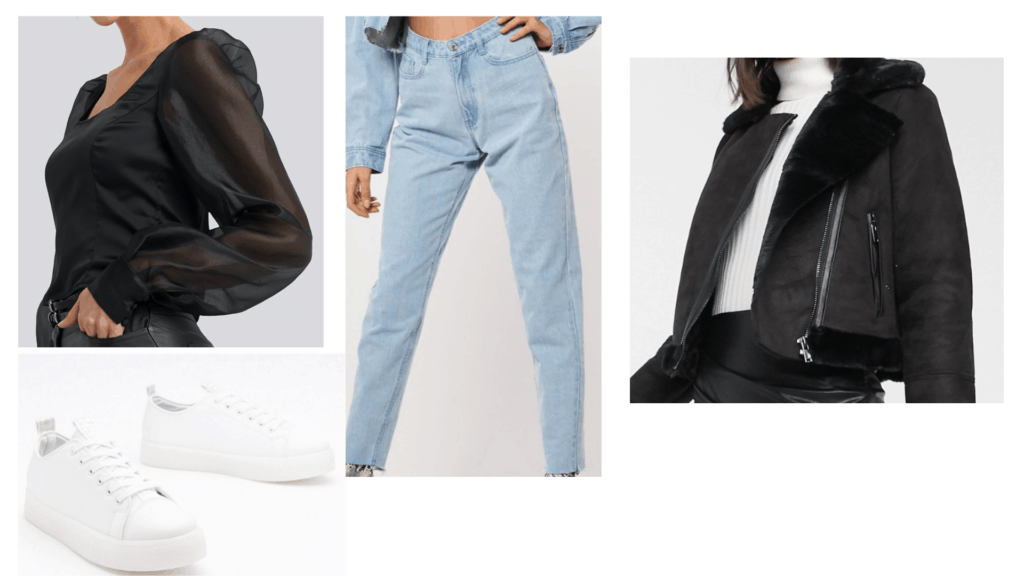 Products: Blouse – NA-KD, High Waisted Mom Jeans – Missguided, White Sneakers – Nasty Gal, Black Short Aviator Jacket – Asos
For this last outfit, I decided to go for a more casual and comfy vibe. I paired the blouse with high waisted mom jeans, white sneakers, and a short faux suede aviator jacket.
This organza blouse outfit is great for girls who like to incorporate trendy pieces into their wardrobe but who prioritize comfort first.
What do you think of these organza blouse outfits?
What do you think of the organza trend? What's your favourite outfit? Let us know in the comments section.