This post may contain affiliate links, which means we may receive a commission if you purchase through our links. Please
read our full disclosure here
.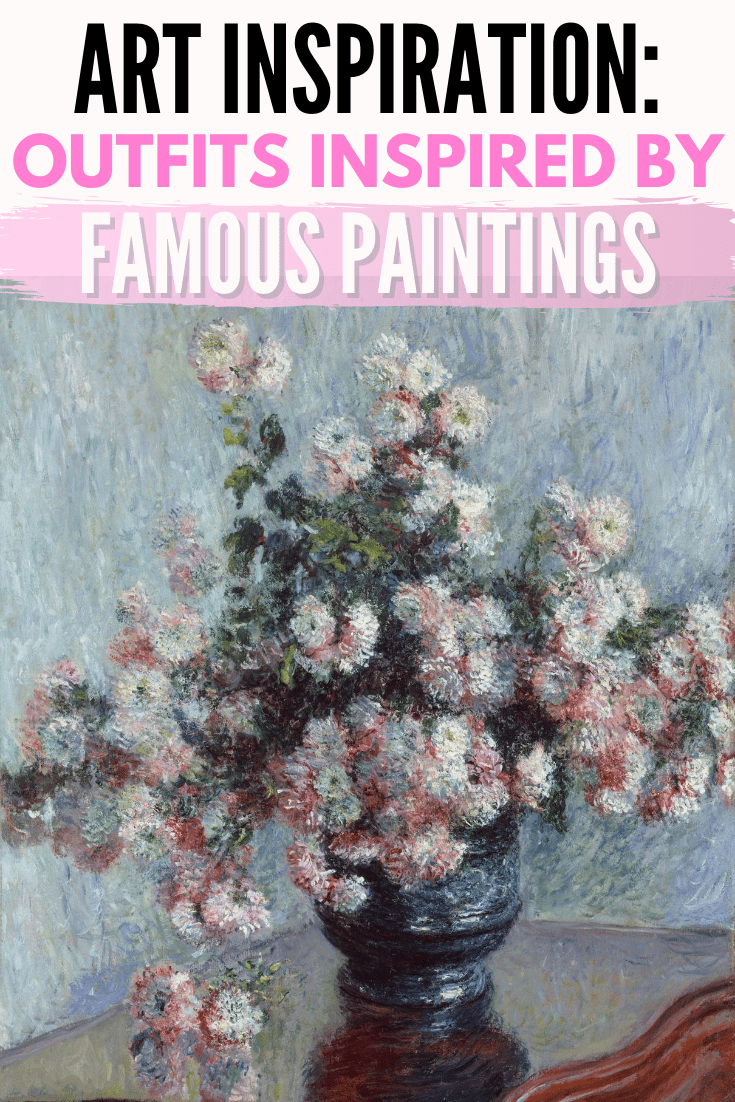 As the leaves begin to change colors, it's hard to deny that the season itself looks like a painting come to life.
Art is more than merely aesthetically pleasing decoration. Art is full of masterful strokes of creative genius. Beyond the physical canvas lies a meaningful narrative about the piece itself and the artist behind it.
How can one not draw parallels between art and fashion? The same goes for you! What you wear is an extension of your identity and life story.
Whether you're inspired by the beauty of the Renaissance or by abstract convention-breaking design, the way you dress directly reflects who you are as a human.
Below, we have detailed several fall outfits that are inspired by the color schemes and moods of some of the most famous artists, paintings, and prints of all time.
Starry Night by Vincent Van Gogh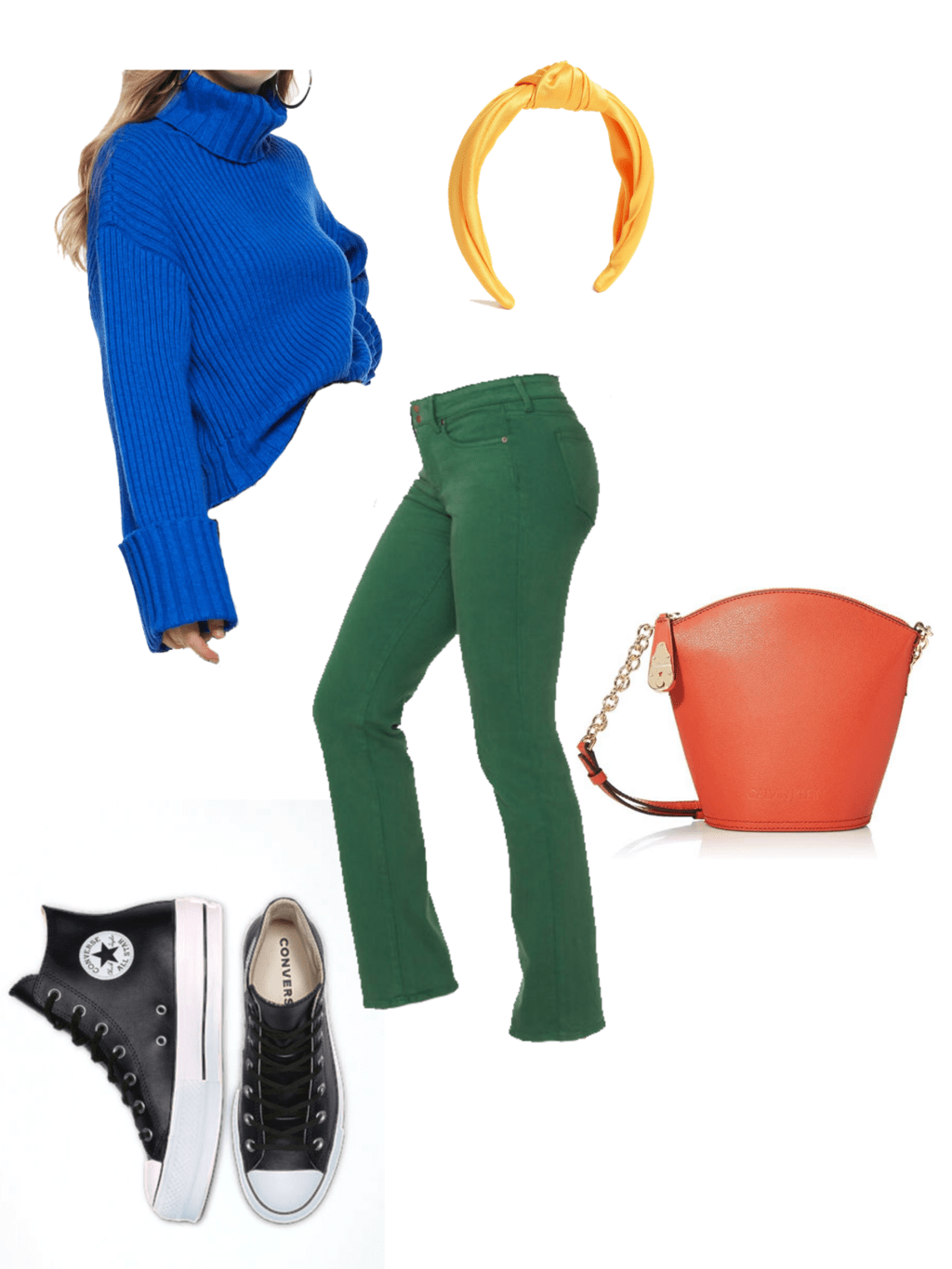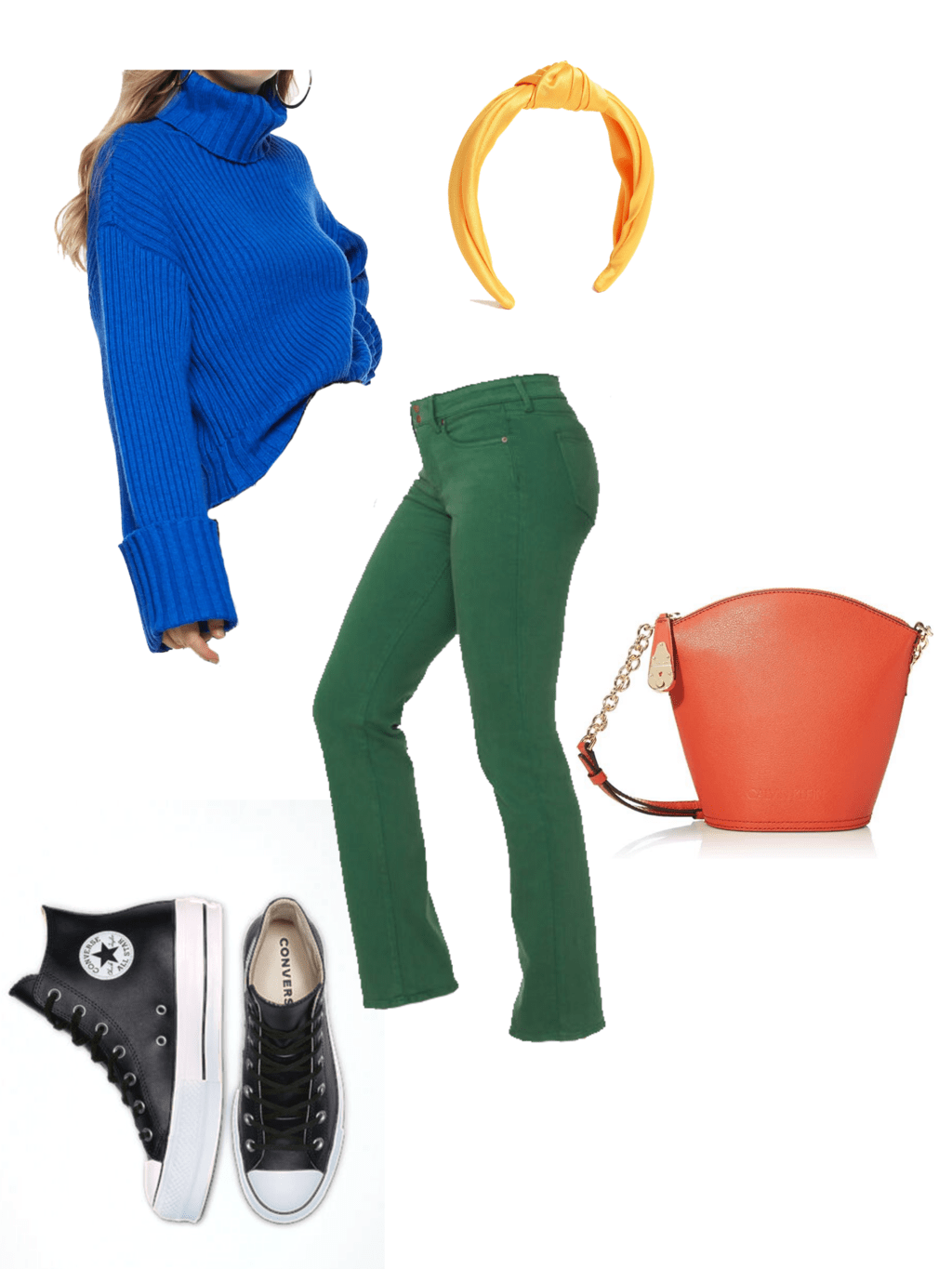 Products: Sweater, Jeans, Headband, Bag, Shoes
Van Gogh uses lots of primary colors, including in Starry Night which mostly consists of blues and yellows. This outfit showcases those hues as well as green and orange.
The big ribs in the sweater are reminiscent of the the blue brushstrokes in Starry Night. We opted for a yellow headband, which is a color pulled from the painting as well.
The orange purse and yellow headband balance the mood of the blue sweater and green pants, creating a truly unique ensemble.
The Creation of Adam by Michelangelo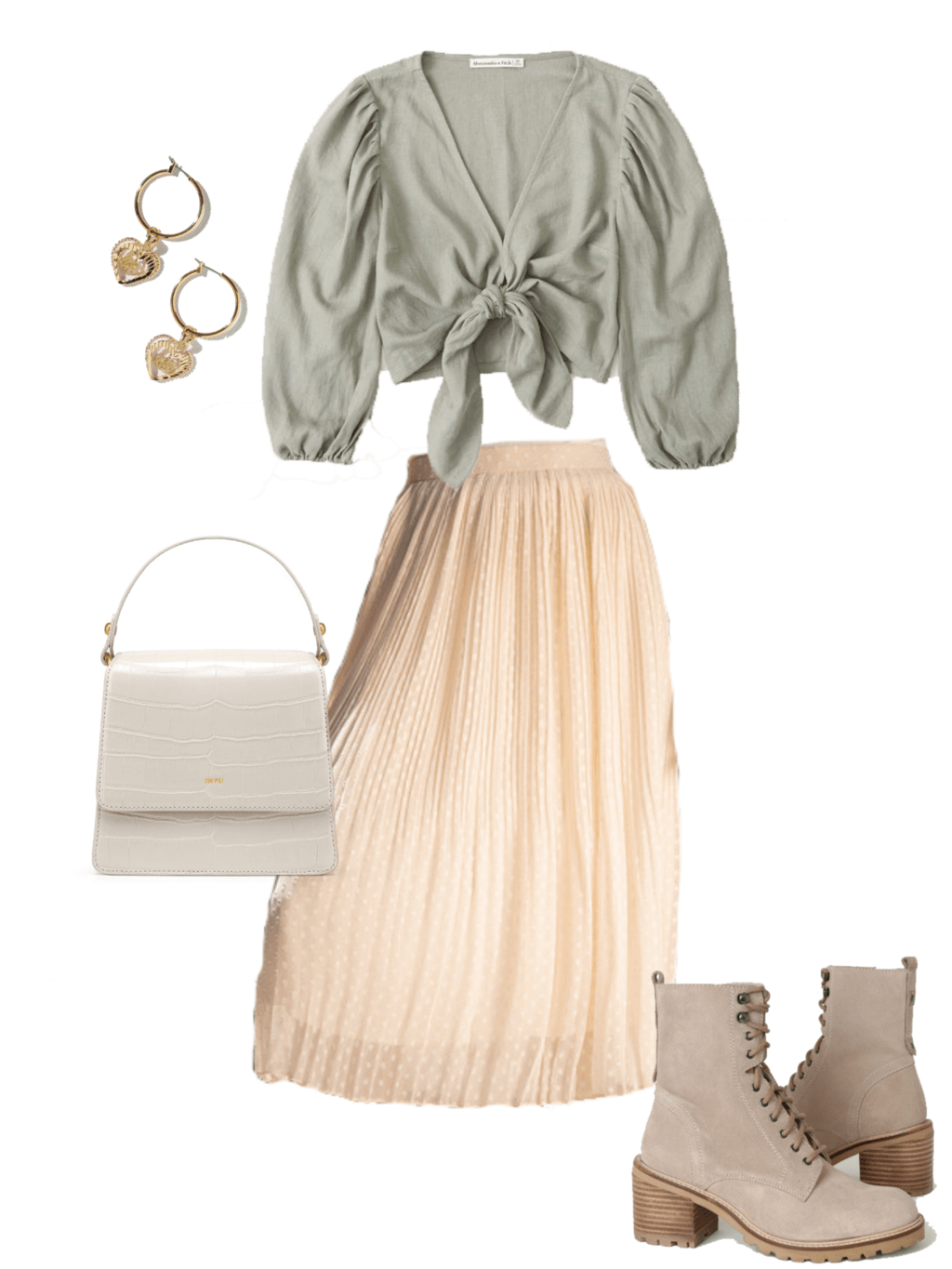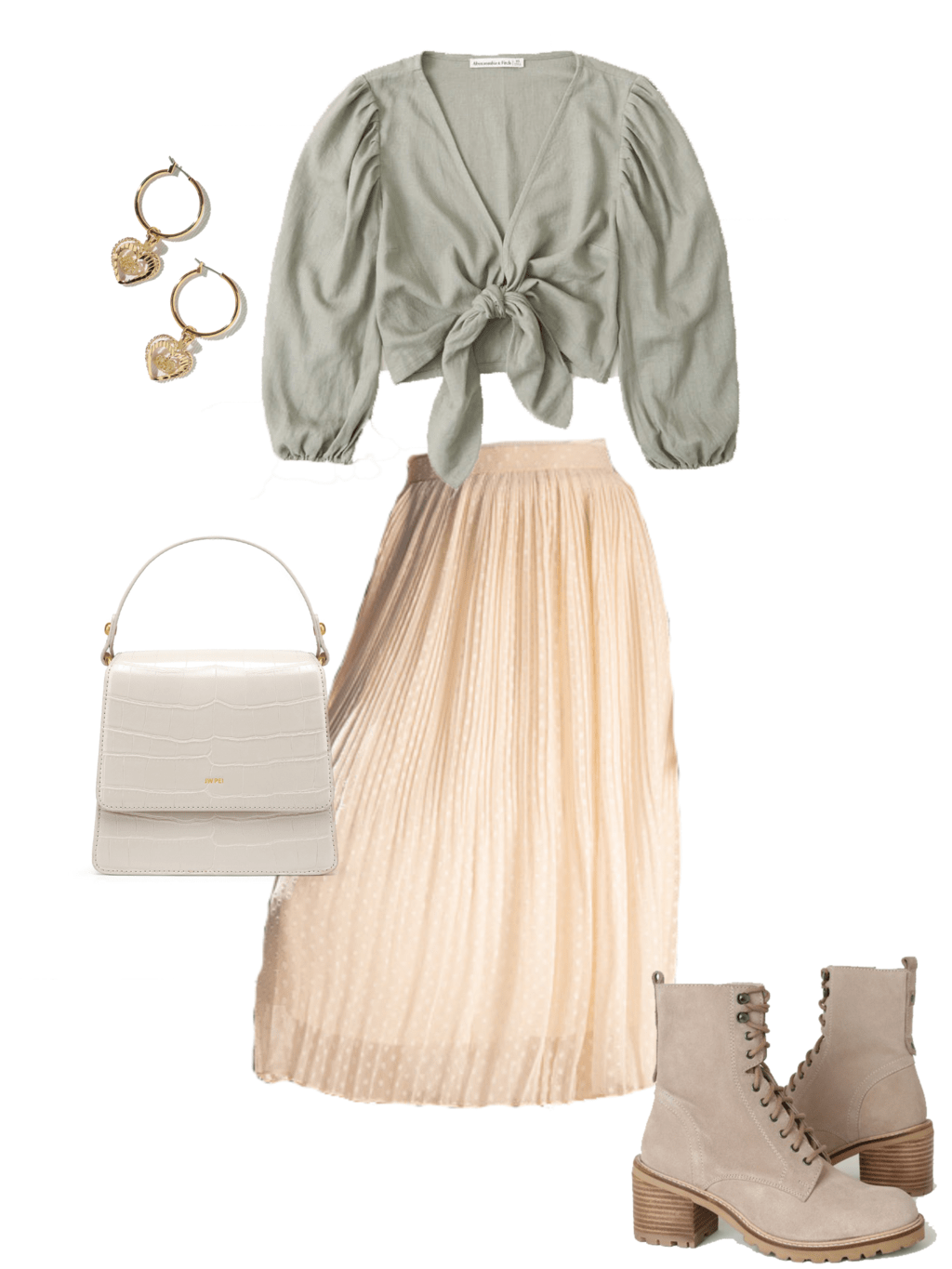 Products: Top, Skirt, Earrings, Bag, Shoes
This outfit is inspired by one of the most popular Renaissance artists, Michelangelo.
Made up of neutral colors and intricate details, this outfit reflects the soft and romantic vibe of The Creation of Adam. The muted colors make for a super dreamy outfit for the fall.
A longer skirt will allow you to wear tights underneath for extra warmth, which is potentially needed as the temperatures start to get cooler.
Simple, gold jewelry is also a must.
Rome Pays Off by Jean-Michel Basquiat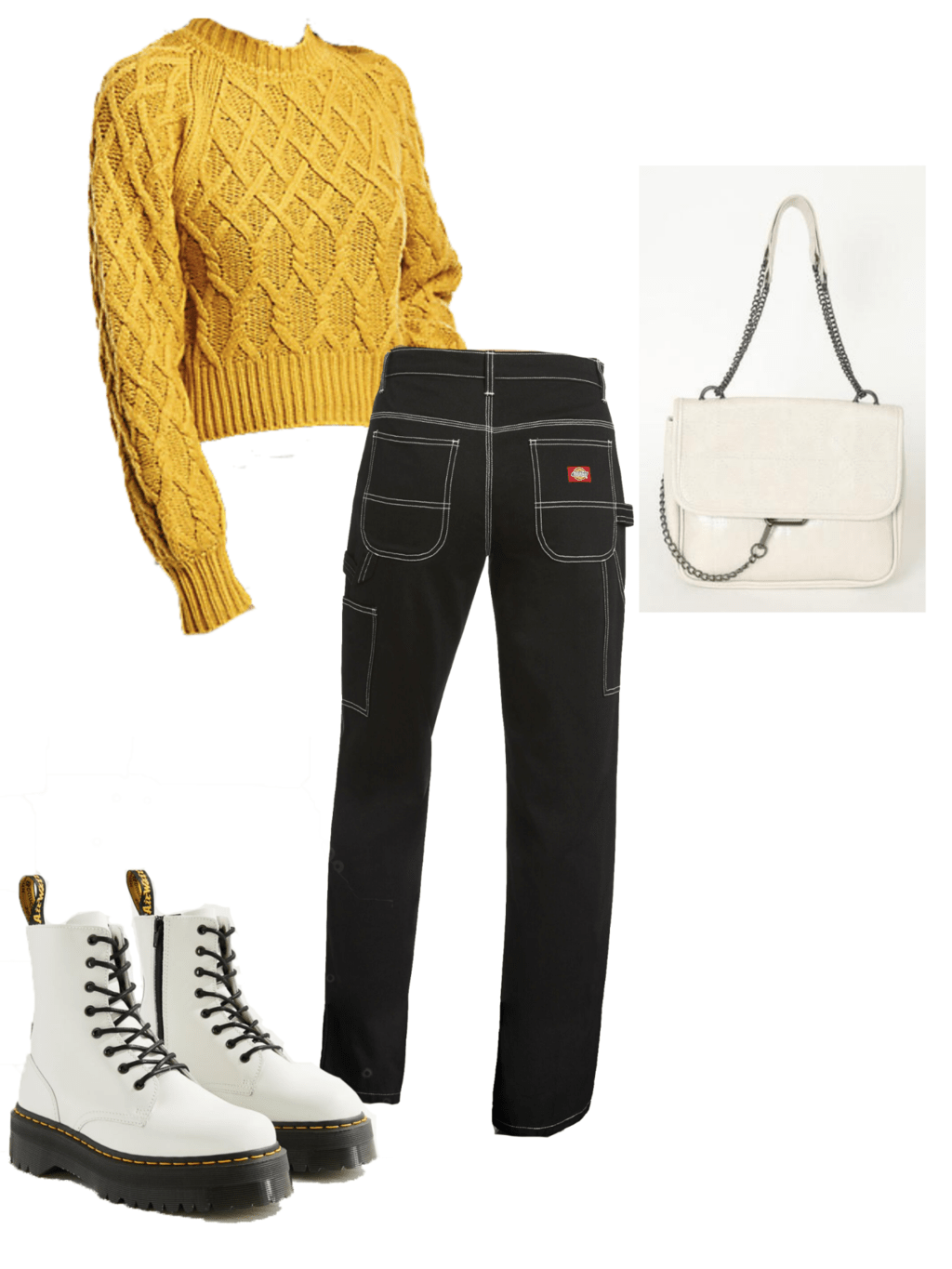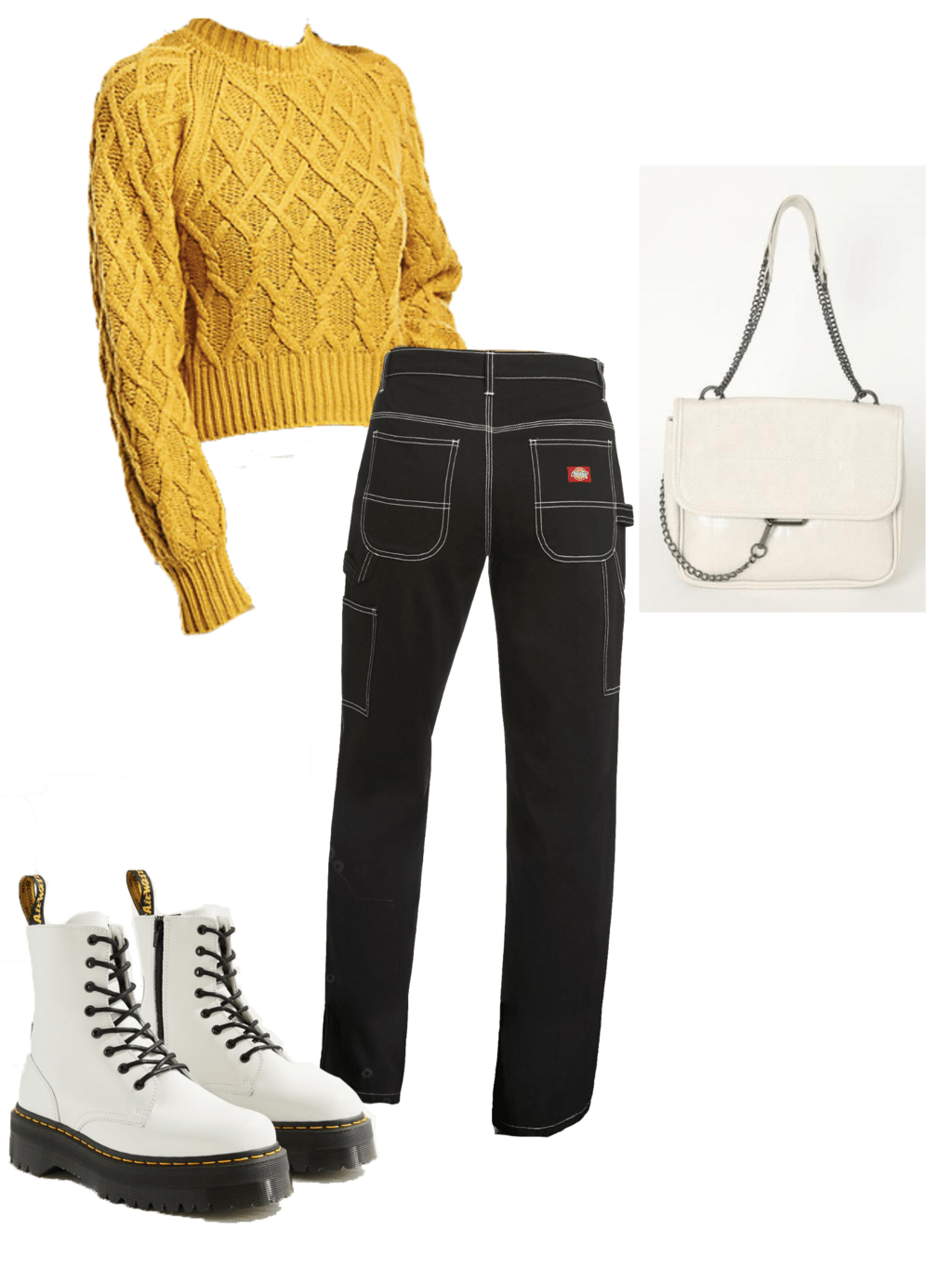 Products: Sweater, Bottoms, Shoes, Bag
Jean-Michel Basquiat is a Puerto Rican and Haitian artist whose neo-expressionist street artwork and paintings make statements about race, poverty, and segregation.
If you're interested in pulling inspiration from his artwork into an outfit, the colors are easy to plan a look around.
Pair a bright mustard sweater with black straight-leg jeans. White combat boots pull in elements of his style as well.
Mona Lisa by Leonardo da Vinci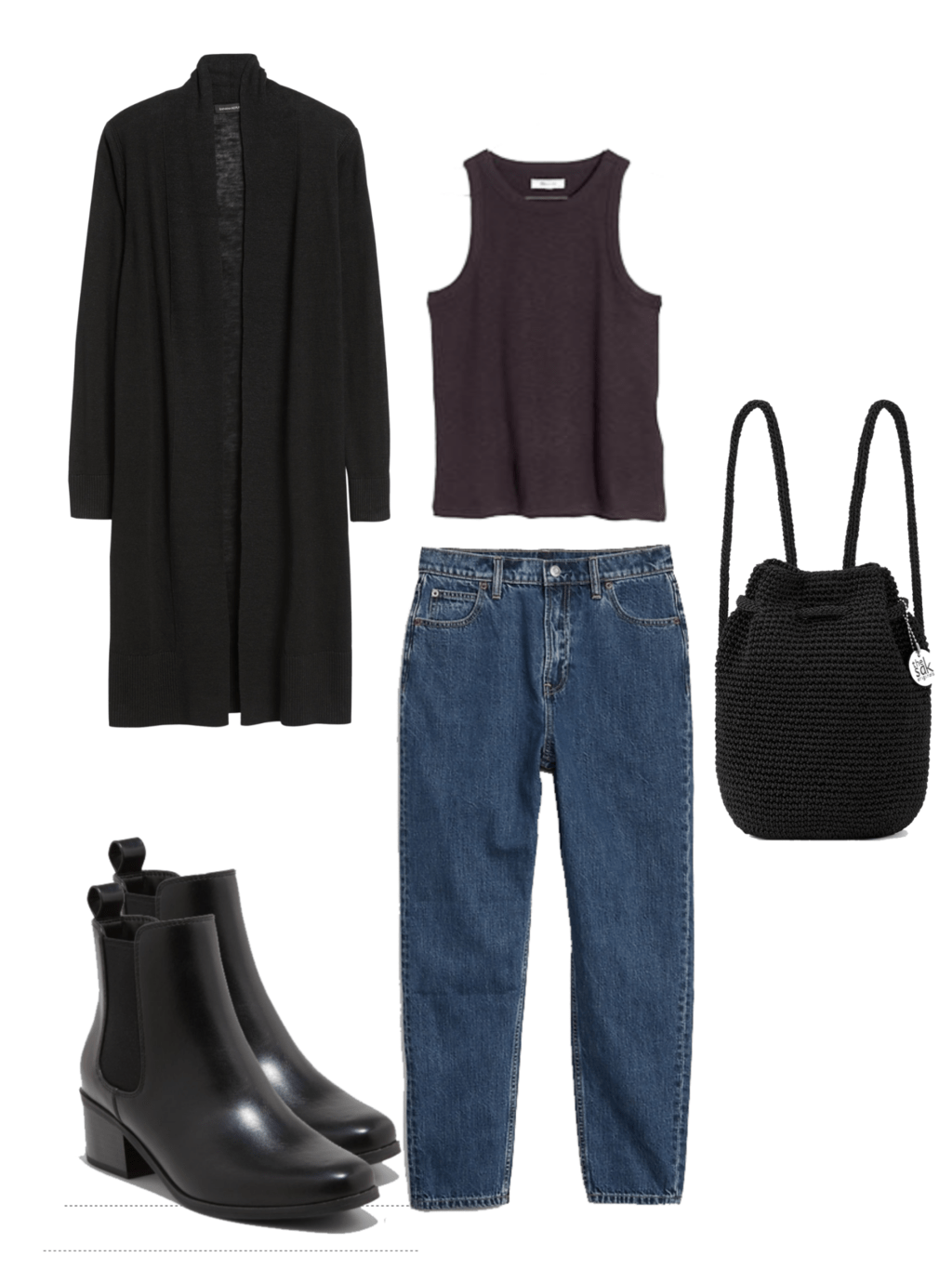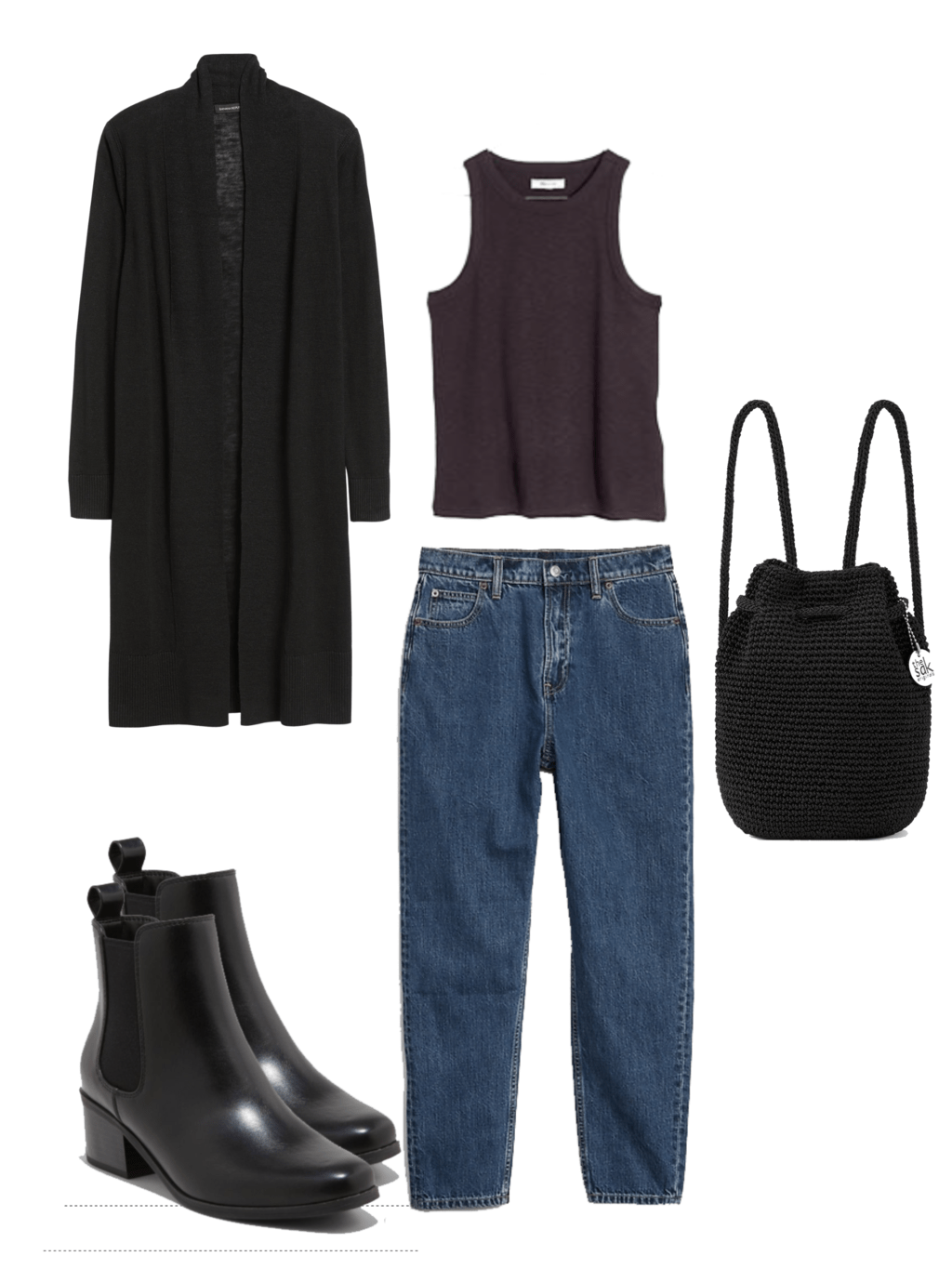 Products: Top, Bottoms, Cardigan, Shoes, Bag
Just like the Mona Lisa, this outfit is a classic.
The Mona Lisa is very reserved and mysterious and you'll be able to pull off a similar energy with this outfit.
This overwhelmingly dark ensemble is perfect for especially crisp fall days.
Blue jeans paired with simple pieces will never go out of style and can easily transition into winter with a heavier coat. Here, we opted for a long, black cardigan.
For shoes, a pair of basic booties with a slight heel feels very European. A bucket backpack is ideal for carrying your necessities.
Marilyn Monroe by Andy Warhol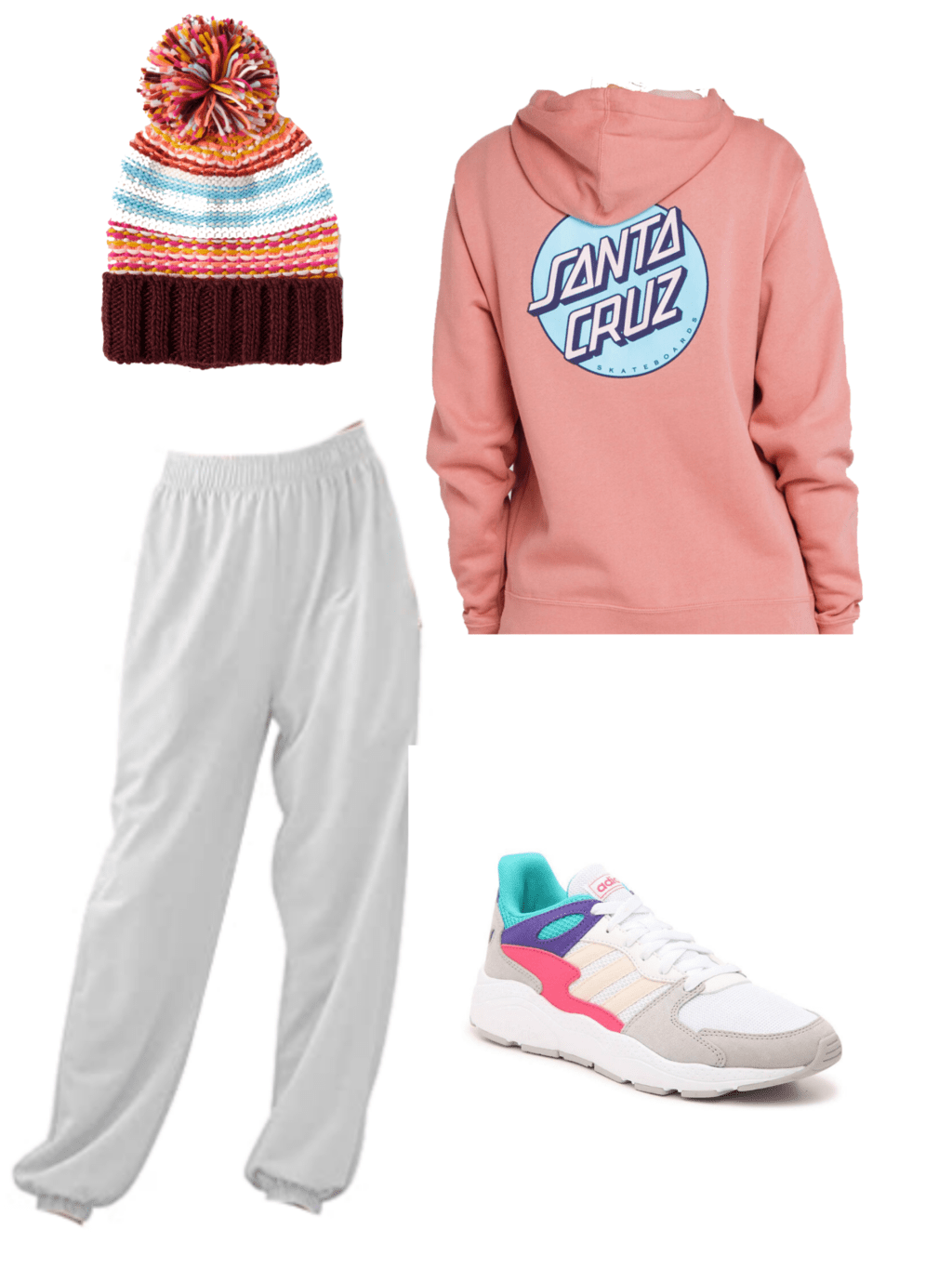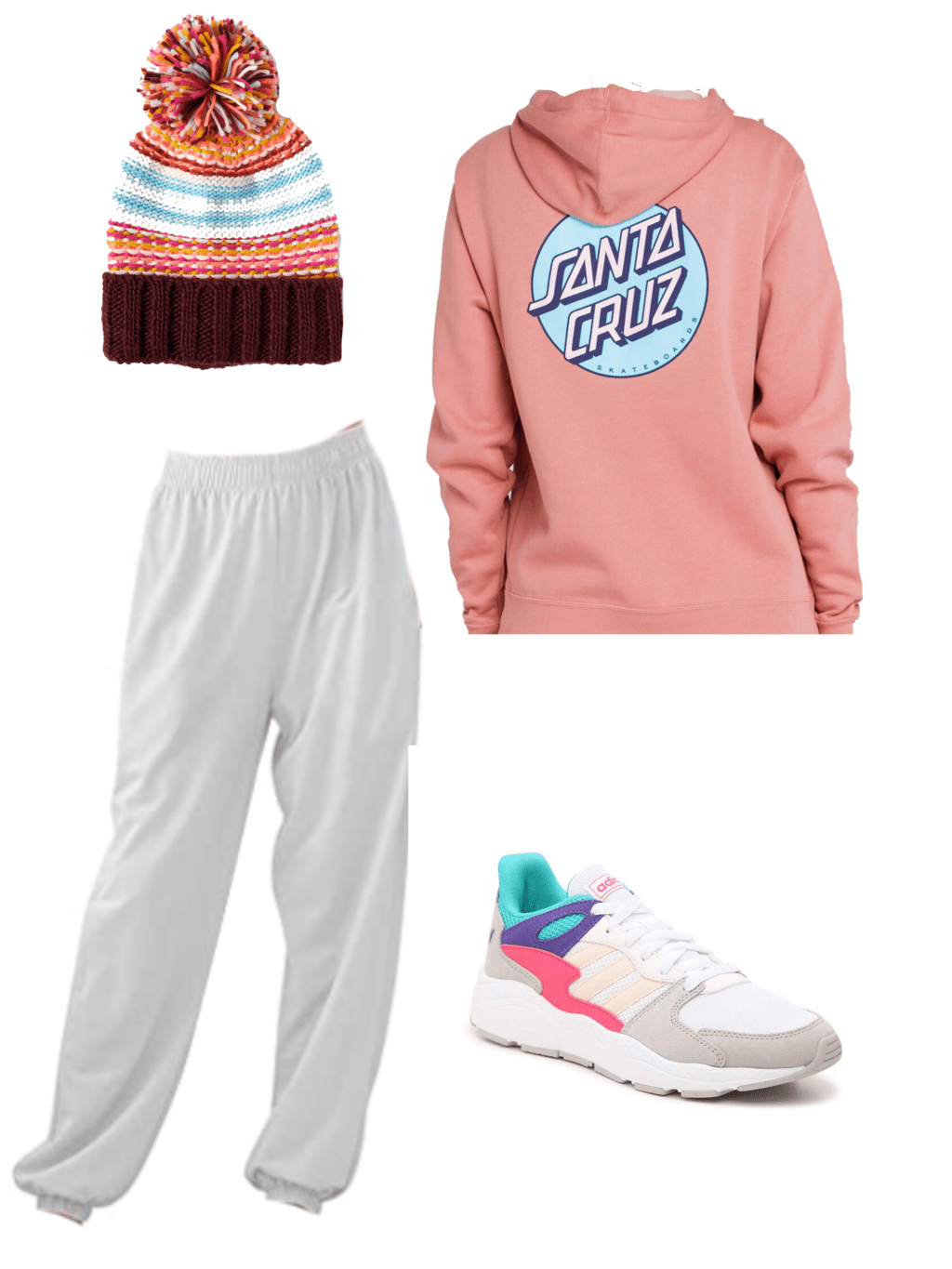 Products: Hoodie, Sweats, Beanie, Shoes
Bright color combinations are key if building an outfit around Andy Warhol's screen prints.
Being comfy in a hoodie and sweats is definitely the vibe for chilly fall days. This combination pulls in elements of brightness, like the beanie and the sneakers, and more muted neutrals, like the sweatpants.
Pairing bold against basic will make your bold components pop even more… just like pop art!
The Kitchen by Pablo Picasso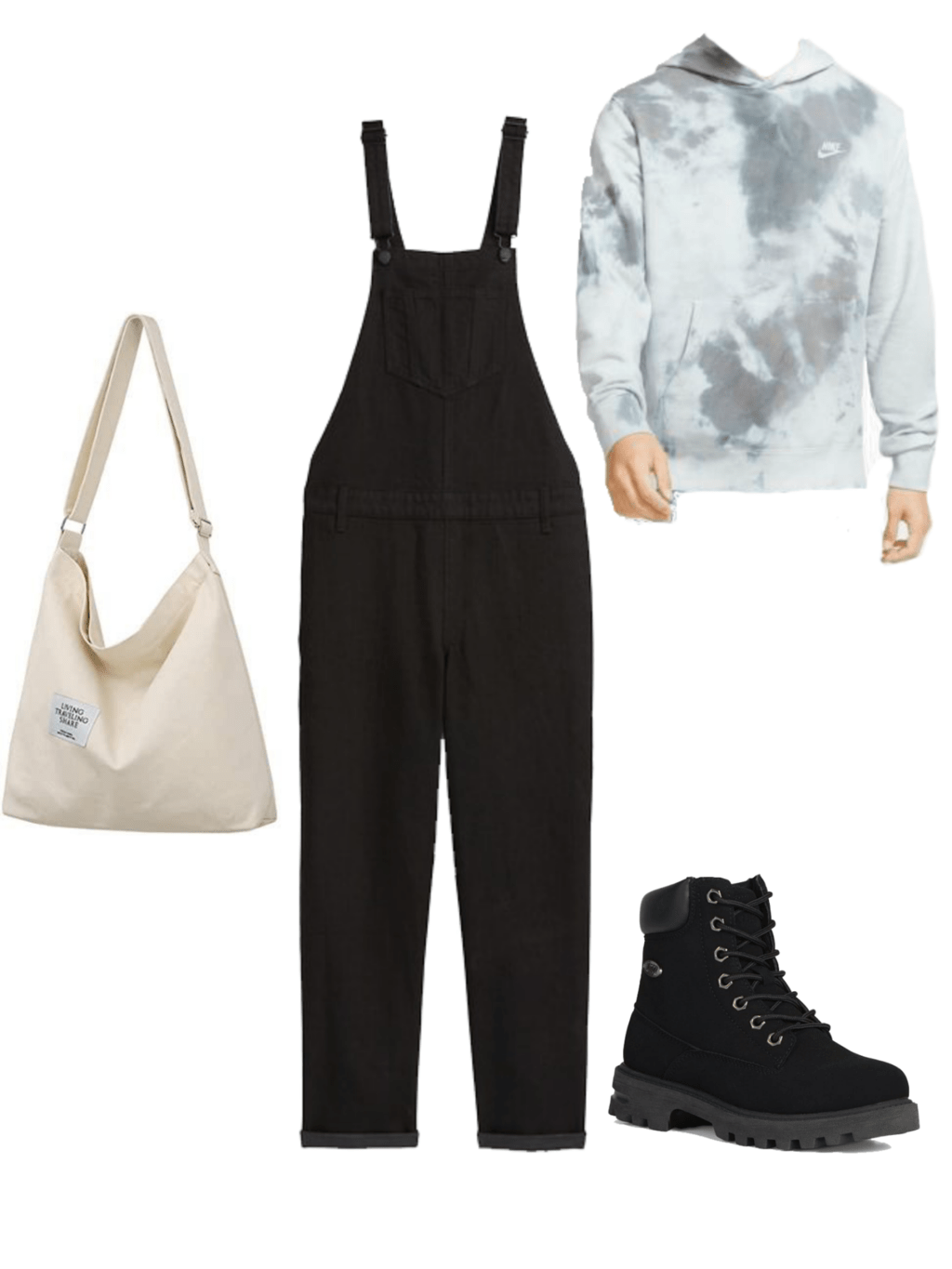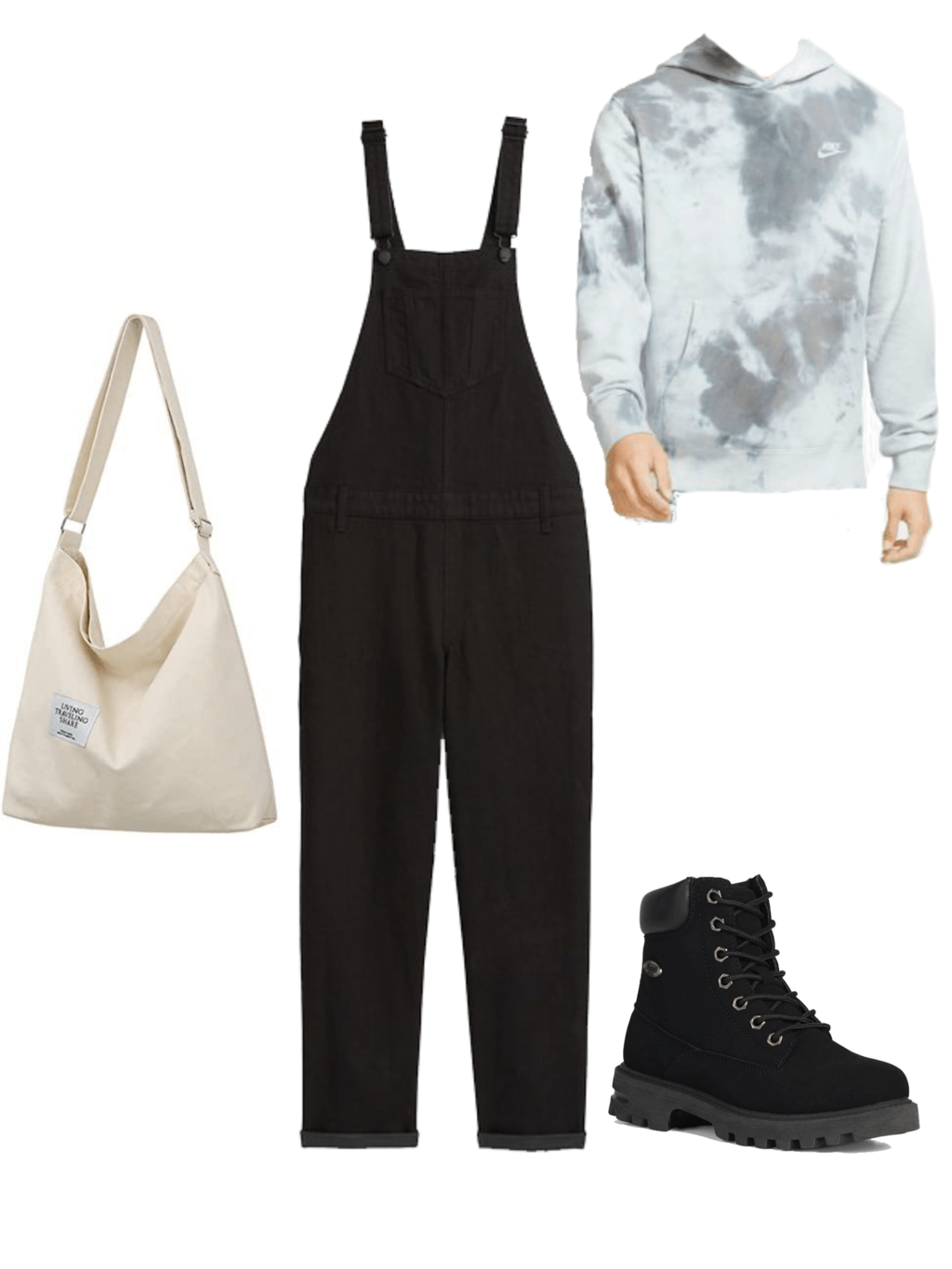 Products: Overalls, Hoodie, Shoes, Bag
Picasso is a jack of all trades in the art world. His designs are often complex and full of meaning.
Black overalls and boots are signature fall pieces, but also reminiscent of what an artist would wear in the studio.
Pair them with a tie dye hoodie that could absolutely be inspired by the seemingly random lines and doodles in The Kitchen.
Picasso is known for his wide range of styles across various periods, so experiment with this ensemble. Add some unexpected earrings or socks!
The Scream by Edvard Munch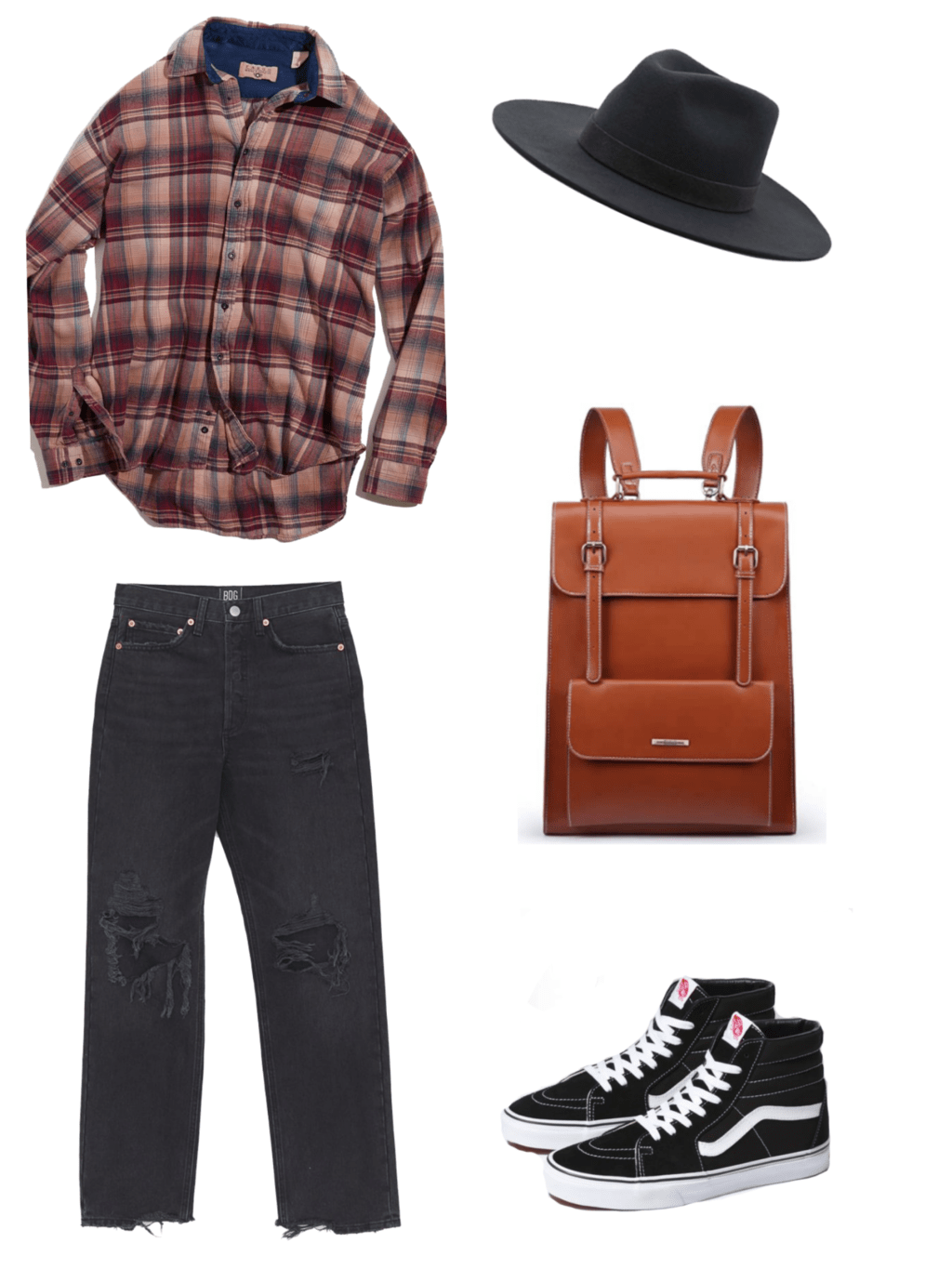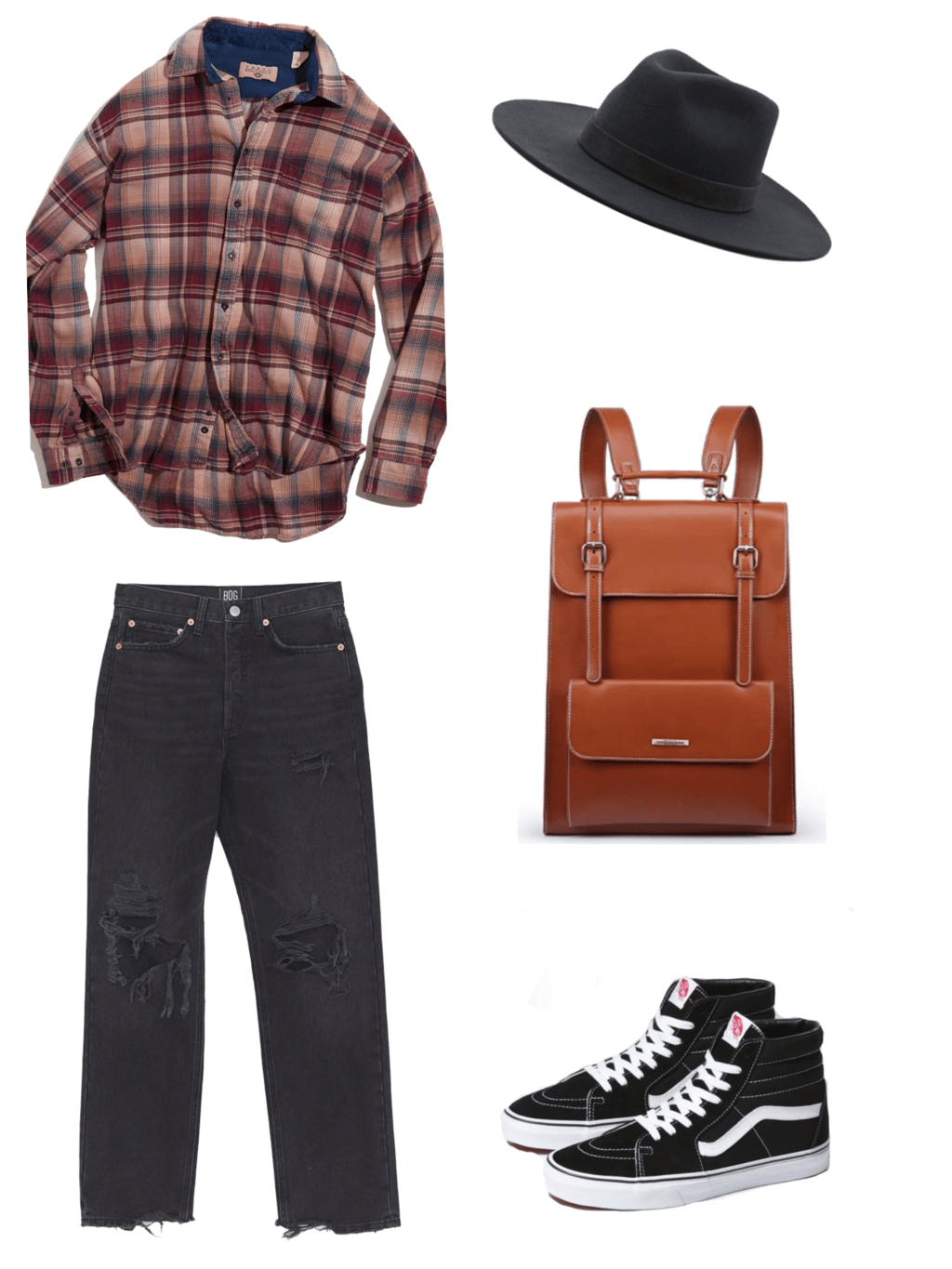 Products: Top, Bottom, Hat, Shoes, Bag
Last but not least, this painting and outfit might just be quintessential for fall.
The Scream is as iconic as are flannels are for fall. With Halloween creeping around the corner, this painting perfectly depicts the eerie mood for the season.
The oranges, browns and yellows swirling in this painting match true fall colors. Pick a flannel in these warm hues.
With cozy sneakers, black jeans, and a brown backpack to tote around your sketchbooks, this outfit will *scream* artist-in-training.
What do you think of these artwork inspired outfits?
Which painting are you going to dress up like this fall? Which style above is your favorite? We want to know in the comments below!