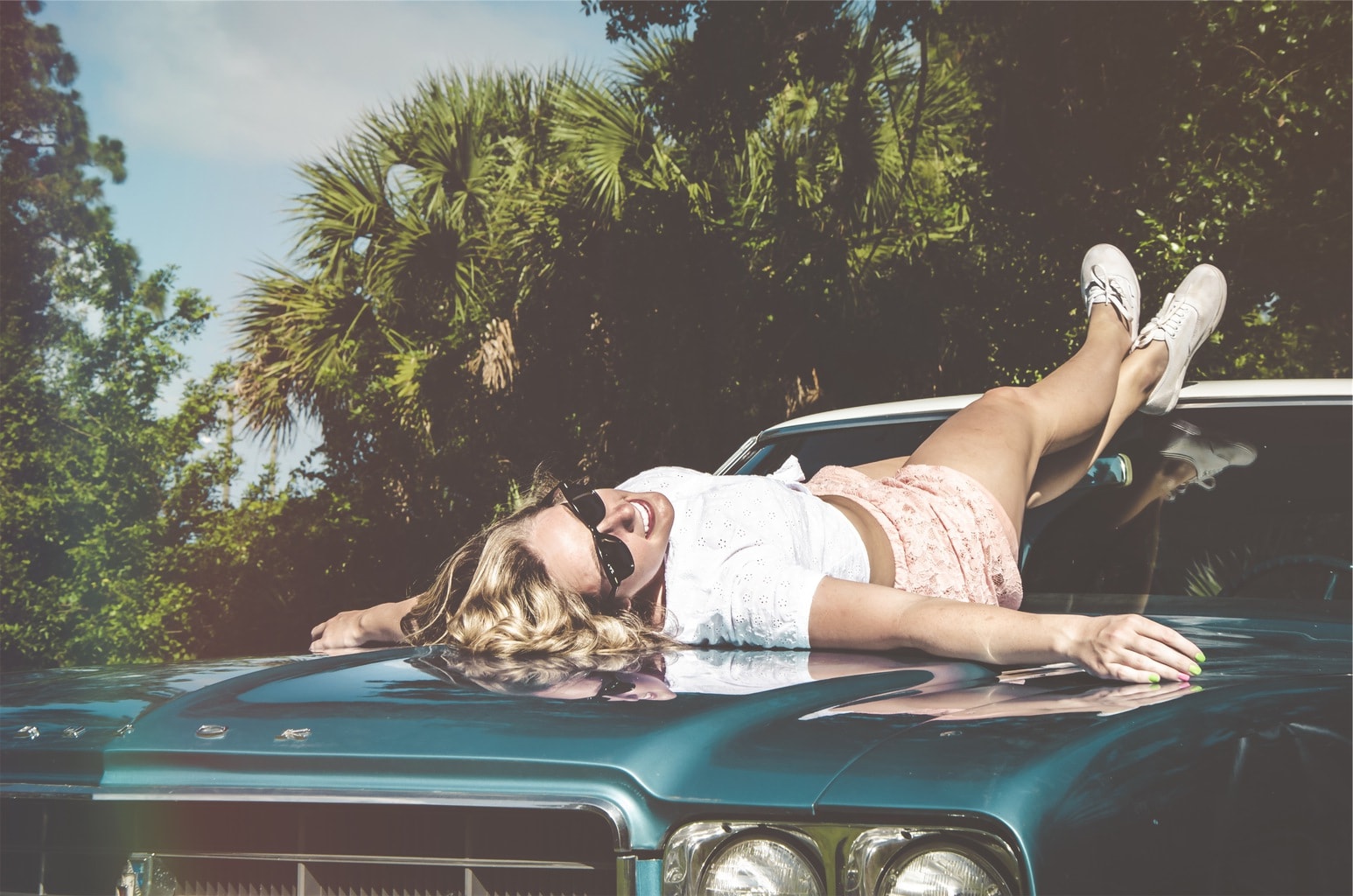 As Memorial Day approaches, so does the unofficial start of summer. It's getting to be time to pack up those cool springtime layers and embrace a new season, and I couldn't be more excited.
Although trends come and go, there are always a few summer styles that stay popular year after year. In particular, canvas sneakers, denim shorts, and maxi dresses represent summer fashion to me. They also present endless styling opportunities.
Here are six ways to style these summer fashion essentials:
Canvas Sneakers, Two Ways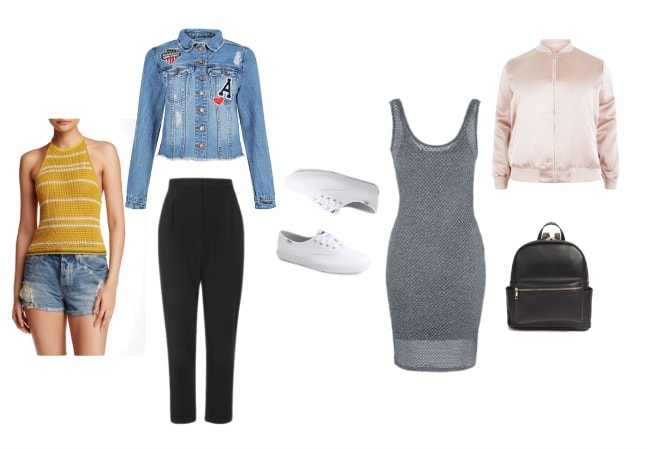 Outfit 1: Top, Pants, Denim Jacket, Sneakers | Outfit 2: Dress, Bomber Jacket, Sneakers, Backpack
The first item I chose to style is the canvas sneaker. Here, I chose a pair of iconic white Keds, as they're total classics. You cannot go wrong with a fresh pair of these in your closet, especially for summer.
The first look is ultra-casual and incorporates color in the form of this bright, summery top. I also included a denim jacket for those chilly evenings.
The second look, however, is a little bit dressier and a lot more streamlined. With its bomber jacket and body-con dress, it takes inspiration from the athlesiure trend that's popular right now. I also included a cute mini backpack to hold all of your essentials!
Denim Shorts, Two Ways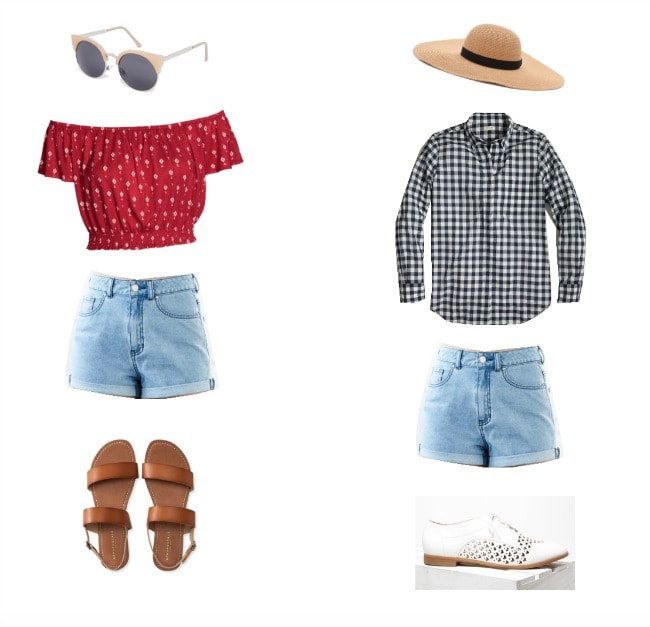 Outfit 1: Top, Shorts, Sandals, Sunglasses | Outfit 2: Shirt, Shorts, Shoes, Hat
Denim shorts are the first thing that comes to mind when I think summer fashion and I bet I'm not alone there! These cute shorts feature a high waist and a cool light wash, which makes them a perfect base for these casual looks.
The first outfit is perfect for a backyard barbecue on Memorial Day. It features an off-the-shoulder top, which is a trendy style for summer 2016, plus some super-comfy sandals. Finally, a cool pair of sunglasses will protect your eyes from the sun while adding major style.
The second outfit is a little more menswear-inspired. Gingham is always a popular print for the summer and this shirt is great for those in-between days where the temperature fluctuates a lot throughout the day. The oxfords help contribute to the borrowed-from-the-boys vibe but the cutouts add a summery touch. Finally, a wide-brimmed hat is another summer essential that completes the look.
Maxi Dress, Two Ways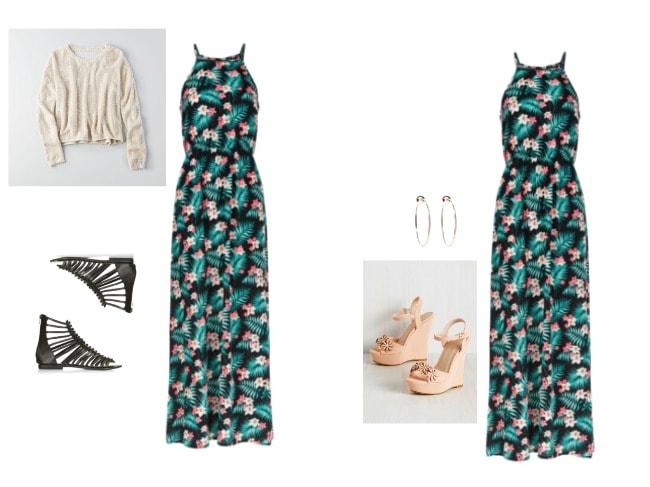 Outfit 1: Dress, Sweater, Shoes | Outfit 2: Dress, Heels, Earrings
I chose to style a maxi dress for the final two outfits. Maxi dresses were a huge trend a couple of years ago and they've become wardrobe staples in the summers since. I adore them for their breezy style and comfort.
The first outfit I styled involves layering, since that is the best way to get versatility out of a dress. Here, I layered a lightweight white sweater over the dress and styled it up with gladiator sandals.
For the second look, I let the dress shine on its own. I paired it with blush colored wedges, which complement the flowers in the dress. Simple hoop earrings complete the summery look.
What do you think?
What pieces do you think are essential for your summer wardrobe? What are some of your favorite trends this season? Do you have a go-to summer look? Let me know below!