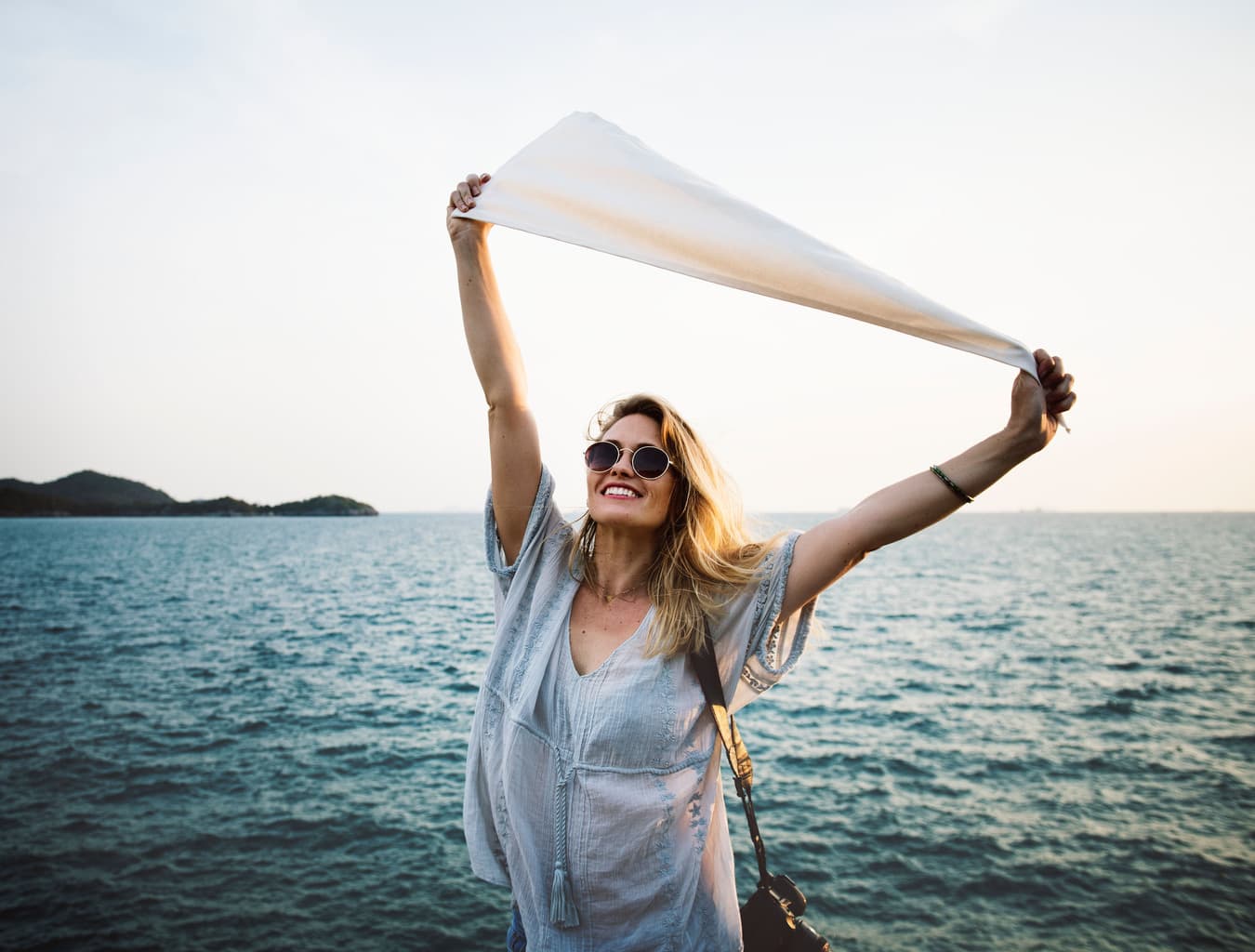 If you're like us, you often get analysis paralysis when deciding what to wear. Too many options — help!
Whenever you're overwhelmed with fashion choices or just too busy to overthink your clothes, basing your outfit around your mood — or, alternatively, dressing to counteract a bad mood — is a great strategy to try.
No matter how you're feeling or what your day may bring, there's an outfit for it! Here are four outfits to perfectly match however you're feeling:
What to wear if you're feeling flirty…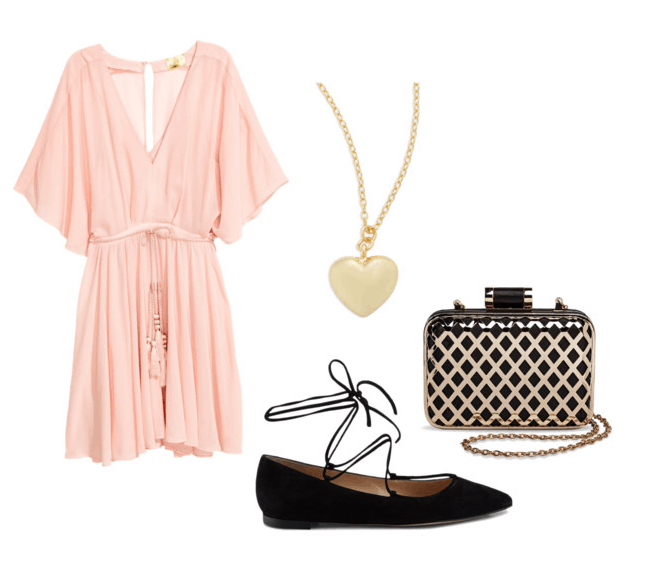 Products: Dress – H&M, Shoes – Nordstrom, Necklace – Forever 21, Purse – Target
For those days where you're feeling flirty, light, pastel colors are perfect. Rose pink is trending hard right now, and looks great on this grecian-inspired mini dress. Add lace-up flats and gold accessories and you're sure to turn heads.
What to wear if you're feeling cheerful…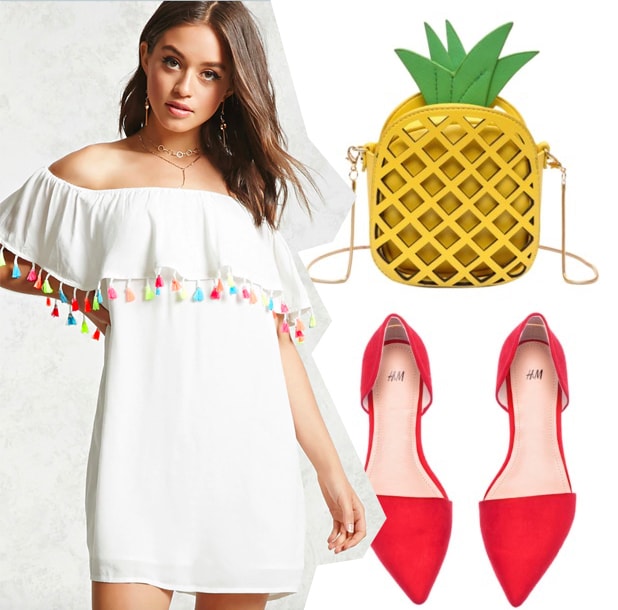 Products: Dress – Forever 21, Shoes – H&M, Purse – Zaful
It can be hard to be stay happy every day, especially during finals season, but when you do feel cheerful, a fun dress is the way to go!
Off-the-shoulder dresses are playful and the added pop of color on this tasseled one keeps the look exciting. Pair this dress with bright flats and a quirky purse for a look that will keep you smiling all day.
What to wear if you're feeling stressed…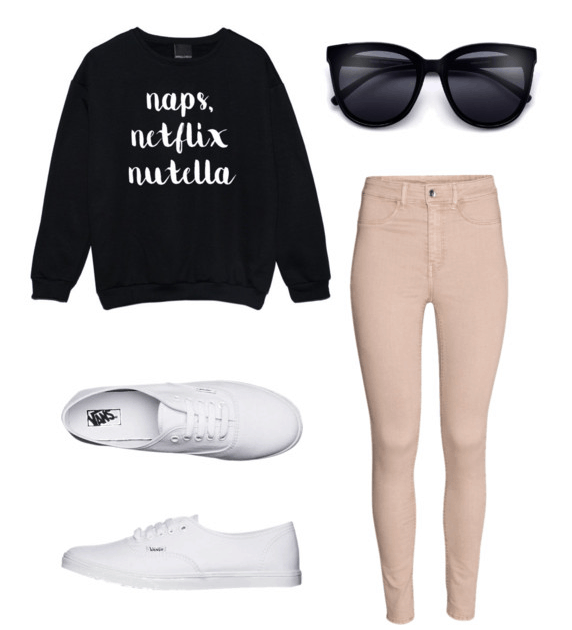 Products: Sweater – Etsy, Pants – H&M, Sneakers – Vans, Sunglasses – Sunglass Spot
I mean, stress is practically the default state for all college women. But if this is the case for you, don't fret!
Instead of lounging in your pajamas all day, wear a graphic sweater with a light colored pair of pants — this way, you'll be cute yet still super comfy. Keep the look simple with trendy white sneakers and sunnies. You'll look adorable, yet laid-back.
What to wear if you're feeling daring…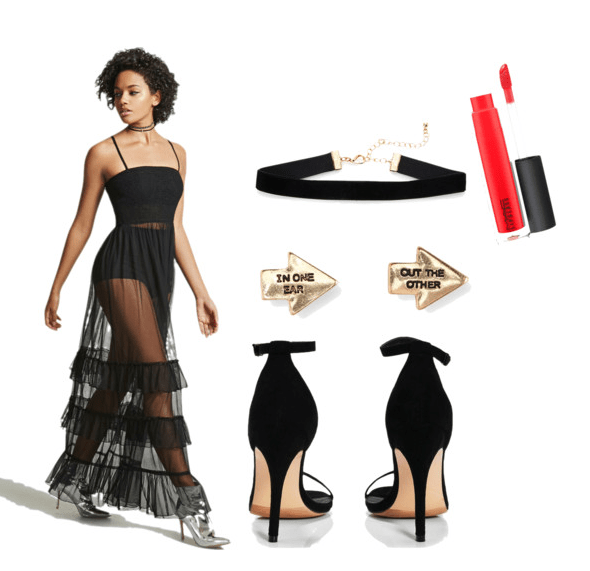 Products: Maxi Dress – Forever 21, Heels – Boohoo, Earrings – Aeropostale, Choker – Aldo, Lip Color – MAC
It can be fun to dress up every now and then again, and those nights where you're feeling bold can be the most memorable. With a daring mindset, you'll give off "Girl Boss" vibes and show everyone you're serious about your look.
For an amazing night out, pair a statement dress with simple heels and accessories that stand out, in a bold way.
What do you think? Would you wear these outfits? Let me know in the comments!