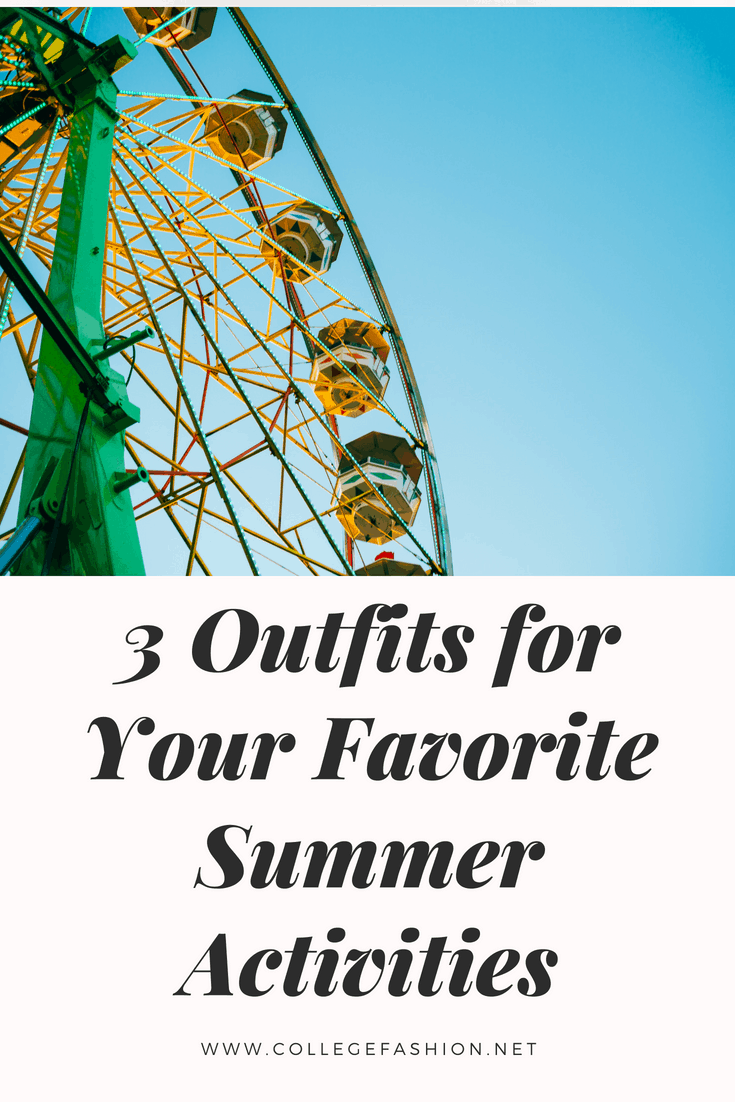 The hot weather is here and that means we can finally do all those fun summer activities we've been waiting for. Of course, while we're having our fun in the sun, we have to dress the part. Here are some cute outfit ideas for summer, revolving around your favorite summer activities.
1. Road-Trips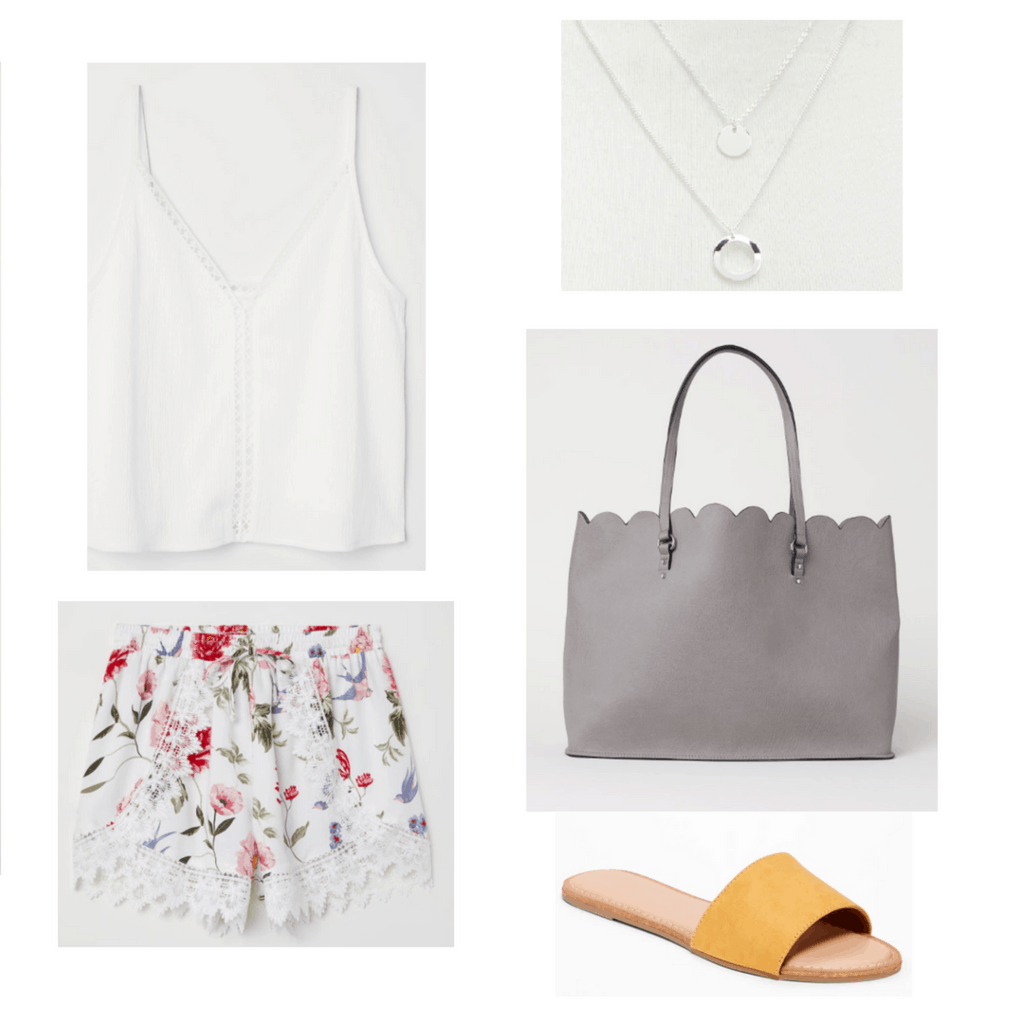 Products: Top – H&M, Bottoms – H&M, Jewelry – Forever 21, Bag – H&M, Shoes – Old Navy
Plane tickets in the summer can get pretty expensive and when a two-hour plane ride costs more than $500, it's officially no longer worth the money. This is where road-triping comes in — not only is it a quintessential summer activity, it's a lot cheaper than plane rides in many cases.
Go with your friends or have a trip with your family for the weekend! Traveling by car allows you to hit up more sights than you would otherwise, and it gives you flexibility to really plan your journey the way you want.
This outfit is perfect for wearing both in the car and out of the car when you pull over for spontaneous photo ops. The flowy shorts and top are comfortable to be in when you're in a car for more than an hour, and they're super cute as well.
As for bags, bringing along a bigger bag for your road-trip essentials is a must! Lastly for shoes, choose something you can slip on and off in the car with ease, like these simple sandals.
2. Museum Trip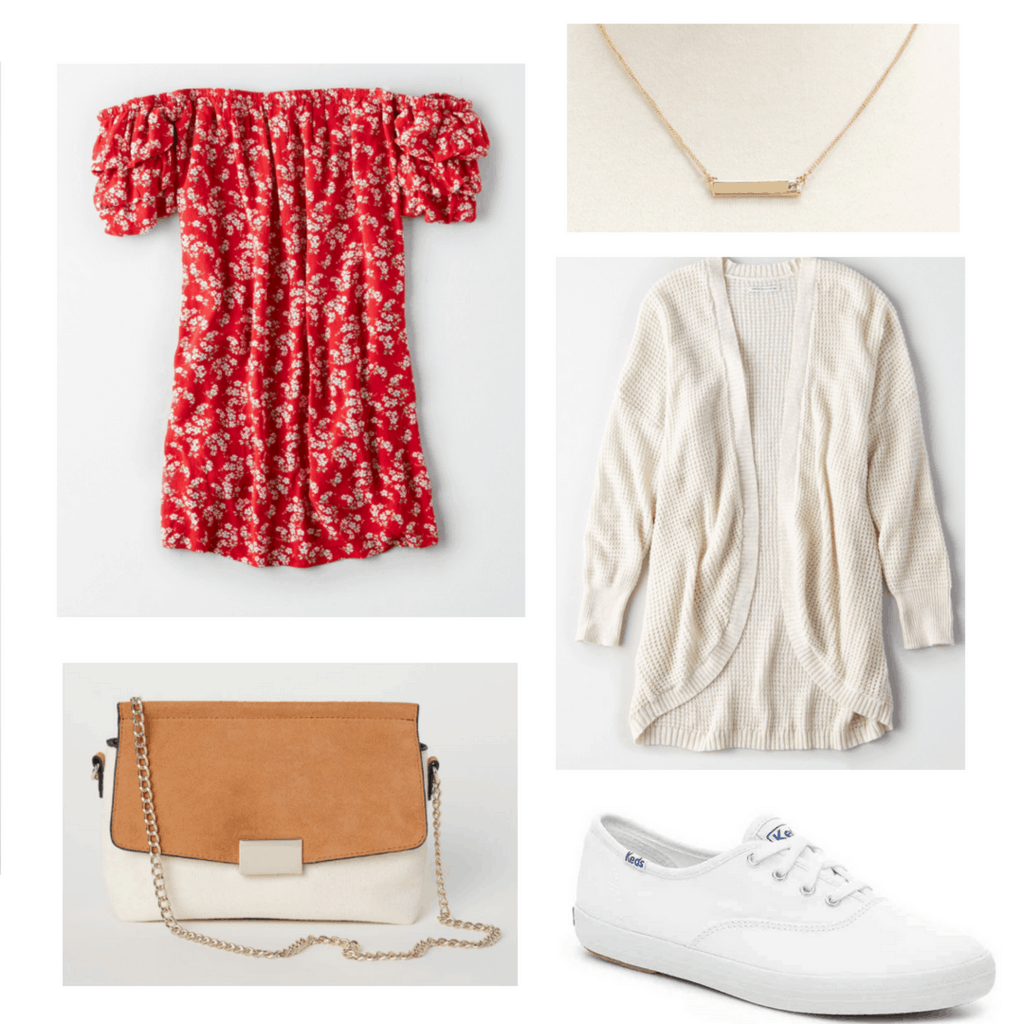 Product: Dress – American Eagle, Bag – H&M, Jewelry – Forever 21, Cardigan – American Eagle, Shoes – DSW
Being a college student has its perks. Among them is free admission to many museums!
Planning a day to explore a science museum or an art exhibition is a fun yet educational way to pass a hot afternoon. (They always have the AC blasting, which makes a museum perfect for a sweltering day.)
To start off, a breezy off-the-shoulder dress will keep you cool in the hot weather. However, make sure to bring along a lightweight cardigan, because although it's scorching outside, the museums can be freezing inside!
Since you will be walking for at least an hour, slipping on some sneakers will have your feet thanking you at the end of the day! Instead of bringing a handbag, choosing a cross-body bag to keep you hands free when you're walking around!
3. Water Parks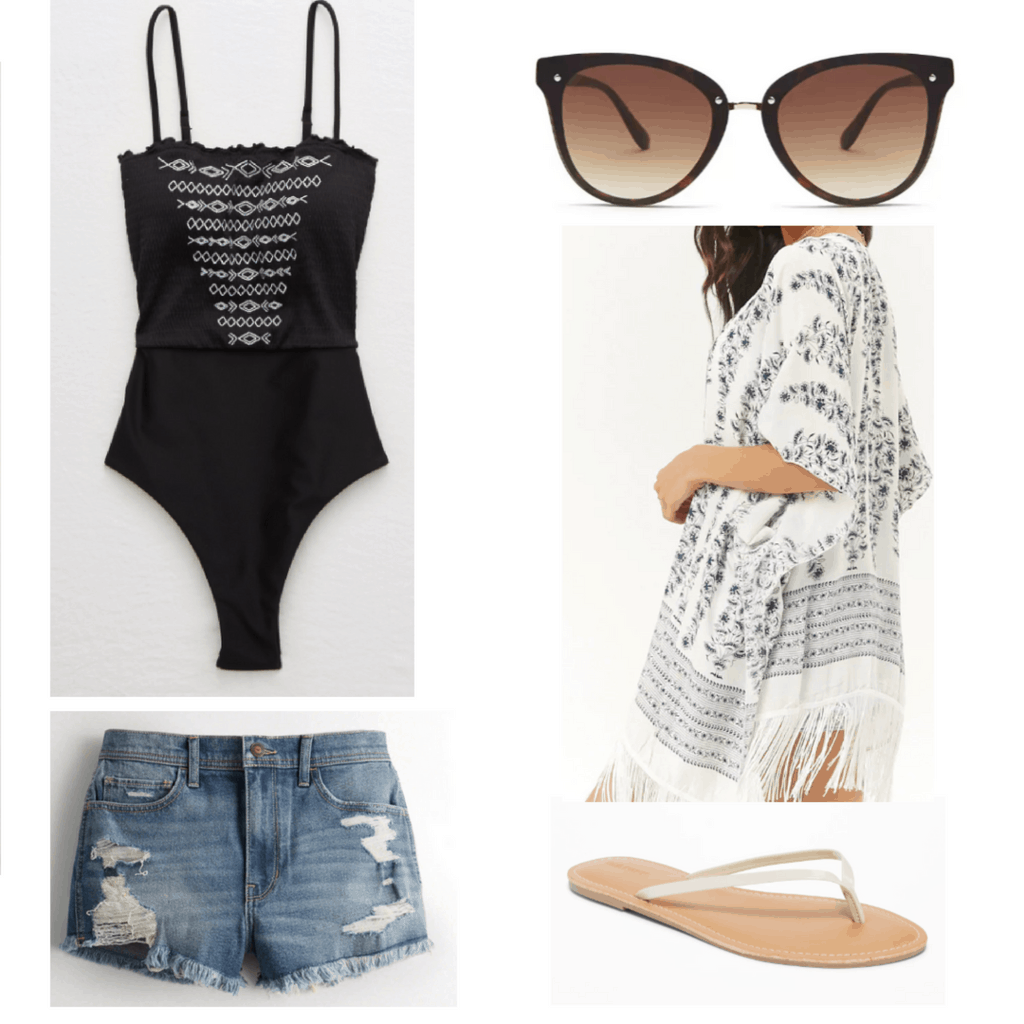 Products: Swimsuit – Aerie, Shorts – Hollister, Sunglasses – Forever 21, Outerwear – Forever 21, Shoes – Old Navy
You want to leave the house to be active and not stay on the couch like a bum but it's 100 plus degrees outside… so the only logical solution to this is to go to a water park!
Water parks are great summer activities: You're out of the house, you're moving around, and you get to cool down in gallons of water. Plus, visiting a water park is a super fun and unexpected activity to do with friends.
This beautiful black embroidered one-piece can work as a top when you pair it with some ripped denim shorts! When you're not in the water or if you're about to get sunburned, the light kimono is a great swimsuit cover-up without hiding your swimsuit.
Throw on some sunglasses for some shade along with a pair of flip-flops and you're ready for the water park.
What do you think?
What are you doing this summer break? What is your go to summer activity? How to do you beat the heat? Let us know in the comments below!