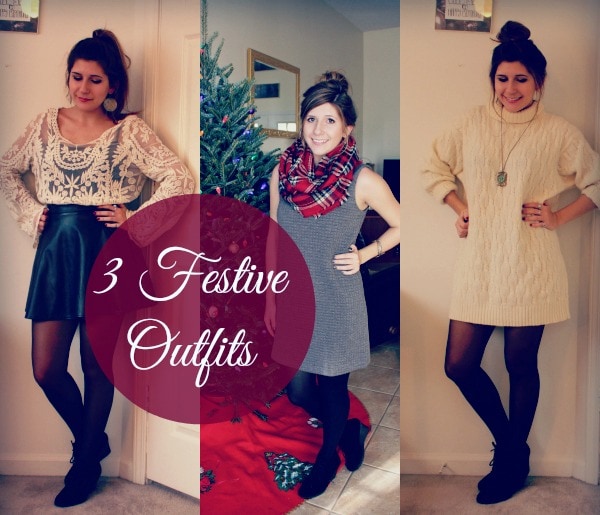 Finals are over and there is a light at the end of the tunnel: the Christmas tree lights. I love hot chocolate, decorations and Christmas carols ("Carol of the Bells" and Michael Bublé's "Jingle Bells" are my jam). The outfits below would be perfect for holiday gatherings, but can also be worn all winter long. You know, when you're not wearing your Christmas sweater.
1. The Snow Queen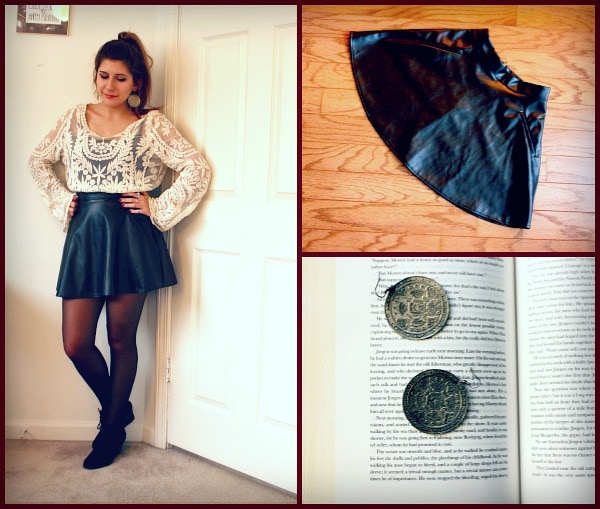 If the Evil Queen and Snow White designed an outfit together, this would be it.
This outfit is inspired by Sara's article on Lousie Bourgeois' "Maman." She describes her outfits as subtle yet glam and edgy yet feminine, using elements like brooding florals and killer accessories. She also writes about the influence of Louise Bourgeois, if you're like me and know zero art history.
My version of Sara's style features a pleather circle skirt, which adds an edgy yet elegant touch. To soften the edgy black skirt, I wore an off-white crochet top, complete with flowing bell sleeves. To add a vintage touch, I accessorized with dramatic medallion earrings and silver rings. To top everything off, I pulled my hair into a messy high ponytail.
2. Pretty as a Present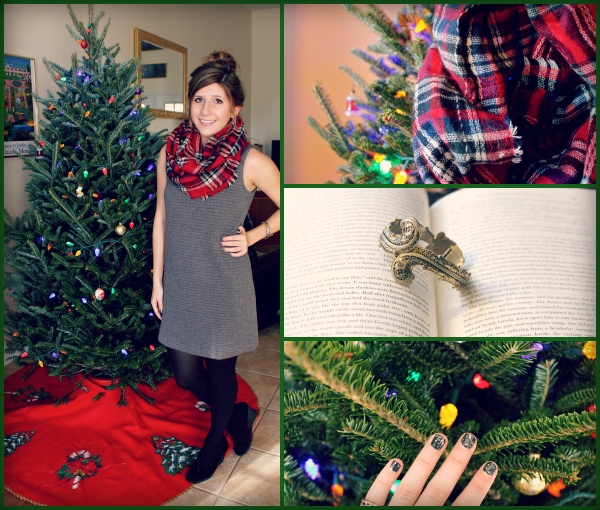 I am obsessed with this minimalist quilted gray dress. It has been my go-to dress for every occasion. A plaid scarf instantly adds holiday cheer to any outfit. If my outfit were a present under the tree, this scarf would be the bow on top. I painted my nails dark gray with gold glitter to add some holiday glam. It's pretty interstellar, I must say. (Still have not seen that movie… le sigh.)
3. Cozy & Creamy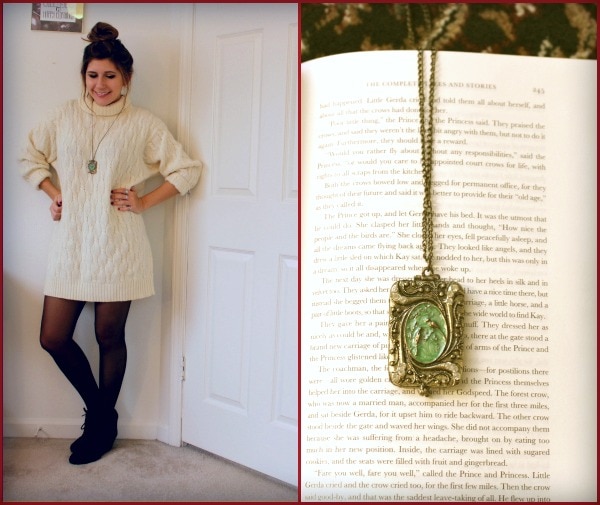 How many times have I worn this? That's one secret I'll never tell. XOXO, Sweater Girl.
I recently found this top at the thrift shop known as my mom's old chest of clothes she no longer wears. And I will never take it off. This sweater gives my body the illusion that I am Baymax from Disney's Big Hero 6. (Who doesn't want that?) Since the top is so… marshmallow-like, I added sheer tights, so at least one part of my body is flattering. But hey, marshmallows are adorable. And who doesn't want to feel warm and snuggly during this time of year?
Also, top knots for the win.
What do you think?
Which of these outfits is your favorite? What festive clothes are you wearing? Let me know in the comments below. (And feel free to drop off any requests while you're there.)