Thank you Society6 for sponsoring this post. While this was a sponsored opportunity from Society6, all content and opinions expressed here are our own.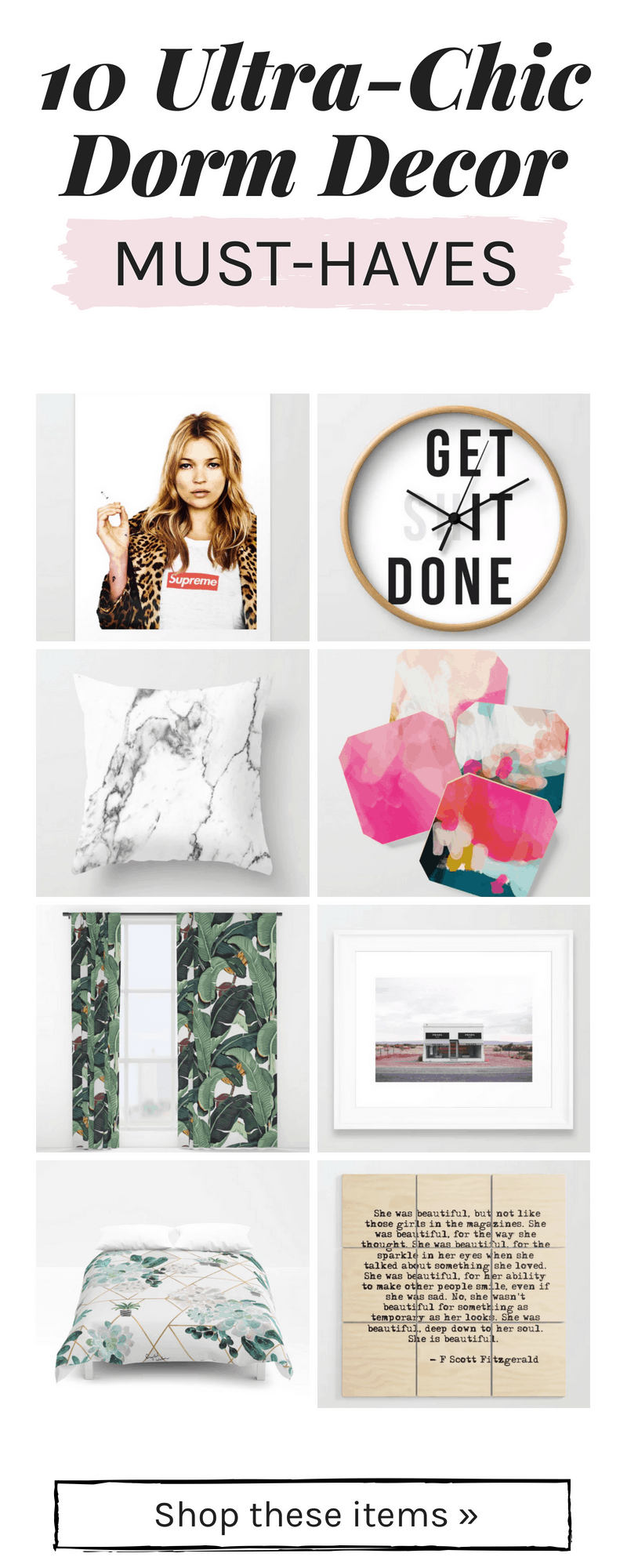 It may only be June, but if you're decor-obsessed like me, you're probably already thinking about how you're going to decorate your room in the fall. IMO, it's never too early to start shopping for decor and planning out your room's style vibe.
Today, we've teamed up with our friends at Society6 to share some cute dorm decor finds to get your ideas going!
In case you aren't familiar with them, Society6 is an amazing place to shop for dorm decor, as they're a hub where artists can sell their original works as prints, posters, pillows, coasters, and more. Every purchase pays an artist, and you're supporting independent artists while you decorate your space. Talk about a win-win!
Here are 10 of our favorite finds from Society6, perfect for making your space the coolest dorm around:
1. This iconic Kate Moss photo, for tons of fashion girl cred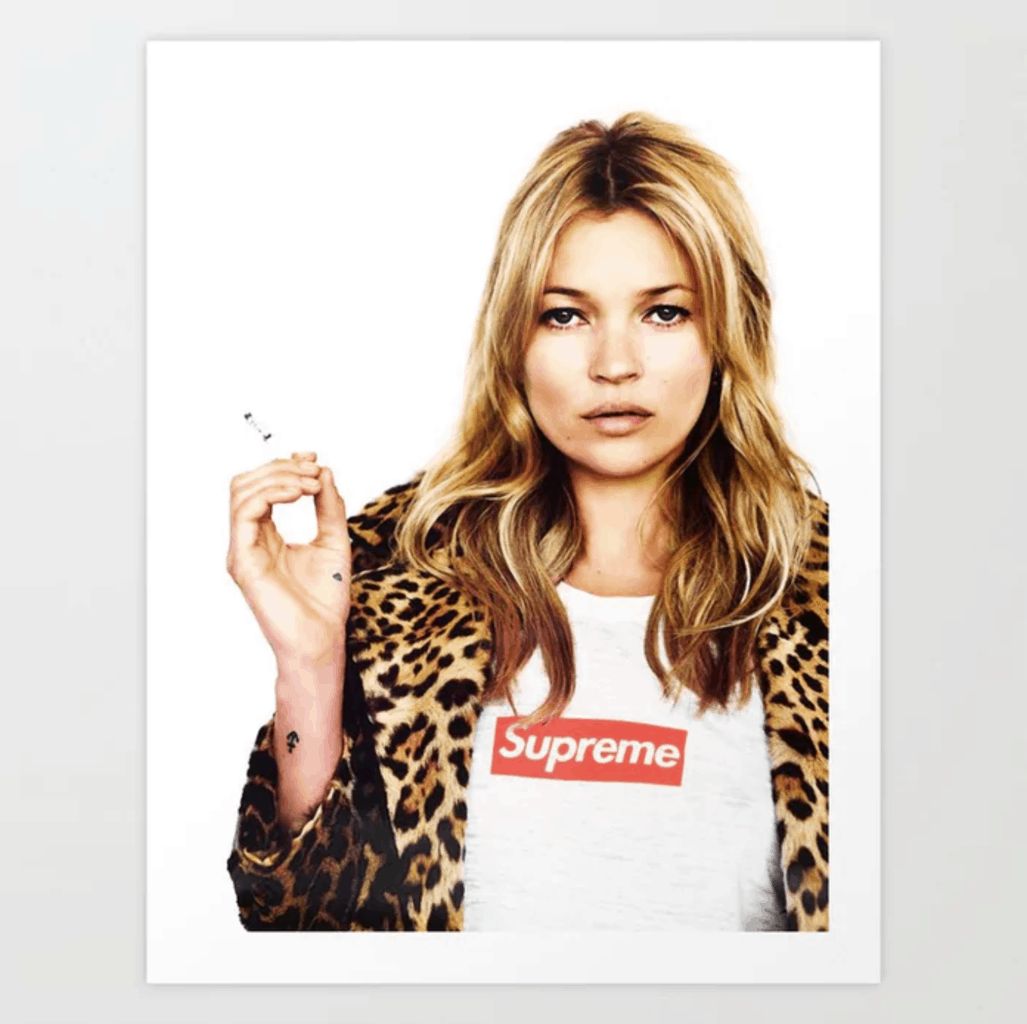 Can you even call yourself fashion-obsessed if you don't have a copy of this famous picture hanging on your wall? It's pretty much a pre-requisite. Kate is everything and this photo is one of her best.
2. This ultra-chic marble pillow that will go with any room color scheme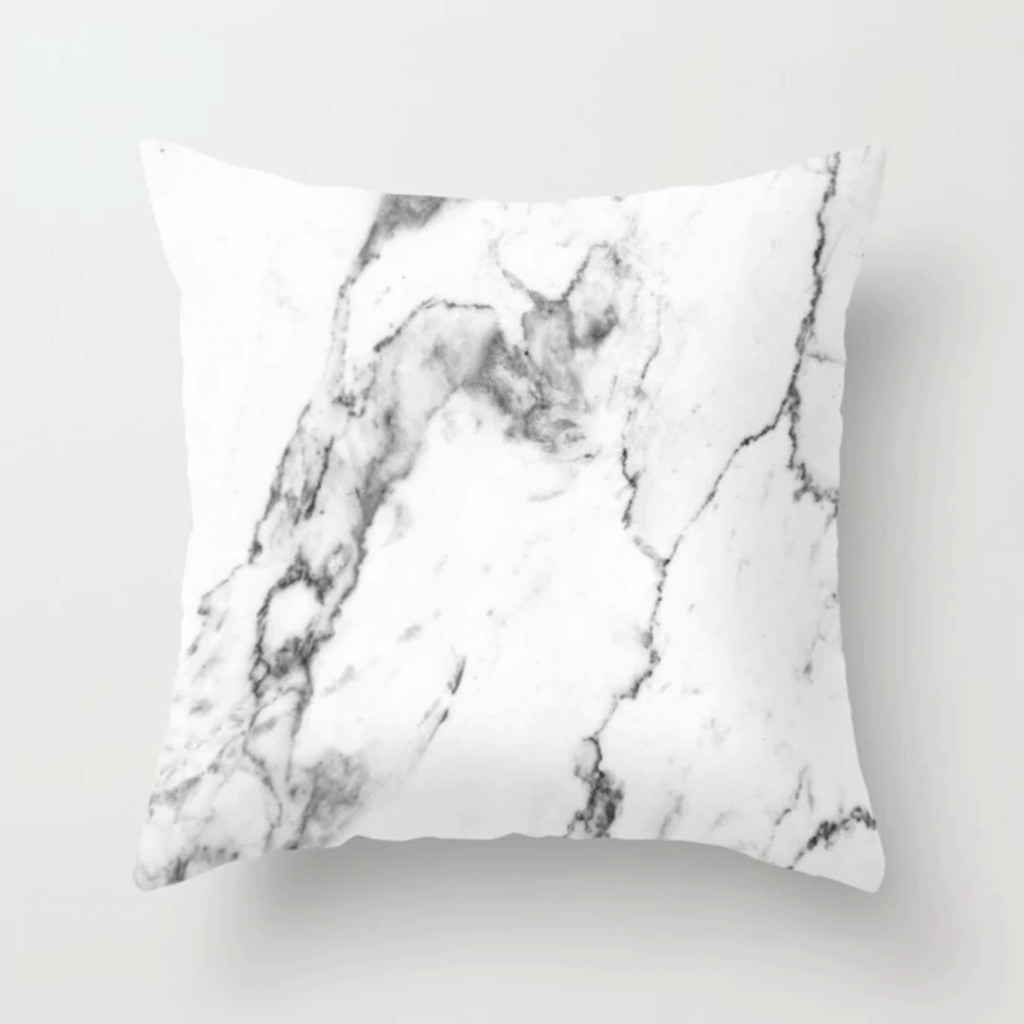 How stylish is this pillow? You might not have actual Carrara marble in your space, but you can bring some of its luxe vibe into your room with a throw pillow featuring the pattern.
3. These artsy coasters, so you can pregame the classy way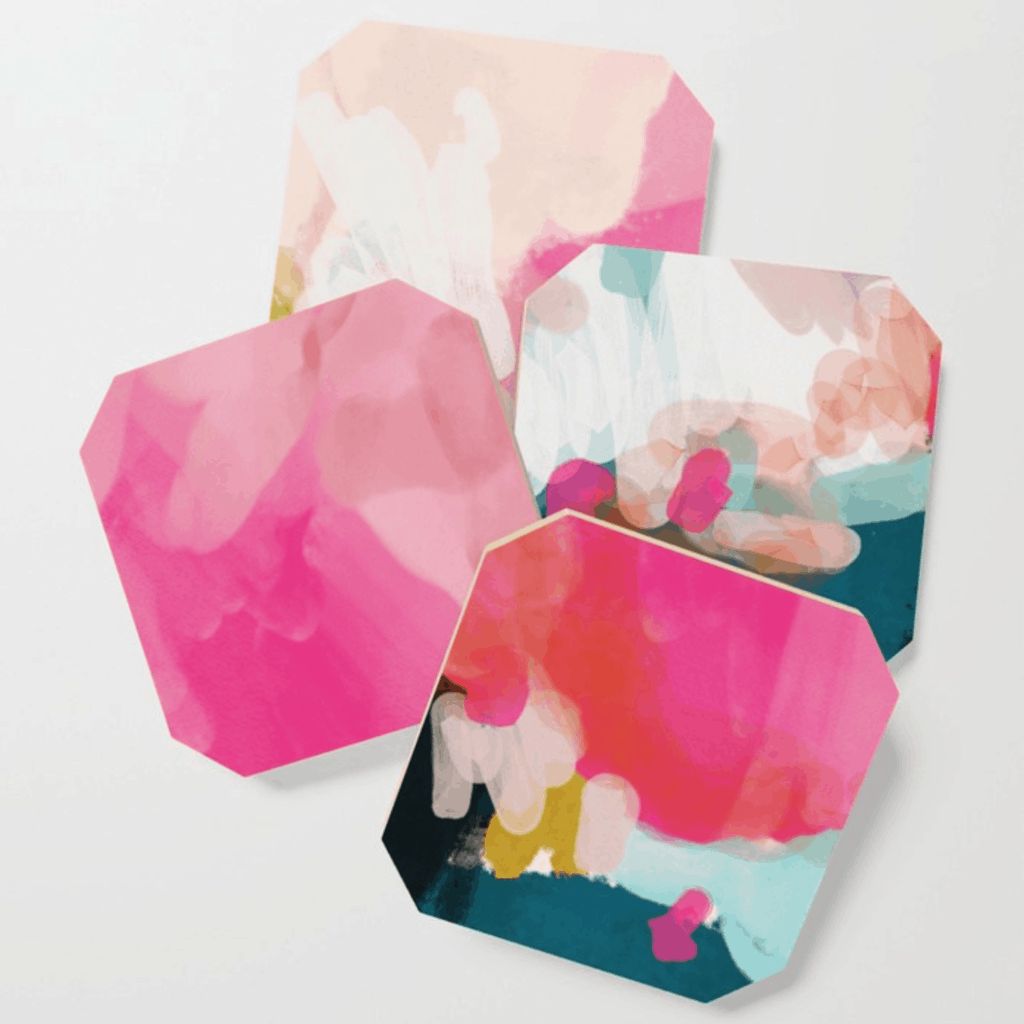 Everyone needs coasters for a high-class party, and how pretty are these? Plus, they're ultra cheap so you can buy in bulk if needed. (They come in sets of 4.)
4. Banana leaf curtains, for all the Beverly Hills Hotel feels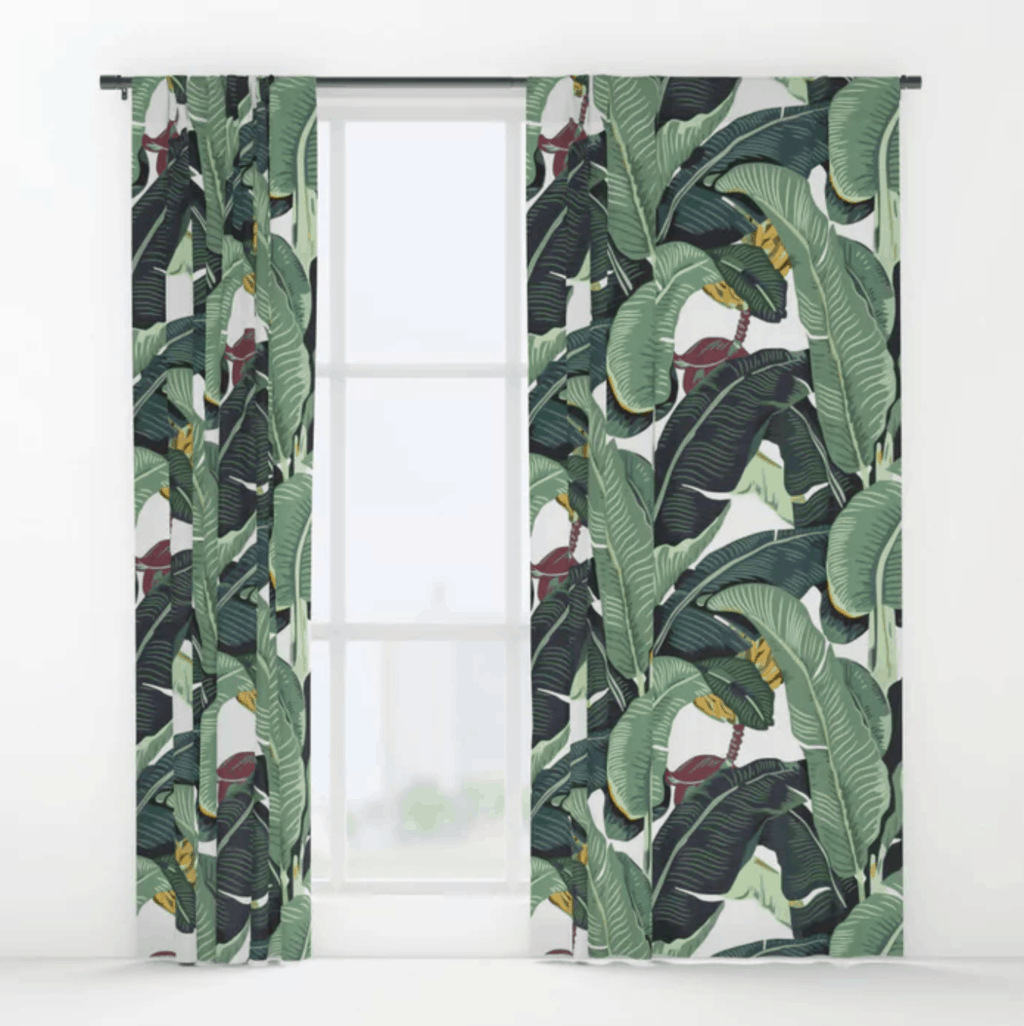 Your dorm probably does not come with curtains, so why not channel the most fabulous hotel around with this pretty pair?
Get them here for $79.99 each.
5. An inspirational quote you can hang on your wall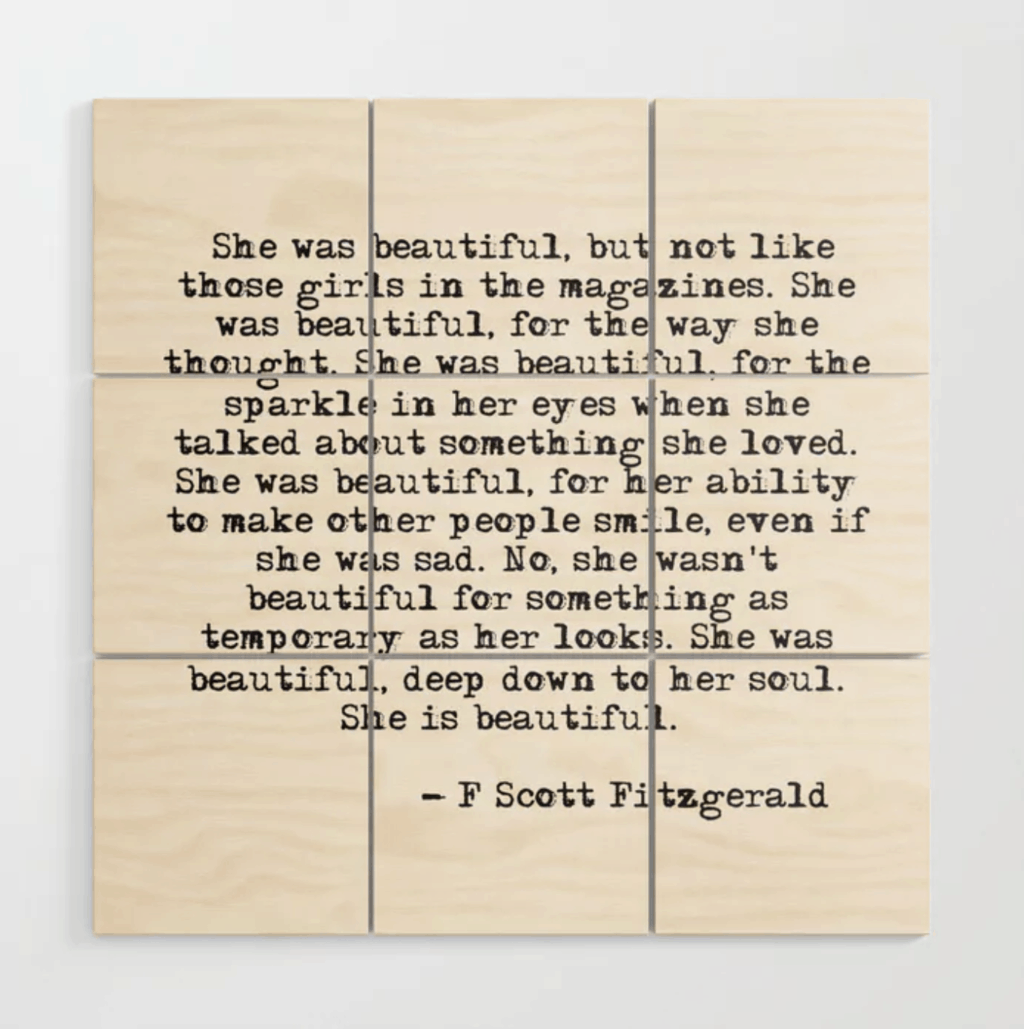 Okay, this one is a bit of a splurge. However, the only thing better than reposting a quote you found on Instagram is taking an Instagram photo of that quote on your wall. I love this F. Scott Fitzgerald one because who doesn't need a reminder to be their own kind of beautiful? You can get it printed on a 3×3 set of wooden panels for that *authentic* touch.
6. This ode to the tiniest chic boutique around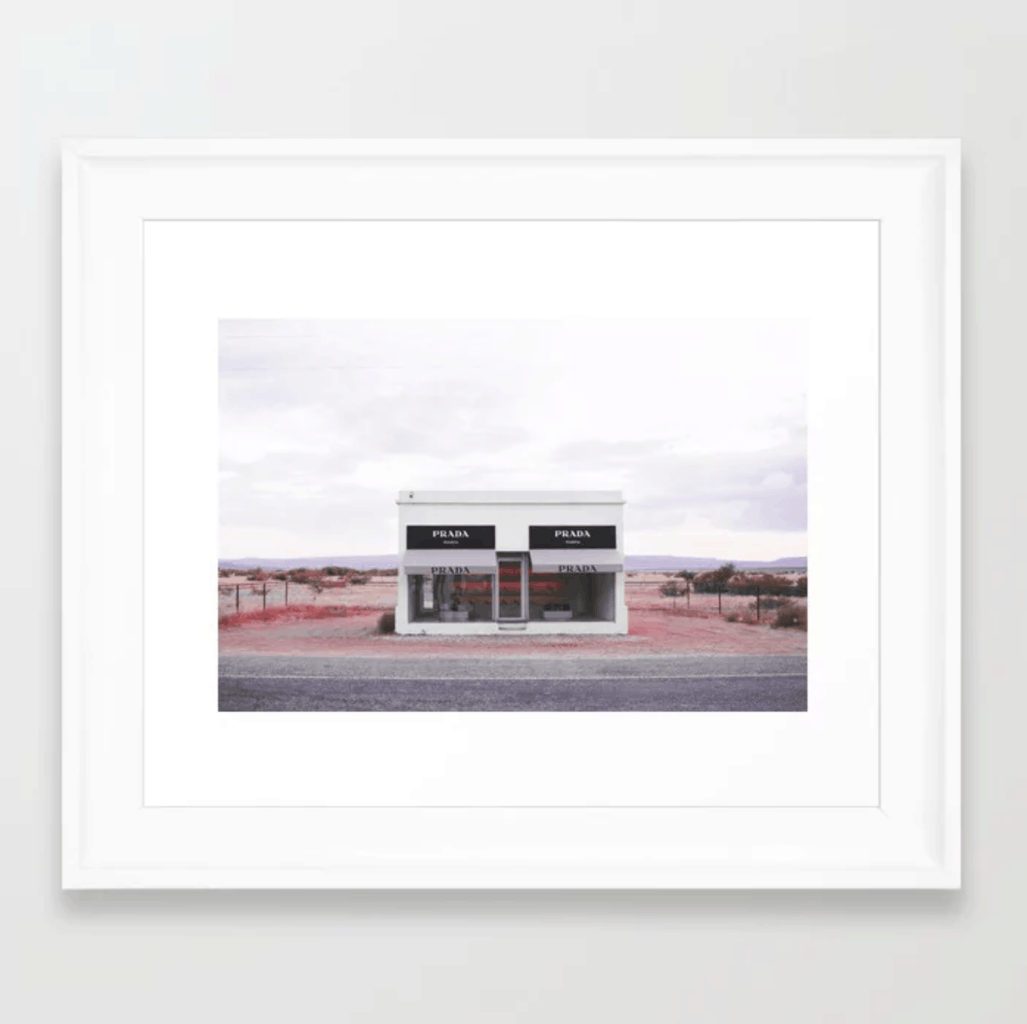 Prada Marfa is an iconic piece of fashion and art history, and this pretty framed print would look great in your room, maybe paired alongside the Kate Moss print above.
7. A pretty succulent print duvet cover that's sure to give you sweet dreams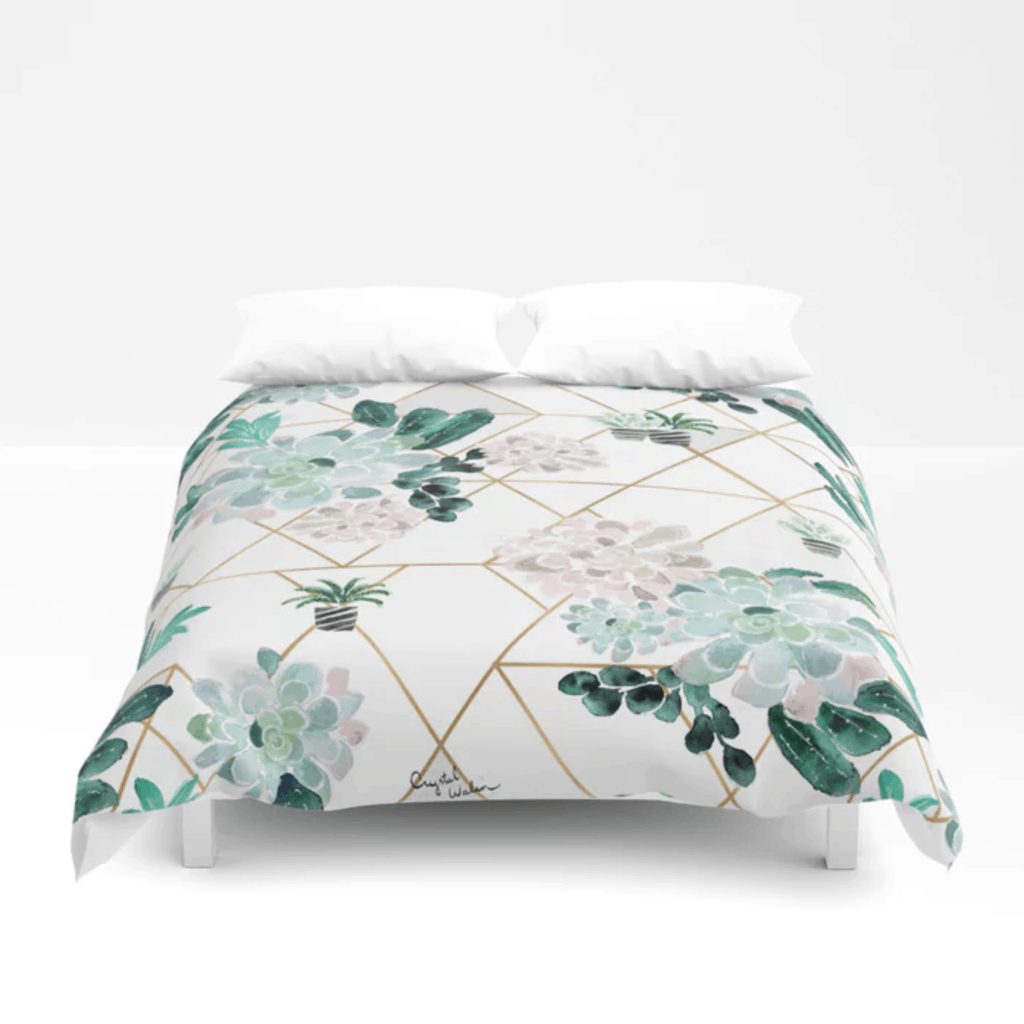 As we mentioned in our college dorm room bedding post, college is THE time to have fun with your bedding. Save the boring, solid-colored stuff for when you're old and serious. I adore this pretty floral duvet cover because it's sophisticated without being too stuffy.
Get it here (in Twin XL) for $99.99.
8. This galaxy print floor pouf to provide extra seating for your BFFs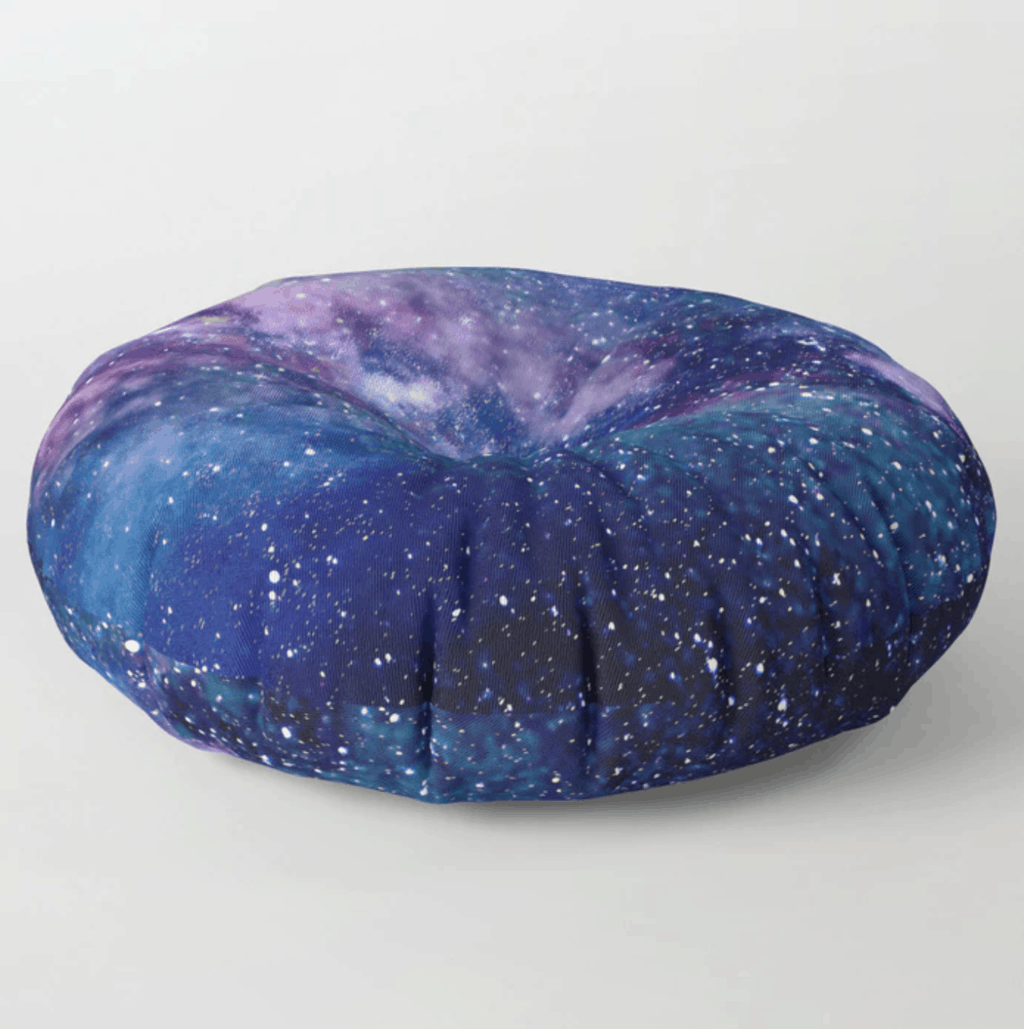 Everyone knows that dorms do not come with spare seating for friends, so everyone usually ends up sitting on the bed or floor. That's why this cute pouf is a necessity. Just try to restrain yourself from making too many "your butt is out of this world" jokes when your friends are using it.
9. Some self-adhesive wallpaper to make any space look luxe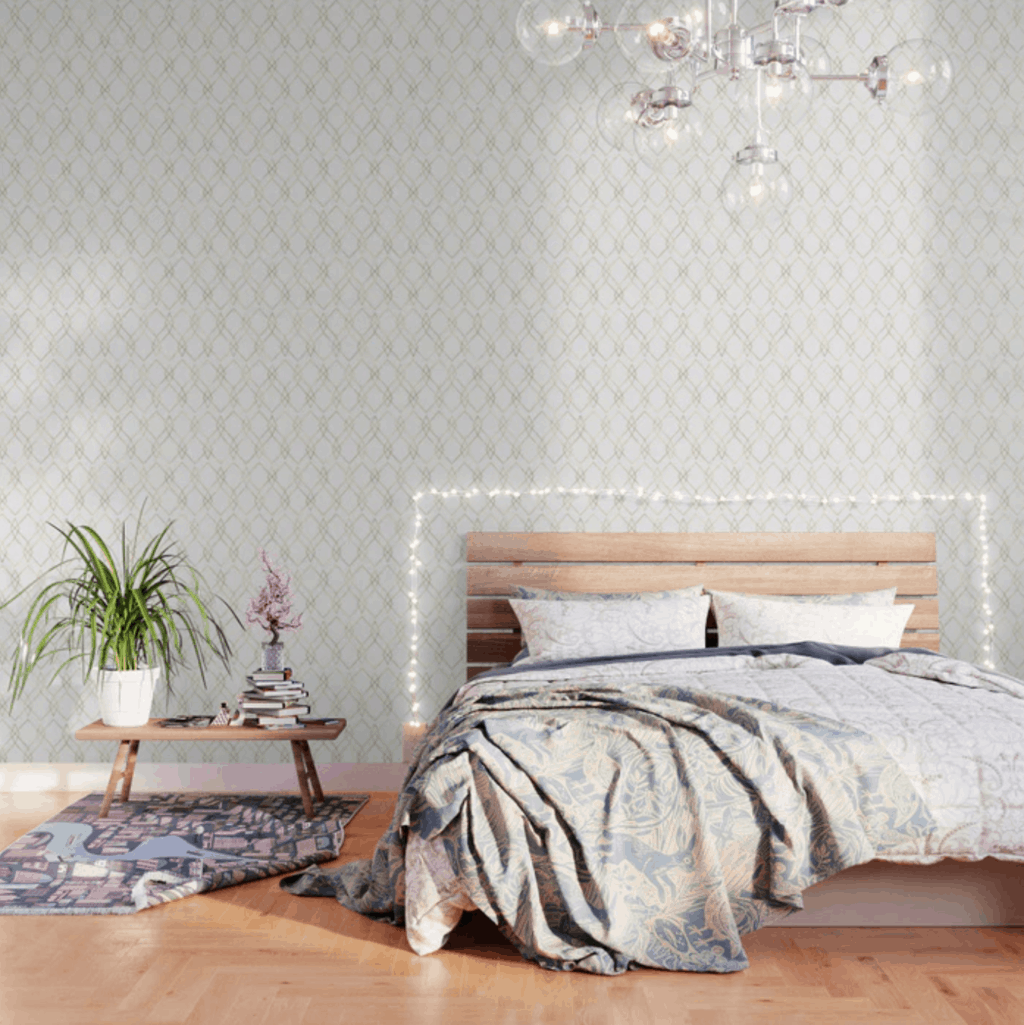 If your dorm or apartment complex allows wallpaper, you basically need this. Luckily, this is the self-adhesive kind of wallpaper so it's easy to put on and off — just peel and stick (or unstick). So easy and so chic!
10. A #girlboss clock that will literally remind you to spend your time being productive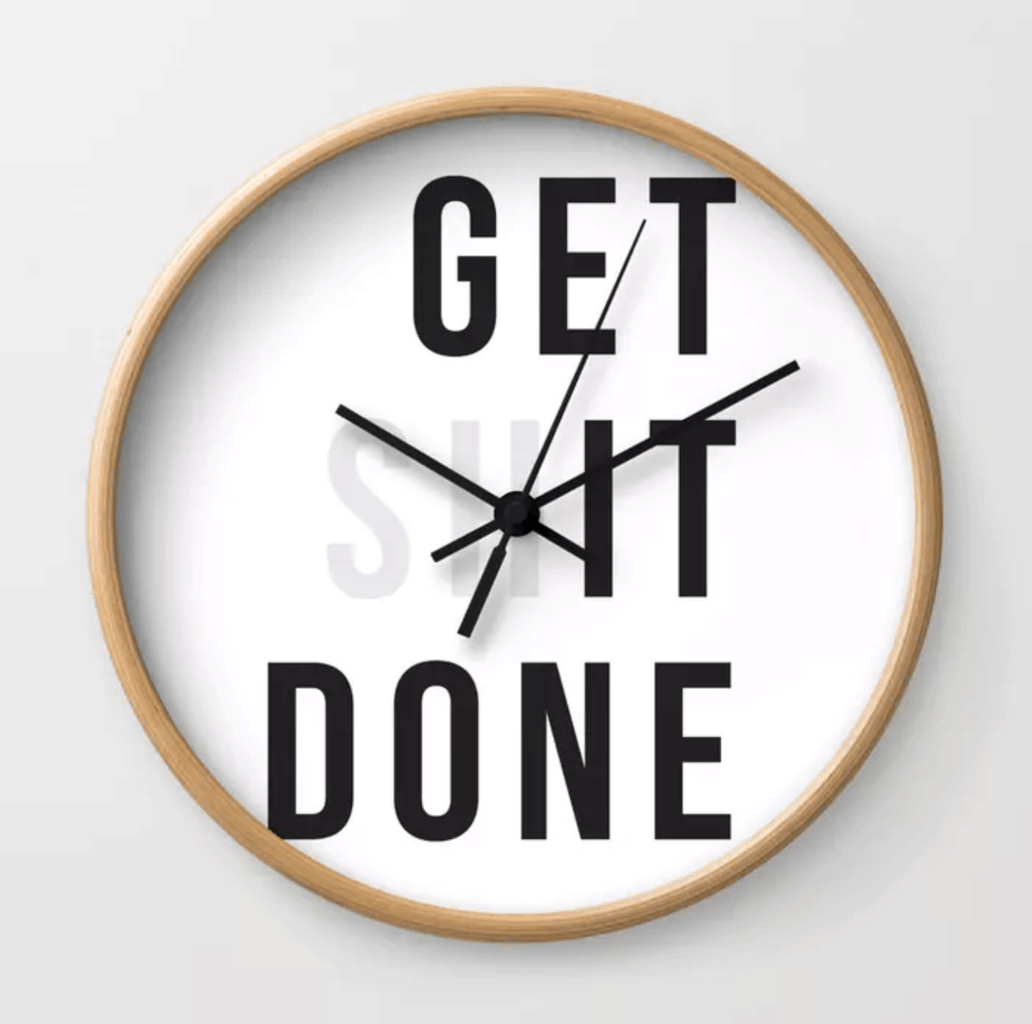 Let's be real: If this won't get you to stop procrastinating, nothing will.
What do you think?
Will you be picking up any of these dorm decor finds? Have you shopped at Society6 before? Do you like their philosophy of supporting independent artists? Tell us your thoughts in a comment below!
Disclosure: This post was sponsored by Society6. The opinions, as always, are our own. For more information, please see our Disclosure page.