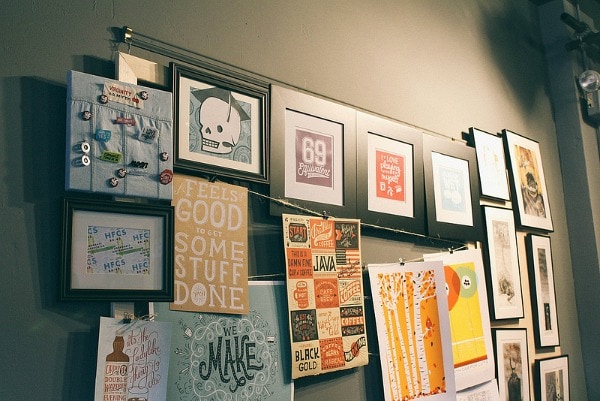 Husdude and I have been on a major adulting kick lately. We spring cleaned, we filed our taxes, we stocked our bar, we made appointments to see the dentist. Damn, it feels good to be a gangsta.
We've also been focusing more on decorating our apartment. Let me tell you – literally nothing will make you feel like more of a baller than taking down the tattered posters you've had all through college and hanging up a lovely, framed work of art that speaks to you, or replacing the plastic planters you got at the nursery with hand-thrown ceramic planters.
Of course, buying art can get really, really expensive really, really quickly, yet a house doesn't really feel like a home until there's art on the walls. I wanted to share with you all some tips that I've learned as an art student and as a semi-grown person on how to grow your art collection on a budget.
Something to Keep in Mind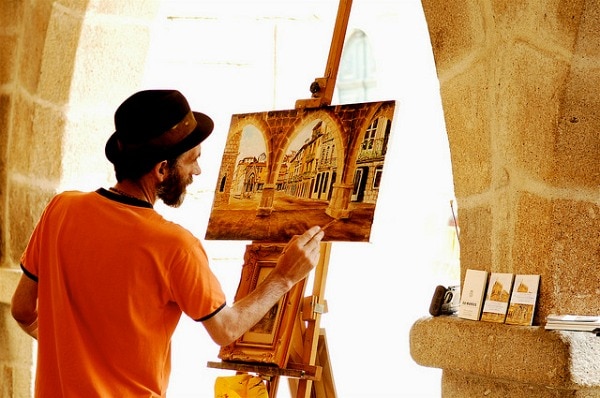 For many artists, making and selling art is how they make their living. Many of them have gone to school to hone their craft or trade, and they spend countless hours in the studio making stuff to sell on top of all the hours they spend maintaining their blog, store, or Etsy shop.
When you buy art, especially something one-of-a-kind or handmade, you're not just paying for the materials it took to make that thing, you're paying for the artist's time and skill.
Spending $30 on a teeny painting may seem a little crazy, but if that painting took the artist four hours to complete, and the materials cost approximately $3, that artist is earning less than minimum wage for that painting.
It's also helpful to keep in mind that art that is easily reproduced, like prints, letterpress prints, and photography, as well as digital prints of drawings and paintings, will all cost you less. If you want original work, it's going to cost you more.
Where to Look
Your College's Art Department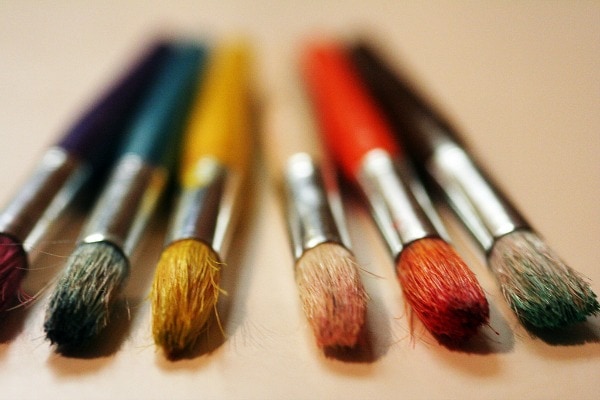 $: If you want to score stuff on the mega cheap (read: free with labor), contact the secretary of the art department or your fave professor and ask if you can help clean studios at the end of the semester. Chances are, if you find abandoned prints, sketches, or ceramics stuff, you'll be allowed to keep them. Just be sure to ask first!
$$: There are a ton of talented young artists on your campus who would be SO FLATTERED if you asked to buy one of their paintings or pots. Scope out the student exhibitions at your school, then track down the artists you like and ask if they have any work for sale. Or, ask if they have an Esty store or some other online shop you could check out.
$$$: Your school might also have a yearly sale of artwork, like a ceramics sale, where you can pick up all sorts of student work, and maybe even a professor's artwork. What you pay will help support the students and your school's art department.
Your Community
$: Look for artwork at thrift shops like Goodwill or Salvation Army, or scope out garage or estate sales in your community. Some of what you find may be a little hokey or not exactly to your taste, but you never know what may strike your fancy. Prints and drawings will probably be framed already, too. Bonus!
$$: Boutiques are hella expensive, but you might be able to find the same wares for less if you go directly to the studio. A lot of letterpress studios, ceramics studios, or printmaking studios have small storefronts where they sell the work by artists who use that studio.
$$$: Do some research and see if your community has a local art fair. A lot of the art here will be quite expensive, but most artists will have prints or smaller artworks for under $50. If you find an artist you absolutely love, they should have something in your price range.
Etsy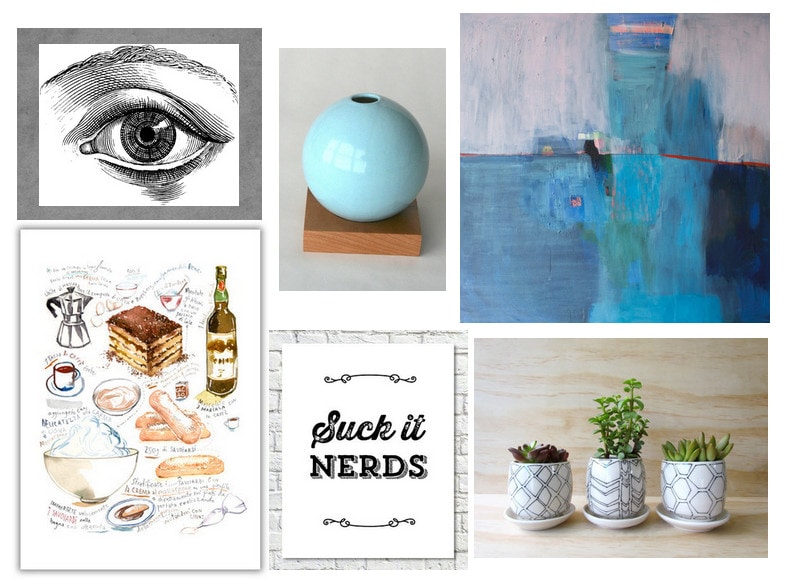 Eye Print, Round Ceramic Vase, Abstract Painting, Watercolor, Typography, Ceramic Planter
Okay, right, you know about Etsy, so this is not new to you, but real talk – I get most of my small prints from Etsy. Most shops are reasonably priced, and it is ridiculously easy to find exactly what you want. The quality varies from shop to shop, obviously, so be sure to read the reviews before you drop your hard earned cash on anything.
Society6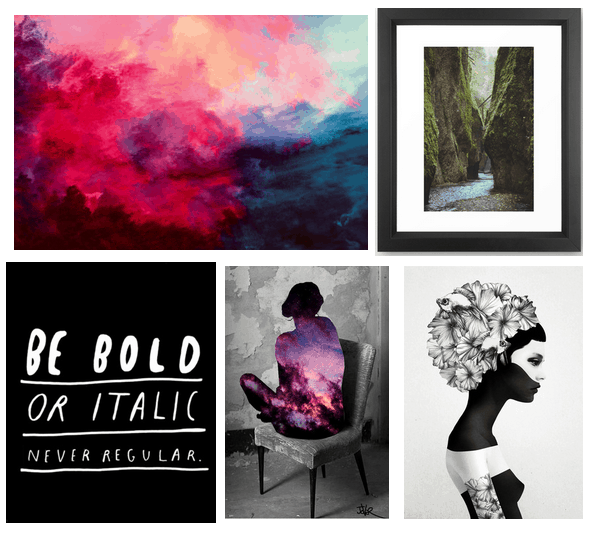 Skyscape, Landscape, Typography, Photograph, Drawing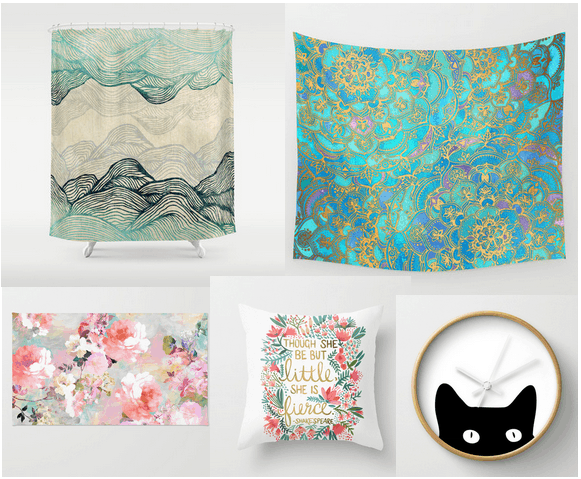 Shower Curtain, Wall Tapestry, Rug, Throw Pillow, Wall Clock
I discovered Society6 recently, and it has taken a lot of self-control not to buy all the things. Artists and designers submit digital files of their artwork to Society6, and Society6 prints them on a variety of mediums, including canvases, small prints, mugs and totes, as well as other home decor items like shower curtains, tapestries, rugs, and throw pillows. The artists then receive a commission, and they keep all the rights to their work.
Society6 is more limited than Etsy, and generally more expensive, but the quality is more consistent, and it's a lot easier to find trendier stuff. Also, it's probably the only place on the internet where you could decorate your entire home in pug yoga prints, if you wanted – that's got to count for something.
Craigslist
Again, you know about Craigslist, but did you know there's an Arts and Crafts section where a lot of artists sell their work? You can find some real gems on the real cheap on Craigslist, if you put some time into your search. Just be sure to use common sense and take a friend with you when you go to pick up your wares. Also, don't be afraid to barter!
What do you think?
Are you interested in collecting art? Do you have any tips and tricks on finding art on the cheap? What are your favorite places to look for art? Let me know in the comments below!