Have you ever seen an item in a store that made you say "isn't that just a glorified ___?" It happens to me a lot — I'll be in a store and see something cute, only to realize that it's a simple, cheap item being repurposed as something unique (and sold for 5x the price). For example, I saw a "hanging photo display" the other day. It was a long piece of brown twine with brown clothespins attached. Cute, yes, but it was nothing more than everyday items, being resold for $14!
I think about this when I decorate so that I don't spend a ton on really cute stuff that is overpriced in the end. One of the best sources of decor and cute storage is your kitchen! Here's how to repurpose some kitchen items into awesome decor:
"Catchall" Plate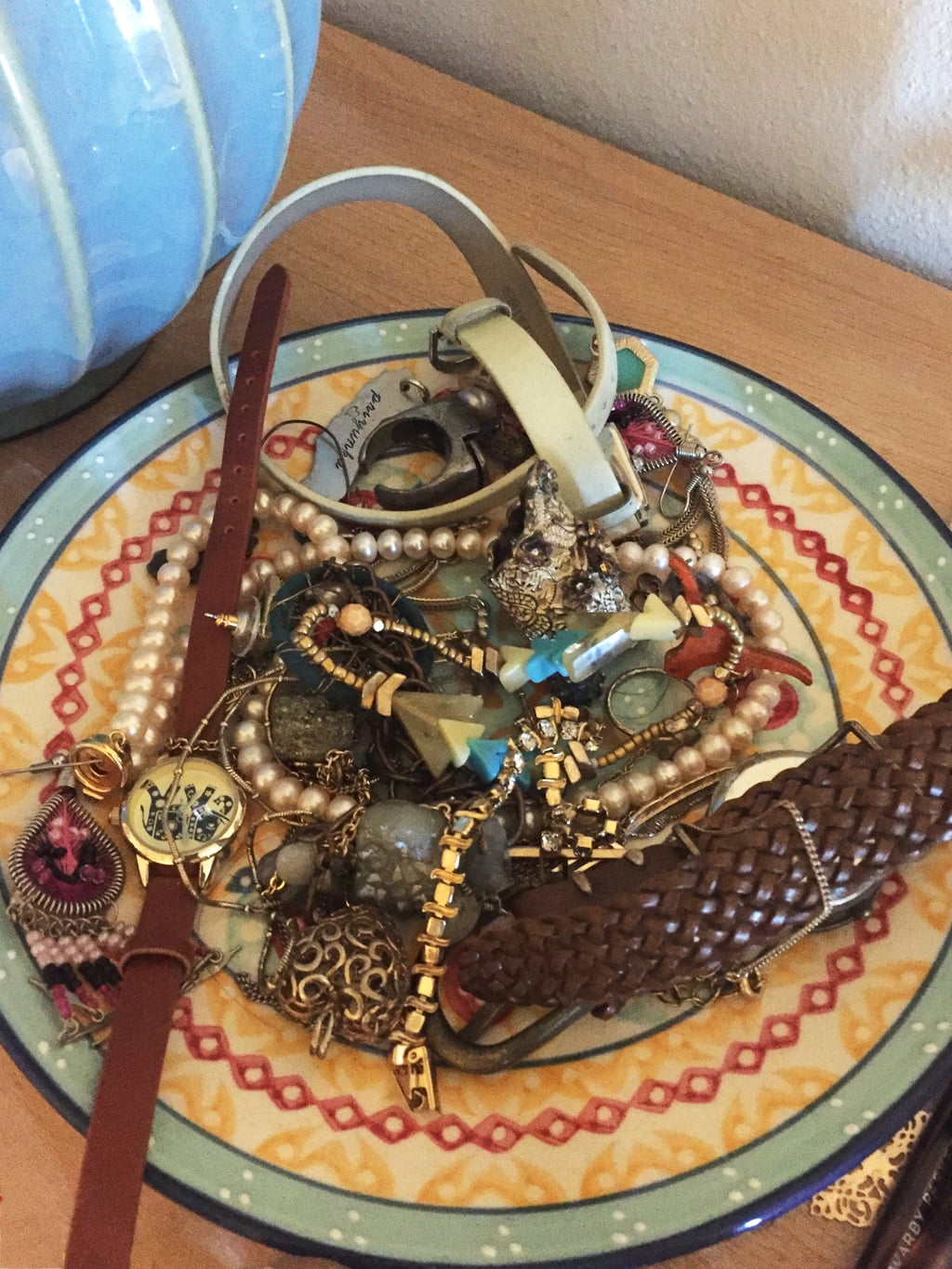 If you search for "catchall plates" while online shopping, you'll notice that they usually run from $20+. Granted, some of them are hand-painted and have an intricate design that you can't find on normal plates. But in general, these seem to be nothing more than small plates that you can use to store your jewelry, watches, glasses, etc.
I found this plate above for about $3 at Dillard's last year. I love the colorful border and the playful pattern, which makes it stand out from the typical solid plate I might use when cooking. You can run to a number of stores — Target, IKEA, Crate & Barrel, even flea markets and yard sales — and find cheap plates that make great decor.
Coin Mug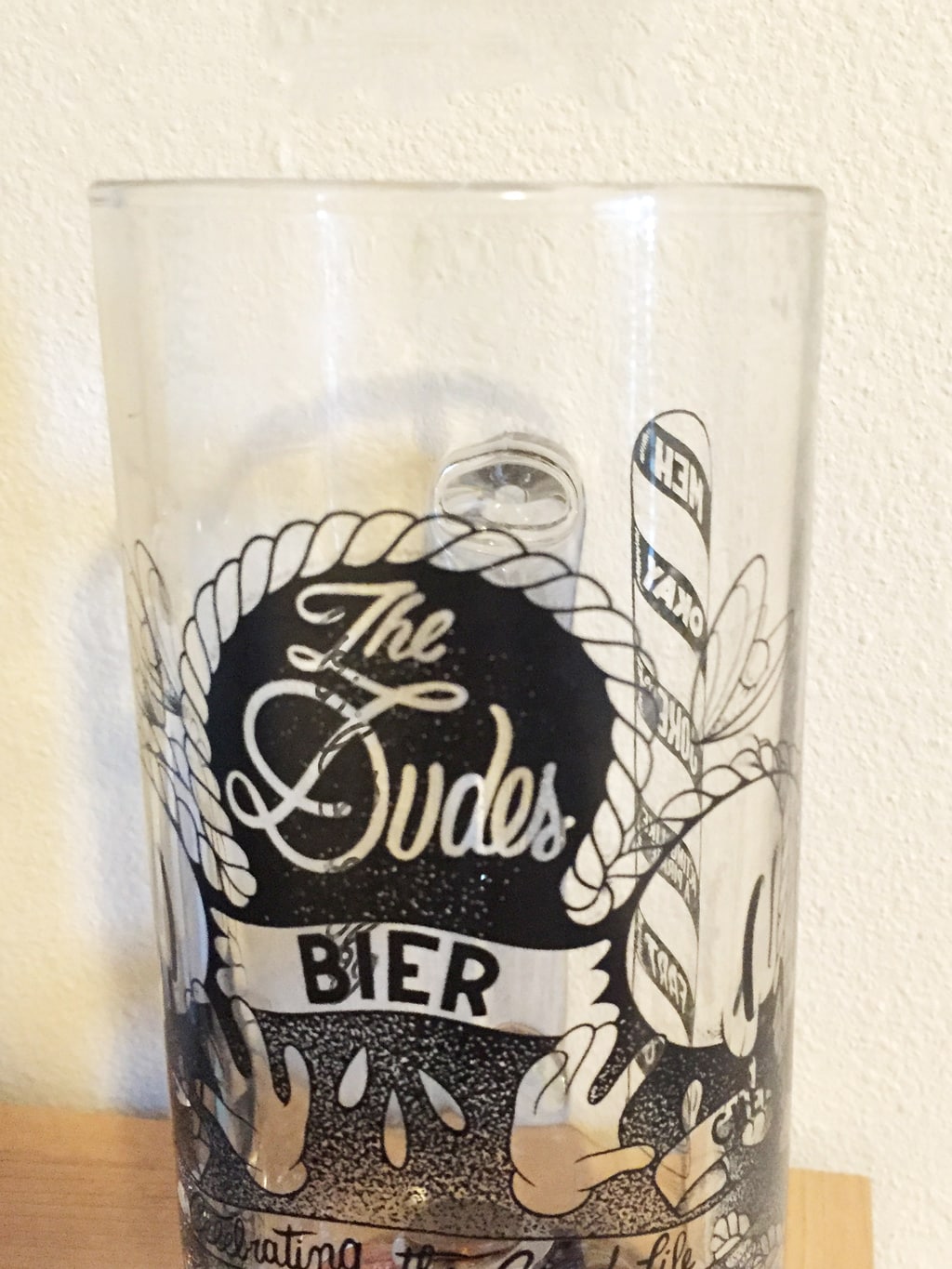 I always end up accumulating random bits of change that are too small for me to find useful (what am I going to buy with 35 cents?) but add up over time. Since I think a piggy bank makes it hard to access your money, I wanted something where I could see how much I had saved and quickly retrieve coins when needed.
A large see-through mug is perfect for this. I got this mug while in Germany, but most companies produce similar styles for promotional purposes. You've likely stumbled across one of these before at an event or open house. Instead of throwing that beer glass or mug into your cupboard, use it in your room.
Toothbrush Holder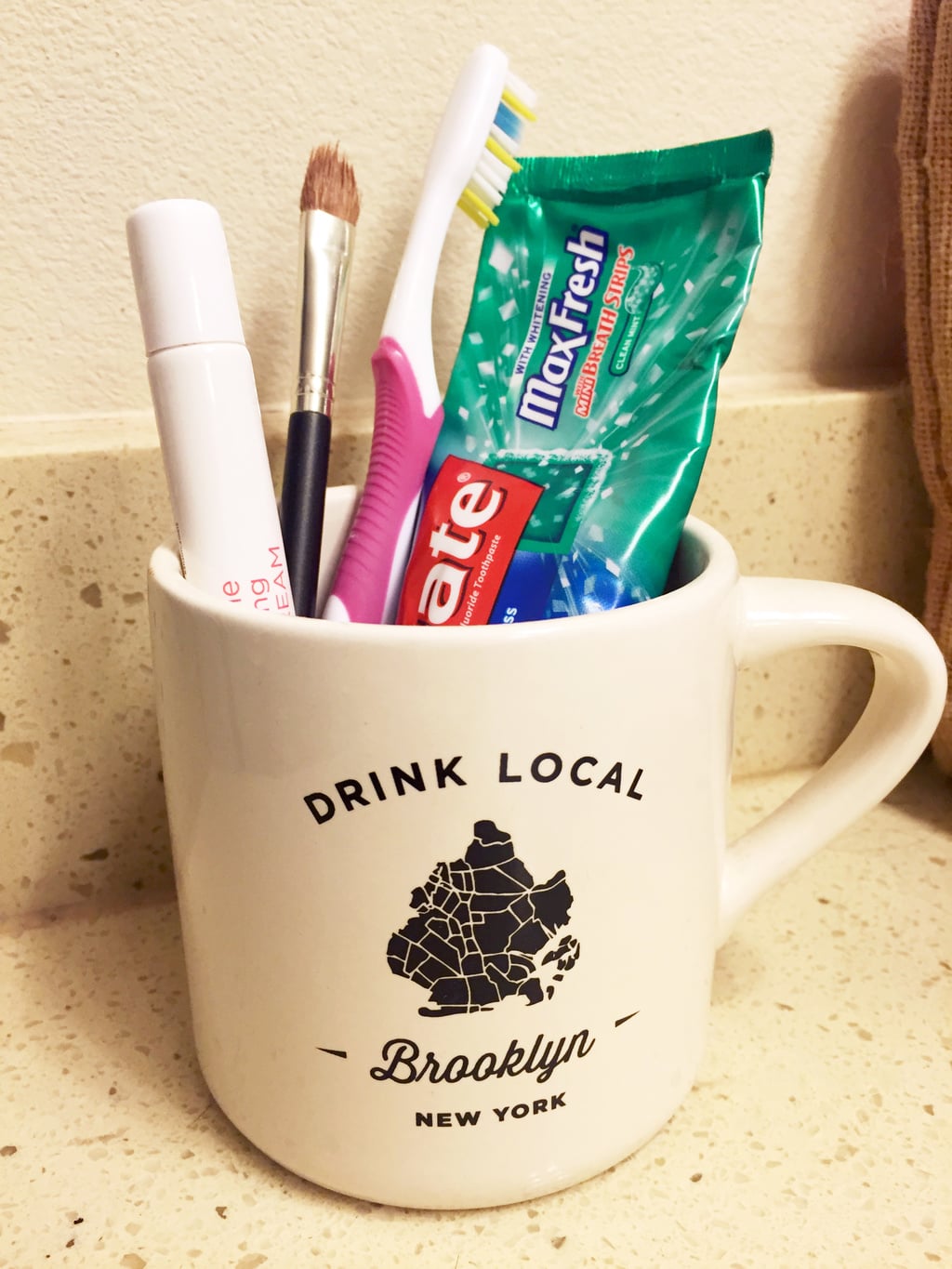 I've noticed that most of my friends own more coffee mugs than there are days of the week. Unless you're really not fond of doing the dishes, you can take one of your cuter mugs and move it to an unlikely location — the bathroom.
I found this mug at West Elm a few years ago and I like it so much more than the boring toothbrush holder I used to have. Plus, the wider opening means I can fit more stuff in there, like brushes and thin bottles of toothpaste.
Storage Bowls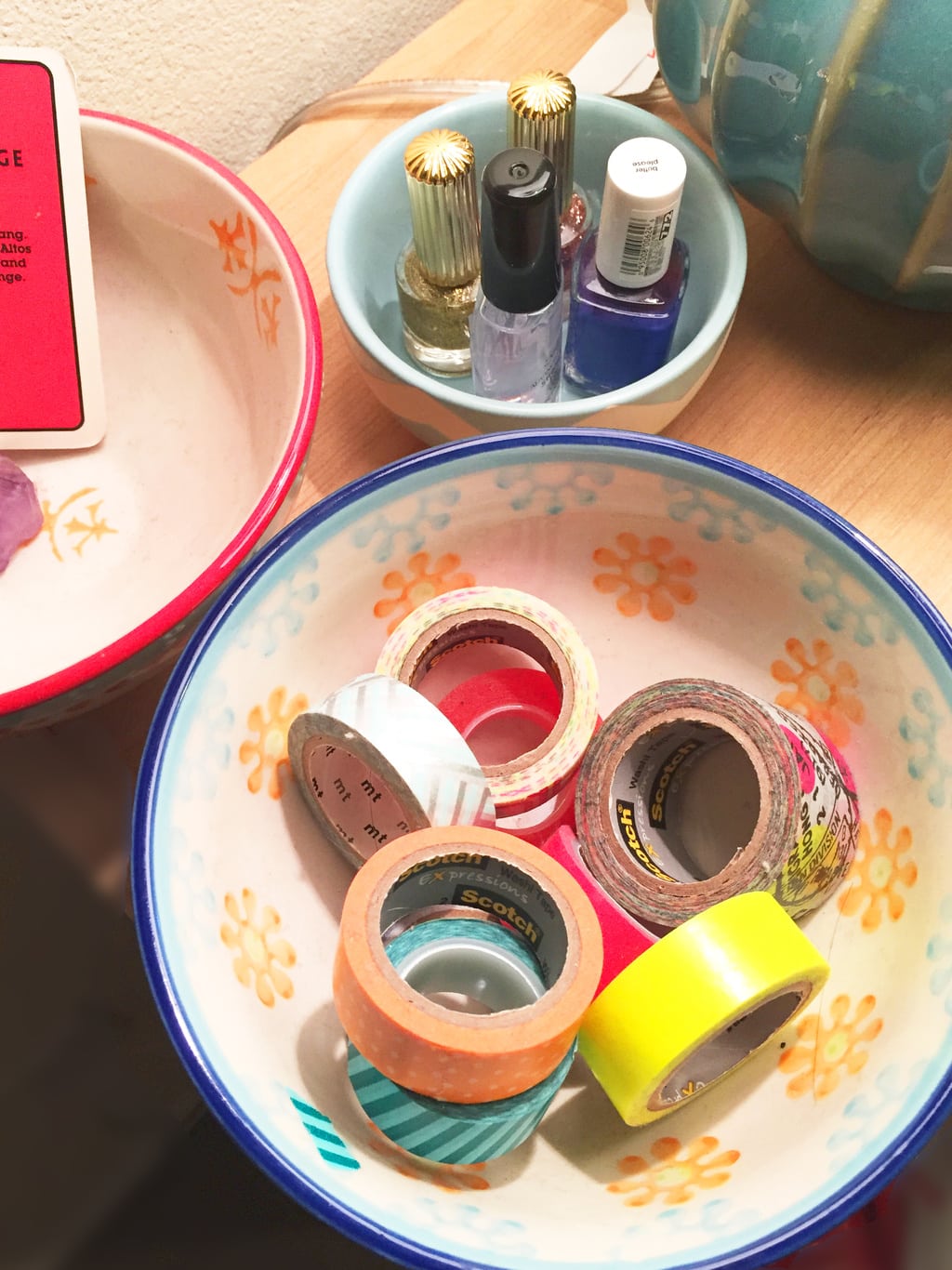 Just like the catchall plate, bowls are ridiculously overpriced when sold specifically as decor. I prefer to buy my bowls in the kitchenware department and then use them to store excess stuff. I use one bowl for my washi tapes, and the other for my small collection of nail polishes that I use on a regular basis. If you've ever been into the home section of Anthropologie you know that it's easy to find a bowl designed for more than just mac n' cheese. Pick out one with some flair and use it to organize your desk or shelves.
How do you repurpose items from your home as decor?
Do you have any other items from around the home that you've repurposed as decor? Do you prefer to just use items for their designated purpose? Let me know in the comments!