When faced with a blank wall (or four!) in a dorm, many people go for a colorful tapestry or flag to cover up an otherwise empty space. An easy solution to a common problem, tapestries have become somewhat of a staple in college decor, whether they're maps of the world or picked up from a street vendor during your study abroad trip.
However, it's often a fire hazard to have so much loose fabric hanging close to a light source. What's a girl to do? The infinitely better solution lies in a more recent trend: removable wallpaper.
Designed for renters and targeted towards apartment tenants, removable wallpaper is a more sophisticated way to cover up a blank wall that won't break the bank. With almost countless options that include chalkboard wallpaper, wall decals, and floor-to-ceiling patterns, removable wallpaper is giving the traditional banner a run for its money.
Want to know how you can add elegance and color to your space with removable wallpaper?Read on to learn more!
Cover the Whole Wall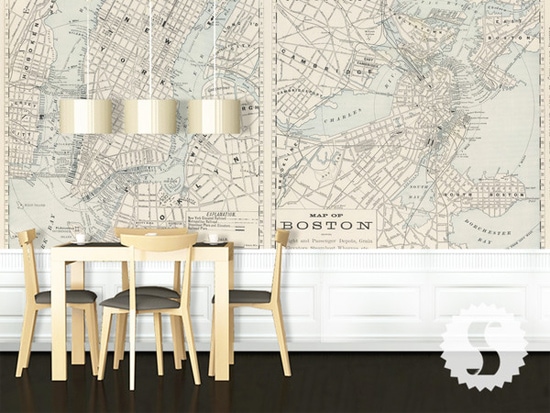 A surefire way to make a dramatic impression is to cover one entire wall in removable wallpaper.
For simple lines and smaller accent walls, try Wallpops, which sells stripes and circles of colors and patterns. Get creative and make one entire wall striped or polka dotted.
If you don't want to limit yourself to solid colors or patterns and want to be a little daring – think bigger! The company Swagpaper manufactures custom-cut paper that can be easily sized to your dorm wall dimensions. An especially exciting feature is their vintage map collection, shown above, with maps of the USA, famous cities, and certain states.
Upgrade Your Desk Space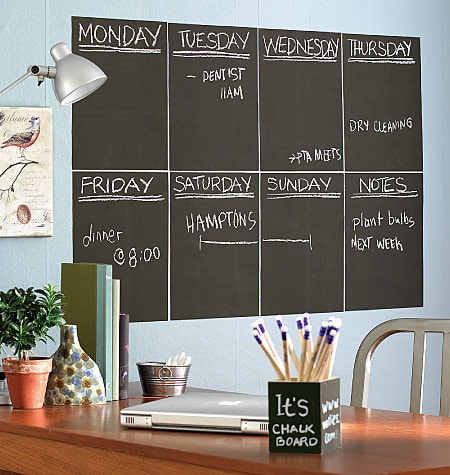 Don't have enough wall space to deck out an entire side of your room? Try investing in a chalkboard or dry-erase set of removable wallpaper that will easily double as a place for you to jot down grocery lists, study to-dos, and everything in-between.
Choose from a panel of chalkboard/dry-erase paper or get a pre-madecalendar or to-do list that can be easily applied and removed anywhere. My personal favorite idea is to have a small chalkboard above your light switch or doorknob with reminders for the next day. The company Wallies has plenty of options in various sizes.
Pop-Up Art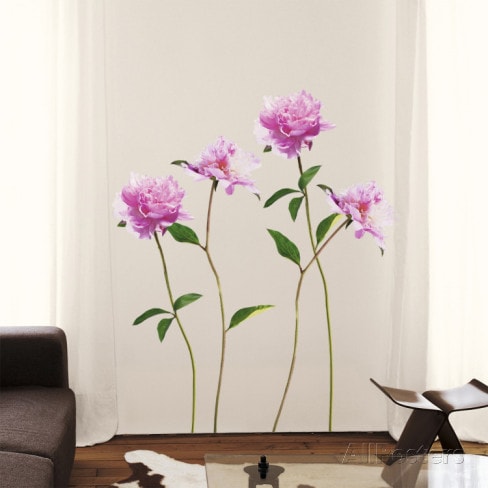 If you prefer to have art on your walls instead of solid patterns, try wall stickers in the shape of flowers, a favorite quote, or anything else! One clever trick is to "plant" flower stickers behind your bed, creating the illusion of a painted headboard that everyone will comment on.
Alternatively, draw the eye upward with wall art that "suspends" from the ceiling, creating visual interest without too much bulk. AllPosters.com and Art.com have plenty of wall sticker options, ranging from the very small and unobtrusive to the dramatic.
What do you think?
Have you ever tried removable wallpaper before? Any tips or advice to share? What's your go-to way to cover a blank wall? Let us know with a comment!