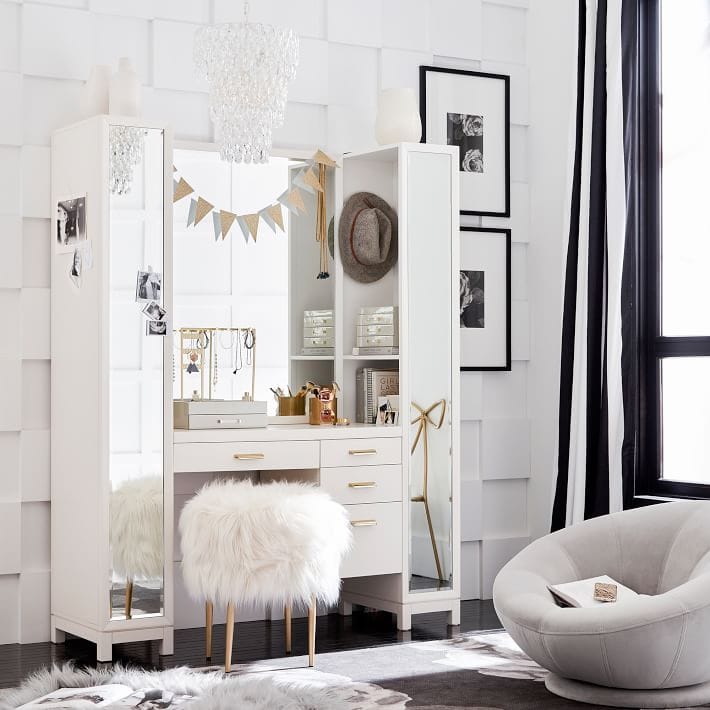 We've all been there. You're working, you're studying, you've got social plans, and you need a minute to rest. Before you know it, the 24 hours that make up the day are completely gone. Things that aren't super essential get pushed back and pushed back until you've got a pile of dirty dishes and clothes all over the floor. Welcome to the mess that is the busy student's apartment.
You don't need to carve out a whole day to clean your apartment, however. For me, that's a daunting challenge that pretty much screams "procrastinate!" Doing a little cleaning each day to keep things under control can make a big difference in your home life.
Come on, you have five minutes to spare, right? Just follow this list and do a five-minute activity each day for seven days. Your place will be noticeably better in no time.
Day One: Get Everything Off the Floor
It doesn't even need to go in the right place. But hang the clothes that most need it, fold the rest and put them on shelves, and pick up any shoes/backpacks/books. You'll stop stepping on and damaging your most valuable items, and you'll at least feel like you're organized.
Day Two: Clean the Dishes
You don't even need to put them away right now! Anything that's in the sink goes straight into the dishwasher if you have one (and then hit start). You can worry later about taking them out. If you're like me, and have to hand wash, try to get through as many items as you can. Or you can make sure everything is at least cleared off and rinsed. Because week-old food residue is gross.
Day Three: Scrub your Sink
Cleaning the bathroom takes so long. Quickly scrub makeup residue off your vanity and do a quick touch-up on your sink and you'll feel a lot better while brushing your teeth. Bonus points if you use a wet towelette to clean your mirror.
Day Four: Take out the Trash
Props to you if you're a regular about this, but I feel like we all have a tendency to just push down really hard on our previous frozen dinner containers so the next box fits. Gather up all your trash bags (bathroom, bedroom, living room/kitchen) and put new ones in.
Day Five: Throw Your Sheets/Towels in the Wash
This is my biggest challenge. I'm so good about remembering to do laundry because hello, I start running out of clothes! It's kind of a necessity. But taking my sheets/pillowcases off and remembering to grab my towel requires a calendar reminder. It's easier to just leave them for another day, especially because putting fitted sheets back on sucks. That alone would take me five minutes, but we'll cheat a bit here.
Day Six: Swiffer Swiftly
You don't need to do a full on floor cleaning. Just hit those high traffic areas (like your entryway and kitchen) with one or two Swiffer pads so that you stop tracking those particles all around the rest of your place.
Day Seven: Remove Old Food from your Fridge
Food isn't on the top of my priority list. Unless it's something that could visibly show signs of having gone bad, I tend to just leave things in their existing places. But clear up some of that clutter and get rid of food that you no longer need or empty containers. You'll be a lot happier when you make your next grocery trip, too.
Here's a printable version of the checklist!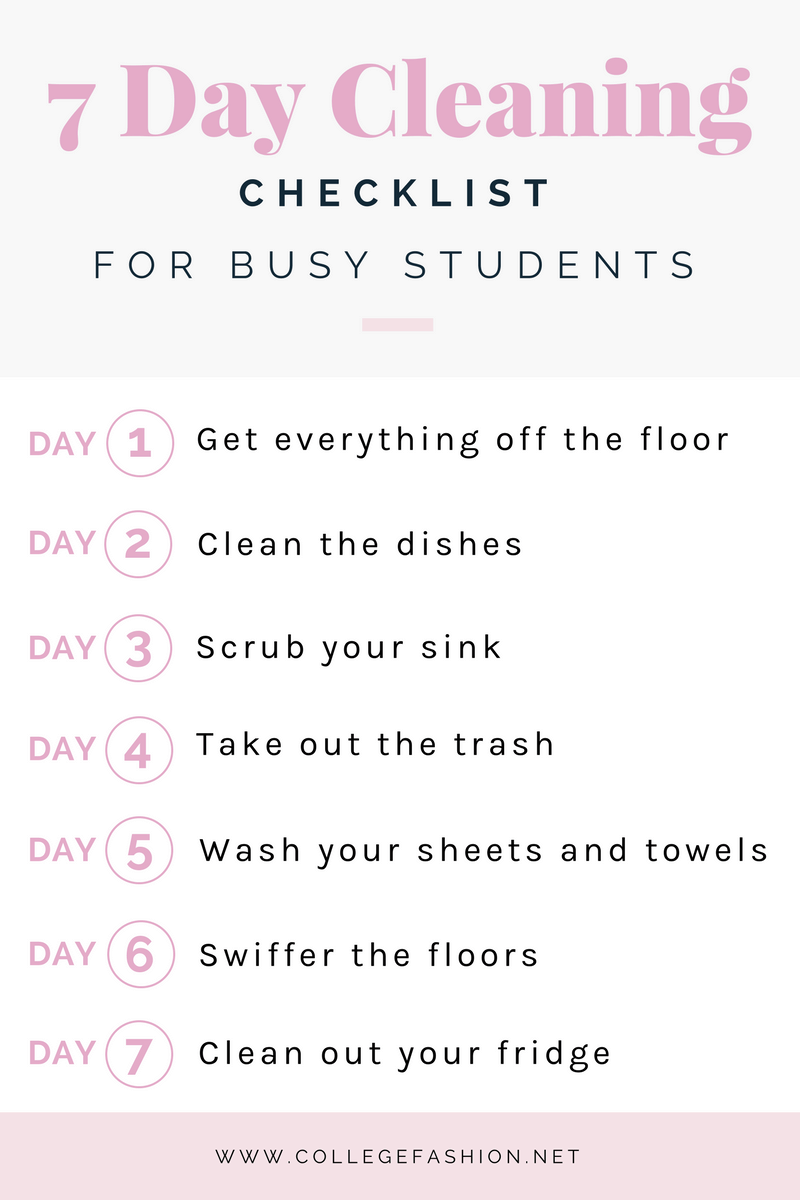 Hopefully after a week these seven things become habits, but if not you can always refer back to this list. What are your quick clean-up tips that keep your place looking fresh? Share your ideas in the comments!