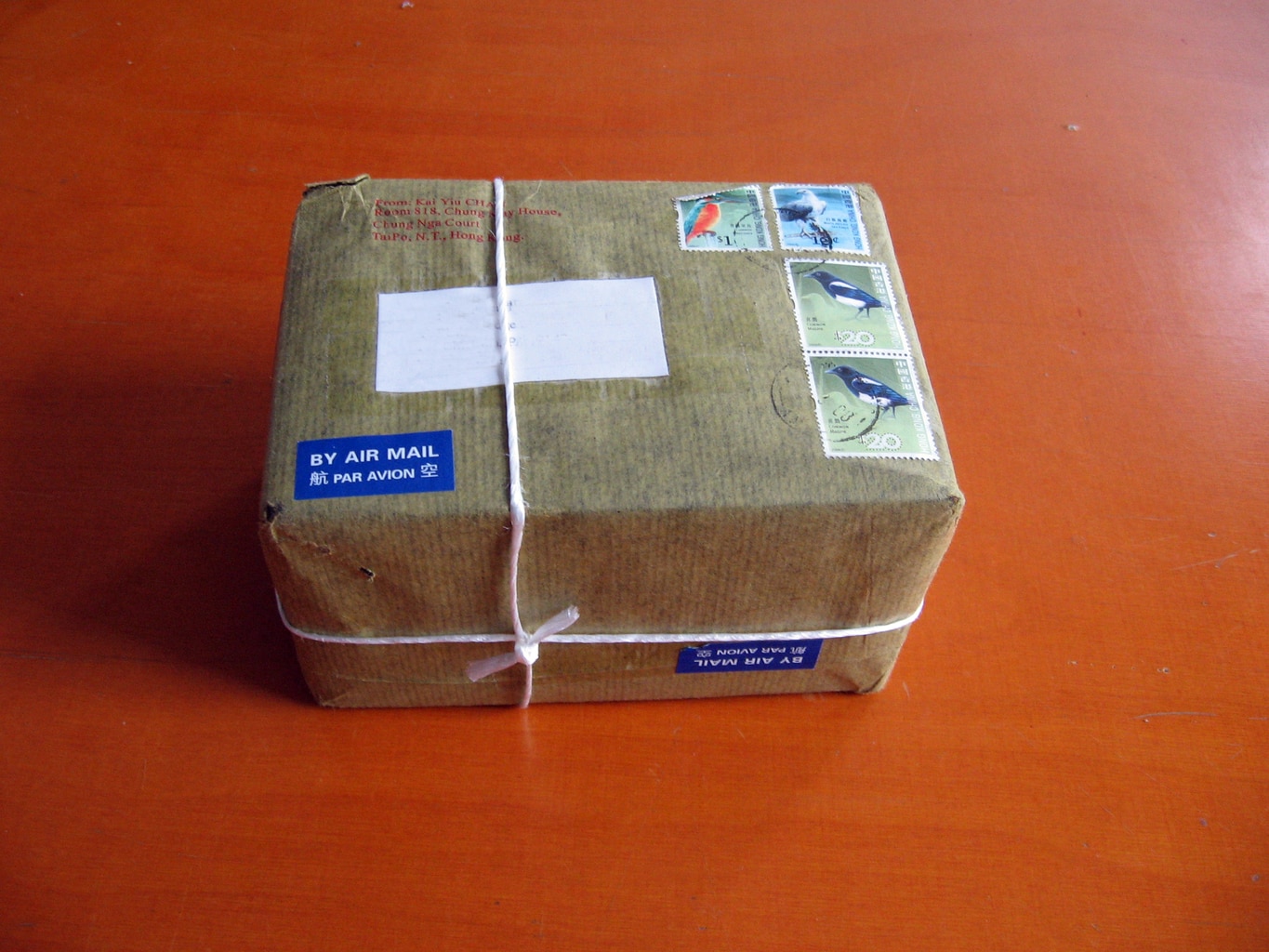 My best friend, who I'm missing immensely, attends school in California — over 1500 miles away from me in Texas. As a crafty person who likes giving gifts, every now and again I'll have the idea to make her a care package. I started to get bored with the standards, though: It's not really fun to just put a bunch of food in there. I want stuff that's cute and that she'll enjoy receiving.
On my last shopping trip, I planned out my care package for this semester. I decided to include some stuff she can use to decorate her apartment, like cute magnets and even a small plant that I found.
If you've been wanting to send your friends at other schools a present, or just want ideas for general gift giving, look no further – my patented apartment decor care package is awesome and fun! Here's what I added to mine:
Mini Succulent
To be honest, succulents used to freak me out. They've grown on me in the past year, though. The woman at the store where I bought mine showed me how to wrap it so that it wouldn't get messed up in my package, and let me know that it would indeed survive the journey as they only need to be watered every other week or so.
There are plenty of Etsy shops that sell succulent planters, or you can probably find one with plant included in a specialty boutique. I loved the design of mine and the "i love you," but there were so many other amazing options. I've noticed a lot of trendy dinosaur planters popping up in stores around town, so check out those, too!
Postcard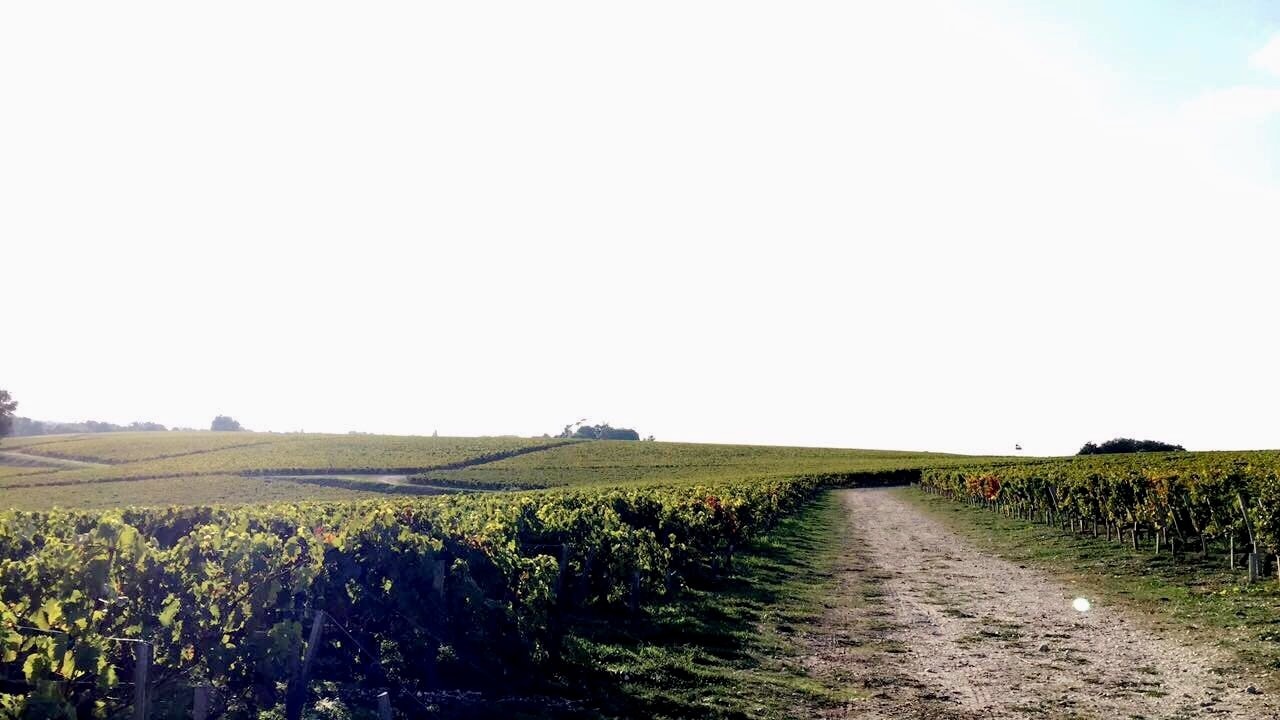 No matter where you are, everyone can appreciate a good-looking postcard from somewhere around the world. I found this postcard in a shop near campus and it stood out as something my best friend would probably hang up, especially cause she herself is from Austin.
This is also a nice way to write out your sentiments without the typical card, and it will automatically remind your friend of you whenever he/she sees it.
Cute Frame Plus a Picture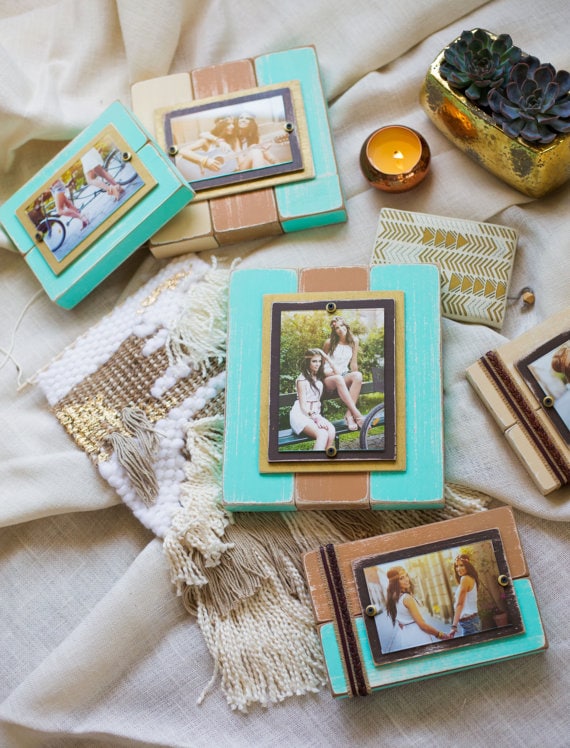 An empty frame, though a cute gift, isn't nearly as nice as sending a pretty frame with a photo of you two in it. Take this time to reminisce over old Facebook photos or the ones on your phone (or in my case cringe at some of the pics I took in high school). Find one that perfectly represents the two of you and adorn it with a frame of your choosing.
A simple frame from Target or Crate & Barrel would suffice, or you can hit up a flea market for a more vintage find.
Sassy Magnet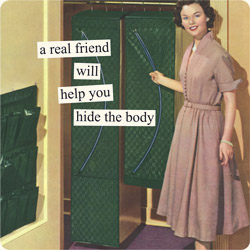 I almost bought something just like this for my friend. Unfortunately I'd already collected so much stuff by this point that it seemed unnecessary. But next time for sure, because these types of sassy magnets never fail to make me laugh.
This particular magnet can be found here, but Anne Taintor makes a variety of these sassy, retro magnets featuring the gals we all wish we could be. Pick out one that has a sentiment best representing your BFF.
Personalized Initial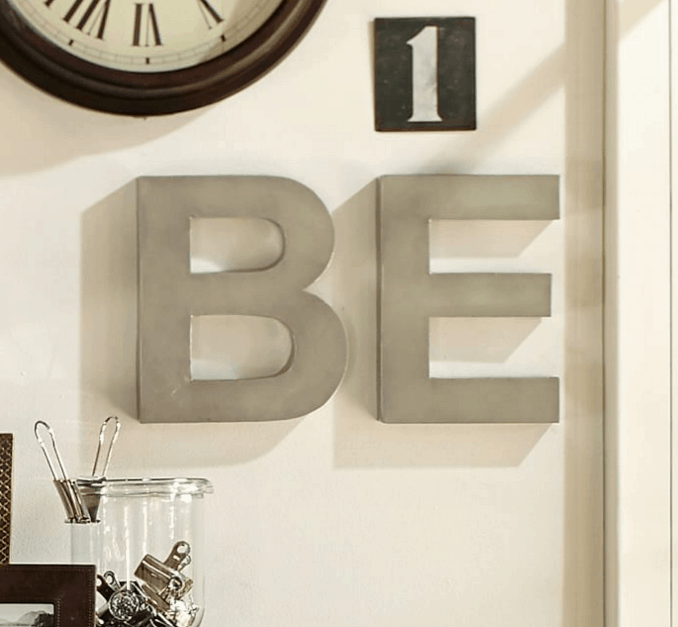 There are a variety of personalized initials you can get for your friend to hang up in her room. Corkboard, whiteboard, and metal are good options. (I'd stay away from marquee ones unless you want a very heavy box and have some serious cash to shell out.) This one is from Pottery Barn and is metal, but at 2 pounds and no more than 13 inches it won't require you to ship an extra large box.
If you want to fit everything into a smaller package, you can find cork or cardboard letters at about any craft store. Pin another cute photo or a handwritten note to it and you're good to go!
What do you think? Have you ever sent a care package?
I'd love to hear what other ideas you guys have for sending some unique care package items — I'm running out of creativity! Have you ever done mail swaps with your BFFs? Let me know what you've got on your mind on the comments.