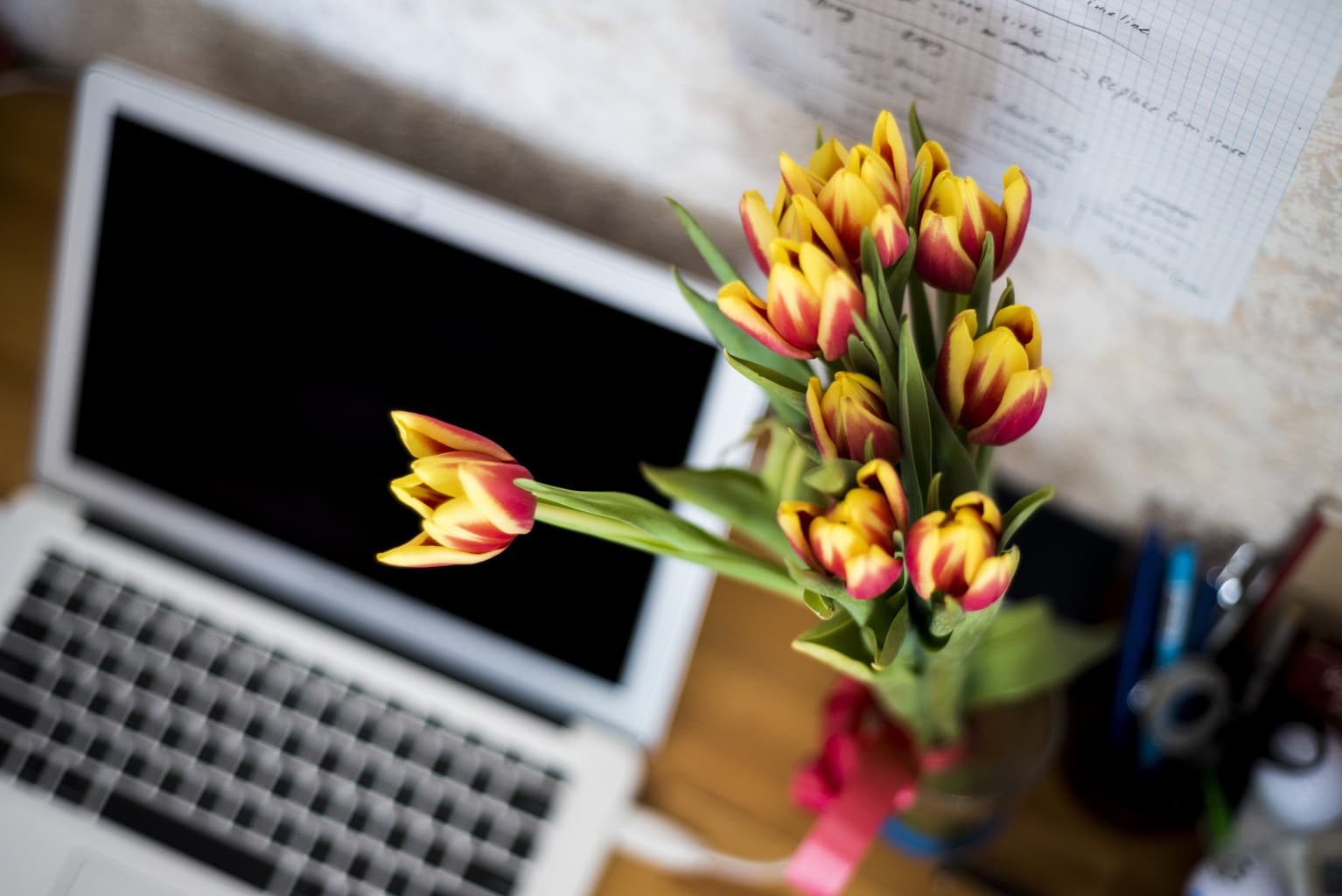 We all want open, breezy living spaces with giant windows that let in the sun and fresh air. We share these spaces on Pinterest; we make dream boards of them.
In reality, though, this is rarely what you get when you're at our stage of life. Sure, you have the occasional lucky soul who finagled a spot in the newest dorm on campus and is living the high life, but the reality is that dorms and student apartments are often small, stuffy, and dated. My apartment has no air conditioning and I'm pretty sure it's at least a century old, so it doesn't always feel so full of life.
Luckily, if you're thrifty and have a good eye, you can change the vibe of your apartment completely. One of the easiest ways to add life to a stuffy apartment and give it a breezy, healthy feel is to add plants. They're attractive, easy to find and fit in a dorm, and quite literally bring life to your space.
Here are four ways to bring the outdoors into your dorm design:
Herbs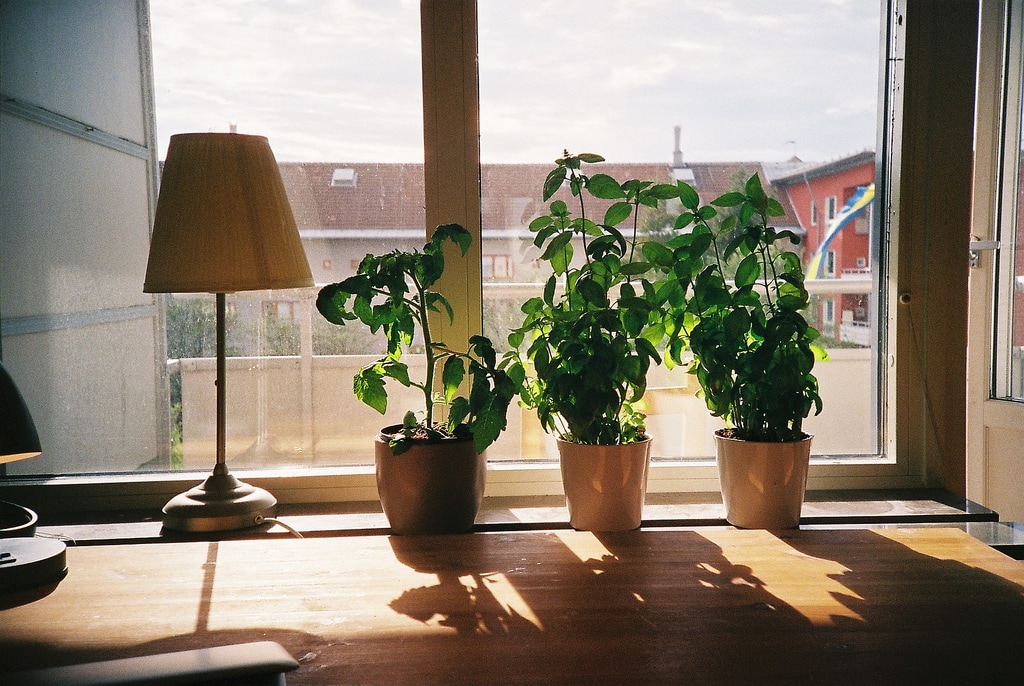 Everyone, from my roommate to my grandmother, is getting on this train. Herbs are the perfect thing for someone with an interest in gardening who's being stifled by the general lack of places to do so on a college campus.
As plants with functionality, herbs can serve as beautiful bits of potted greenery and delicious meal pick-me-ups as you're learning to experiment with dishes. If I weren't such a pathetic cook, I would use fresh herbs in everything.
But honestly, fresh herbs+frozen pizza=still probably delicious.
Air Plants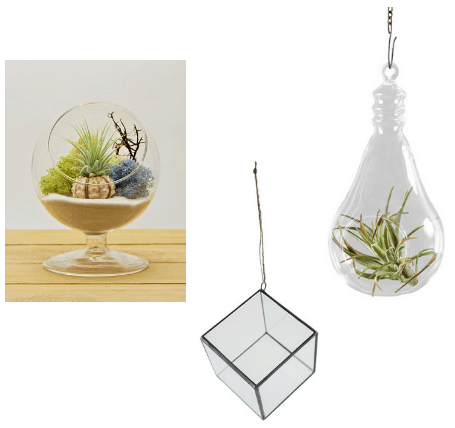 These little guys defy all the laws of plants and what we've been taught about them. Air plants don't go into soil. You water them by soaking them or spritzing them from a spray bottle. They're free floating and unattached, so you can place them in all kinds of funky containers that a normal plant couldn't survive in. My favorite are the hanging glass bubbles.
There's an irony in this post in that I think I have somewhat of a black thumb. I bought a bunch of air plants earlier this year and slowly managed to rot each of them over the course of a semester. There's a trick to giving them the right amount of water that I have yet to master, but I hope one of you out there has and can suggest some tips for our readers (and me) in the comments.
Fashionable Planters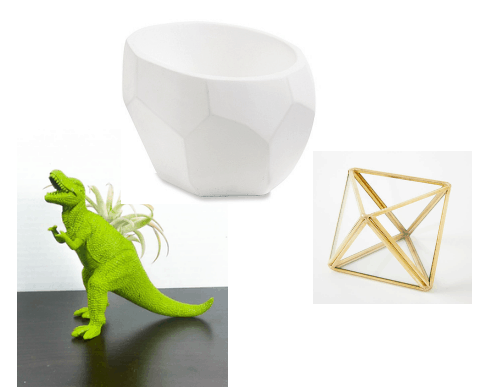 Perhaps the most important thing about plants for the fashionista is not the actual plant, but what it goes in. It's 2016 and you don't need to settle for a terracotta pot (unless you're into that, in which case go crazy).
Every beautiful, trendy and wacky planter you can dream up is available on the internet. Planters make for excellent decor, and they also serve a purpose as opposed to just creating clutter.
Fake It Until You Make It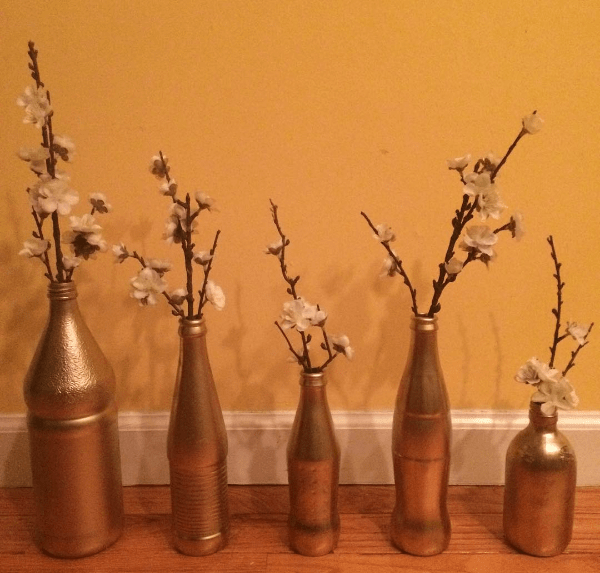 I read an apartment suggestion online recently about buying fresh flowers. That's a nice idea, but I know I don't have a fresh flower budget. And some of us (hi) don't always have the luck we'd like with potted plants, but still love the look. If you find you're bringing more death into your house than life, it might be time to try some fake but still gorgeous planet life.
You may think the plastic plants are cheesy, but they're worth reconsidering! The flowers in my bottle design above are super plastic. Fake flowers are great for low light areas or places where you couldn't plant something, like in a decorative bottle.
However, if you think that kind of flower is only appropriate for graveyards, check out the stunning and unusual wooden flowers below from EcoFlower. They're evocative of real plants and capture the liveliness you're trying to bring into the room, but also make a unique fashion statement.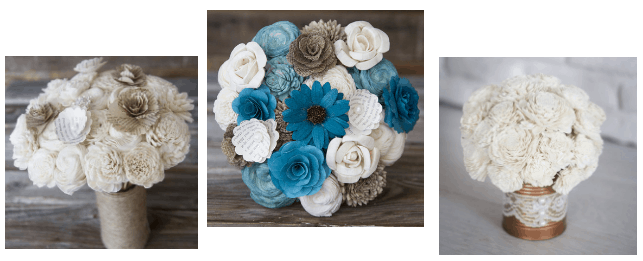 How do you liven up your space?
For more on decorating your space with plants, see our list of easy to care for plants for college dorms and apartments.
Now let's hear your thoughts. What kind of plants do you like to keep around? Are you better at keeping them alive than I am? Let me know!