This post may contain affiliate links, which means we may receive a commission if you purchase through our links. Please
read our full disclosure here
.
It's no secret that I'm absolutely obsessed with office space interior design. I wish I spent as much time actually working at my desk as I do thinking about how I can decorate and organize it… but I digress. We recently wrote about three ways to decorate your dorm room desk space, but there are so many more ways to make your office space as chic and functional as possible!

In this article, we'll talk about three more ways to decorate your dorm room office space, and this week's edition will include some pretty unique ideas! Nearly anything can be converted into an organizational tool for your desk, and that's why I love office design so much. Let's get started!
1. Skip the bulletin board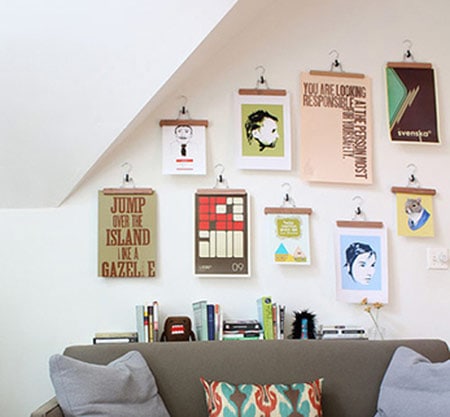 The #1 thing that your RAs (or landlords) will tell you when you move in is to not damage the walls. That means thumbtacks and nails are out of the question, so how can you hang up your gorgeous collection of magazine clippings and artsy prints without resorting to a bulletin board?
Try using clothes hangers (like these pants hangers from IKEA) to hang up your pictures and posters instead! Attach clear Command hooks to the wall in any random pattern, add the hangers, and presto! Your wall is certifiably gorgeous.
Attach some strong wire to your wall and clip pictures and small posters to that. It's a fresh take on the clothespins-and-string display, and will definitely stand up to greater wear and tear.
2. Invest in some greenery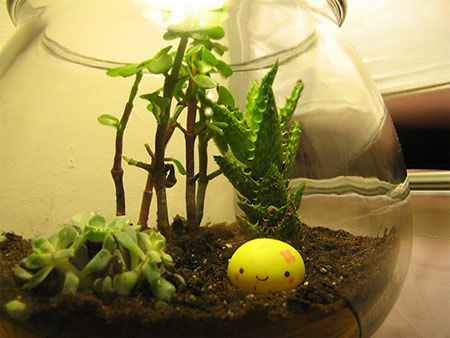 We've previously covered the best plants for a dorm room or apartment, so why not add a small plant or two on your desktop? Apartment Therapy recently published a blog post extolling the virtues of desk plants, and we couldn't agree more. A little hint green foliage will make you feel noticeably better.
It's important that the plant is neat and well-contained. Terrariums are ideal for this purpose, but you could even get some succulents or other plants that don't require too much maintenance.
Of course, if you're not sure that you can take on the additional responsibility of caring for a plant, try a fake plant — just having the color near your workspace will brighten your mood.
3. Office supplies — the cuter, the better!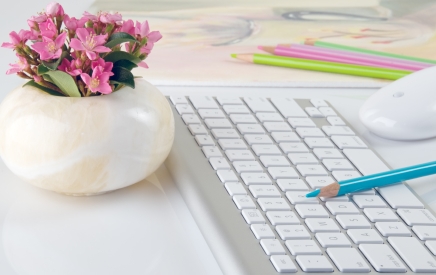 Photo: iStockPhoto
Whether you're a fan of clear acrylic, bright plastic, or shiny metal, you can never have too many office supplies or cutedesk organizers. You'll want to minimize how many organizers you put out on your desk, though, so you can maximize your workspace. Mix and match colors and styles, or get everything from the same set — just make sure that your pens and tools are adequately corralled!
Try these office supplies on for size: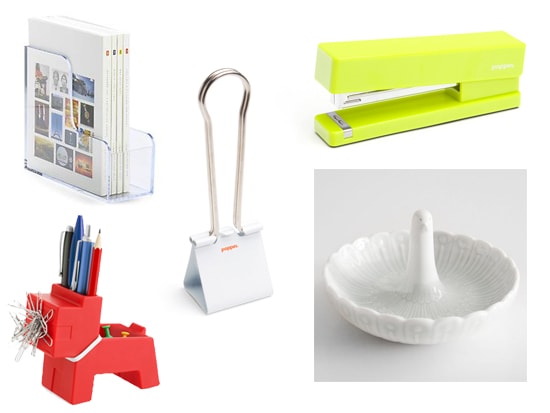 Product Information: Magazine File, XL Binder Clip, Stapler, Ring Holder, Organizer
What do you think?
How is your desk organized? Did our tips help? Where's your favorite place to go for quirky and effective office supplies? What advice do you have for people trying to organize or redecorate their office space? Let us know with a comment!