This is a sponsored post written by me on behalf of Zipcar. All opinions are 100% mine.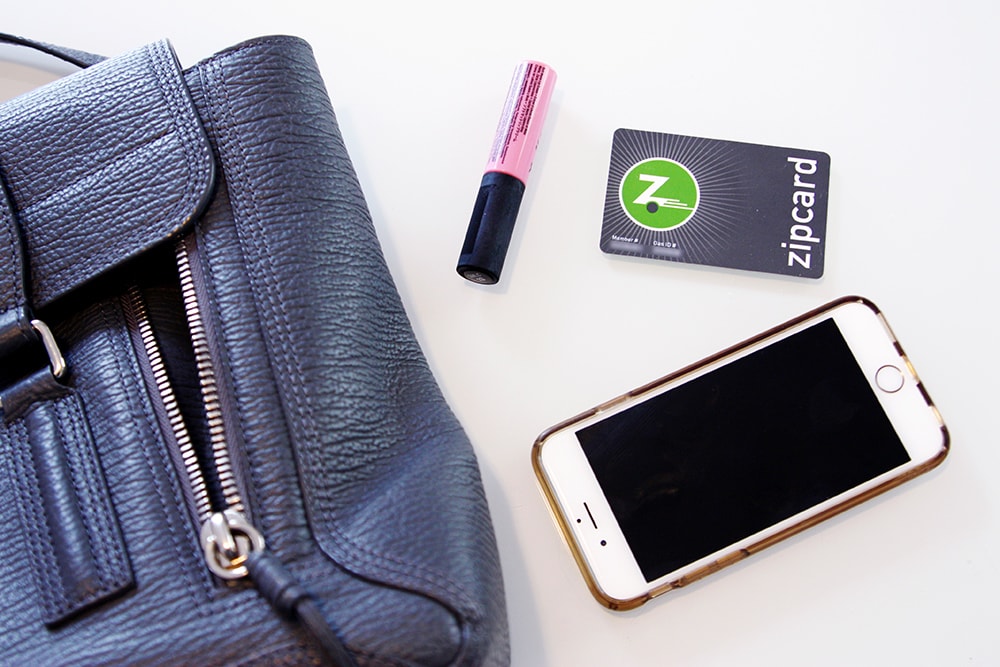 College is all about freedom – for most, it's your first time living on your own. But most students don't bring their own cars to campus, and a lack of a vehicle can limit your freedom to do all of the things you want.
Fortunately, Zipcar exists to solve that problem. With cars available to reserve on your schedule, you can have access to a car whenever you want, without the hassle of paying to park and maintain a car on campus.
I gave Zipcar a test of my own this week and loved it. Read on to learn more about this awesome service!
7 Reasons Why Zipcar is Awesome
Not familiar with Zipcar? Let me count the reasons why it's the best thing ever for college students:
Cars are available by the hour or day – run errands or take a road trip, your choice!
Low hourly and daily rates – Zipcar can be more affordable than having your own car on campus when you factor in parking, maintenance, and insurance.
Many Zipcars are parked directly on campus. Hello, convenience!
Anyone age 18+ can access Zipcar.
All students are welcome (including international students).
Gas + Insurance are included in the price, so everything is super simple.
You won't be stuck with an old clunker. Zipcar offers new vehicles (1 – 2 years old) in a variety of makes and models.
My Zipcar Experience
I just moved to a new place this fall, so I've been furniture shopping like crazy. Problem is, my tiny coupe can't fit anything bigger than an end table. A very small end table. Enter, Zipcar.
When I found out I could use Zipcar to reserve a large Ford for a few hours, I was so excited – finally, I could pick up the pieces of furniture I'd been lusting over at my local Homegoods. (They unfortunately don't offer delivery.)
Here's the ultra roomy Ford I reserved just south of Boston: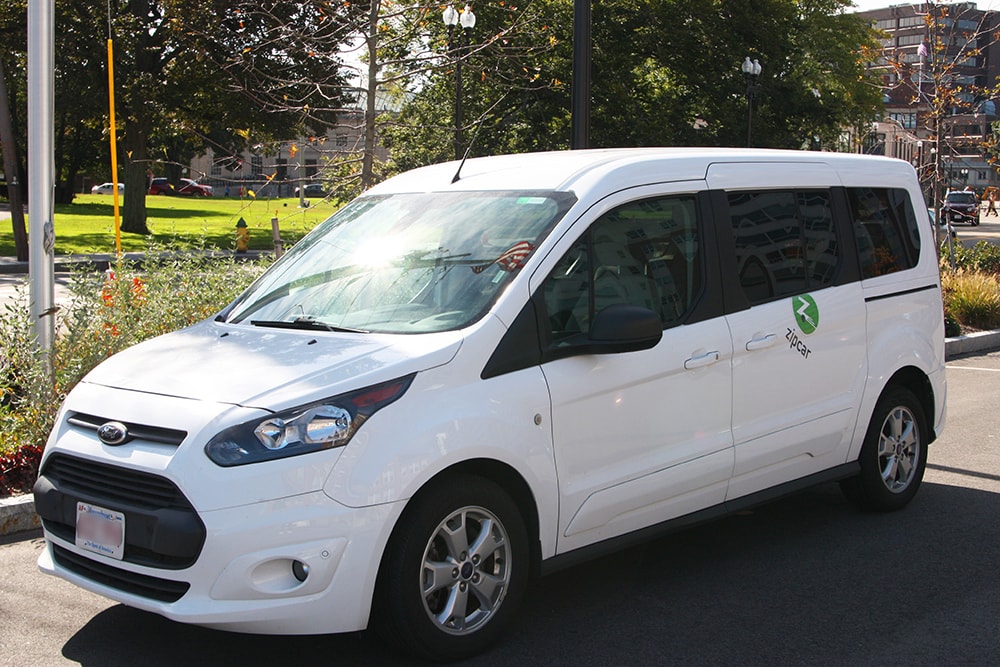 Perfect, right? It's even bigger than the photo shows – with the seats folded down, there was more than enough room for everything I picked up on my Homegoods run (two large chairs and a console table, if you're wondering).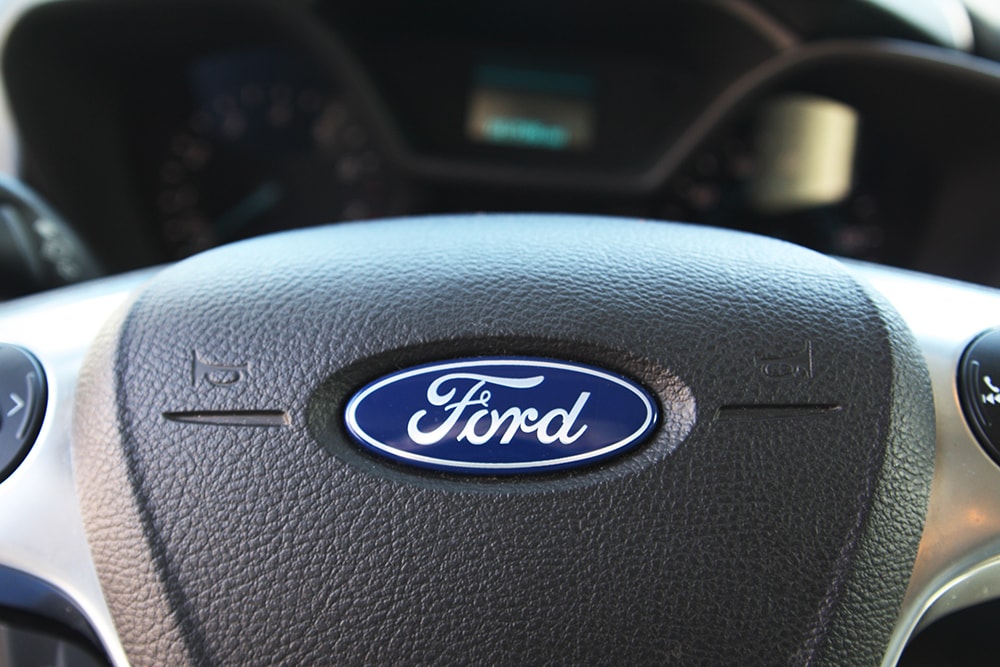 Overall, my Zipcar experience was a 10 out of 10. The process for picking up and dropping off the car was simple, and the two hour window I reserved was more than enough time to pick up my furniture, bring it home, and then drop off the Zipcar. I'm definitely going to use them again!
Uses for Zipcar in College
As you can see, Zipcar is truly awesome if you're in college. It gives you true freedom to live your life, on campus or off, the way you want. Whether you're furnishing your apartment like me or just want to take a shopping trip to the local mall, Zipcar is your answer. Here are just a few of the possible uses for Zipcar:
Going back and forth to work at an off-campus job, or traveling for a job interview.
Taking a weekend trip to a nearby city.
Running errands in your college town, especially if it's not a particularly walkable area.
Volunteering in your community (and bringing friends along!)
Selling items on eBay and bringing them to the post office. I used to walk my items 30 minutes to the post office in my college town – so un-fun with larger boxes.
Millions and millions of others – Zipcar gives you the freedom to go wherever YOU want, whenever you want.
Do you use Zipcar?
Is Zipcar an essential for your life? Do you have your own car on campus? Let us know by leaving a comment below or posting on social media with #WhatMakesMeFree.
Disclosure: This post was sponsored by Zipcar. The opinions, as always, are our own. For more information, please see our Disclosure page.