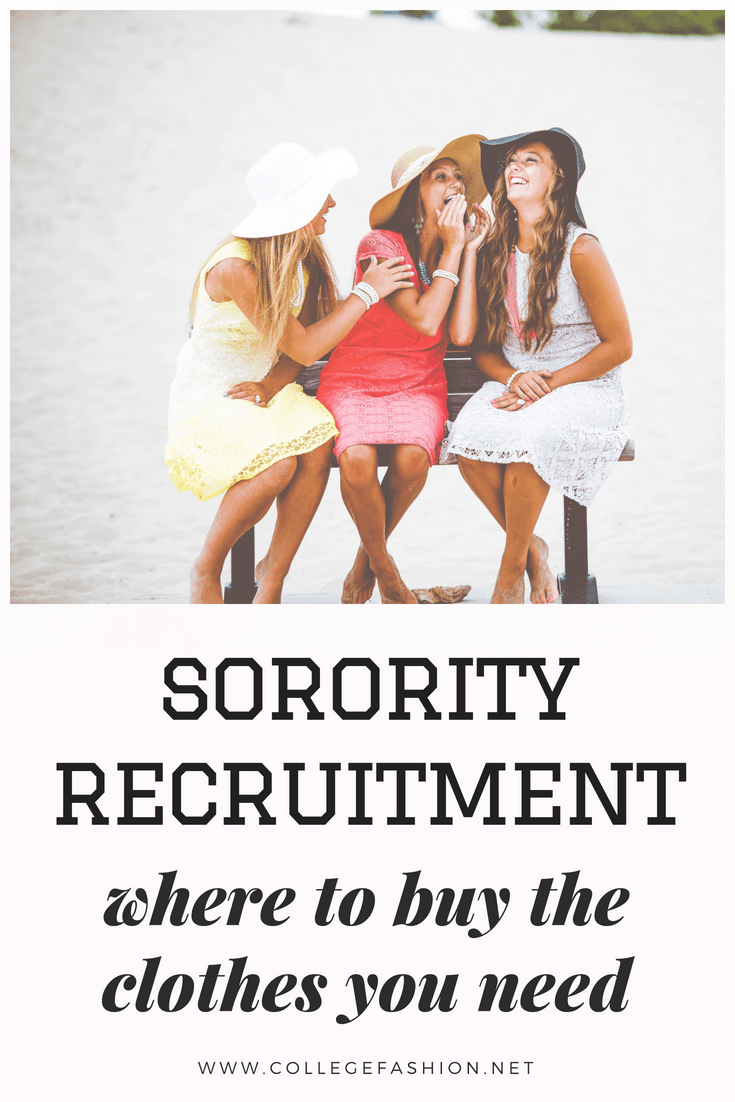 Recruitment is in a week… you've started packing up your room, getting ready to settle into your dorm when suddenly you realize…
I have NOTHING to wear for Recruitment.
First things first, you definitely have something acceptable to wear in that huge closet of yours, but we all know the importance of loving your outfit to get that extra confidence boost.
You're running on a major time crunch to find cute outfits. Now what?
(Psst–if you haven't read it yet, be sure to check out the ultimate guide to joining a sorority. Then come right back here for tips on where to find sorority apparel!)
1. Shop your closet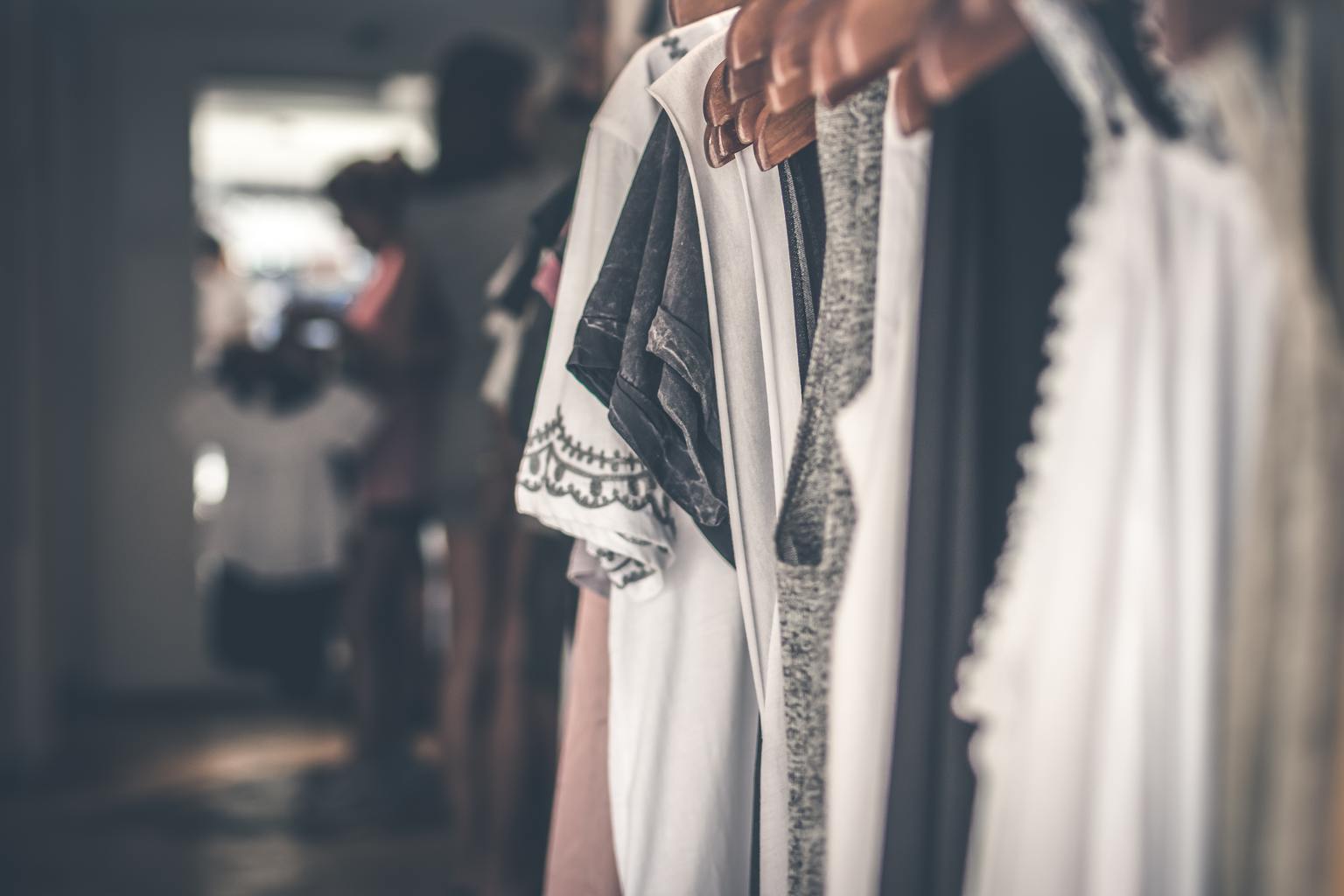 The amount of times that I have forgotten I owned a specific dress or a pair of sandals is endless. Today's society is focused on "buy, buy, buy" when it comes to all of the new trends that influencers and celebs are showing off. Because of this, we frequently wear a shirt a total of maybe three times, thinking "wow my shirt is so overworn" after you post a pic of it on Instagram.
Drop the number of times you've worn those pants. To the girls in the sororities, those pants look like brand new.
The beauty of shopping your closet is that it is inexpensive and convenient.
2. Take a quick trip to your local mall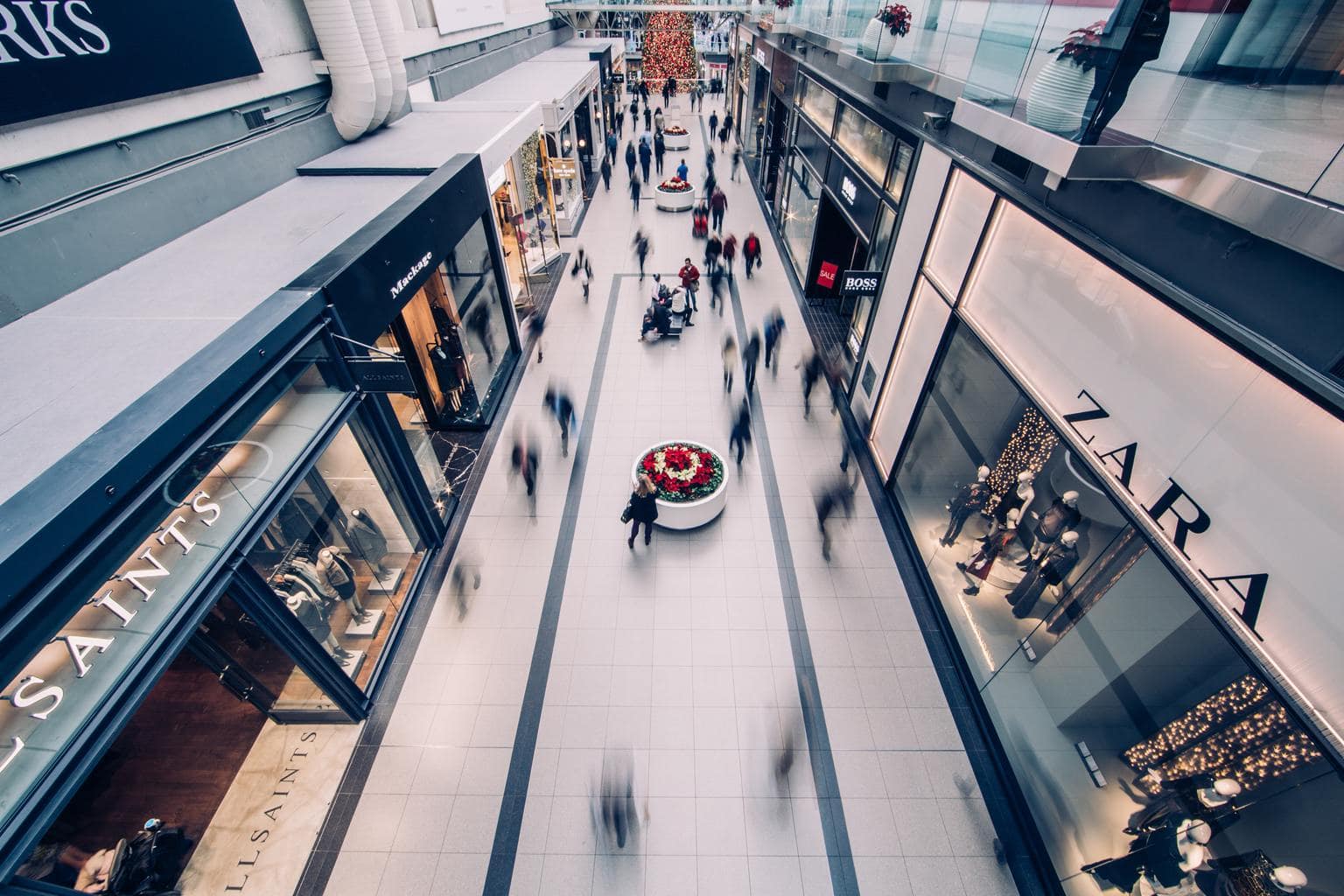 Whether or not your mall is five minutes away or 15, it is a great resource for quickly finding trendy, inexpensive recruitment outfits. Most malls have popular chains like Forever 21, Macy's, or Zara. Make use of these stores when you need to find a variety of styles and are under a time crunch.
3. Who doesn't love online shopping?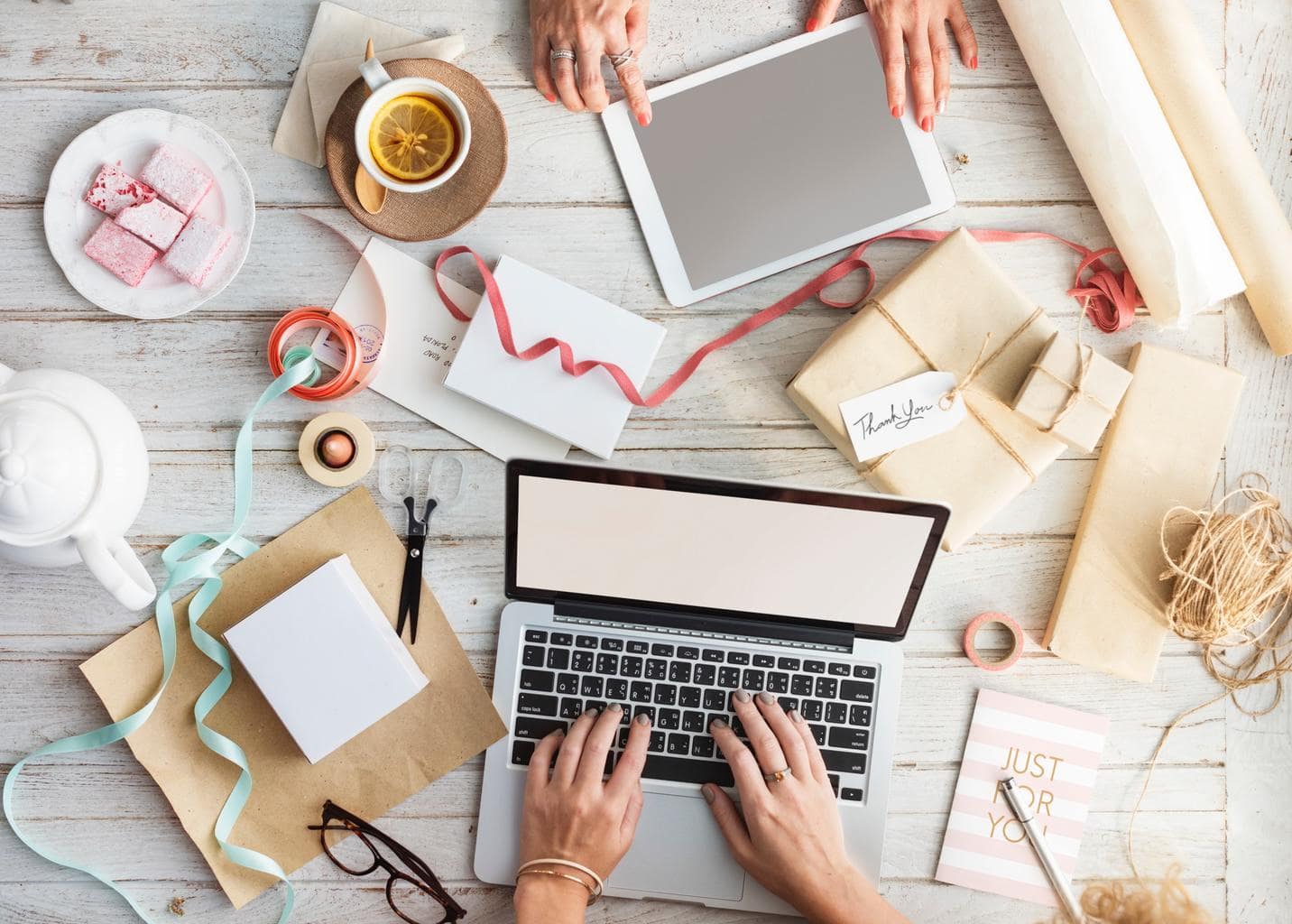 Online shopping is simply the best. Convenient, broad and effective, online shopping gives you access to affordable stores with the click of button. If you need an outfit in three days or 10 days, I suggest ordering a variety of sizes to your dorm for options and efficiency, then just return what you don't need.
My favorite online stores to shop at are ASOS, BooHoo, and The Real Real:
ASOS is a massive online retail store, selling hundreds of respected brands. (If you order from ASOS, make sure to select the US store instead of the UK store)
BooHoo is another UK-based online retail store offering affordable, trendy clothes.
The Real Real sells luxury designer goods for less via their website and app. Get the best bang for your buck by purchasing from their consignment section.
4. Borrow from a friend
The beauty of living in a dorm with so many other girls is that you can ask to borrow clothes if you are lacking that perfect accessory or need a pair of shoes. Never be afraid to ask your close friends! The worse thing they can say is no. If you do borrow something, make sure to return it or else there might be some drama…
A final note…
Before you have a meltdown over clothes, try out some of these options. I promise you will look like a fashion model come recruitment week. Just remember that clothes aren't the deciding factor in recruitment and your confidence will outshine any Alexander Wang skirt.
Comment below if you have any questions about shopping for your ideal recruitment week outfit.