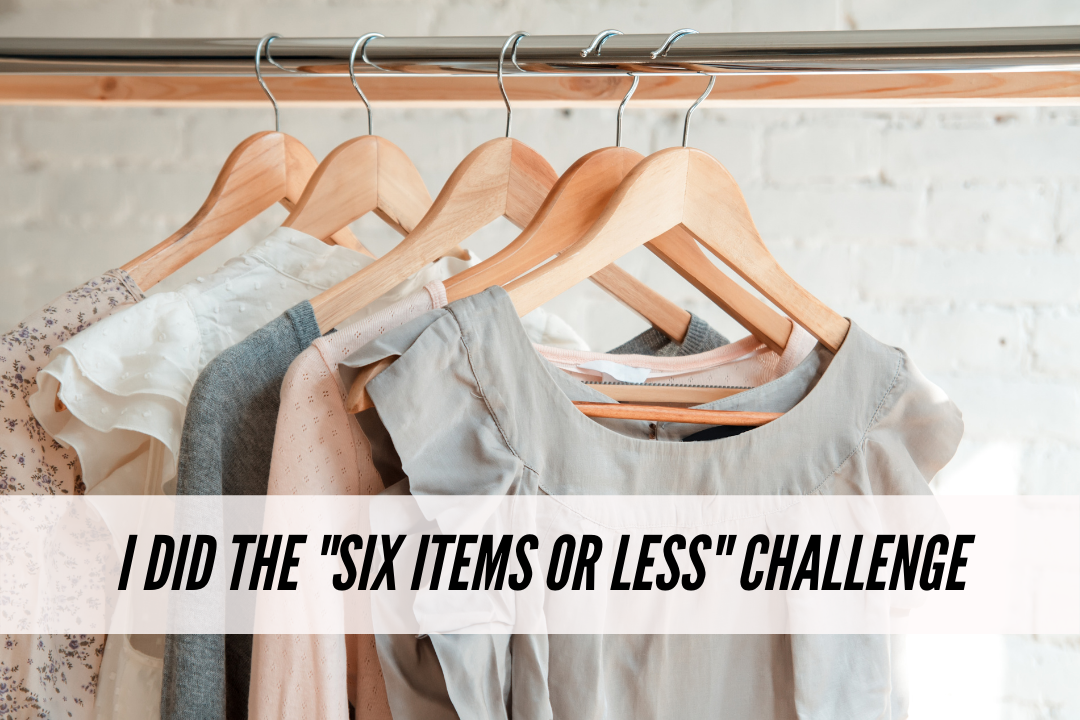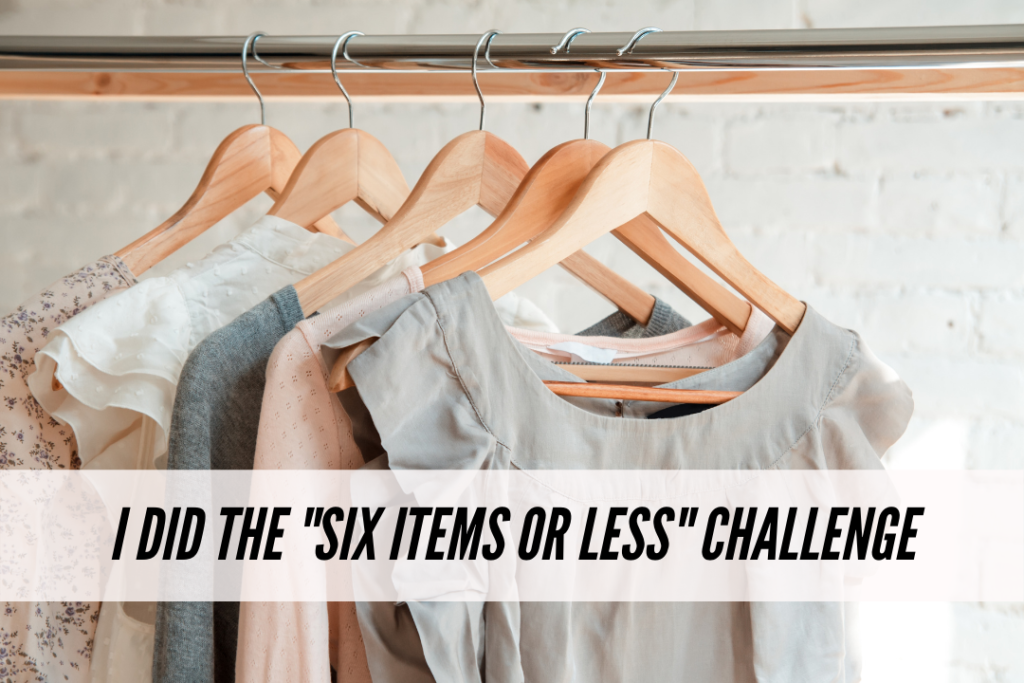 For the past 30 days, everyone in my Intro to Retail Merchandising class has been participating in a top-secret fashion and social experiment.
In an attempt to explore our personal ethics, buying behavior, and tendencies for over-consumption, all 145 of us have been wearing just six articles of clothing for the last month. Six!
The six items we chose needed to get us through every and any situation: class, parties, dates, review sessions, whatever! And, we couldn't tell anyone what we were doing.
As a fashion (…and style and shopping)-obsessed girl, this assignment totally freaked me out. What pieces would I choose? How would I do it? Would people notice?
If you want to know the answers or you're interested in participating in a challenge of your own, read on!
The Challenge Rules:
Pick a maximum of six items to wear for 30 days.
Once you pick your six items, they cannot be changed for the duration of the challenge.
There are freebie items! These include undergarments, swimwear, workout clothes, outerwear, work uniforms, shoes, and any accessories.
You're allowed to wear "multiples" of ONE of the six items so you can do laundry. So, if you have two pairs of skinny black pants that are identical for all intents and purposes, you can wear them! You cannot, however, wear one pair of skinny black jeans and one pair of black dress pants — the items have to be the same.
During the 30 days, you cannot go shopping for clothing for yourself.
The 6 Items I Chose…
For my part in the challenge, I chose items that were simple, practical, easy to mix, and warm: a basic white tee, black skinny jeans, a drapey white three-quarter length shirt, a purple tunic blouse, black pencil skirt, and draped long-sleeve taupe sweater.
My strategy? Keep the individual pieces simple and play up shoes and accessories.
The pieces I chose are cute and there are some interesting design elements, but the colors are muted and not particularly memorable — definite basics. Therefore, accessories were a must.
My Experience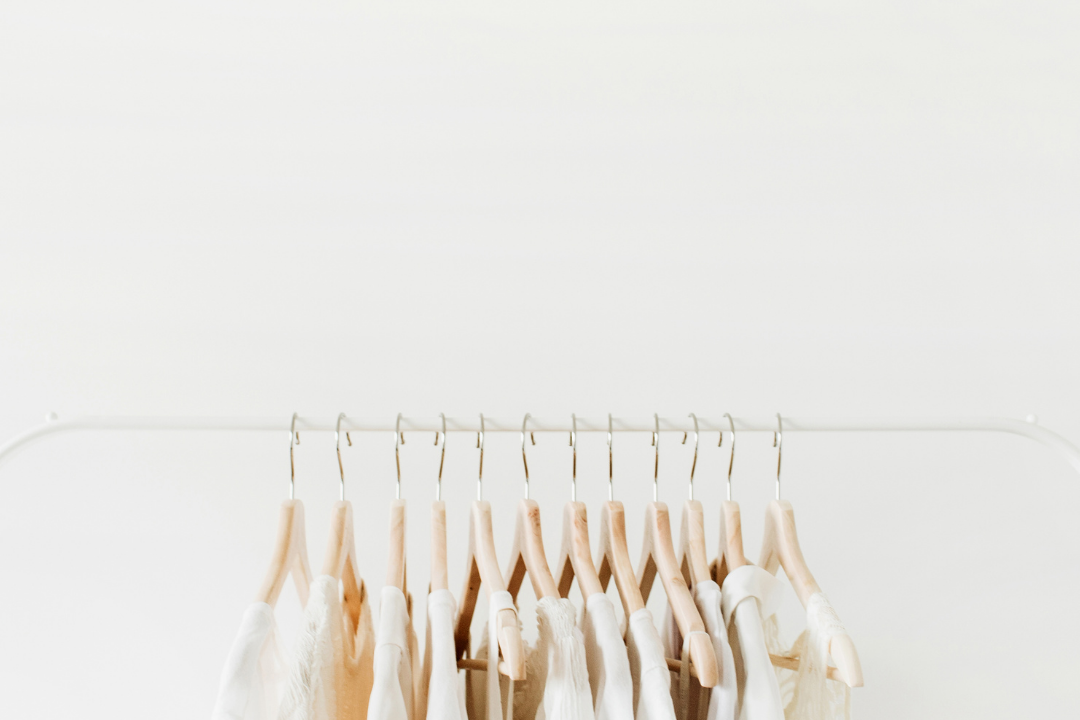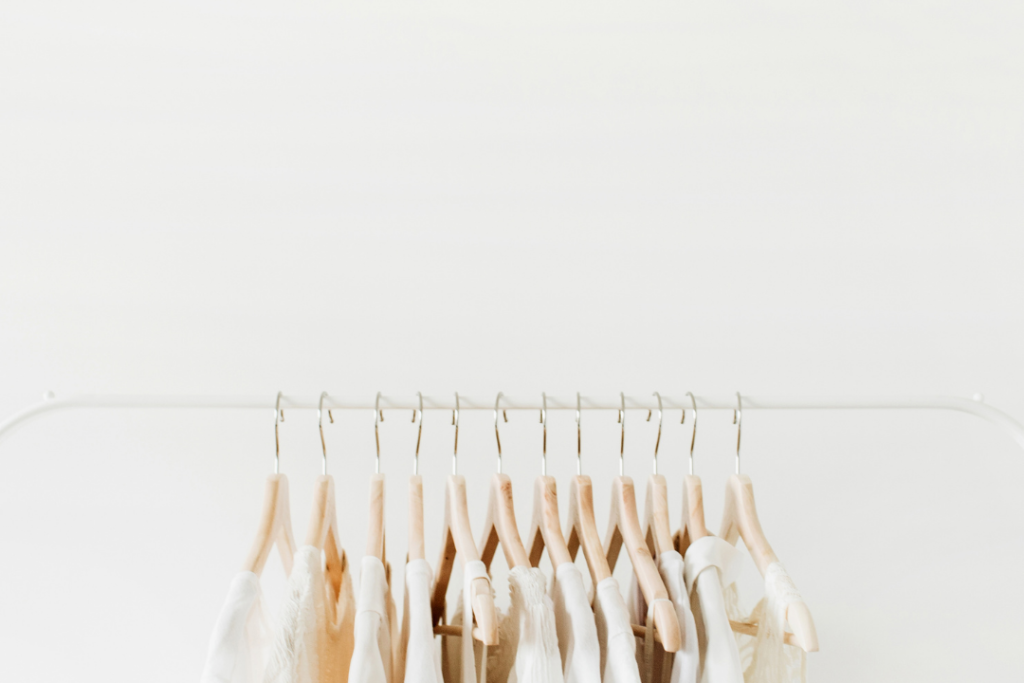 Here's a rundown of what I learned while taking the 6 Items or Less Challenge.
Shoes, outerwear, and bags became my BFFs.
Freezing Minnesota winters necessitate owning lots of cute (and warm!) outerwear, so I had that covered.
Before the challenge, I'd just grab whatever was closest to the door on my way out. Over the 30 days, however, I proudly exercised my right to rock different outerwear styles, going from a cozy fleece zip-up to a cropped wool peacoat, to a long puffy jacket, to a down coat with a fur-trimmed hood.
Similarly, although I've never been a shoe girl, I suddenly began to take great pleasure in alternating my footwear and showing off my boot collection. As I found, it's pretty amazing how much a simple shoe can change an outfit!
I had to do laundry far more frequently.
With the rest of my wardrobe temporarily off-limits and with only a few options to choose from, it felt like I was doing a new load of laundry All. The. Time.
I got bored quickly.
While the pieces I picked were practical, they weren't especially fun. After a week or so of wearing the same things, I felt dull. I missed different textures. I found myself admiring the forbidden tops, dresses, and jeans in my closet. I missed getting dressed! Oddly enough, though, I didn't think much about shopping until I was actually in a store.
Going shopping, as you might imagine, was not a particularly enjoyable experience! I saw all kinds of cute clothing, none of which I was "allowed" to buy.
Had I not missed out on purchasing the last pair of AGolde ripped jeans in my size at 60% off, the trip might have leaned more towards "boring" and less towards "tragic." Upside? I saved $$$!
I pushed the boundaries.
On those special days when I felt like I had to be extra comfortable, I ditched my skinnies in favor of a pair of leggings.
I told myself that I was still within the rules as the leggings were from Aerie — they even said "AERIE F.I.T." on the waistband — and were therefore totally "workout wear," even though I never wore them with my Nikes.
Annnd I may have ended up wearing a non-six tank top for a few hours one night. My b!
No one really noticed.
I worried that people would instantly notice I was re-wearing the same clothes, especially because I hold a leadership position in a fashion group on campus, but really, no one seemed to. (And if they did, they didn't say anything!)
It seems as if people only notice what you're wearing if it's something extra special or interesting, but they're usually much more concerned with their own looks.
…But I paid a lot of attention to what other people were wearing.
You know how if someone says "don't think about elephants," elephants are suddenly the only thing on your mind?
For me, the challenge was exactly like that!
I was suddenly hyper-aware of fashion around campus, noticing new jeggings, perfectly-placed headbands, and chunky knits everywhere. In my merchandising class, of course, I was especially observant: I wanted to catch someone cheating on her style diet! 
In case you're wondering, it happened — a girl showed up for class one day totally channeling Blair Waldorf in a fitted skirt, flouncy blouse, black tights, bejeweled flats, matching headband and an adorable pea coat — definitely not in her six items, but she looked amazing.
Take the Challenge Yourself!
Our assignment was roughly based on the experiences of the ladies behind SixItemsorLess.com and The Uniform Project, all of whom participated in a similar wardrobe challenge.
So if you're interested in participating in a style diet of your own, check out their guidelines or use the ones I provided above.
Think you could do it?! Make sure to photograph the items you choose to wear and document your experience.
(Send us the link if you blog it!)
It's pretty interesting to see how things turn out. As our professor told our class, "You can do anything for 30 days, there is a lot of clothing you won't even miss, and just THINK of the money you'll save!"
What do you think?!
Have you participated in the Six Items or Less challenge or done something similar? What would you choose to wear if you tried it? Do you think you have too much clothing? Not enough? Could you survive with just six items?
Whatever your opinion, let us know with your comments — I'd love to hear your thoughts!