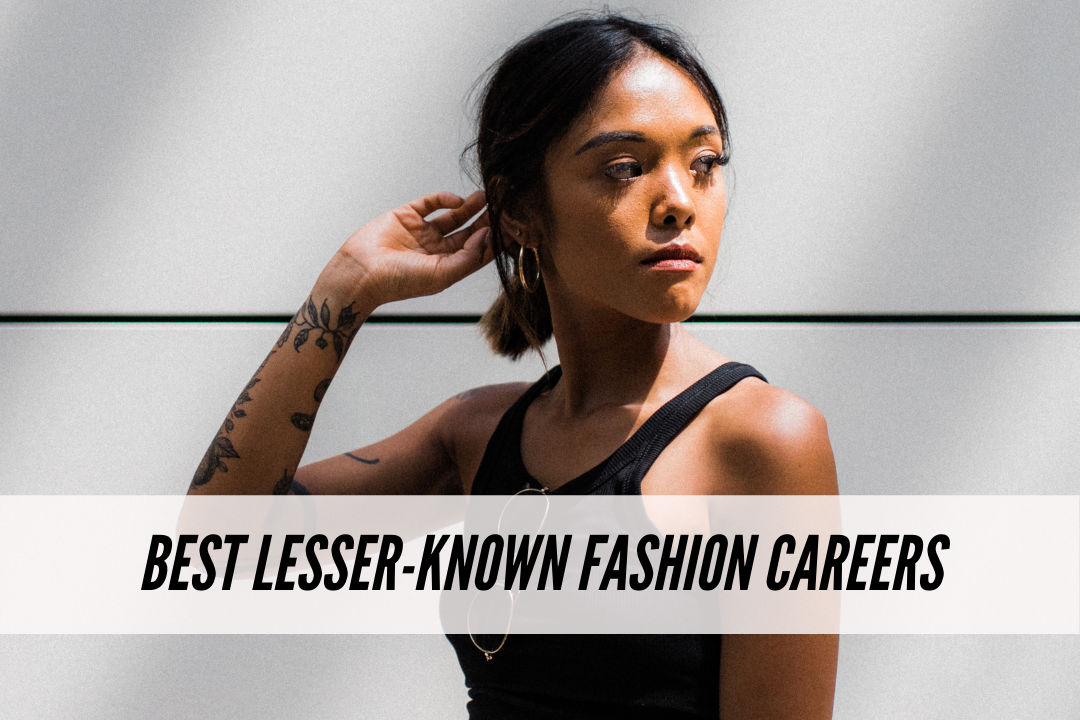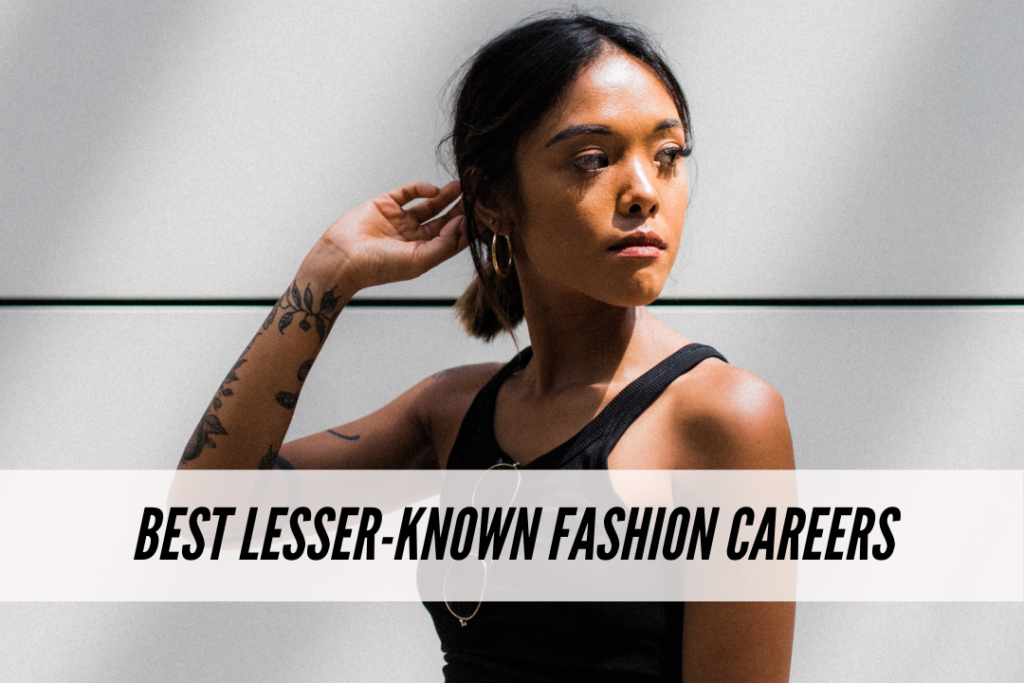 When I was 12, I thought that the only way to break into the fashion industry was as a designer.
I forced my grandmother to teach me to sew, begged my mother to enroll me in drawing classes, and started scouring the websites of FIDM, FIT, and Parsons.
My path, I decided, would be to attend FIDM in LA and get a degree in Apparel Design, intern at Prada or a similar fashion house, and then launch my own (very successful) line.
I found out I wasn't suited for the life of a designer – I almost stitched my hand to the fabric, couldn't draw to save my life, and wouldn't have been able to afford any of the private fashion-focused colleges.
Life happened, and my plan kind of fell apart. 
Six years later, I'm a student at The University of Texas at Austin majoring in Marketing, French, and Rhetoric. I couldn't be happier with the way things turned out.
I still plan to work in fashion, however.
And I think that's what a lot of girls forget when they're thinking about their careers and how to apply their major.
There are so many ways to get into the fashion industry, even if you're not majoring in something textiles-related. If your passion is in the clothing or beauty industry, pursue it!
My respect for those majoring in apparel design is beyond high, but there are also a lot of cool careers behind the scenes.
Below are 12 lesser-known careers in the fashion industry. Simply scroll down to learn more about each of these professions:
Business
As a business major, I'm going to show a little bias and cover these careers first. If you've ever wondered why certain brands seem to sell so much better than others (despite having similar products), how marketers seem to know exactly what you want to see, or how clothing is priced, read on!
Fashion Marketer
Are you majoring in marketing or advertising? It's time to look at fashion marketing! Fashion marketing is a fascinating science that ranges from conducting market research into different demographics to being a brand manager that determines what image to promote. Every fashion company will have a marketing department that seeks new graduates to help them create featured campaigns and analyses relating to their target market.
Financial Analyst
While the majority of my finance friends plan to work for big banks in New York, there are always openings for financial analysts that will determine how the company invests its money, budget capital projects, support payroll operations, etc. They don't mess around with these jobs – GAP and Nordstrom are both currently hiring financial analysts and candidates are required to have an MBA.
Supply Chain Analyst
Supply chain is a fun field that deals with all the processes related to production and distribution of a good. In fashion, that might require you to oversee the creation of a garment shipment, from gathering raw materials to the final delivery at a local store. Logistics and distribution managers are hired to ensure that goods are accounted for and make it to their destination in the most efficient way possible. If you like strategy and organization, you might enjoy a career in supply chain.
Strategy Analyst
Are you a management major that loves to figure out how to optimize processes? Apply yourself as a strategy analyst for companies such as Lululemon (currently hiring) and figure out how to keep a company competitive. Strategy analysts aid marketers in keeping their brand ahead of the rest. A strong drive and creative mindset are needed to succeed in this field, but the rewards can be very satisfying.
The Arts
There are a lot of careers in the fine arts and design that help make the brands of today's world run smoothly. If you have a creative eye and are good with visual aesthetics, you might want to see if one of these careers in fashion appeals to you:
Visual Merchandiser
Have you ever walked into Anthropologie or Free People and fallen in love with the decorations or store layout? Visual merchandisers help set up the aesthetic of the store and decide how clothing is arranged to appeal to people's senses. If you want to help highlight the features of your favorite brand and have a knowledge of color, lighting, and space, think about a career in visual merchandising.
Commercial Director/Video Producer
If you have a background in film, you might want to consider being a creative media director that helps cast models and actors to portray a brand message. Additionally, you can create videos for a company website or blog to draw in readers or purchasers. Refinery 29 is currently hiring a video producer to create cost-effective videos for advertisers.
Stylist
Stylists are a fun part of the fashion industry – they don't make the clothes, but decide when models should wear them. Wardrobe stylists might be in charge of deciding how to style celebrities to promote a line, or put together a specific look for campaign models. High-up stylists may even work with the designers themselves to produce custom clothing, so work hard and you might be able to make it to the top!
Communications
Communications is an important part of fashion that deals with the sending of messages to the public, other designers, and even employees. Without communications, those pretty magazine ads would not exist, and neither would the magazine itself!
Graphic Designer
Also an art, graphic design aids many advertisers in creating content that communicates a message to consumers. As a graphic designer you could create magazine ads, billboards, website content, and packaging for brands such as Forever 21, GAP, and Target. Graphic designers are typically technologically savvy and have a strong understanding of the brand they work for.
Photographer
Does your interest in photography extend beyond taking selfies? Photographers are essential to brands themselves, since they shoot ad campaigns, product pictures for their websites, and catalogs. They also make magazines like Vogue and ELLE possible, and help capture the first photos at fashion week. The job is fast-paced and often requires travel, but the top photographers get all-access passes to some of the best events in the world.
Journalist
Obviously, everyone would love to have the Teen Vogue internship featured in The Hills, but what if you could turn that experience into a full-time job? If you love to write or are majoring in Journalism or English, consider writing for a blog or magazine. The content published on Refinery 29, Cupcakes and Cashmere, and even College Fashion doesn't write itself – skilled teams of writers brainstorm what new articles they can write to pique the interest of readers and hopefully generate conversation.
Miscellaneous
Some careers were so unique, they had to have their own category. They're lumped together here, but they are all integral parts of keeping the fashion world running.
Programmer
Just because you're majoring in computer science doesn't mean you don't have style! Programmers and engineers are needed outside the tech industry – after all, how else would Pinterest run? Pinterest itself hires programmers on a regular basis to work out any bugs and create updates for their apps. If Java means something more than a cup of coffee to you, you might be the perfect fit!
Lawyer
Lawyers in the fashion industry are not the most common subject of discussion, but they play a role in how stores treat their employees and even how they deal with customer disputes. Lawyers are hired to work as HR consultants to keep companies in check with the law, or even as paralegals to advise corporate boards. They also deal with intellectual protection and can help prosecute other brands for copyright infringement. So if you speak legal jargon like it's no big deal, consider tailoring your career to the fashion industry.
What do you think?
Did any of these careers make you think harder about what you want to do in the near future? Do you have plans to work in fashion, or have you decided to be super-stylish in another industry? Let me know in the comments!