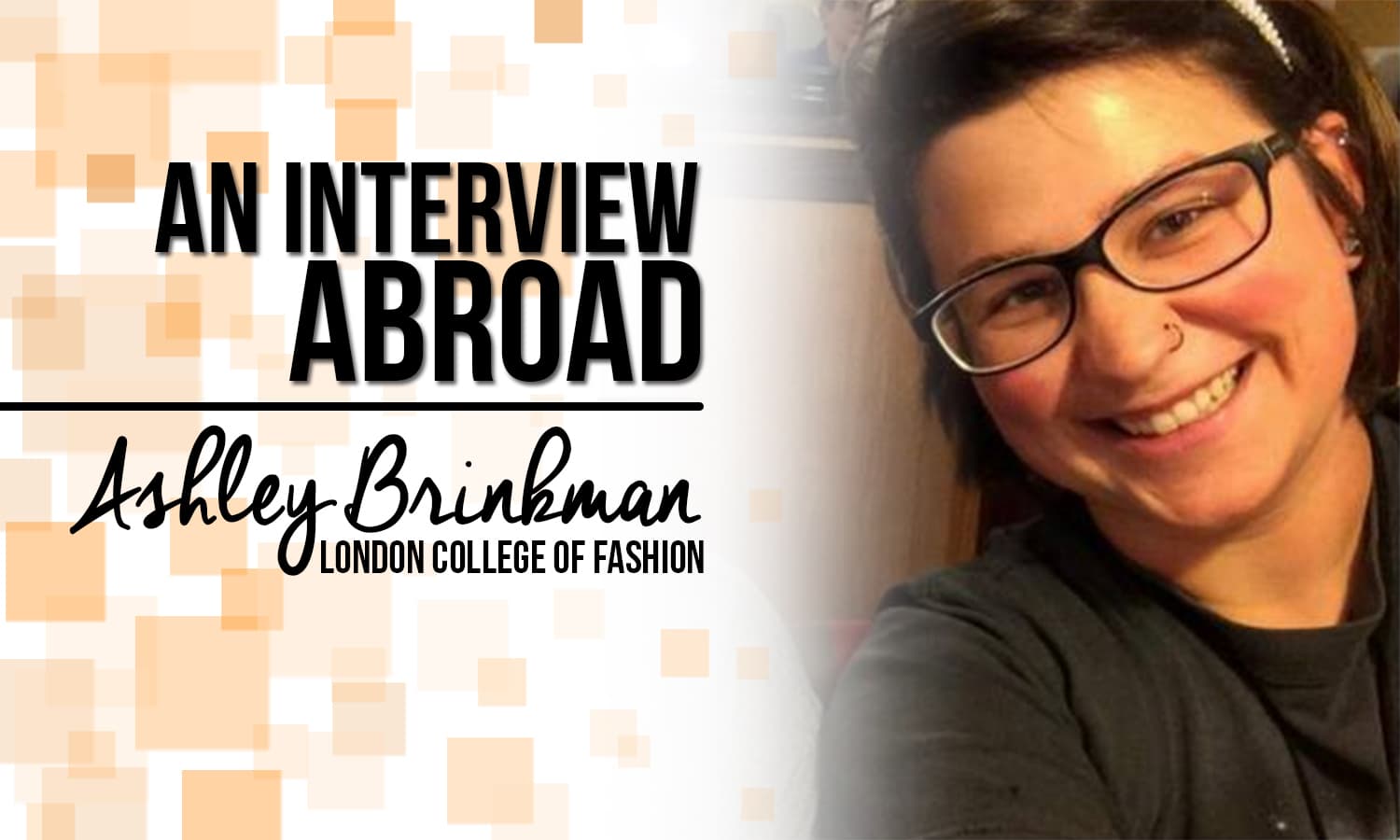 Ashley Brinkman, 20, is a studio art major studying at Saint Joseph's College in Rensselaer, Indiana. College Fashion reached out to Ashley and talked with her about her unique experience as a student for one semester at London College of Fashion.
The Interview
College Fashion: How are you enjoying your time in London so far?
Ashley Brinkman: I love it! Studying abroad can be stressful sometimes, but everything that I've planned and sorted and experienced has been worth the effort. London is a great place with lots of things to do.
CF: And how is London College of Fashion?
AB: It's been a great time. The great thing about LCF is that there aren't traditional "professors" like there are in the States. Each class is taught by a "tutor," who is a real-world professional and is working at LCF as an adjunct or side job. So each class is full of real world experiences, the right networking opportunities, and advice from helpful professionals in all sorts of fashion-related fields. I'm lucky enough to have Ian Bennett as my tutor for my Master Millinery class. He is a professional hat maker and makes all of the Queen's hats. The Queen loves her hats!
CF: That's so awesome! So what kind of things have you learned? Hat-making is such a niche subject.
AB: In our studio class we come in and work on our hats while Ian helps us. We have two hats to make this semester – one ready-to-wear and one Avant Garde. I've learned a lot about hat-making materials, including sinamay (a wiry, malleable fabric) and felt (a versatile fabric that is soft to the touch and quite strong).
He has also taught us the basics of hat composition, like the ins and outs of sketching our designs, blocking the hat with sinamay, "baking" the sinamay in the oven to set the shape, sewing the crown and the brim together, and the intricate application process of jewels, feathers, gems, and more.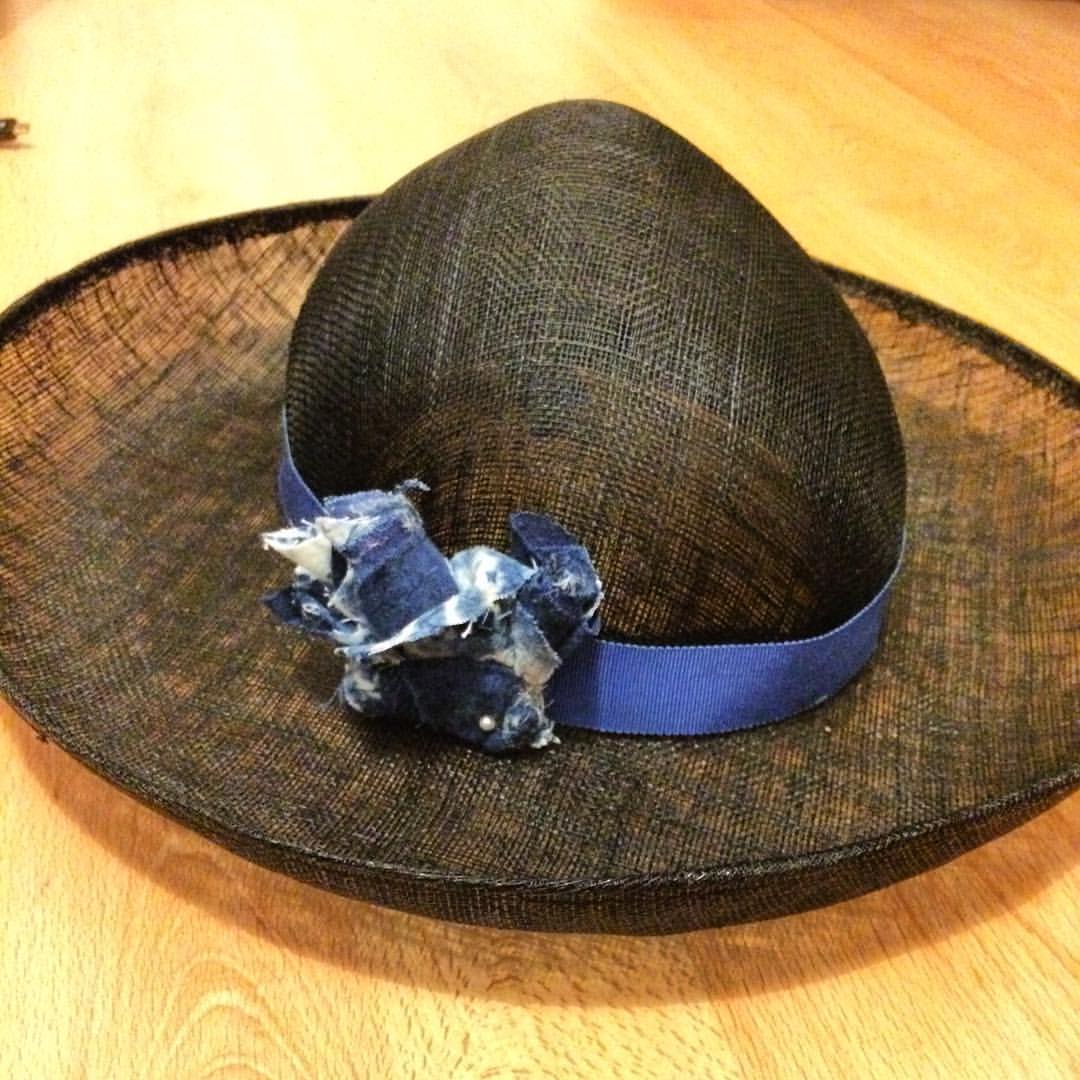 CF: That's a lot of work for one piece of clothing. We're particularly interested in your Avant Garde hat. What will that be like? Will it be more difficult to make than your ready-to-wear hat?
AB: It will definitely be more time-intensive. I'm working on it right now, so there's not enough progress to show yet. I'm going for a Midsummer Night's Dream theme inspired by Shakespeare, with really over-the-top flowers in a garden scene, with twinkle lights incorporated. I'm hoping it will end up about 12" – 16" tall.
CF: That sounds incredible! What else have you been learning in London?
AB: Studying abroad is an adventure in itself. I've been learning all kinds of things in class, and LCF is a wonderful institution, but I've learned just as much about British culture and about myself by just being in the city. The shopping, the language, the living quarters, the driving, the currency, the food – it's all so unique and I learn something new every day. Studying abroad is a very eye-opening experience that I would recommend to anyone who has the opportunity.
CF: Are you planning on continuing your education after graduation?
AB: I'm actually graduating in May, which is one year early for my age. I'm planning on coming back to London because I've grown to love it so much over the past three months. London College of Fashion was a great start, and I'd really like to continue my education through my Masters Degree at UAL (University of Arts – London).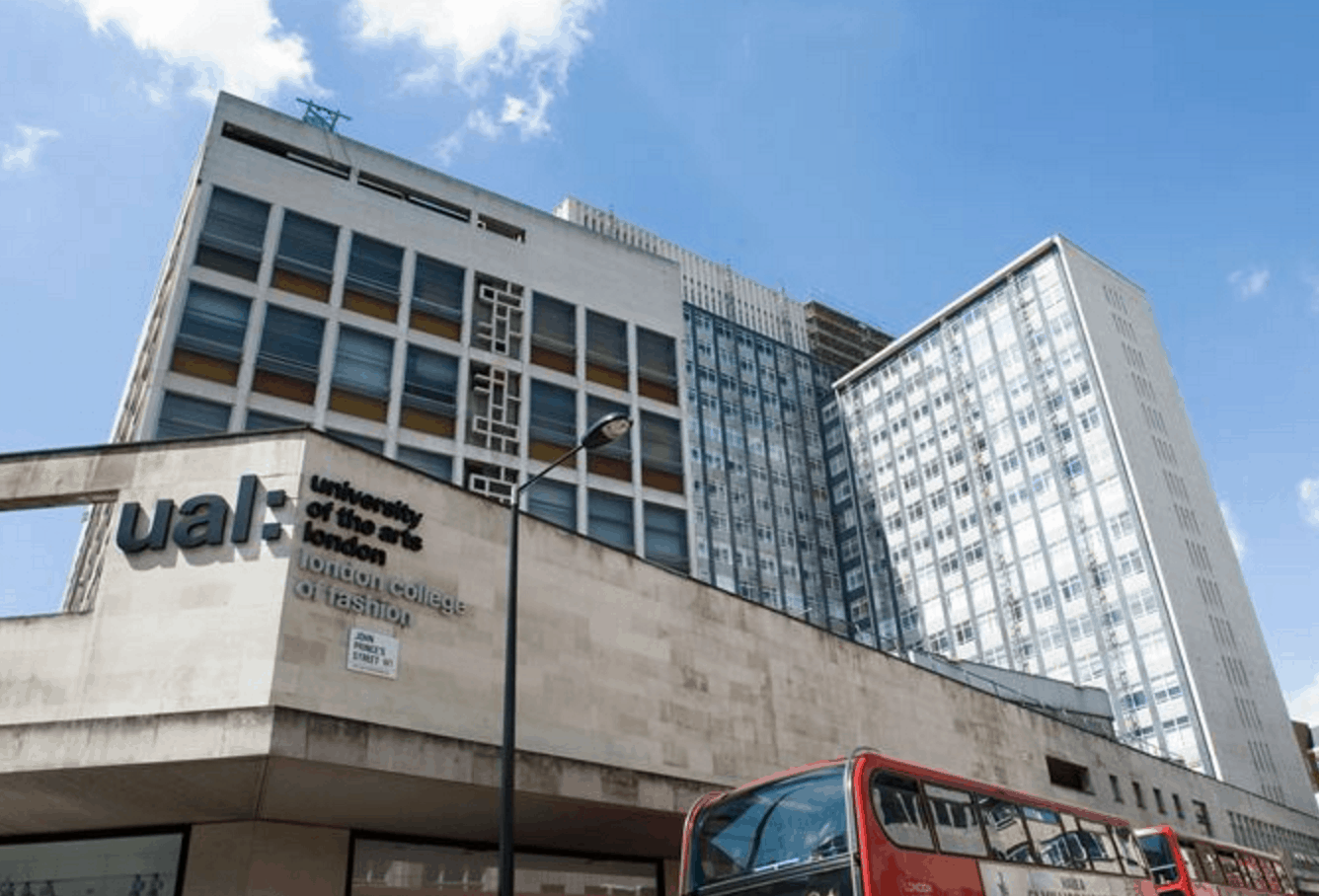 CF: Do you have any advice for art students who are looking to continue their education in another country?
AB: Start building your portfolio and taking internships now. Seriously, start doing it as soon as possible. Experience is everything – so a quality portfolio will get you further than saying you studied somewhere impressive. London College of Fashion will look great on a resume, but my portfolio is just as important when it comes to applying for graduate school.
Also, don't forget to thank your professors and tutors. Create real relationships if you can, because these people are really invested in you and want to see you succeed. That's just a general rule for life.
CF: Great advice. And we always like to know one last question: How would you describe your personal style?
AB: In one word: Easy. I hardly ever wear jeans – I really like something that I can be 100% comfortable in. I love tie-dye and leggings, but like to make my looks unique with jewelry and hats. I have a very eclectic closet, but a very specific style. It's a mix between '90s grunge and Forever 21 poster child.
How to Dress like Ashley:
Art Student Extraordinaire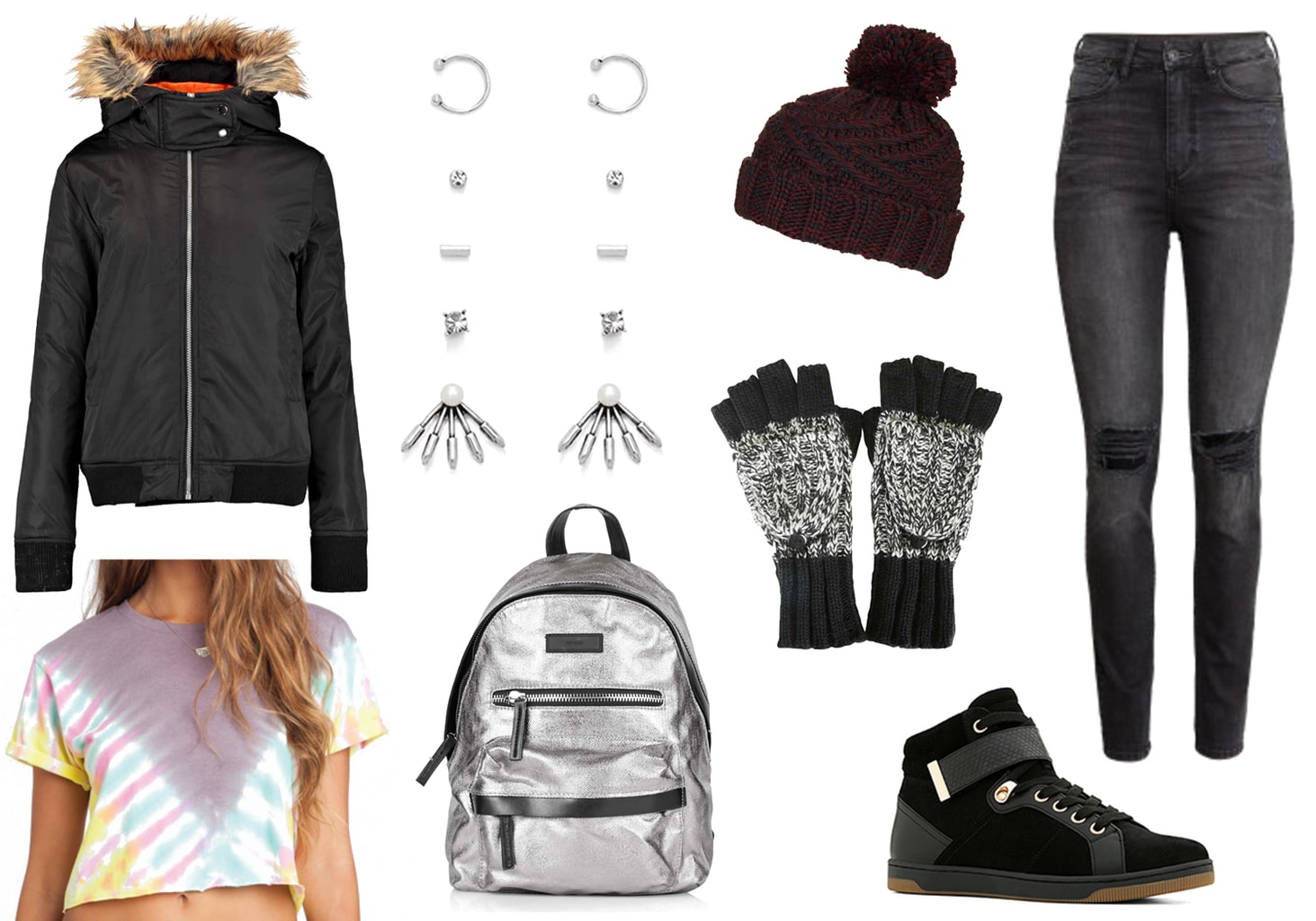 Products: Top, Jeans, Jacket, Backpack, Slouchy Beanie, Earrings, Sneakers, Gloves
What do you think?
Have you every studied abroad? Will you in the future? What do you think about Ashley's cool and laid-back style? Don't forget to leave comments and questions below. We love to hear from you!