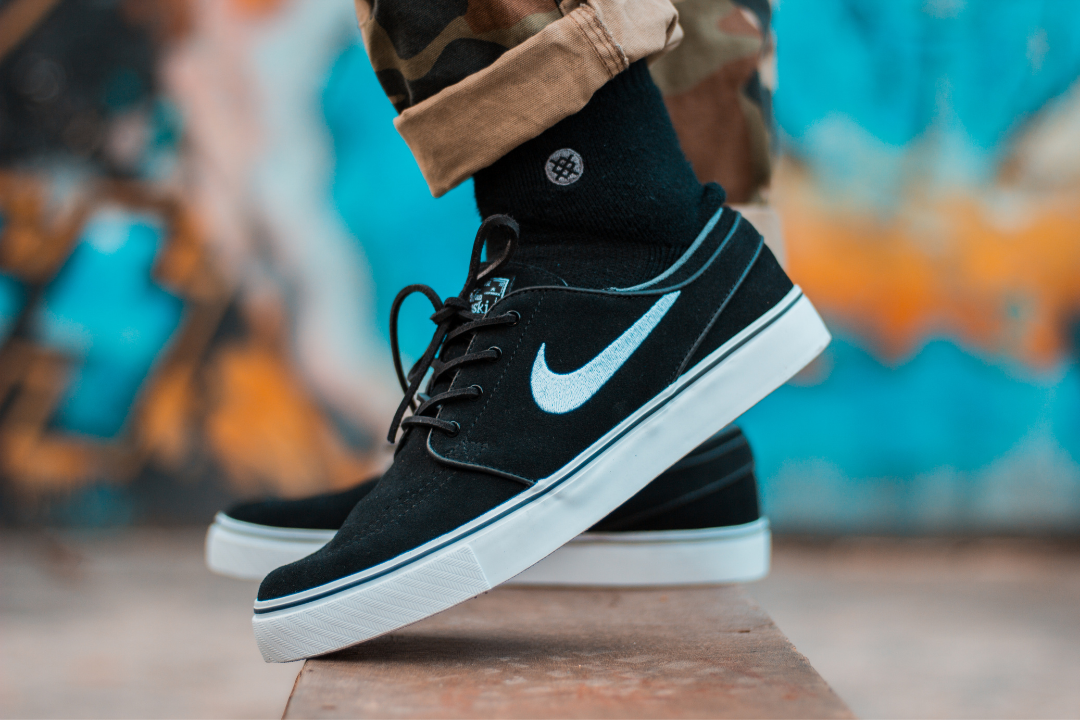 To switch up the usual programming, I thought this week I'd spotlight genderqueer fashion and genderqueer identity, since they're part of an important, thriving community of entrepreneurs, bloggers, and individuals who transcend fashion's norms. Below, I've provided an intro to genderqueer fashion and the issues surrounding non-binary clothing.
What does "genderqueer" mean?
Being genderqueer in the broadest sense means not conforming to the traditional male/female binary, which dictate you can only be one or the other and that all other gender identities aren't valid.
For some people, "genderqueer" is an umbrella term for other non-binary identities, while to others it means something more specific. The dialogue about what it means to be genderqueer is ongoing and complex, and so there isn't one way to be or dress genderqueer. That lack of a hard-and-fast definition is part of the beauty – and the complexity – of genderqueer fashion.
Genderqueer Fashion 101
Like genderqueer identity, genderqueer fashion (sometimes called non-binary fashion) doesn't follow a strict template. It covers a whole spectrum of aesthetics, styles, and needs that correspond with an equally diverse array of gender identities and individuals. Genderqueer fashion bloggers will often label themselves as "masculine-of-center" or "feminine-of-center" to specify where their style tends to lean. They understand garments as not being female or male in themselves, but as elements of presenting, or expressing, a gender identity.
The Nonbinaryresource Tumblr, a blog written for and by non-binary people, puts this nicely:
"For some folks, nonbinary fashion is all about the intermingling and mixture of traditionally gendered clothing; for others, it's about achieving a gender-neutral presentation that minimizes traditionally gendered physical characteristics and features; for still more folks, it's something else entirely."
But, the downside is that most fashion companies fail to design well for genderqueer people, much less make them affordable enough for college students. One of the biggest issues, other than finding a safe, non-judgmental community within fashion, is finding styles that fit: Masculine women, for example, who like the look of men's button-downs, can have trouble finding shirts that fit the shoulders, waist, and elbows correctly. Or take, for example, people who need formal wear but don't like men's or women's suits. Women who identify as genderqueer or androgynous can also feel alienated when the most prevalent images of genderqueer or androgynous styles are of thin, white models and icons. And the list goes on.
Non-Binary Clothing Brands
Some entrepreneurs and companies have emerged to serve this market, though, such as the genderqueer maternity line ButchBaby, designed for masculine women who don't want conventionally feminine maternity clothes. DapperQ serves up fashion content for trans and genderqueer people, as well as masculine-presenting women. Other companies include Sharpe Suiting and Butch Basix, though the prices are out of range for most students.
Final Thoughts
Genderqueer identity and fashion are far more complex than what I've covered here, which is a basic, basic summary.
College Fashion tends to feature feminine styles, though we don't prescribe them specifically for women, so I thought it'd be interesting to touch here on a community that isn't acknowledged enough in fashion. Genderqueer people are one of many demographics who clearly want and deserve clothes that fit and flatter their bodies, yet the major companies out there haven't responded to this demand. And I know that I at least need to work on creating looks for a wider range of aesthetics in my other column, so there's more for me to think about.
Let's talk about it!
Now it's time for my favorite part of every post – the discussion. What did you think of this post? Do you identify as genderqueer or know someone who does? Do you have any tips for finding affordable, non-binary clothes or blogs? Let us know in the comments below!