Throughout history, universities and their surrounding communities have witnessed the rise of student activism – the effort by students to enact political, environmental, or social change. When thinking of this issue, the Counterculture era (1960s-1970s) comes to mind. During this time, students, to the greatest extent in US history, became vocal about American politics and participated in social movements revolving around equality.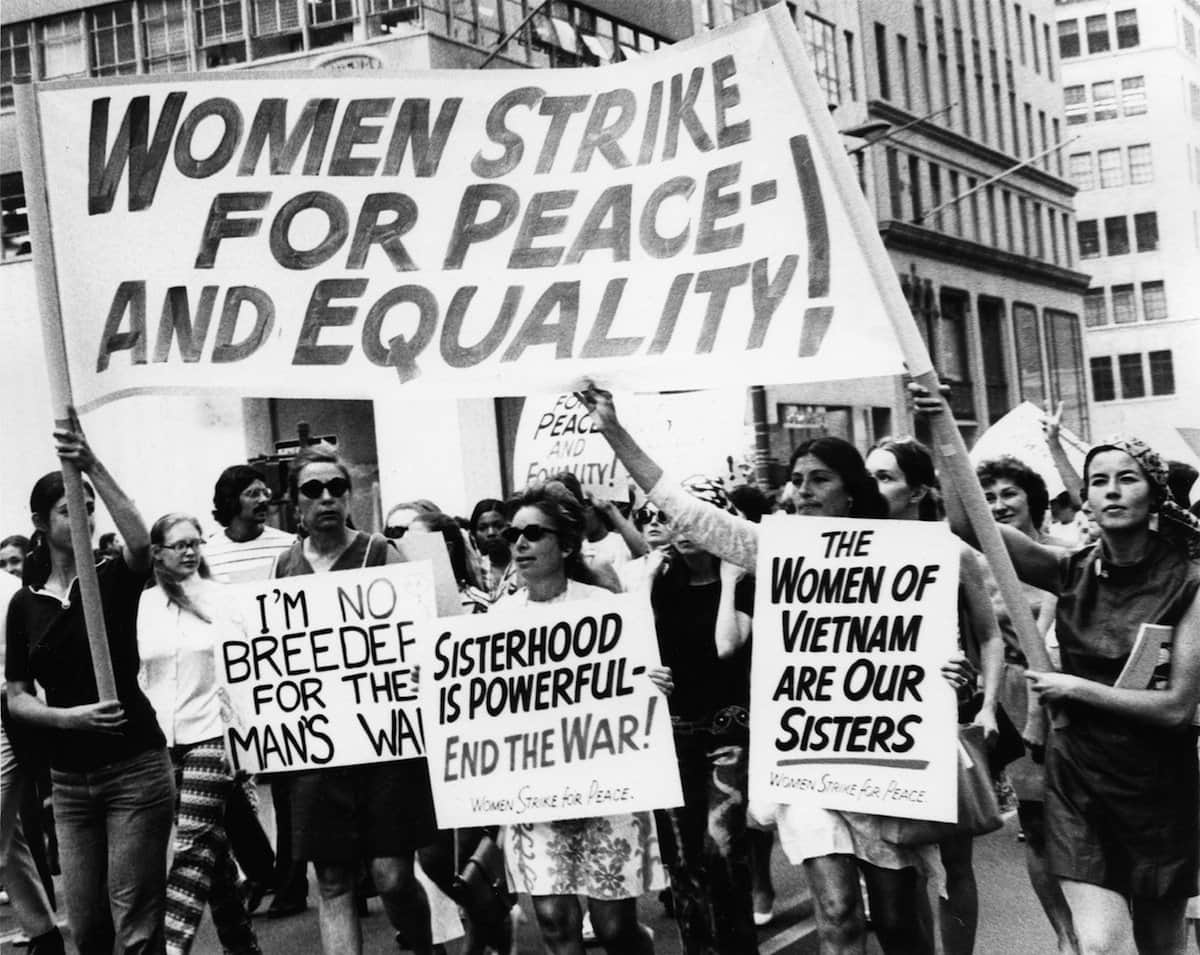 Similarly, in the 1990s, students fought for higher quality and accessibility to education, as well as the influence of the military and different corporations in education. Today, student activism is still going strong. In recent years we've seen increasing activism surrounding the environment, rising college tuition, discrimination, and a variety of injustices for minorities.
"Students participating in activism and organizing gives them an opportunity to learn more about making social change,"
"There are very few other contexts in which someone would have that opportunity to become involved so early."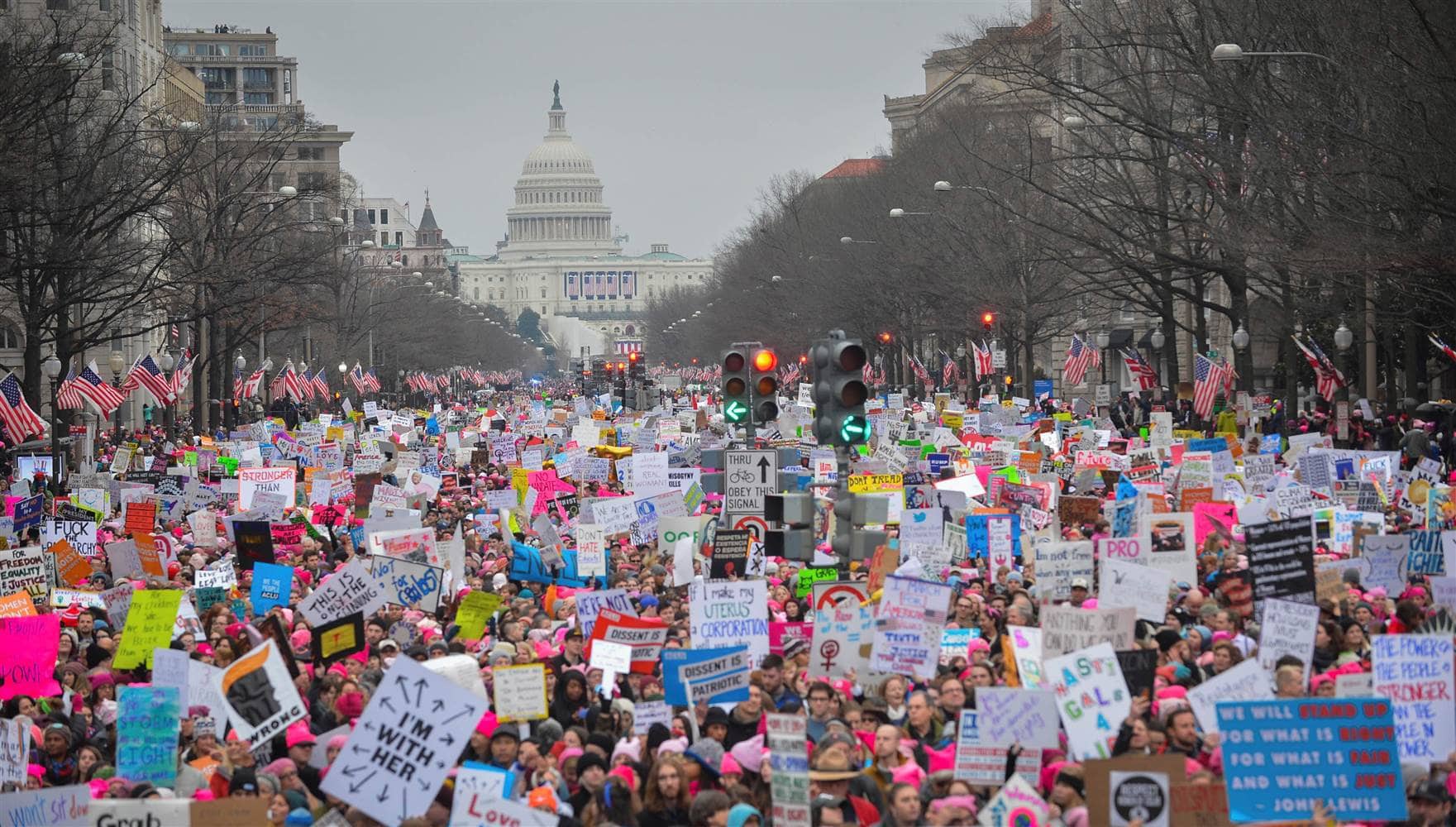 While the media focuses on certain groups more than others, students of all races, socio-economic backgrounds, and political perspectives can now be seen standing up for their beliefs and values.
Student activism can be seen in film as well. In the movie Freedom Writers, Erin Gruwell encourages her students to reflect on their experiences, while also empowering them to fight for what they believe is right. From the film, we learn how we can all be heroes in our own ways.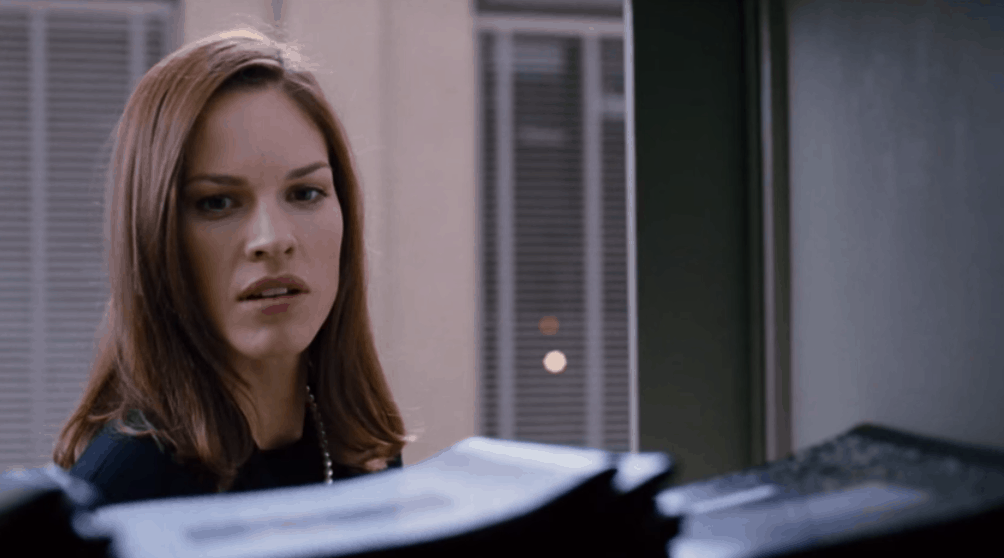 About the Movie
Directed by Richard LaGravenese, Freedom Writers (2007) follows teacher Erin Gruwell (Hilary Swank) and her journey to help at-risk students learn tolerance and recognize their true potential.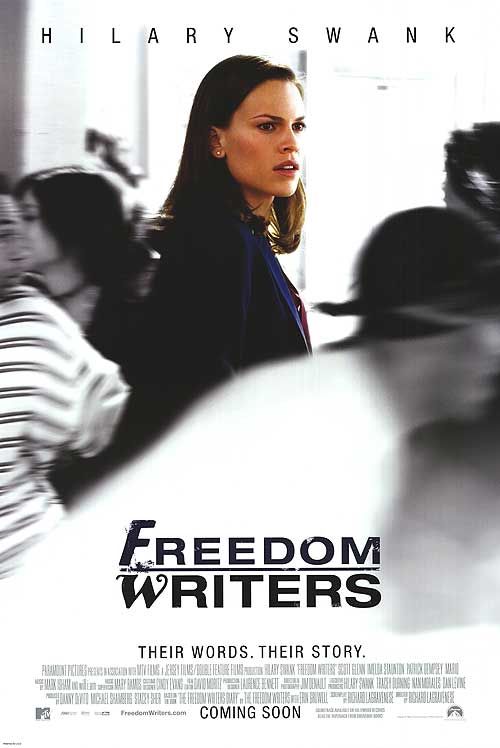 Once a high-achieving school, Woodrow Wilson Classical High School encounters challenges when it institutes a new racial integration plan. On Erin's first day, she finds herself teaching a class almost entirely composed of "at-risk" students, the "untouchables," students for whom college is last on the priority list.
Within a few moments, her students segregate themselves into their racial groups within the classroom. This causes tension and as a result, some of the students stop attending class altogether. Erin then manages to intercept a discriminating drawing, but instead of reprimanding the student, she uses it to teach her class about the Holocaust.
Shortly after, Erin purchases everyone composition notebooks to record their individual stories, in which they mention experiences of being abused or even seeing friends pass away. Her class continues to write more entries in their journals, allowing Erin to learn more about their lives and gradually see their transformations.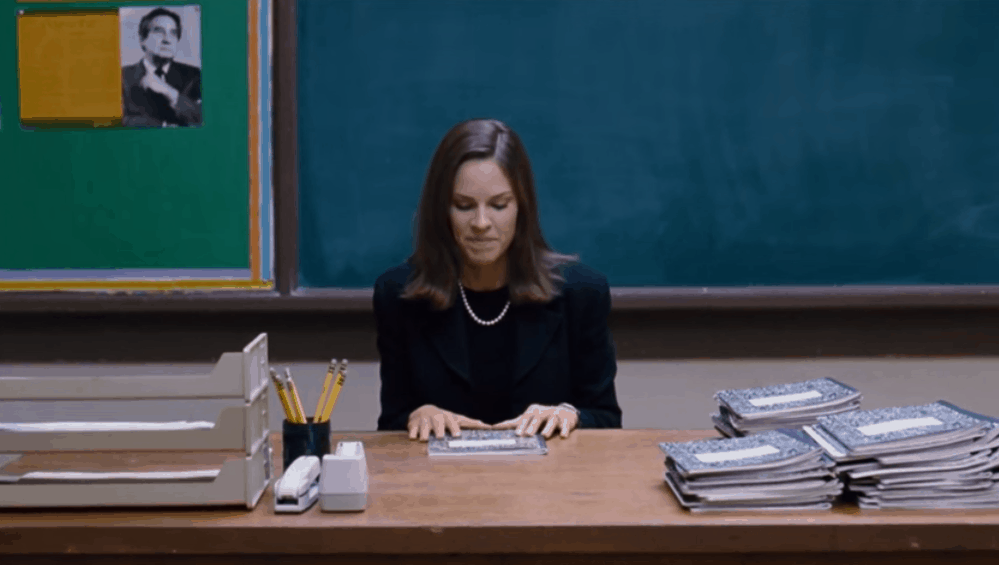 In turn, she gains their trust and respect. The entries are then compiled into a single book titled, "Freedom Writers," which references the "Freedom Riders," the multiracial civil rights activists who challenged the U.S. Supreme Court decision ordering the desegregation of interstate busses in 1961.
While Erin faces difficulties with the school's administration, her persistence and patience ultimately encourages her students to become leaders in their communities.
Want to watch the film before reading further? Stream it on Netflix or check it out here.
I re-watched this film recently and found it quite inspirational and relevant to today's students. Below, I'll share the three life lessons I learned from the film, applicable to all college students today.
1. Be understanding.
Erin gains her students' respect through her unique teaching style that empowers them to learn more about themselves and others. In one instance, she divides the classroom in half with a line of red tape, instructing everyone to stand on either side. She moves the students at first with simple questions like "How many of you have the new Snoop Dog album?," leading up to more complex ones including "Stand on the line if you've lost a friend to gang violence."
Although it may seem cliched, Erin's technique works. After her exercise, the students realize that they're not so different from one another after all.
I participated in a similar exercise at a teambuilding retreat a few years ago. However, instead of stepping toward the "line," we were asked to cross it if we agreed with the given statement. From interests in movies and TV shows to discussing difficult life experiences, we covered it all and quickly found commonality.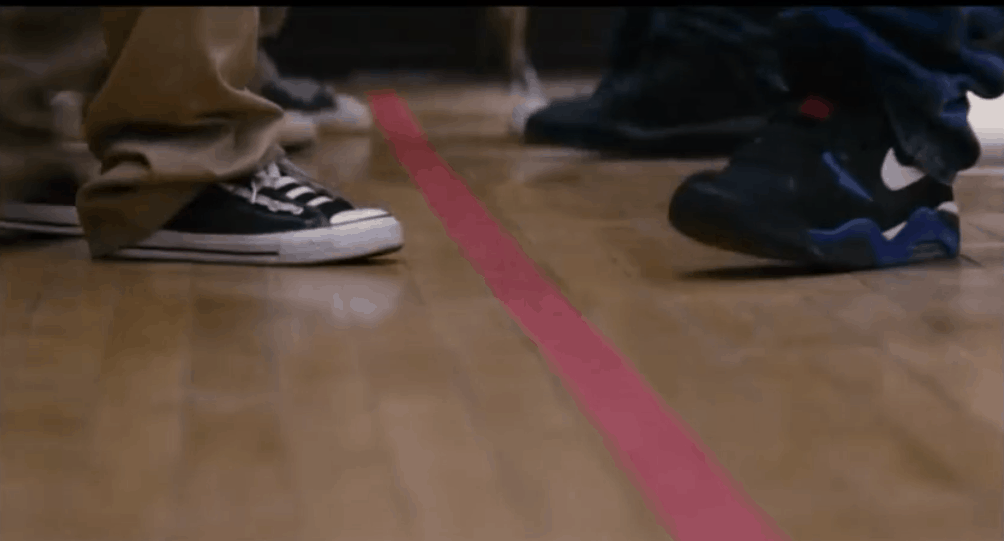 When meeting new people, we may focus on our similarities at first, but it's good to recognize that our differences can bring us together, too. Just because we haven't experienced a situation personally doesn't mean we can't learn from another person's experiences. As Erin and her class learned, it's important to put in effort to be open-minded.
2. Create awareness.
After introducing The Diary of Anne Frank, Erin discovers that her students strongly relate to several themes within the book, including stereotyping, discrimination, and social injustices.
With the department head refusing to supply her with an adequate number of school materials, Erin, inspired by Frank's diary, purchases a composition notebook for each student. These diaries provide a space for shy students to voice their struggles and account their experiences.
Here at CF, we've talked about the importance of journaling before. Even if you're just talking to a piece of notebook paper, opening up about these issues can eventually make it easier to share out loud with others. Journaling enables us to gather our thoughts and opinions, while also encouraging us to reflect on past events.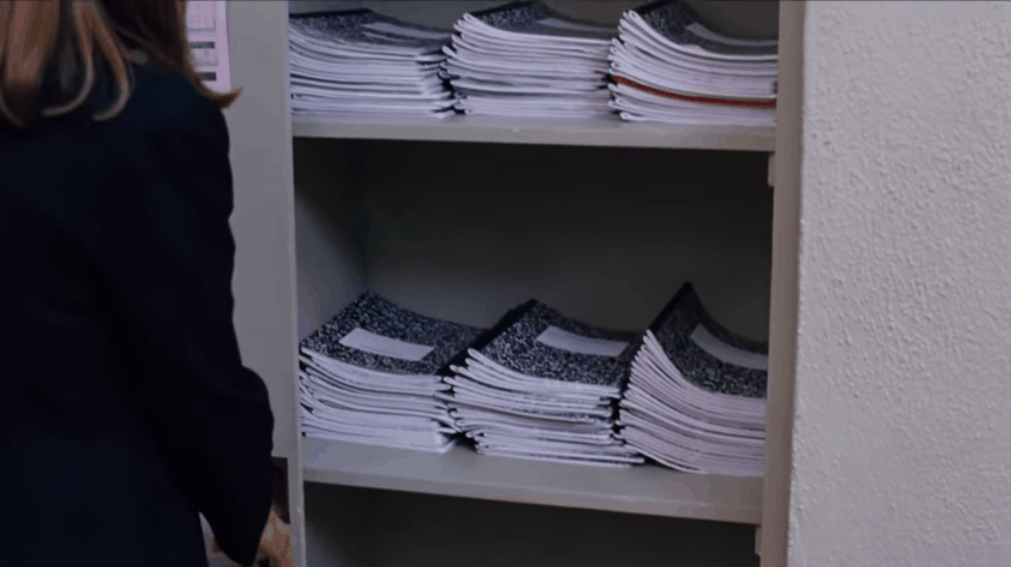 Say what you want about social media — it certainly has it's drawbacks — but one thing is for sure: In the midst of all the posts, tweets, and 'grams, there's good stuff, too. Social media gives me information about the causes that my friends and peers support. Flyers, volunteer sign-ups, and links to different petitions occasionally pop up on my feed. And in turn, it inspires me to share about the initiatives I support.
From fighting for free prints in the library to preventing food waste in dining halls and even promoting Hurricane Relief clothing drives, there are plenty of campus and community issues that need to be addressed. So what are you waiting for?
Use social media as your own diary of sorts — a diary meant to address issues that you care about. Take some time to scroll through your own feed and read flyers around campus to see what issues you can help with today.
3. Stay informed.
On the first day of their sophomore year, Erin asks her students to participate in an activity called "Toast for Change," where they share moments from their lives and add anything that they wish they could change about themselves.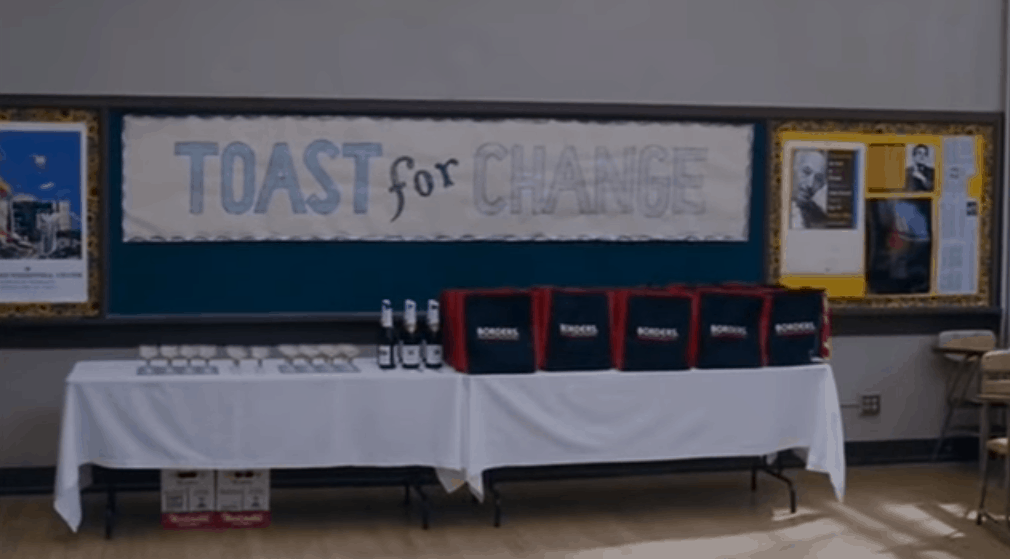 Shortly after, the class raises enough money to invite Miep Gies (Pat Carroll) to the United States. All of Erin's students then have the opportunity to learn about Miep's experience helping Anne Frank, her family, and the Van Pels hide from the Nazis during World War II. One student in particular, Marcus (Jason Finn), rises to tell her that she is a hero. In response, she shares that these young students are all heroes in their own way, and that together, they can all "turn on a small light in a dark room."
Freedom Writers (5/9) Movie CLIP - You Are The Heroes (2007) HD
In the grand scheme of things, making an impact on our respective campuses does not have to always involve organized protests. To start, it can be as simple as staying informed about the issues you support or educating yourself about ones that you're not knowledgeable about yet.
Attend open student government meetings. Read emails from the university's administration and find a call to action. Participate in discussion groups, leadership conferences, and diversity case competitions. The actions we take at the university level can inevitably influence issues on a much larger scale.
Thoughts?
Do you see forms of activism on your college campus? What are some issues you care about? Any other tips you'd like to share? What movie are you watching next? Start the conversation – comment below!