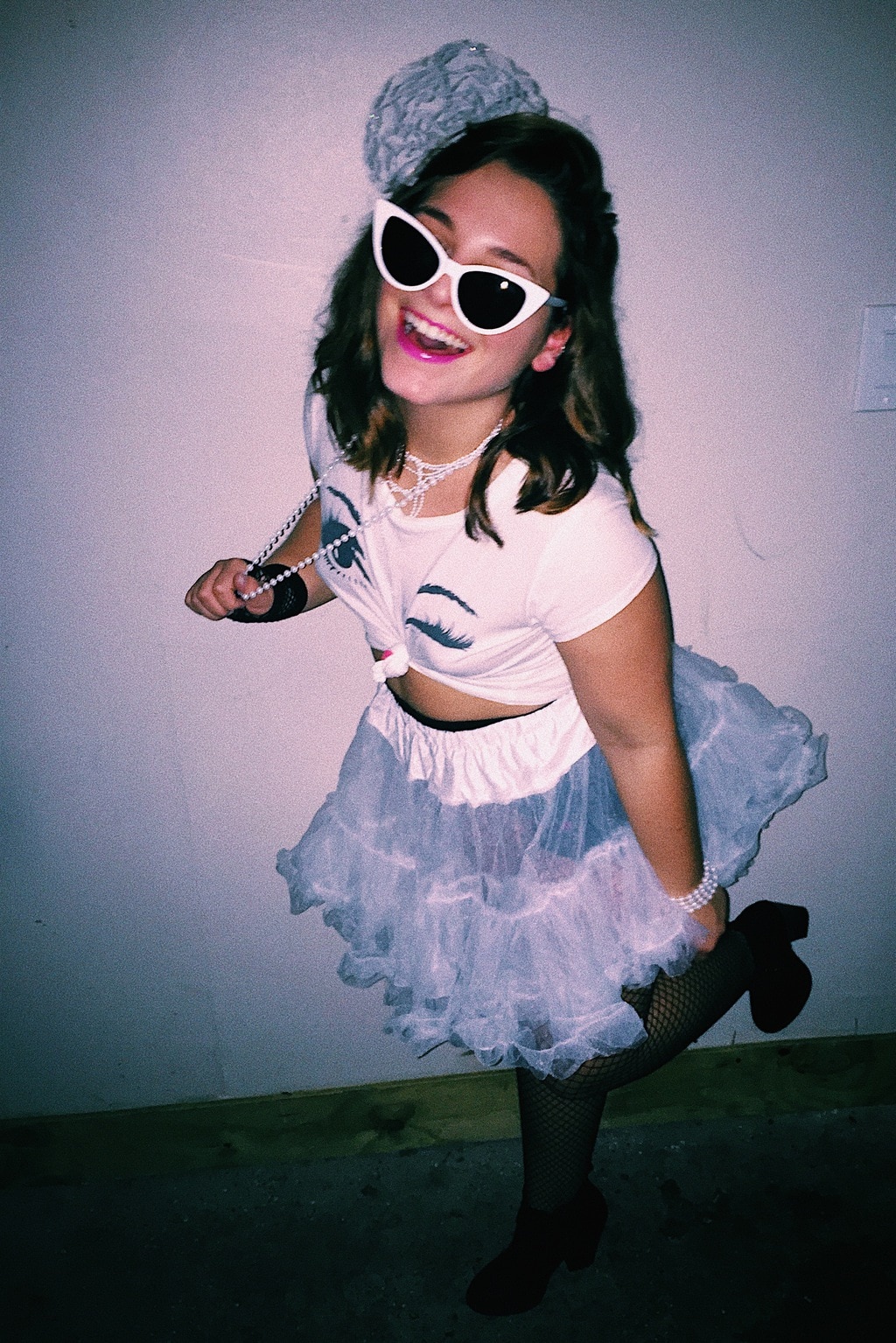 If you had asked me this when I was 5, my answer would be princess all the way.
Ask me again in middle school, and it would be dentist (IDDDKK????)
And again in high school, it would be journalist.
As young adults, we are constantly being badgered about who we want to be and who we should be.
If you ask me that very question, but apply it to now, the answer would be this: I want to be empowered, feel empowered, and spread empowerment. (Being a famous talk show host would be cool too, though…)
My favorite part about college is you are not only given the chance to find yourself, but lose yourself as well. You are given the opportunity to dress up as someone else for a while and take on a different persona. College is the Halloween of life, and if you know anything about me, you know that I LOVE Halloween.
As we are quickly approaching this most joyous holiday, I am being asked this question again, but now I pose it to you: what do YOU want to be?
Whether your answer is a princess, dentist, journalist, or talk show host, the most important part is feeling the part.
Here are three steps to finding a costume that makes you feel empowered:
1. Choose a Costume that MEANS Something
Let's shy away from the small furry creatures, ladies. I know this is an easy cop-out but we can do better!
Ask yourself that age old question: what do you want to be when you grow up?
No matter how realistic it is, be it… even if it is only for a day.
2. Take Inspiration from Feminist Icons
Who inspires you?
Who empowers you?
Who do you want to be?
Think about the women in the world that you look up to; whether they be characters, singers, or politicians. Take inspiration from them, but add your own twist.
Always remember: no matter the persona you are portraying, it is important to stay true to yourself and your personality.
3. Remind Yourself: You are a Badass
Halloween is about feeling good no matter what you're wearing.
Wear what YOU are comfortable in, whether it's a judge's robe or a little leotard.
Do me a favor — take a look at yourself in the mirror and repeat this mantra: "YOU are a badass!"
At the end of the day, you must remember that empowerment is a feeling that comes from within and it can be found in any costume.
This Halloween I hope you radiate confidence, whether you are dressed as Rosie the Riveter, Ruth Bader Ginsburg, or Beyoncé.
I want to hear from you in the comments below!
What are you dressing up as this Halloween? What was your inspiration? Do you take inspiration from feminist icons? What do you think about these three steps to help you stay empowered?