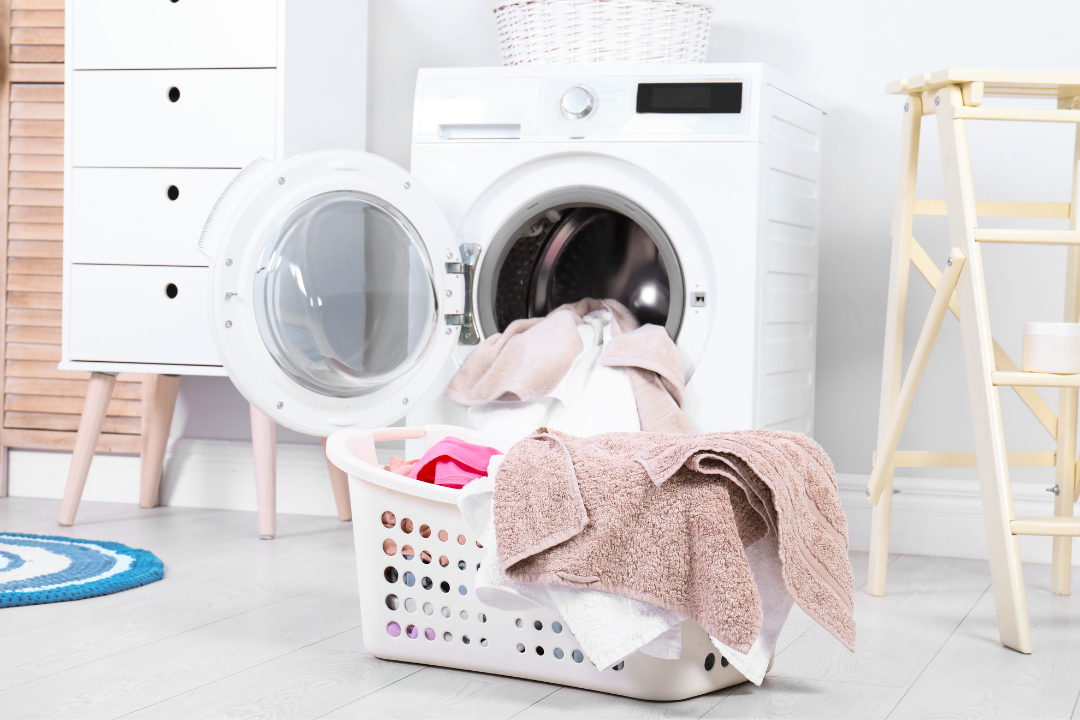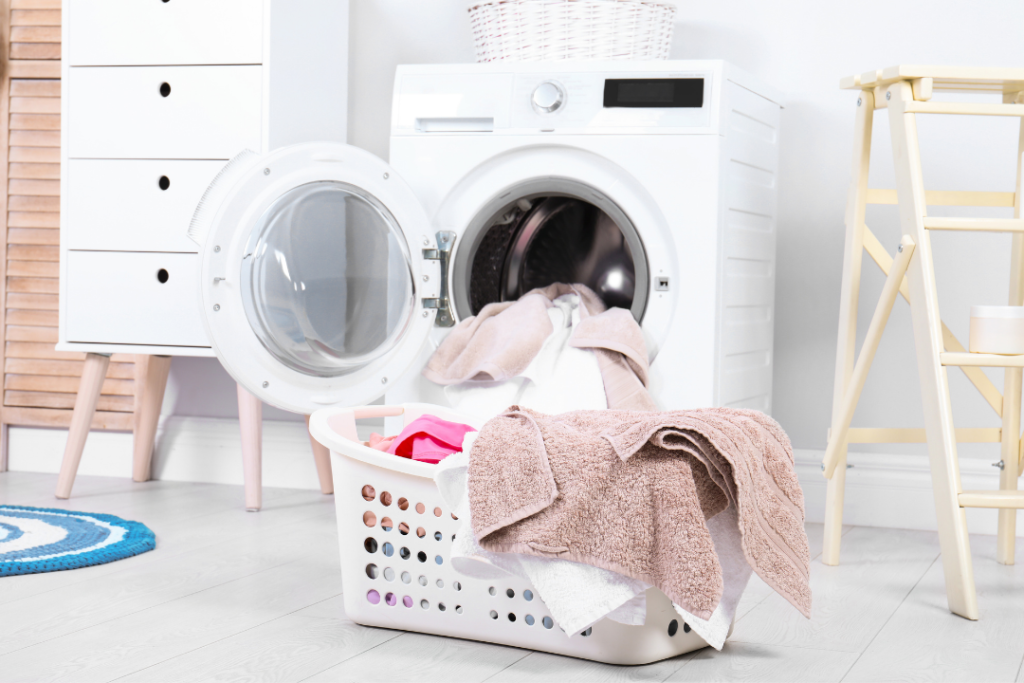 After all of your great feedback (and tips of your own) on last week's article, Laundry Tips & Tricks Every Girl Should Know, I decided I'd do a second installment! In addition to asking a few laundry questions, you guys also wanted some advice on laundry baskets and the best detergents.
In my three and a half years at school, I've run into every possible laundry problem – from coin machines and leaking detergent to ripped hampers, so I feel pretty qualified to give you guys some advice on avoiding the same mistakes I made!
Hopefully these two articles will help you get the most out of your clothing and make sure that your favorite items last for years. There's nothing worse than your favorite top getting ruined in the wash, but luckily most laundry accidents are preventable. With tips from the CF community (and an adorable laundry hamper), laundry day can be a day that you actually look forward to!
Laundry Tips from CF Readers!
The first post in this series got so many amazing comments, including quite a few great laundry tips. Therefore, I wanted to share some of the best ones here in this post, in case you guys missed 'em.
"Another tip for keeping colors from bleeding is to get those Shout color sheets. Most of the time I don't have enough whites for a load so I wash my colors with my light clothes and one of those little sheets and I've never had any color transfer!" – Karen
"I never use fabric softener on things that pill… it makes a huge difference! Some detergents have fabric softener in them, so I'm careful to not use them either" – Leah
"Be sure to wash your clothes in cold water; this will prevent stretching. And if you air dry them, do not hang them from a clothes line. Get some broad hangers to prevent bumps or just lay them out on a flat surface" – Kareem
"Another tip: invest in a small fold-able drying rack. I don't dry most of my clothes. Prevents shrinkage and pilling. And, when I'm done doing laundry, I fold it up and slide it under my futon, out of the way" – Rin
7 Stylish Laundry Hampers to Make Laundry More Enjoyable
None of us want to sacrifice our unique style by toting a bland laundry bag through the dorms. Luckily, stores like Bed Bath & Beyond and Target have a huge selection of hampers – and there's sure to be something for everyone. Although wicker baskets are stylish, most dorms don't have the floor space to devote to a non-collapsible basket. (They're also a huge pain to lug to the laundry room.)
The solution? Laundry bags! Whether it's plain canvas or collapsible nylon, being able to store a laundry bag when it isn't being used will give you more room in your apartment.We also love pop-up hampers that double as laundry bags!
Product Information (Clockwise from top): Novelty Laundry Bags – Bed, Bath & Beyond, Ruffle Laundry Bag – Urban Outfitters, Merci Laundry Bag – Deck My Dorm, Groovy Laundry Bag – Target, Pop-Up Hampers – Bed, Bath & Beyond, Cotton Laundry Bag – Bed, Bath & Beyond, Real Simple Wash Bags – Bed, Bath & Beyond
Must-Haves for Laundry Day
Everyone knows that a laundry bag and detergent are the essentials you need to wash your clothes, but there are a few other tools that will make your life a whole lot easier (and protect your clothes!).
You can protect your delicates by laundering them in small wash bags, prevent shrinking by air drying clothes on a drying rack, and even combat pilling with a fabric shaver. The best part? All of these laundry aids are affordable and come in compact versions so they won't take up too much space in your room!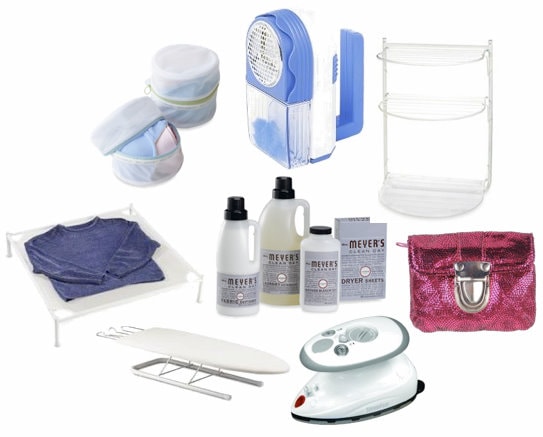 Product Information: Deluxe Fabric Shaver – Target, Over-The-Door Drying Rack – Bed, Bath & Beyond, Coin Purse – Forever 21, Mini Steam Iron – Amazon, Tabletop Ironing Board – Bed, Bath & Beyond, Sweater Drying Rack – Bed, Bath & Beyond, Real Simple Intimate Wash Bags – Bed, Bath & Beyond, Aromatherapeutic Lavender Laundry Products – Bed, Bath & Beyond
What do You Think?
You guys had a ton of great tips and requests last week, hopefully this week's post is just as helpful! Have you tried any of the above products? Is there a certain type of laundry hamper that you prefer? As stylish students, we all want to take care of our clothing – let us know your own tips, tricks and recommendations for laundry day must-haves by leaving a comment!