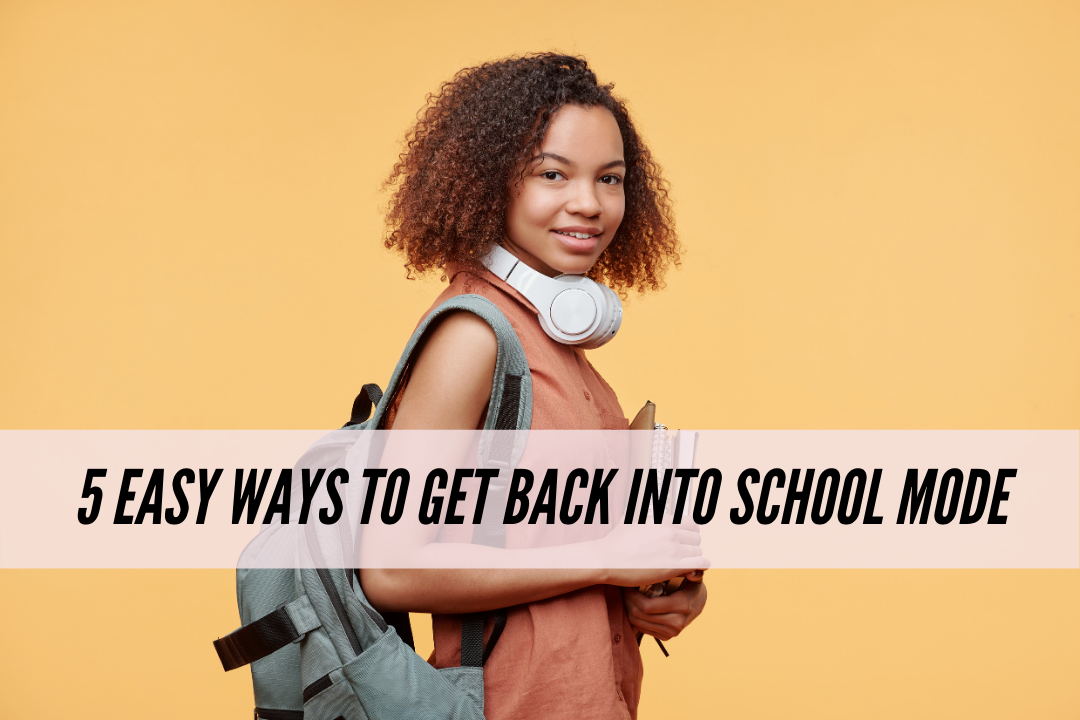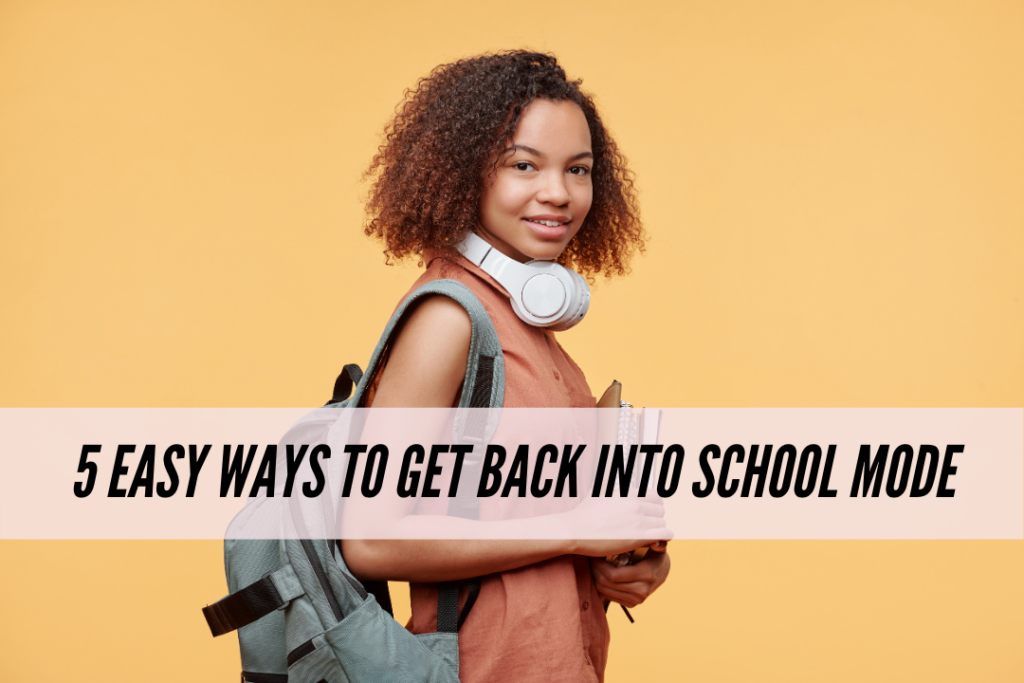 I know girl, the Golden Globes were on last night … who's thinking about class when you have popcorn and all day fashion reviews? But prepping for class doesn't have to be so drab – just think of it as making an investment in your fabulous future!
After you've tackled starting off the new year fresh, check out these 5 ways to get back into school mode after vacation so you can be on top of your game this semester.
1. Go Back a Few Days Early
Now that you've had a few weeks to soak up home again, it's time to toss aside your snuggie and head back to campus!
Changing your environment is a basic yet powerful way to start getting amped up for school. In addition to picking up supplies and taking care of leftover laundry, here are some other things you can do to readjust seamlessly:
See your friends. Those 2-3 extra days before classes start are perfect for meeting up with your college friends. After all, texting and Facebook chat can only do so much for filling the void … catch up on what's going on, grab lunch, and settle back in with good company by your side.
Check out your classrooms. Even smaller campuses have nook-and-cranny rooms and hard-to-find buildings, so prevent stress by finding out where you need to go beforehand. By measuring the time it takes to walk from Class A to Building B, you'll be able to sleep in before your first day, and wake up feeling refreshed and ready.
Restock on groceries. Instead of shelling out big bucks for overpriced snacks in the campus stores, make a preemptive food-run to grab everything you need: fresh ingredients to make your favorite meals, on-the-go bites for studying, and anything that needs replacement due to a short shelf life (bread, milk, fruit, etc.) Also, don't forget to clear your fridge and pantry of any scraps that may have expired.
2. Write Down Your Schedule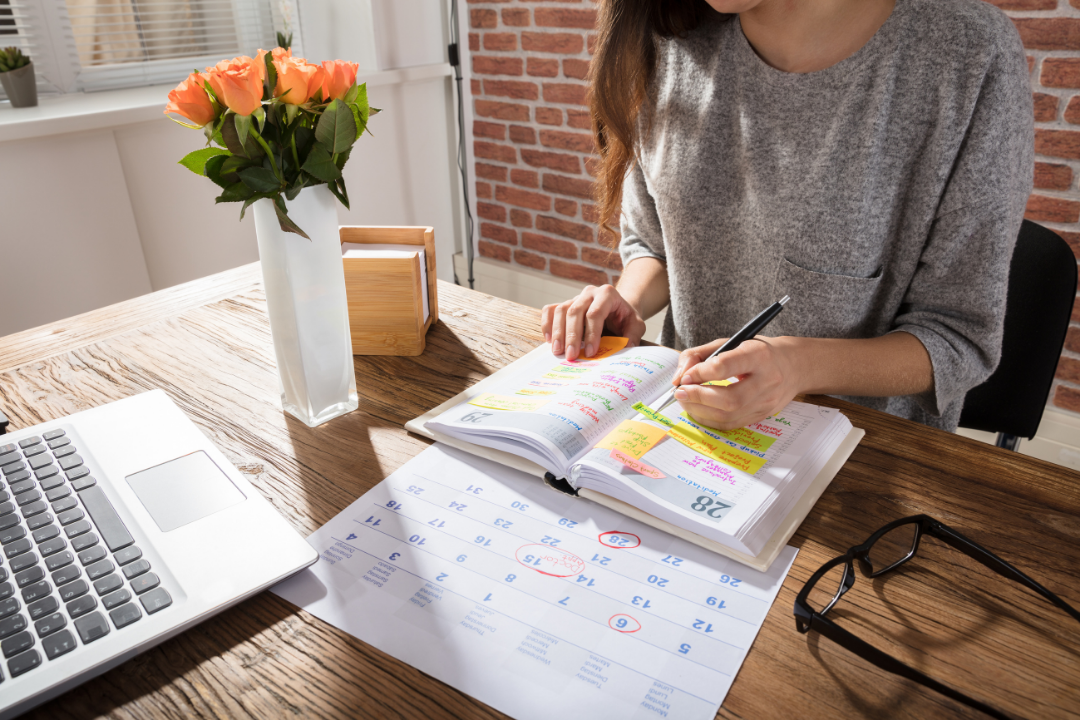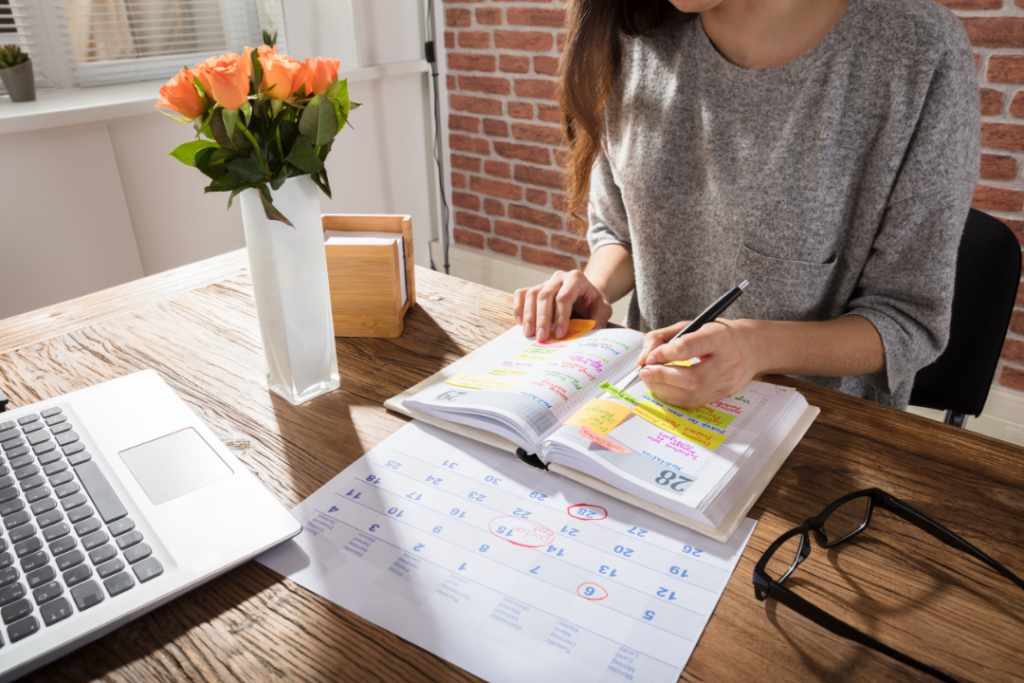 We college girls know that time management isn't always a cake walk – in addition to class and studying, some of us also juggle part time jobs and extracurricular activities. Top that off with having to remember deadlines, needing to eat well and work out, and squeezing in time for a social life, and you've got to balance a load that may seem more like a magic act than real life.
So what's the trick to doing it all and doing it well? Writing it down! Follow these three steps to beat the procrastination wave this year with ease:
Gather everything that calls for a reminder. Tie up all the loose ends – collect your class/work schedule, meeting times, play dates, etc … anything and everything important that you're likely to forget. Once you obtain your course syllabi from professors, look out for deadlines and test dates.
Write down everything on an electronic or large physical calendar. Make sure it's on one that's in plain sight and/or you know you'll check often. And when we say everything, we mean everything – leave no activity behind (even you-time and fun events –it will give you something to look forward to!). Color code depending on the activity type to separate school from work from play, and star or highlight especially crucial dates so you're guaranteed to remember.
Update often. As the semester progresses, be sure to add on to your agenda as much as possible! One of the keys to success is consistency, so keep at it to stay organized and stress-free.
3. Save Money on Books
Textbooks are the bane of every college student's existence – they take up room, feel like rocks in our backpacks, and put ginormous dents in our wallets.
Luckily, nowadays there are several space and money-saving alternatives to buying all your books! Check out a few to lighten your load and even save some extra cash in the process:
Buy e-textbooks.Coursesmart.com lets you buy textbooks you can read on your computer (as opposed to lugging around a mound all day for studying later in the library). Not only does this reduce backaches by tenfold, but it's also easier on your bank account – you can save up to 60% off compared to print books. Bonus for all you tech-savvy bees: You can also download a bookshelf application to your iPhone, iPad, or Android and have all of your materials in one place.
Rent. Many textbook rental companies, such as Chegg and Campus Book Rentals, allow you to "rent" books for a certain number of days (usually up to 140), then ship them back once the semester is over. Costs are super affordable – oftentimes up to 70-80% off what it would take to buy a regularly priced textbook! Compare pricing, rental dates, and shipping costs to find an offer that's comfortable for you.
4. Start Eating Breakfast Again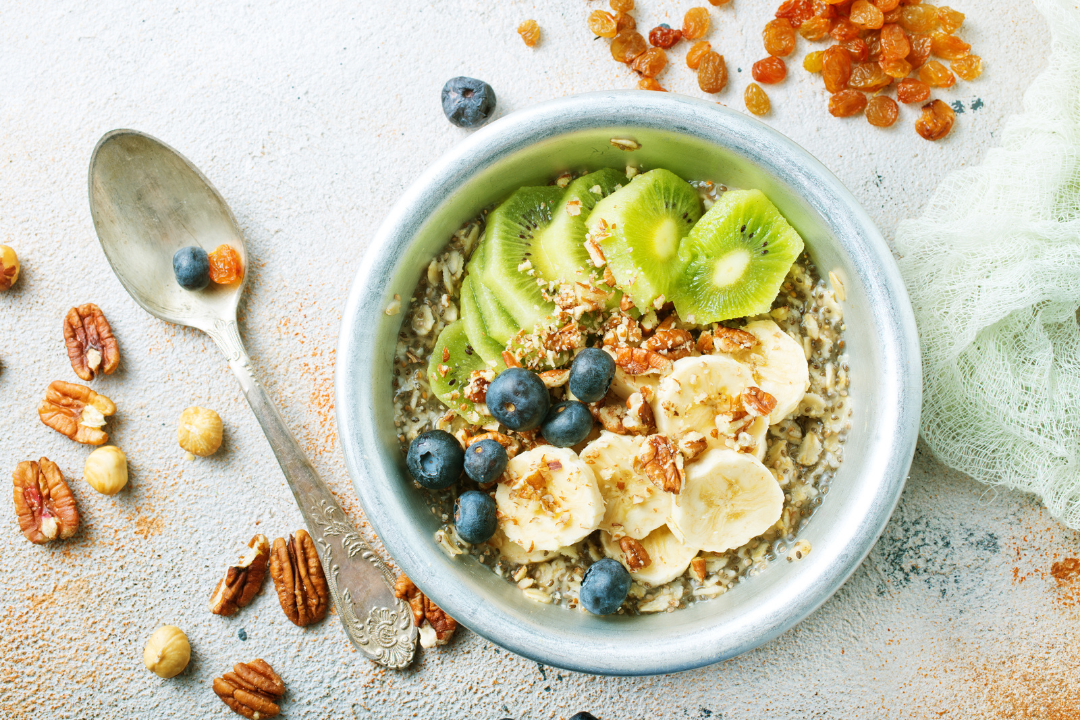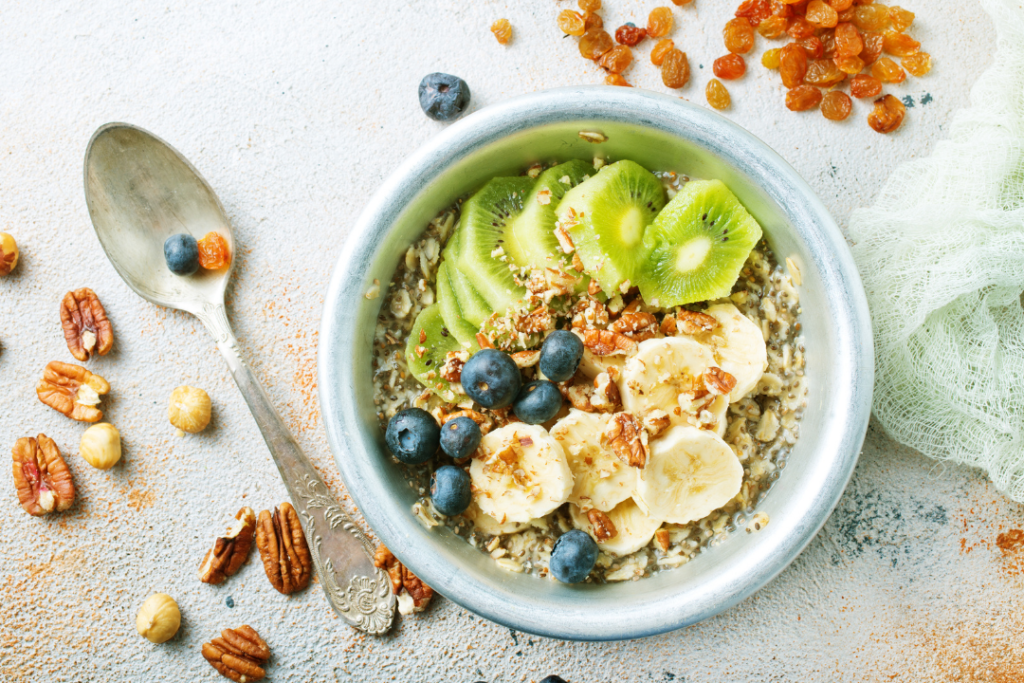 If PJs are the unofficial uniform of winter break, then noon is the unofficial wake-up time, Monday – Sunday.
In other words, lunch has probably replaced breakfast as the first meal of the day for the past month. (No regrets! The extra sleep was worth it…)
But if there's any time to start kicking your brain into gear to prep for those morning classes, it's now! Here are some tasty and healthy options which will help you take on the day again:
On-the-Go: Breakfast bar and fruit. These choices are literally grab and go. (Fruit recommendation: banana or apple for easy eating.) You can eat these on the bus, while walking to campus – anywhere, really.
Quick & Easy: Yogurt and fruit. (Fruit's good for you, OK?) A truly simple choice for those who have to get ready in 0 to 60, not to mention the combos are endless.
Warm & Toasty: Instant oatmeal with banana slices. Perfect for the winter time; try Quaker Oatmeal Express or Instant Oatmeal for delicious flavors like baked apple and cinnamon spice. Banana slices add texture and potassium for a healthy heart.
Energy Boosting: Whole wheat toast with peanut butter. This hearty duo is a great for an activity-filled morning. Whole grain is rich in fiber, and the protein from the peanut butter will help fuel you as the day goes on.
5. Reaffirm and Rewrite Your Goals
Reflect a little on last semester – what did you do well? What could you have done better?
Maybe you were ace on getting up for class on time, but had a tendency to leave your homework until the last minute. (Every college kid can relate to this, trust!) Or maybe you did a fantastic job at contributing to your student organization, but didn't get enough sleep in the process.
Either way, evaluating your strengths and weaknesses can help you figure out what you should keep doing and what you can change to make this year better.
Every goal will be unique to each person, so take your time when reevaluating what needs to be done.But remember, don't beat yourself up if there were things you particularly struggled with in the past.
What's important is that you have a clean slate to start over with again!
Learning from your mistakes makes you a stronger and smarter person; as Tom Krause once said, "There are no failures – just experiences and your reactions to them."
Thoughts?
How do you plan on getting back into school mode again? What goals do you have this year? Leave me a comment and let me know!