Even though it's likely that you're in the midst of the Monday grumps, the start of the week is a perfect time to think of what to do for yourself in the following seven days. Whenever I start a week, I try to take the opportunity to schedule a moment of happiness each day.
I love to do this — it can be a way to ensure self-care or just a guaranteed mood-boost. Either way, scheduling bits of happiness for your week is a great way to keep your head up, especially as you come up upon midterm season.
Want to give it a try yourself? Here are some suggestions on how to bring happiness into your life this week.
1. Listen to a favorite podcast
Maybe you're a Murderino or you're a faithful listener to a lifestyle and fashion podcast. Even if you've never listened to a podcast before, this is a good way to cultivate a happy moment, because you can tailor it to you.
Earlier this week, we recommended a bunch of female-led podcasts that are truly awesome and worth adding to your routine. Whether you want to learn something new or just take a moment to listen to funny hosts and best friends chatter, podcasts are a great way to take it slow and ensure thirty or so minutes of happiness.
2. Treat (and nourish) yourself
You're not you when you're hungry, tired, thirsty, bored, etc. It makes sense to take care of yourself to make sure that you're in the best conditions to find happiness in your life. That being said, pampering yourself with the basics is a good way to make a happy moment in your life.
If that means that you make a fancy breakfast instead of nomming on your usual bowl of cereal, go for it! Curl up for a nap if you need it. Do whatever you need to feel better, and find a way to make it special and personal.
3. Use a self-care kit
If you're planning happy moments for mental health purposes, a self-care kit can be a great way to tap into your happiness on those days that you feel drained. Items to keep on hand in your self-care kit can be face masks, your favorite tea, DVDs, snacks — anything that you need to make yourself feel okay and extra loved.
Even though it's not necessarily a new way to introduce happiness into your week, it is a great option when you don't feel like going out of your way to do something huge or extra.
4. Write down what makes you happy and grateful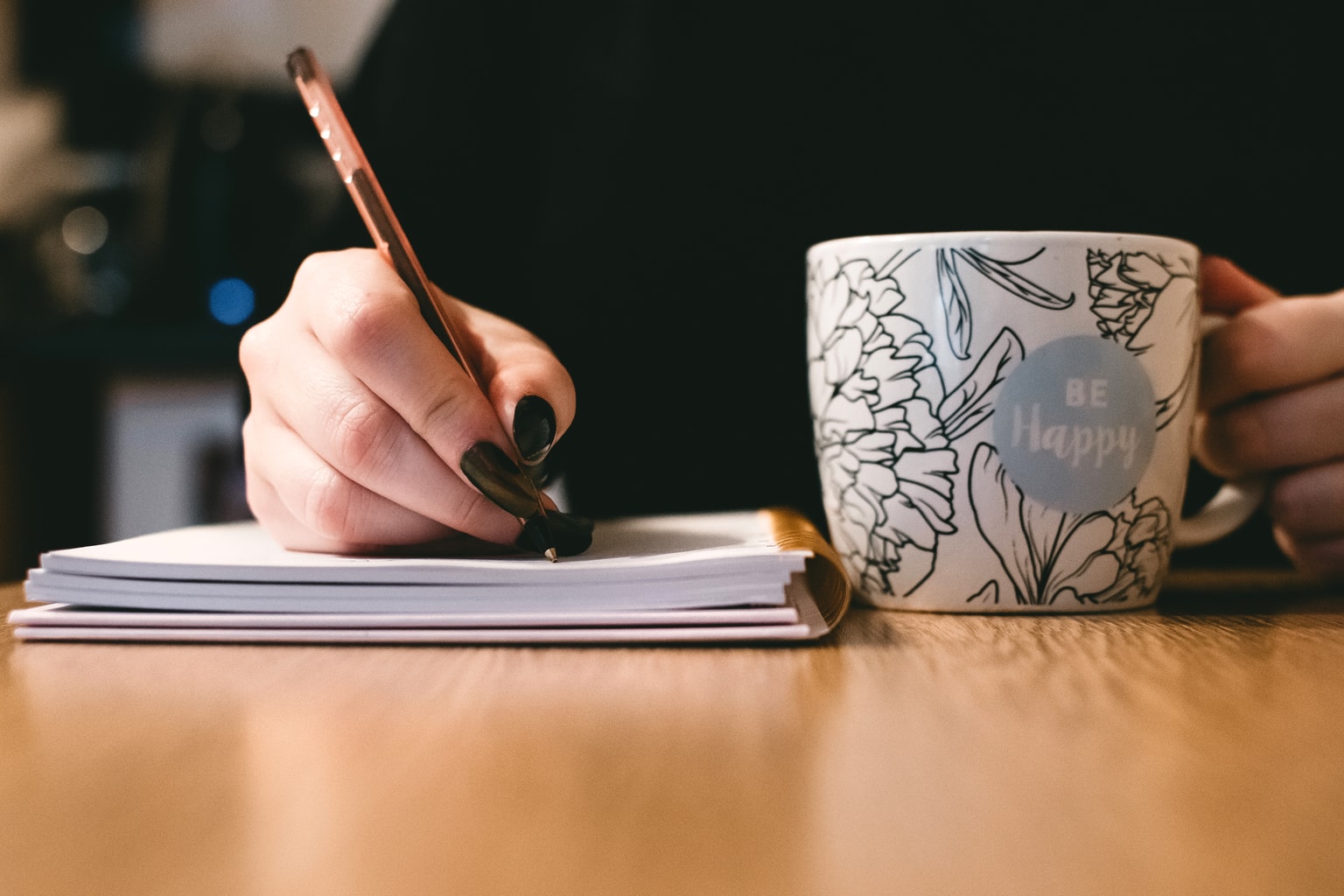 Remembering what you're grateful for is always a mood boost, but going back and writing down what makes you happy? Well, this practice makes it easier to recreate those bits of happiness. Whether it's good memories or certain activities that never fail to boost your mood, write them down! Put your list somewhere you'll see and remember it so you can look back at it later.
What do you think?
There are so many ways to cultivate happiness in your life — you just have to find the best way for you.
What never fails to make you happy? What are the happiness hacks that last you throughout the week? What's on your mind this week– and how can CF help? Let us know in the comments!