Lundyn's style has everyone on campus doing double takes. From her attention-grabbing silver hair down to her bold and bright sock game, she executes a warm weather punk look flawlessly.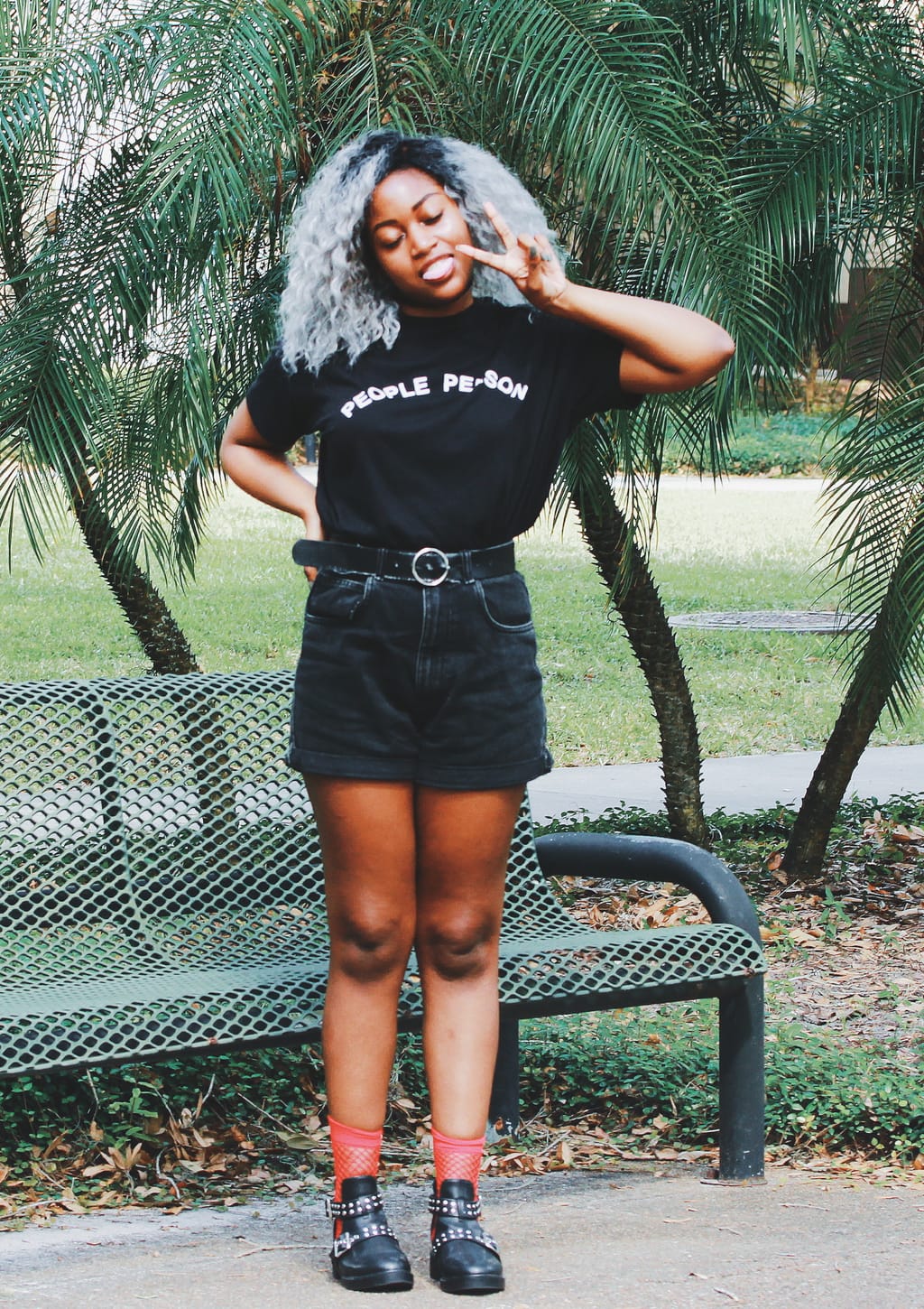 Lundyn 101
Name: Lundyn
School: University of South Florida
Major: Sociology
Class: Junior
Hometown: Columbia, SC
Let's Talk Fashion
Who or what inspires your style? "Honestly, I'm very into people and I love the aesthetics of other people and what's 'in.' I'm not really a trends person. I typically don't follow trends but I do look at what other people are wearing. And especially like music [and] architecture, you know? I'm all about finessing it."
Where do you like to shop? "[Most] of my style comes from, like, Zara and thrift shopping, and also like those kinda Chinese sites, the really cheap ones. You can find some really cute stuff there even if you think it's not gonna be good quality."
What made you pick your outfit today? "Today? I think I was just feeling the vibe. I actually built it off this shirt because it says 'people person,' but what I'm wearing is very dark and kind of, like, grunge. So I think I was just like trying to be ironic because I was feeling the mood. And a lot of [times] I feel like a lot of people here are kinda like… I just wanna make a statement like 'hey come talk to me!'"
Describe your sense of style. "My sense of style I would say is laid-back. It is practical, especially in this Florida heat and… can graphic tees be a thing? Because [they are] mostly what my outfits are about!"
What era in fashion do you identify with the most? "Late '90s and early 2000s."
What are four essential closet pieces that a college student should have? "Well I would say you need a great pair of jeans, it doesn't matter what style. A nice jacket, like, not [a] raggedy one but, like, a staple jacket. You need like a statement making accessory… something you can, like, throw on. Like with you I immediately noticed your glasses! And [lastly], I think everyone needs a graphic tee. I'm all about it! Especially when you're on campus, it's like the easiest thing to throw on."
If you could raid one person's closet who would it be and why? "Rihanna. Her outfits be crazy! I think it's because of her confidence."
Elements of Lundyn's Outfit
1. Cutout Booties + Fishnet Socks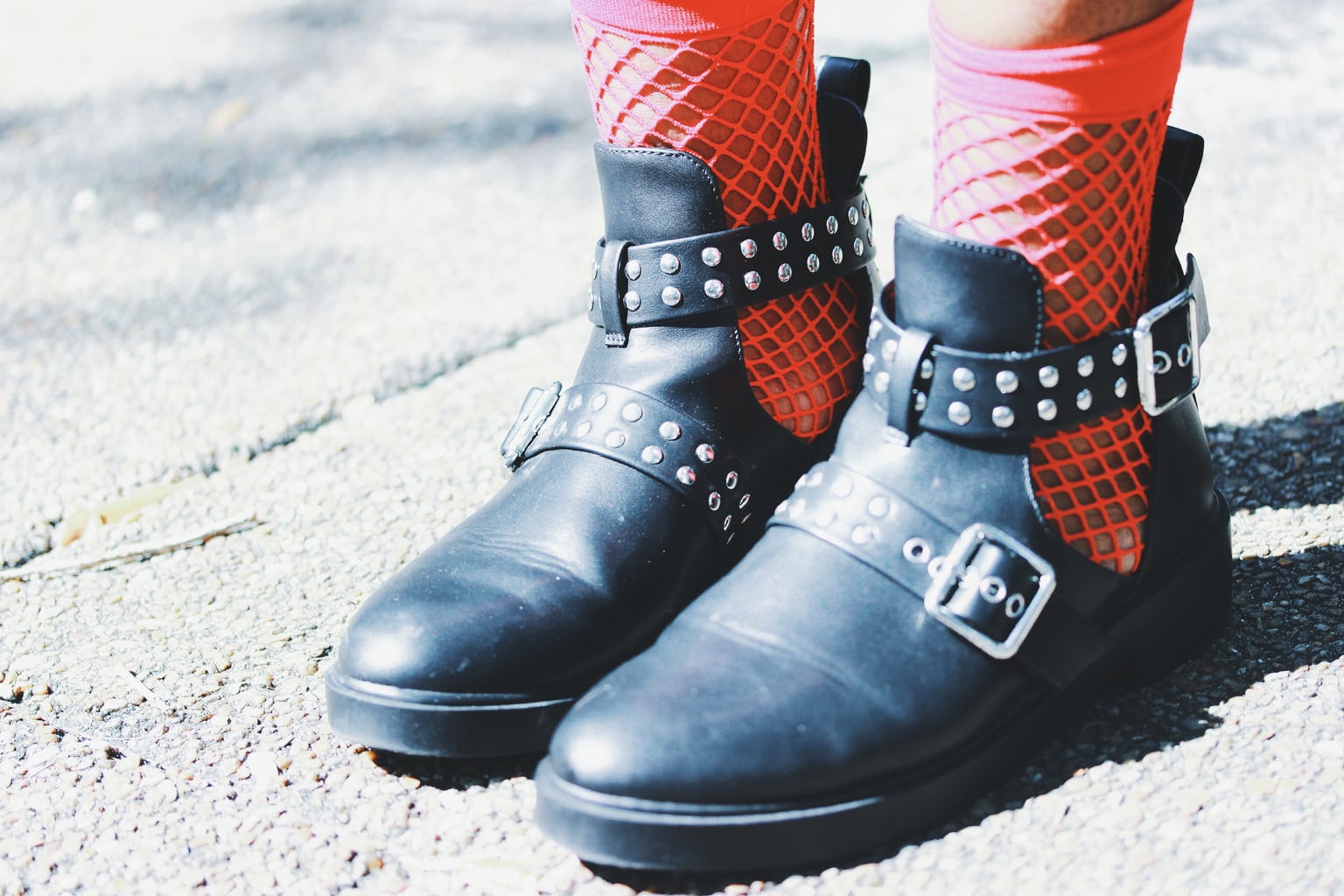 As cool as Lundyn's hair is, her feet are really the stars of the show. Between the cutout sides, studded straps, and buckles, they make a statement. She opted to pair them with something you don't see everyday: red fishnet socks. Well done, Lundyn.
2. Graphic Tee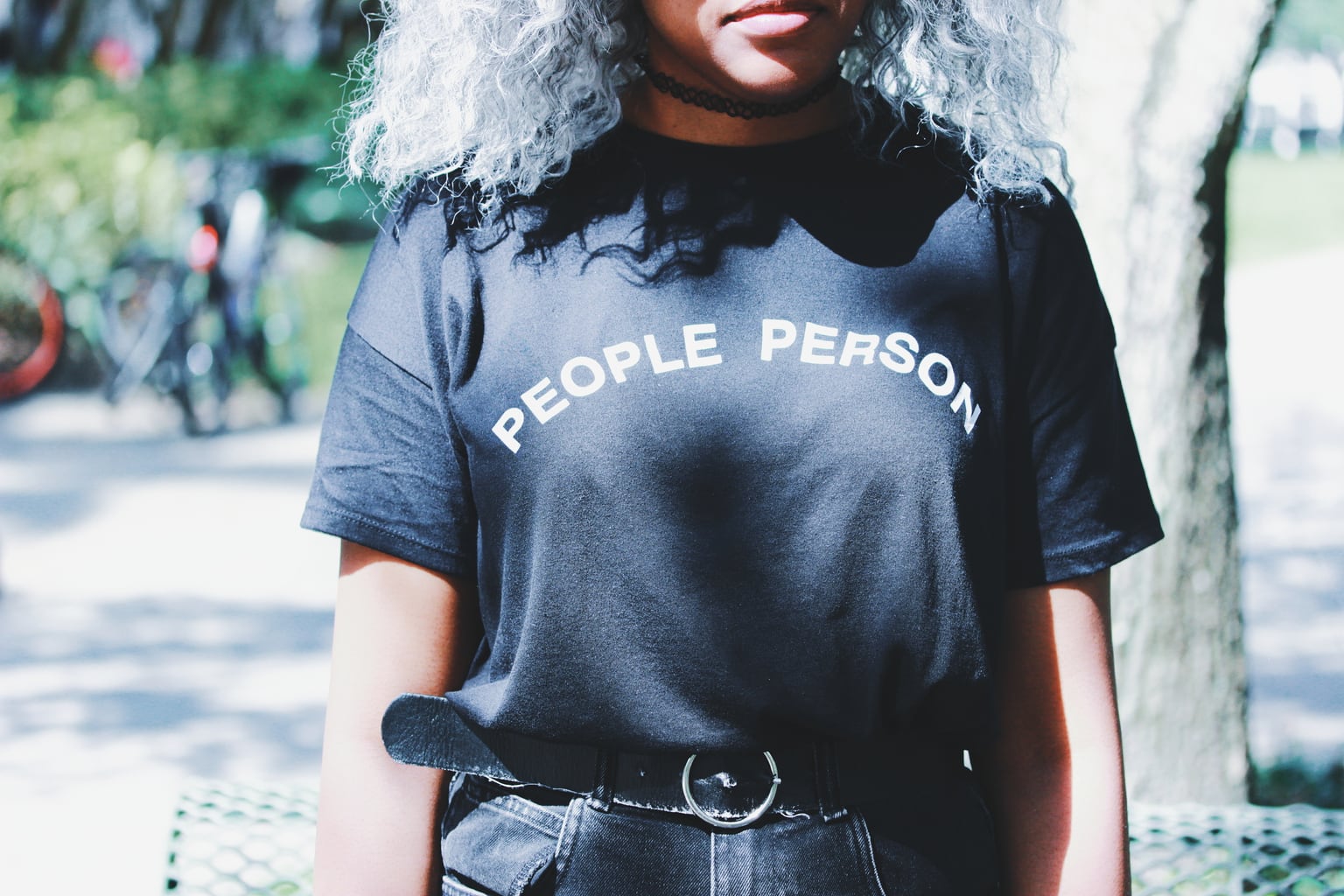 A staple classic tee will save the day. Lundyn's "people person" graphic tee is the ultimate ice breaker and a great go-to top.
3. High-Waisted Shorts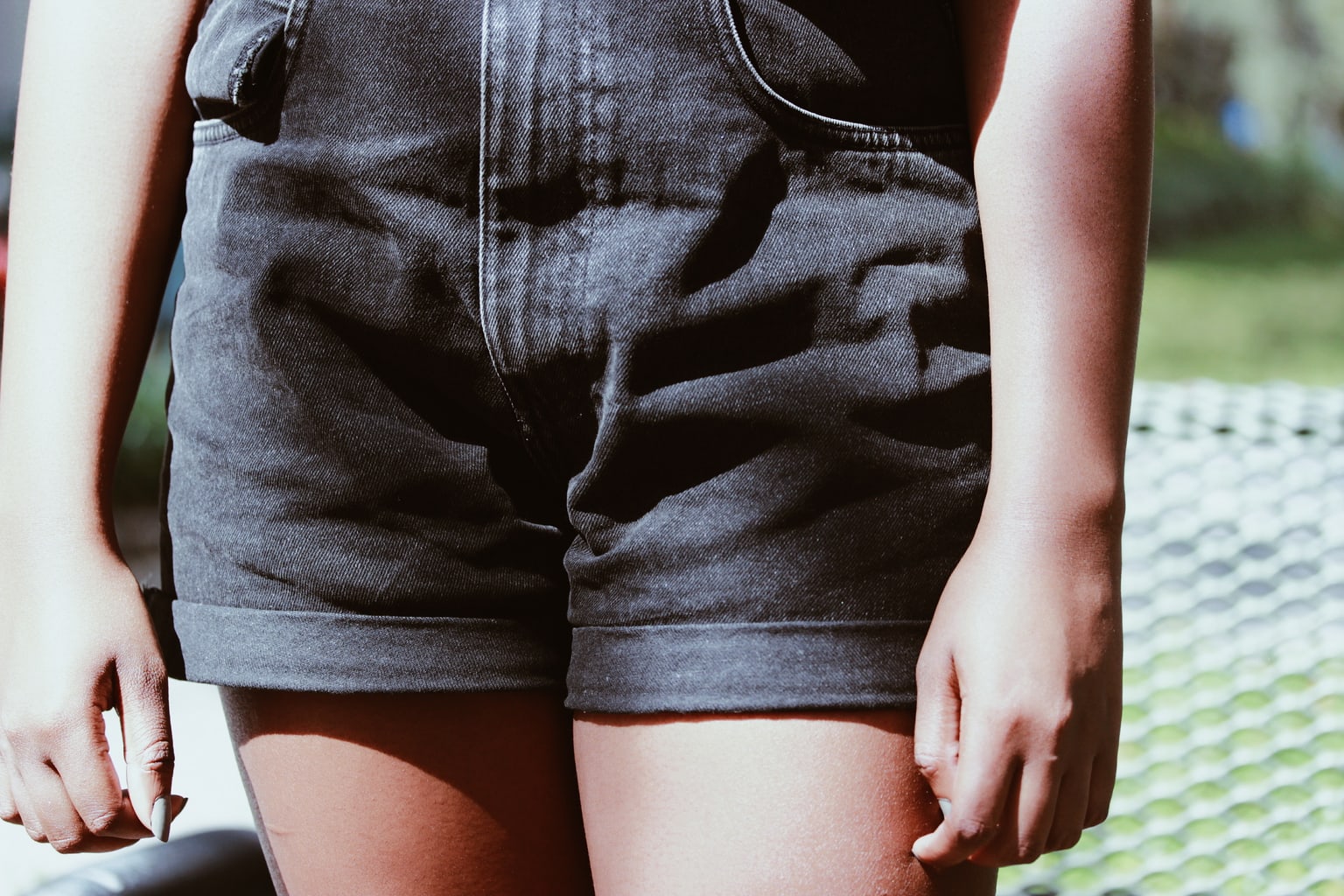 Lundyn paired her simple graphic tee with black denim high-waisted shorts. Nothing is more essential for a college in Florida than a great pair of shorts.
Would you wear this look?
Do you ever rock monochromatic outfits? Are you a fan of Lundyn's grunge vibes? Let us know below!