Chloe is the definition of dressing for success, despite the cold Erie weather. As soon as she walked into class, all eyes were on her adorable jacket. This girl knows how to look good, feel good, and stay warm… a winning combination!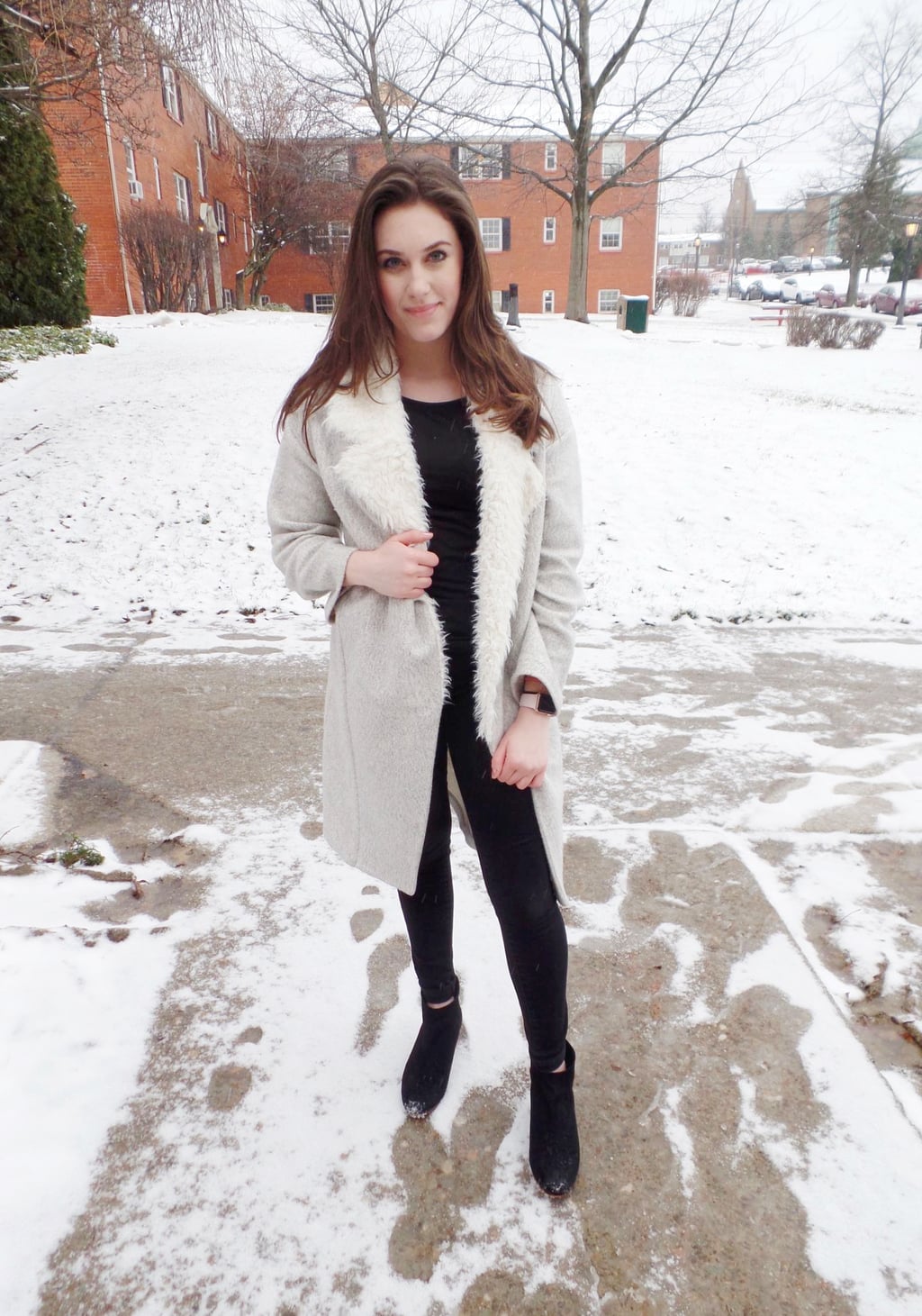 Chloe 101
Name: Chloe
School: Mercyhurst University
Year: Freshman
Major: Fashion Merchandising
Hometown: Victor, NY
Let's Talk Fashion
Who or what inspires your style? "I love events like the Grammys and American Music Awards [because I get to] see my favorite celebrities like Selena Gomez! I also love to search Pinterest for new ideas."
Where do you like to shop? "On my tight college budget, I shop at Forever 21, Urban Outfitters, Francesca's and Topshop. You can find great pieces for less."
Why did you choose this particular outfit? "It's comfortable, simple, and I really wanted the jacket to be the statement piece of my outfit."
How would you describe your sense of style? "I would describe my style as trendy, bohemian, and feminine. I love to mix up my look. I can dress boho one day and wear a pink floral look the next!"
What fashion advice would you give to other students looking to improve their style? "Pick an outfit that you feel really confident in and use that as inspiration to create other outfits. Don't be afraid to create your own look."
What are your favorite trends right now? "I'm a big fan of soft pink colors, metallics, and of course denim which is always a classic."
Do you have any favorite fashion designers? If so who? "I love Prada, Chanel, and Hermes. I wish I had more from these collections, but not on this college budget."
What do you do for fun? Do you have any unique hobbies or interests? "Nothing in particular. I'm like any other college girl. I love shopping and spending time with friends and family."
If you could raid anyone's closet, who would it be and why? "Lauren Conrad. We both have a love for feminine styles. She is always on trend and has the perfect outfit for any occasion."
Elements of Chloe's Outfit
1. Cozy Jacket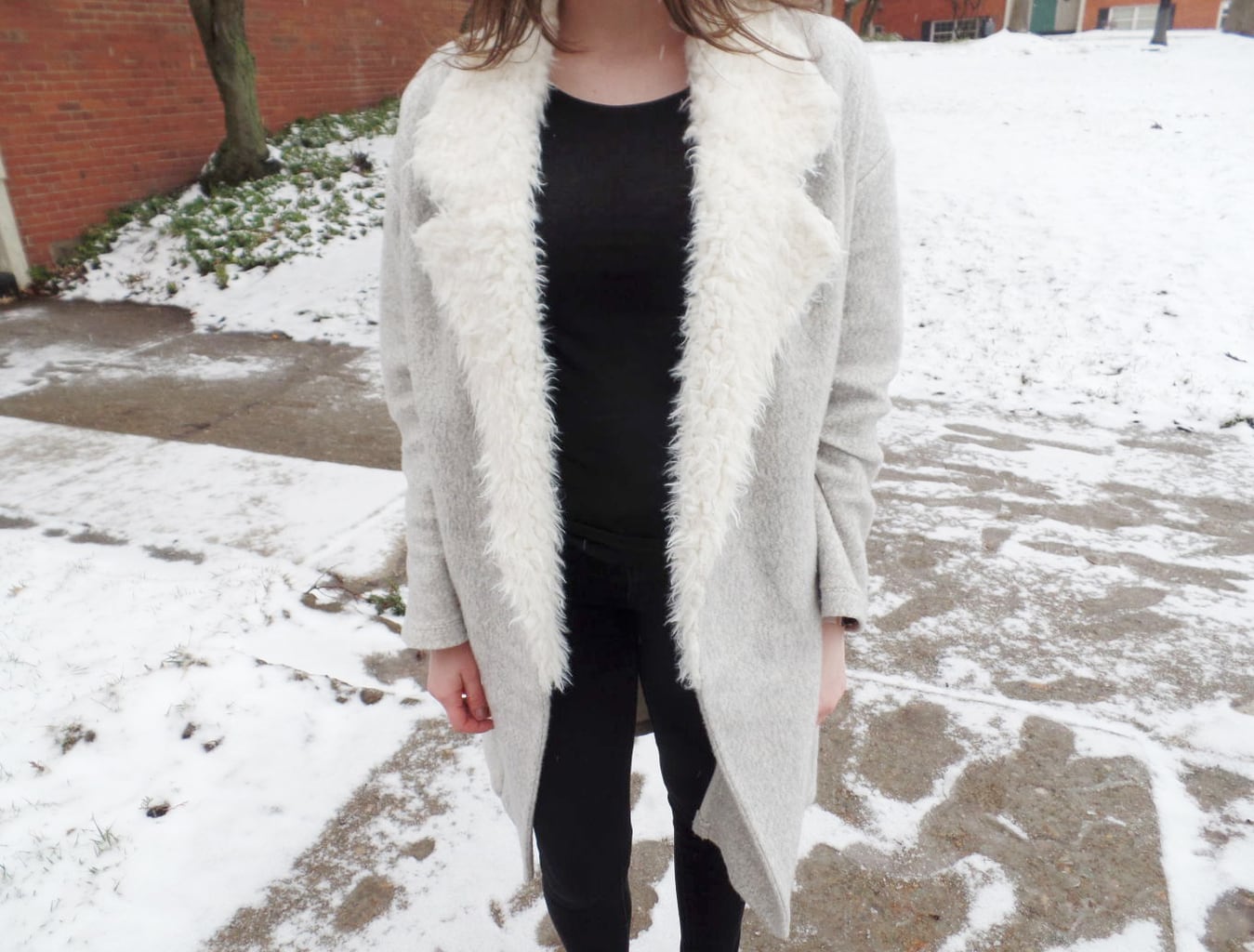 This gray wool coat with white fur lapels is the perfect addition to a simple outfit. It's trendy and warm for a snowy day on campus. The fur adds a bit of texture to Chloe's overall look.
2. Black Booties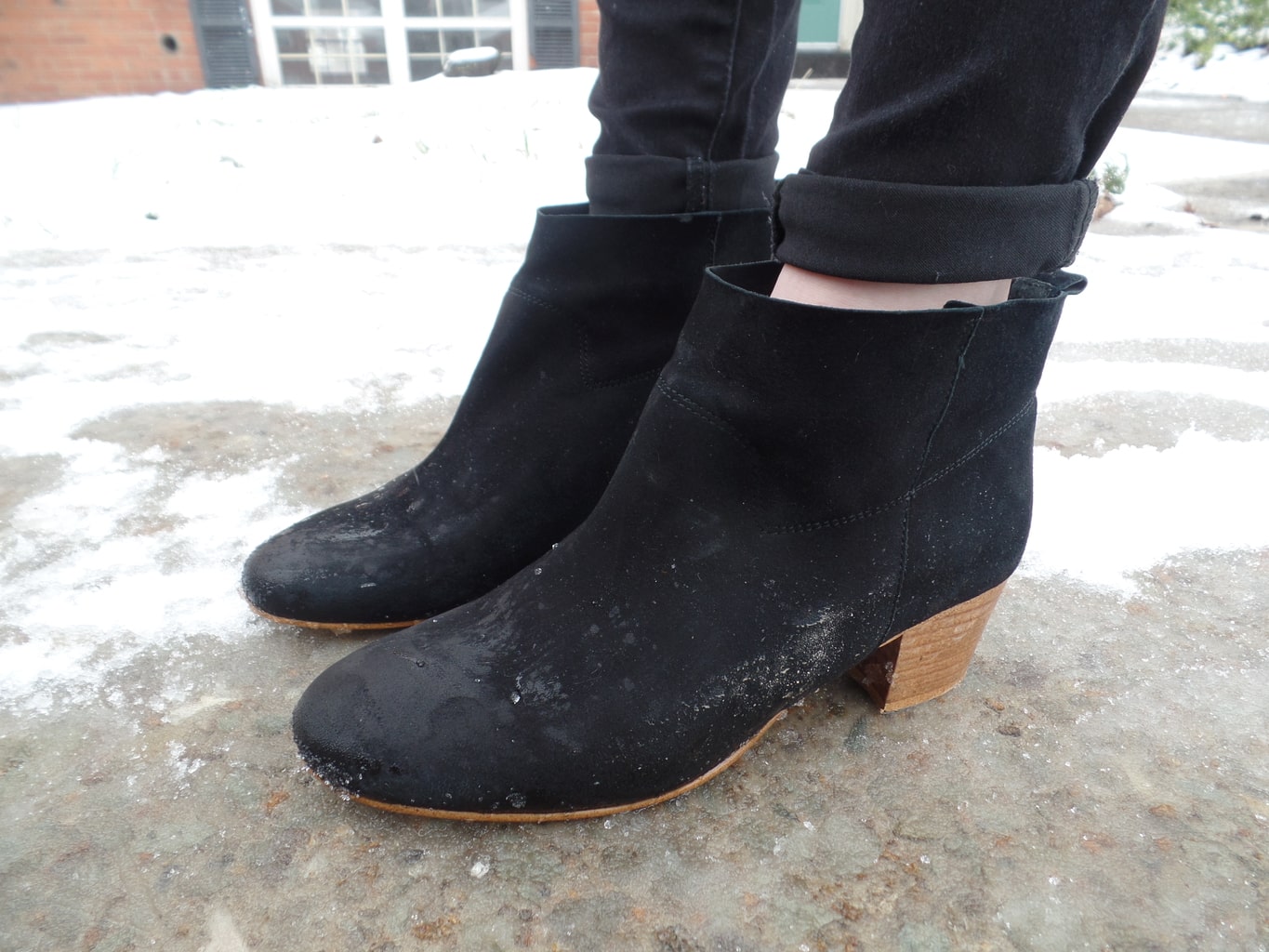 Is there anything better than a good pair of black booties? These shoes are a go-to pair for Chloe, and it's easy to see why! They complement her look without distracting from it, plus they're wearable all year round.
Are you obsessed with Chloe's jacket too?
Would you wear her look? What's your go-to footwear this winter? Let us know what you think in the comments below!