Edgy cuts meet feminine fabrics in this on-campus look. Ruth piqued my interest on my way to class when I spotted her sporting this super chic outfit. The way she paired soft basics with giant, chunky zippers and ultra-cool footwear made me do a double take.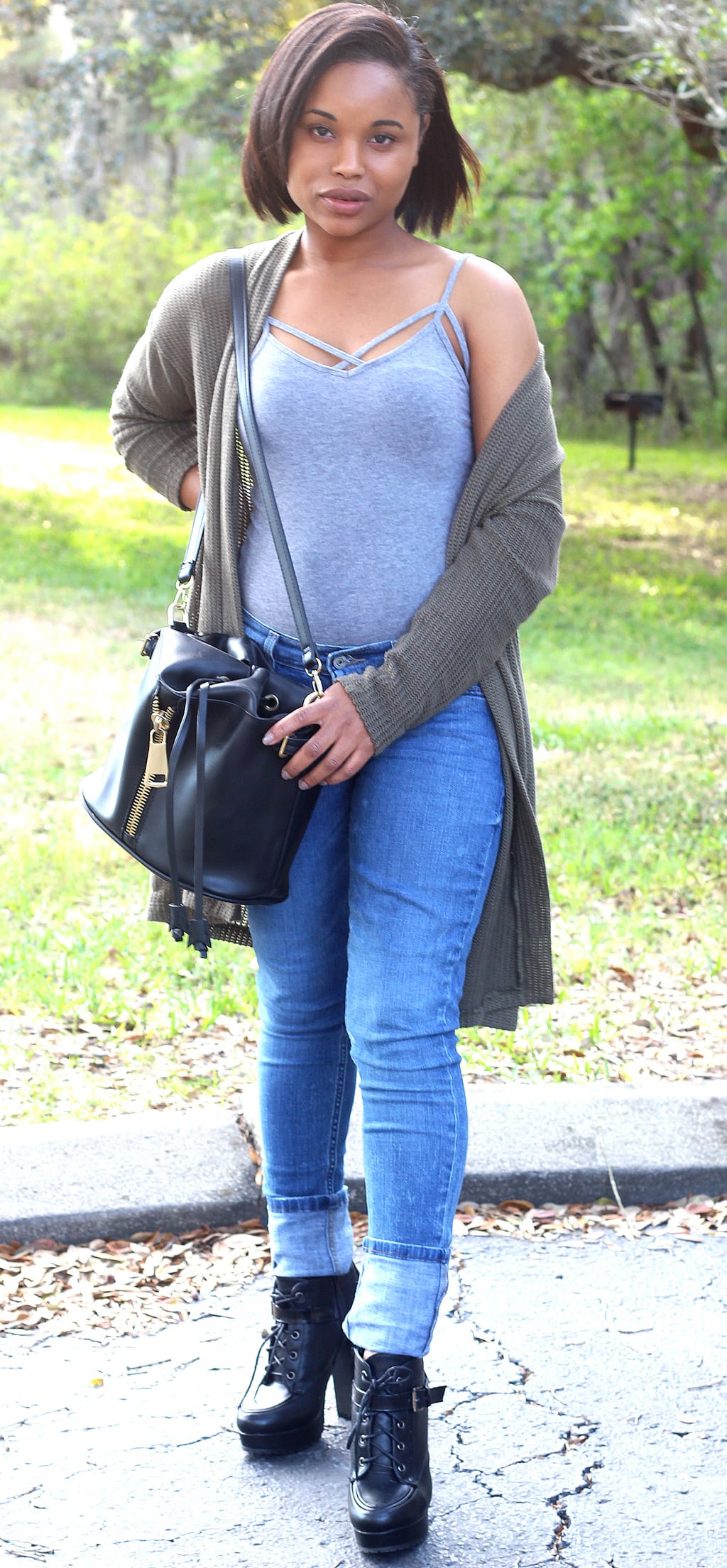 Ruth 101
Name: Ruth
School: University of South Florida
Year: Junior
Major: Behavioral Health
Hometown: Miami, FL
Let's Talk Fashion
Who or what inspires your style? "I would say that my personality inspires my style because I want to be comfortable, so I dress my body for comfort."
Where do you like to shop? "I like shopping at Forever 21 and H&M."
How would you describe your sense of style? "My sense of style would have to be a cross between feminine and tomboy."
What fashion advice would you give to other students looking to improve their style? "I would say [to] be yourself and [to] use [different] styles that inspire you and incorporate [them] into your own personal style."
What are your favorite fashion trends right now? "My favorite fashion trends right now are boyfriend jeans, khakis, bodysuits, bedazzled sneakers, off-the-shoulder blouses, and striped shirts."
Do you have any favorite fashion designers? If so who? "I don't have a favorite designer; I just buy what's affordable."
Do you have any unique hobbies or interests? "I really enjoy anything nature-related, so going on nature walks is really special to me."
If you could raid anyone's closet, who would it be and why? "If I could raid anyone's closet, it would be Selena Gomez because her style is so chic and so effortless. I like the fact [that] her style corresponds with her personality."
Elements of Ruth's Outfit
1. Statement Bag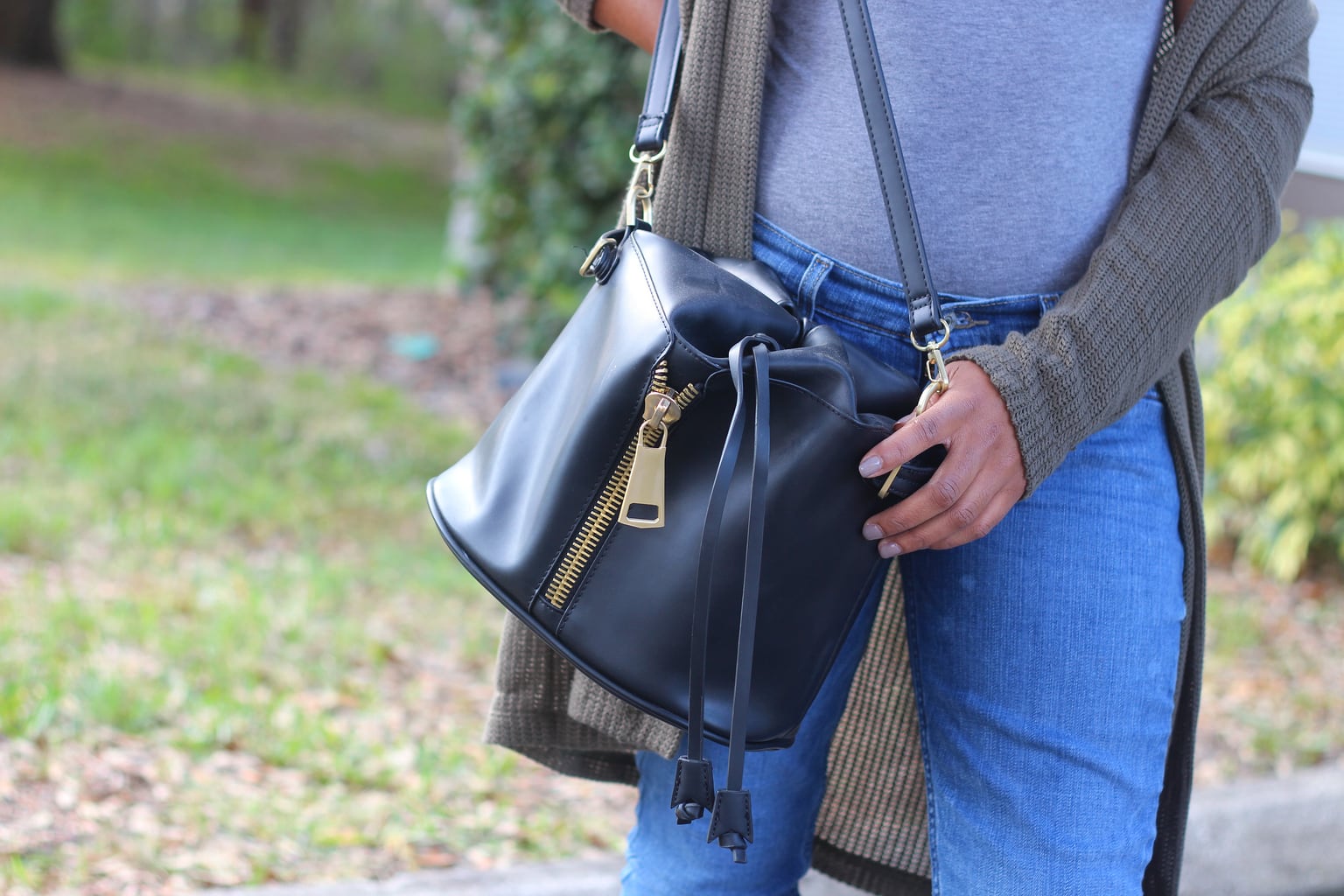 Ruth totes around this bucket bag from Zara. It adds a bit of edge to her casual look. That giant zipper is extra fabulous and I can't get enough of it. I've got major bag envy!
2. Draped Cardigan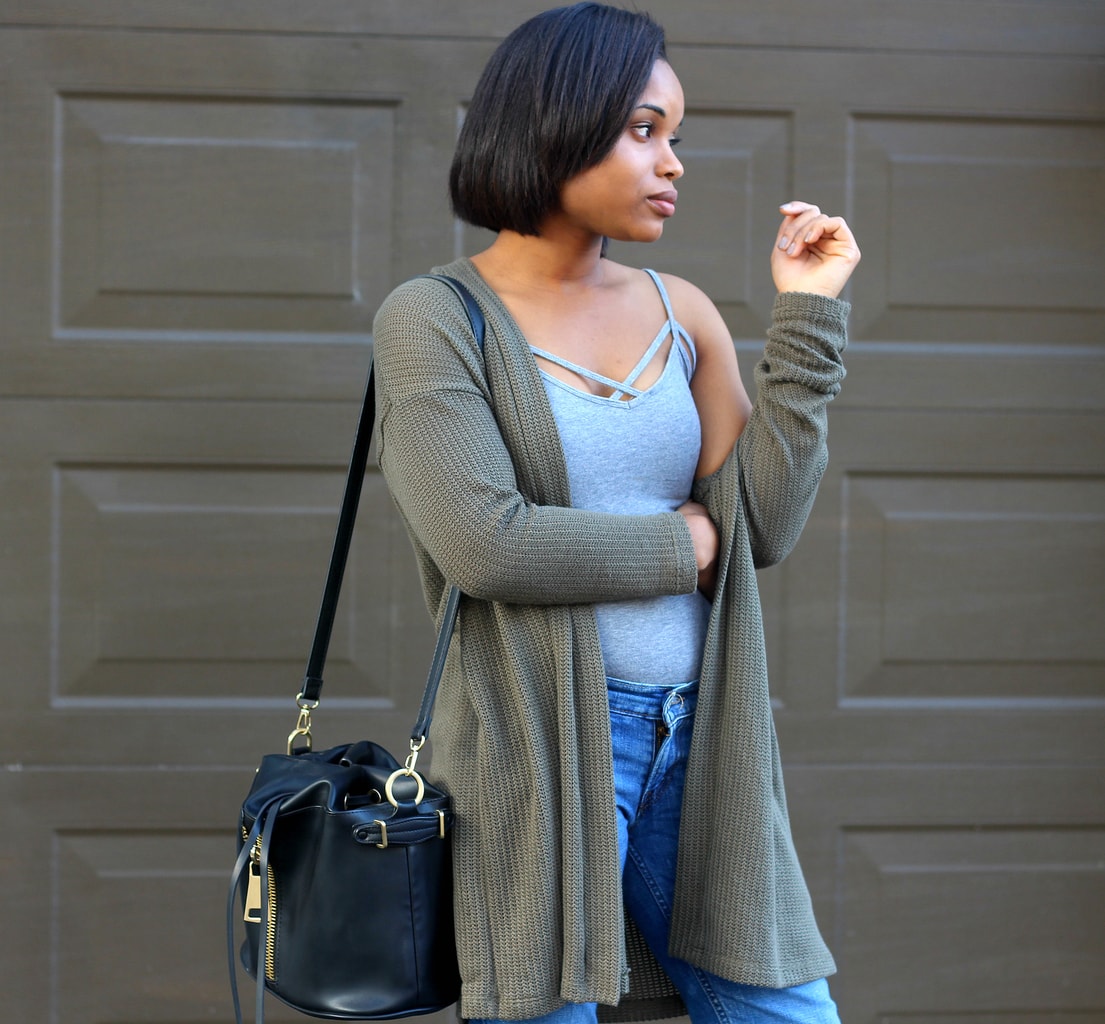 The olive cardigan is from Forever 21. Olive green is one of those colors that complements everything it sits up against. The soft fabric makes her cardi look extra cozy.
3. Black Boots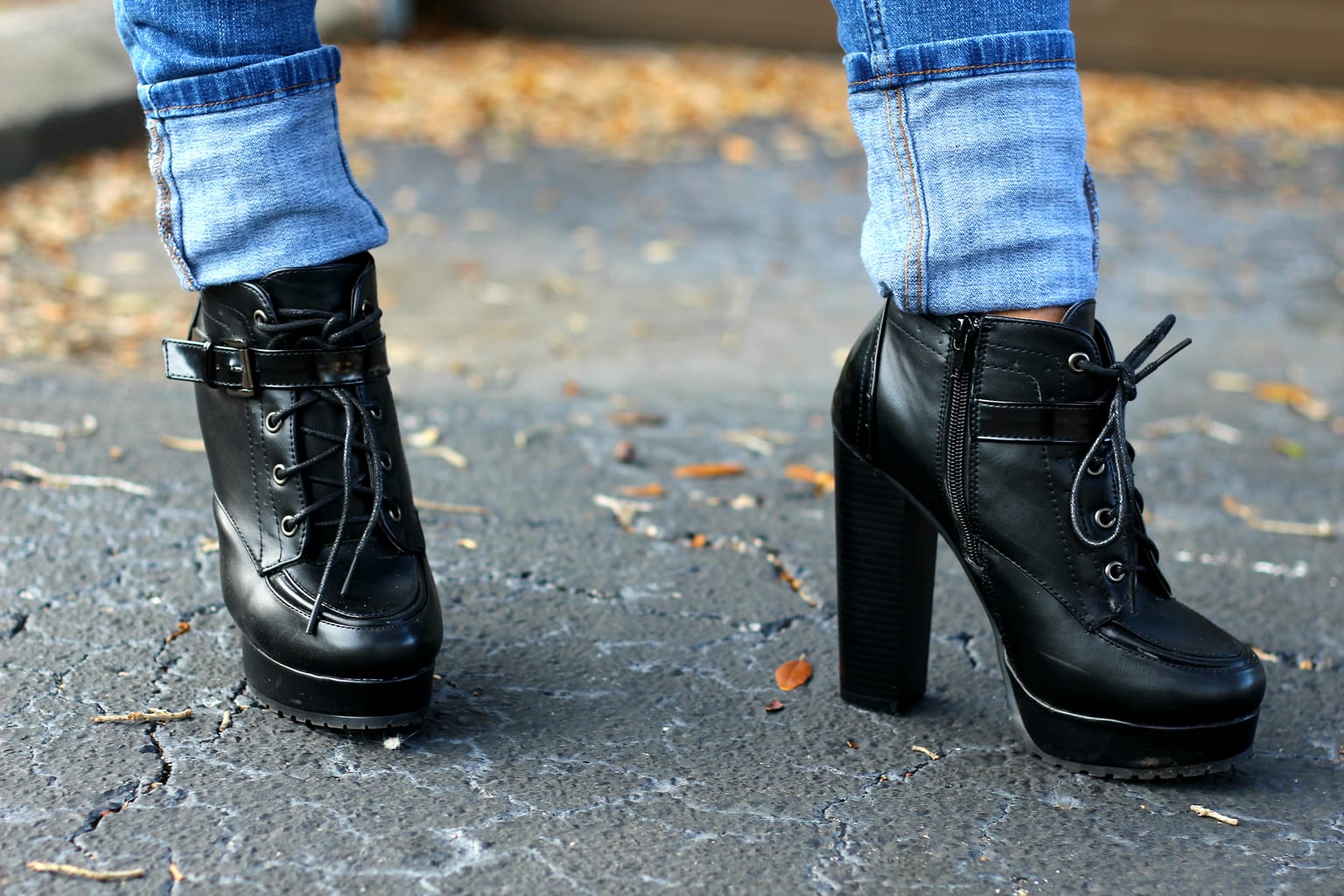 I couldn't believe my ears when Ruth told me her boots cost just $7! The best part? She swears they're comfortable. The chunky heels make them a perfect comfortable statement shoe. I like that Ruth didn't sacrifice cuteness for comfort, but instead was able to mix the both.
Do you love Ruth's style?
Does Selena Gomez also inspire your style? Would you wear Ruth's killer shoes? Comment below and share with us!