Winter is in full swing at Grand Valley State University and we have coined a term for what happens on these freezing days: the Laker Effect. Usually this means everyone on campus throws on a coat and some boots, and calls it good. Alissa, however, thrives on finding cute cold weather outfits to wear. Her impeccably layered look makes winter feel more like magic than doldrums.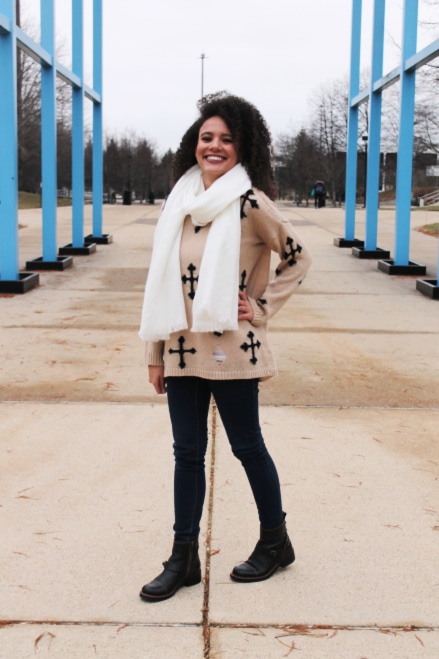 Alissa 101
Name: Alissa
School: Grand Valley State University
Major: Multimedia Journalism
Year: Senior
Let's Talk Fashion
Who or what inspires your style? "I am obsessed with K-pop (Korean pop culture). I feel like they are very open and free with their looks and that's how I aspire to be. The sweater I am wearing with the crosses is from Forever 21 and I bought it because the design reminds me of pieces I have seen K-pop singers wearing."
Where do you like to shop? "I love shopping at Forever 21 for sure. I can find so many unique styles and pieces of clothing that I didn't know I wanted until I walked into the store. Also, I shop on prettylittlething online as well. They have super cute clothes."
How would you describe your sense of style? "I would say simple, but detailed. I love neutral colors like my hunter green coat and black boots, but they aren't just any pair of boots… they are Coach! So, I would say I like nice things in matching colors."
Why did you choose this particular outfit? "I chose this outfit because I wanted to feel a bit more fashionable while also freezing because of the weather."
What fashion advice would you give to other students looking to improve their style? "I would say do what you want. [Wear] whatever makes you happy and [if] you love it, then go for it. No one can judge your clothes and if they do, well then, they can just leave because no one decides what you wear but yourself!"
What are your favorite trends right now? "One of my favorite trends right now would be more of a grunge but sophisticated look. It says 'I try, but not too hard.' I shop at the mall but also at the thrift shops."
Do you have any favorite fashion designers and if so, who? "Coach would definitely be one of my favorite brands. I have my black boots from there and some purses and a coat. I just love their stuff."
What do you do for fun? "Back in the fall I was in the GVSU marching band. I play the trumpet. Also, I am an online intern for a K-pop website, writing weekly articles for them. K-pop is really my favorite thing right now besides hanging out with friends and just living the life of a senior in college."
If you could raid anyone's closet who would it be and why? "I would raid Rihanna's closet. Her clothes are so cute and fun but also crazier, which I aspire to be."
Elements of Alissa's Outfit
1. Patterned Sweater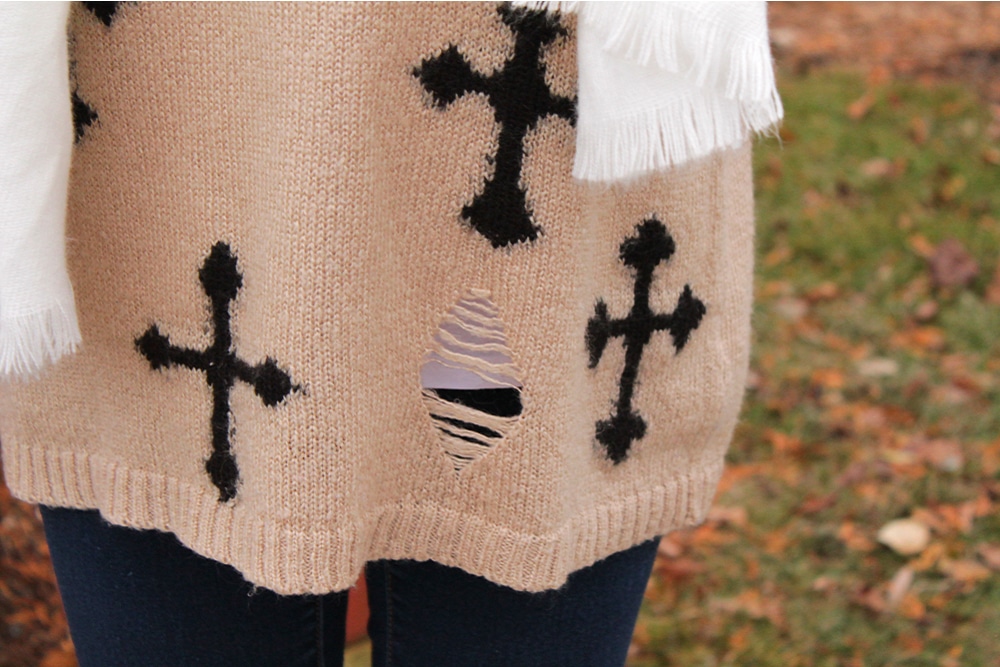 Alissa has proclaimed that her go-to style is "sophisticated grunge," which this sweater expertly represents. Its knit fabric is casual and cozy, yet has random holes and hanging threads, making it edgier than your average sweater.
2. Weatherproof Boots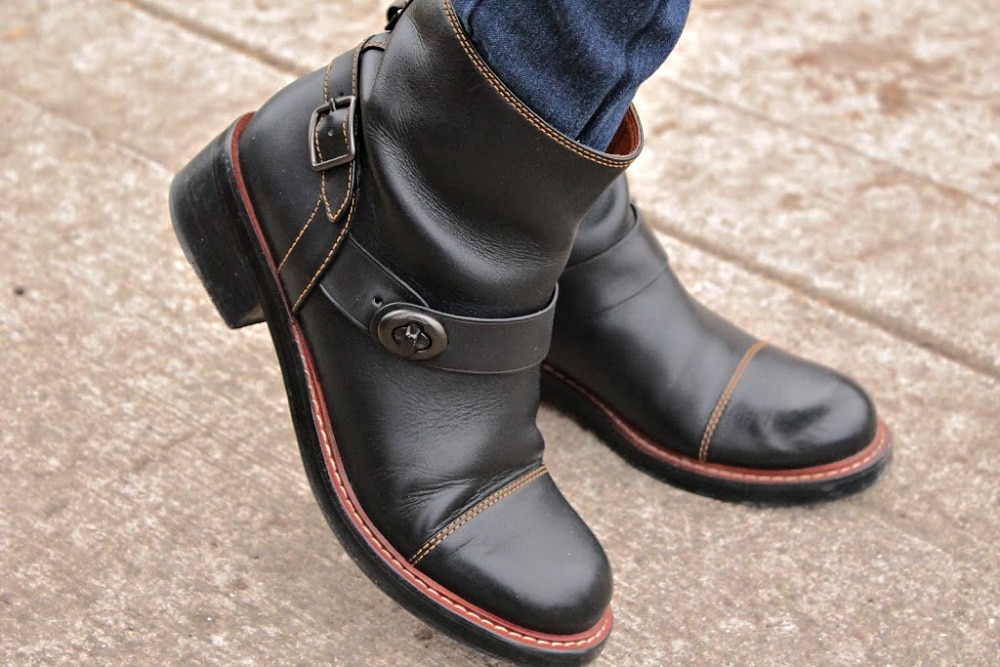 A good pair of boots is a necessity this time of year. Alissa is head over heels in love with these flat Coach boots, and so are we! The pop of red along the soles and tan stitching makes them stand out amongst all the other cold weather boots on campus.
3. White Scarf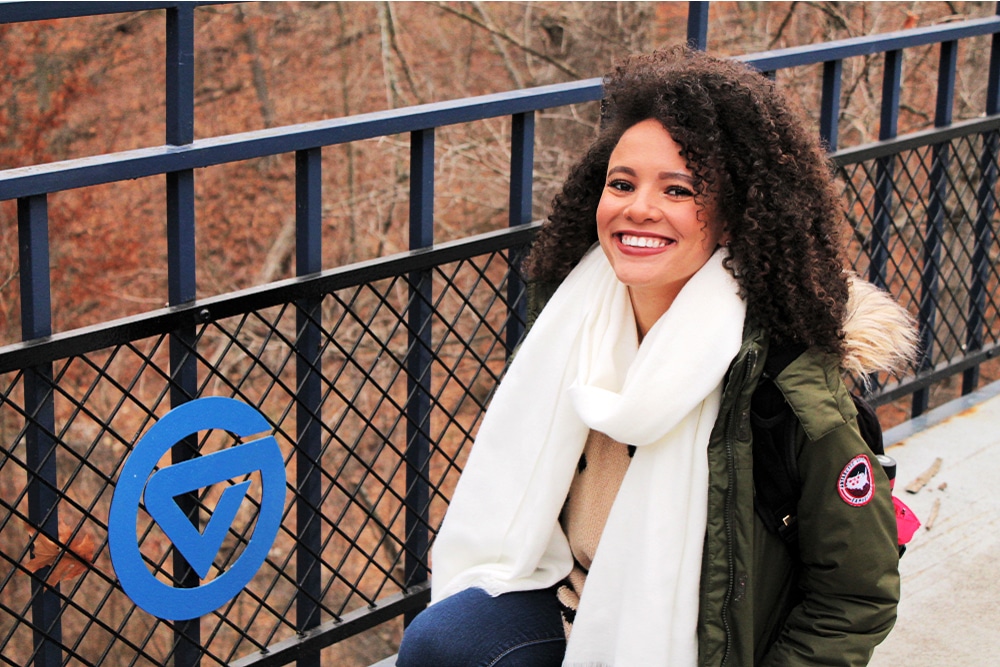 Alissa chose a stark white scarf to pop against her hunter green coat and tan sweater. It keeps her warm, yet she still looks strikingly stylish.
4. Cozy Hat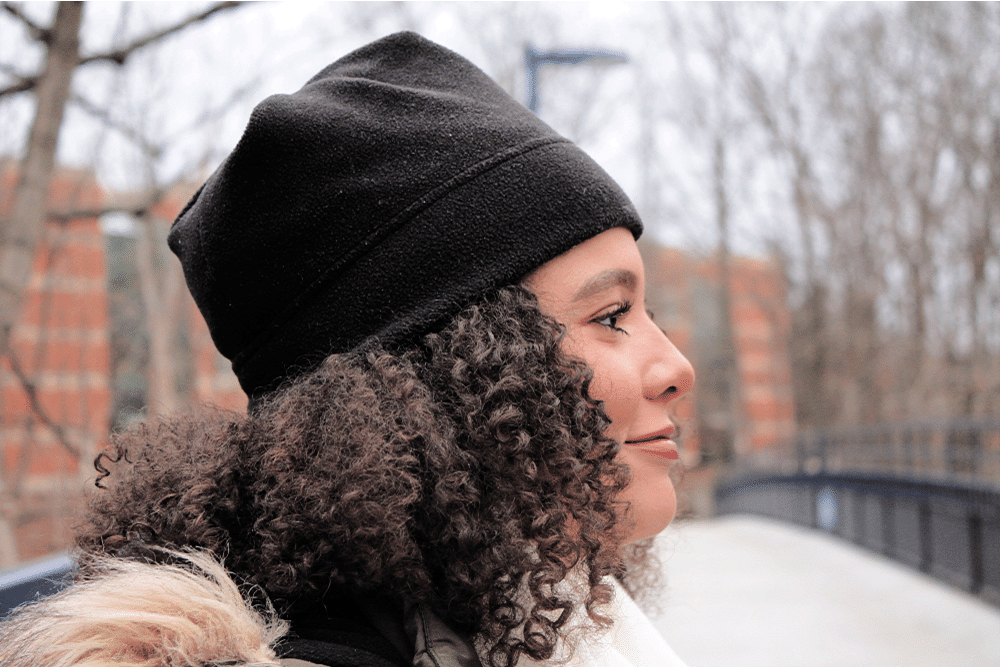 One surefire way to survive the cold is by sporting a black stocking cap. A winter staple, this hat keeps the heat from escaping the top of Alissa's head while also looking cute.
Now we want to know what you think!
Are you inspired by Alissa's outfit? Do you dig K-pop trends too? Would you wear her look? Comment below and share your thoughts with us!