Xiao's blue hair is goals. There's no doubt about it; her hair set the bar, but the rest of her outfit was right up to snuff.
Everything about Xiao's style is the epitome of minimalistic grunge. This Beijing beauty knows how to pull off a serious look.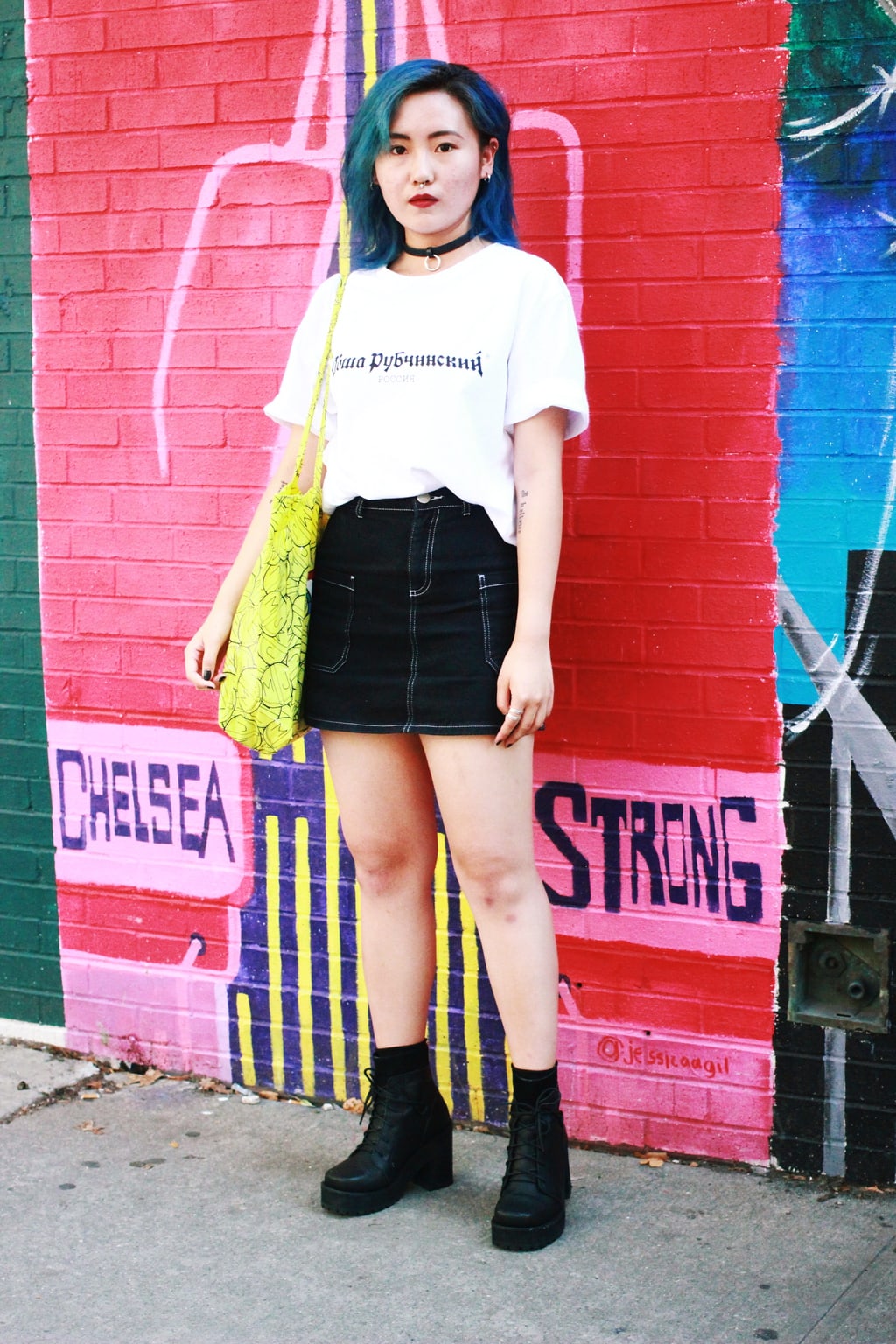 Xiao 101
Name: Xiao (pronounced: sha-ow)
School: Fashion Institute of Technology
Major: Fashion Design
Class: Freshman
Hometown: Beijing, China
Let's Talk Fashion
Who or what inspires your style? "I have a lot. First of all, Kate Moss. And I feel like my style is kind of chic and effortless."
Where do you like to shop? "My favorite brand is MISBHV, like, all time favorite."
How would you describe your sense of style? "I feel like I've always wanted to be a rockstar. I always want to make sure that I'm putting some [accessories, like earrings, chokers, and rings] with my outfit. I mostly go with black and white but sometimes I will add some color, especially in summer."
Why did you choose this particular outfit? "I feel like today's weather is really good so I definitely [wanted to] go with a skirt. And I feel like this kind of skirt would go so well with a bright top, so I picked up this off-white t-shirt. I always make sure to add [a] choker to make it pop a little bit. Especially for summer, I feel like everybody's choice is a white t-shirt, shorts, or skirts. So if you want to stand out a little bit, you have to add some [more interesting] elements."
What fashion advice would you give to other students looking to improve their style? "Definitely, like, have your icon. Have a person you feel like 'wow, she's so hip. Her outfit is so cool.' That's the first step. Then while you check their style, you [will] to want to add your own kind of stuff. So definitely have your own sense of taste for fashion but don't forget to absorb all the good things."
What are your favorite fashion trends right now? "Black mesh. I [love] it so much. I actually bought one. It's [a] black mesh long-sleeve bodysuit and it has the patches on it."
Do you have any favorite fashion designers? If so, who? "Recently I've really been addicted to Versus. I feel like it's different from Versace. When I saw Versace I was like 'oh, why you got to be so extra.' Then Versus came out and it was like 'wow.' It's because it's kind of grungy-edgy and all the skirts and jackets are cut really simple but yet it's just different. I bought a black dress and it has a slit cut open all the way to the waist and it's silky."
Do you have any unique hobbies or interests? "I was a ballerina for eight years. So sometimes I just like to dance with music. But not only with ballet, but with jazz and hip hop. So I really love dancing."
If you could raid anyone's closet, who would it be and why? "Bella Hadid. I feel like my style is kind of related to hers and she's not extra, but when you see her walking on the street it's like 'this girl [has] got good taste.'"
Elements of Xaio's Outfit
1. Faux Leather Choker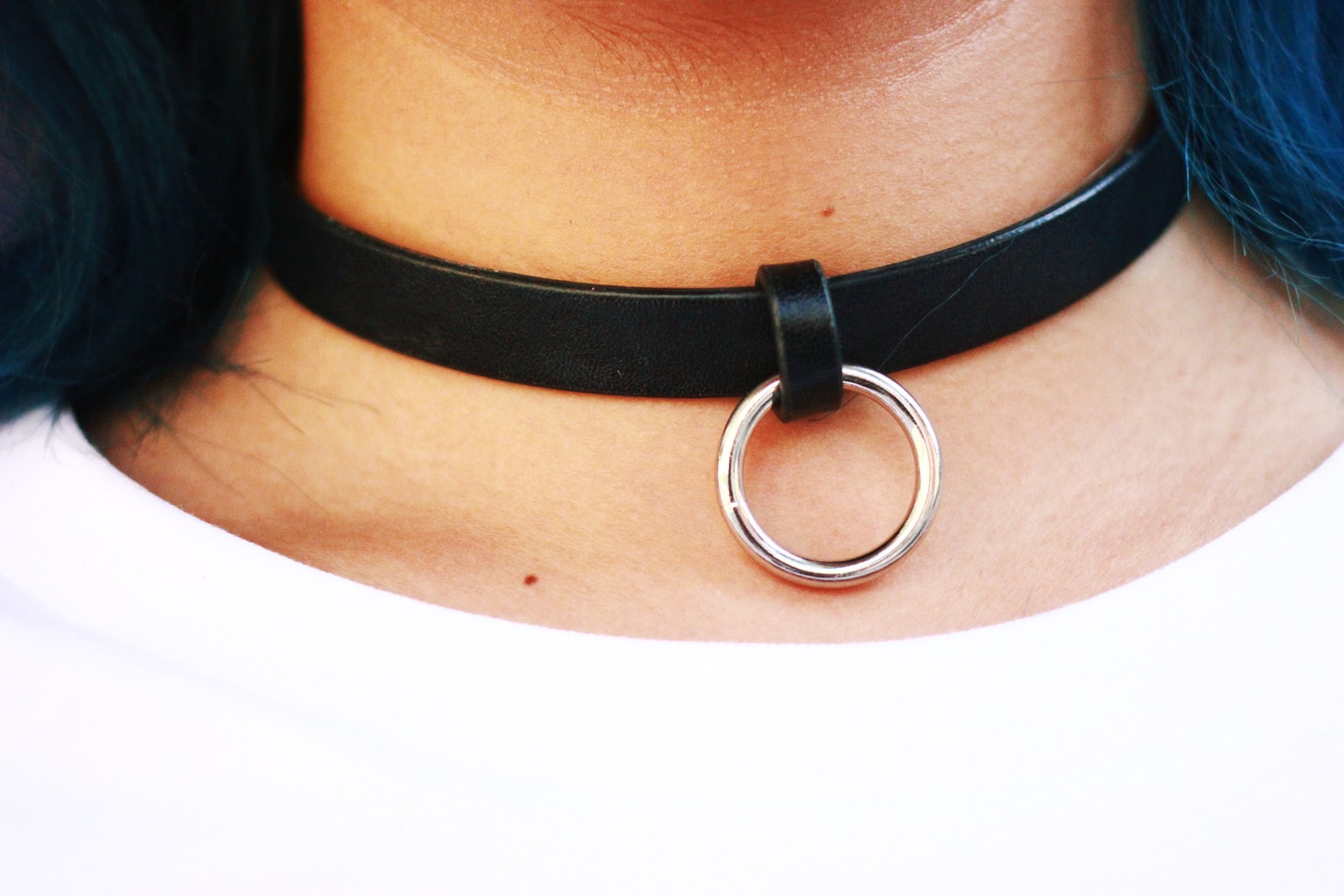 ​These days, you pretty much can't be grunge without a choker. That's rule one. Rule two is that you don't have to invest in a choker for it to steal the show, like Xiao here who purchased her neck accent at Forever 21.
2. Black Denim Skirt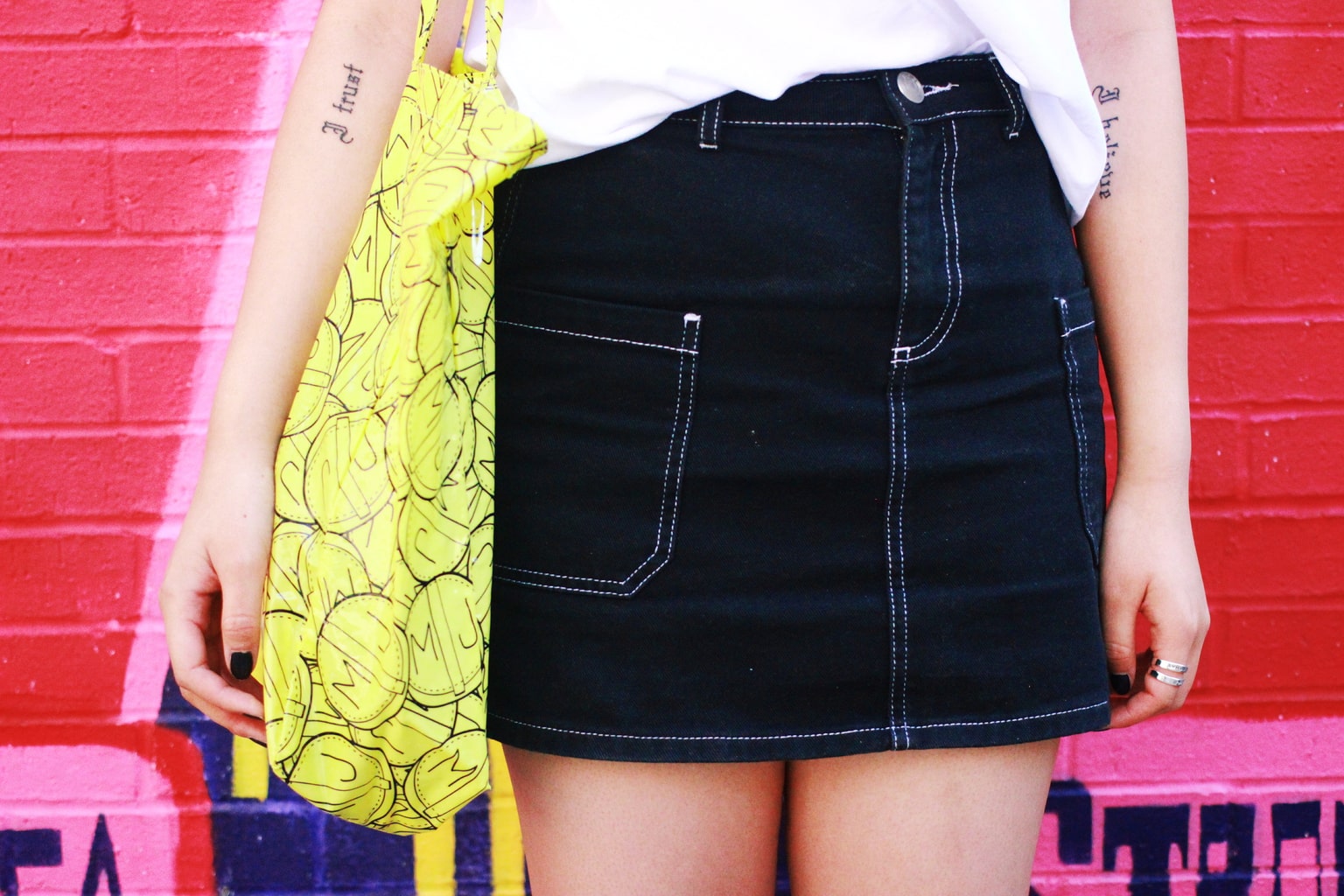 Just like a great pair of black jeans, every girl needs to own a black denim skirt. It's great for those hot and humid days when you don't feel like peeling off your skinny jeans. The white stitching detail on Xiao's skirt is a minor detail that makes a major impact.
3. Bright Yellow Tote + Tattoo​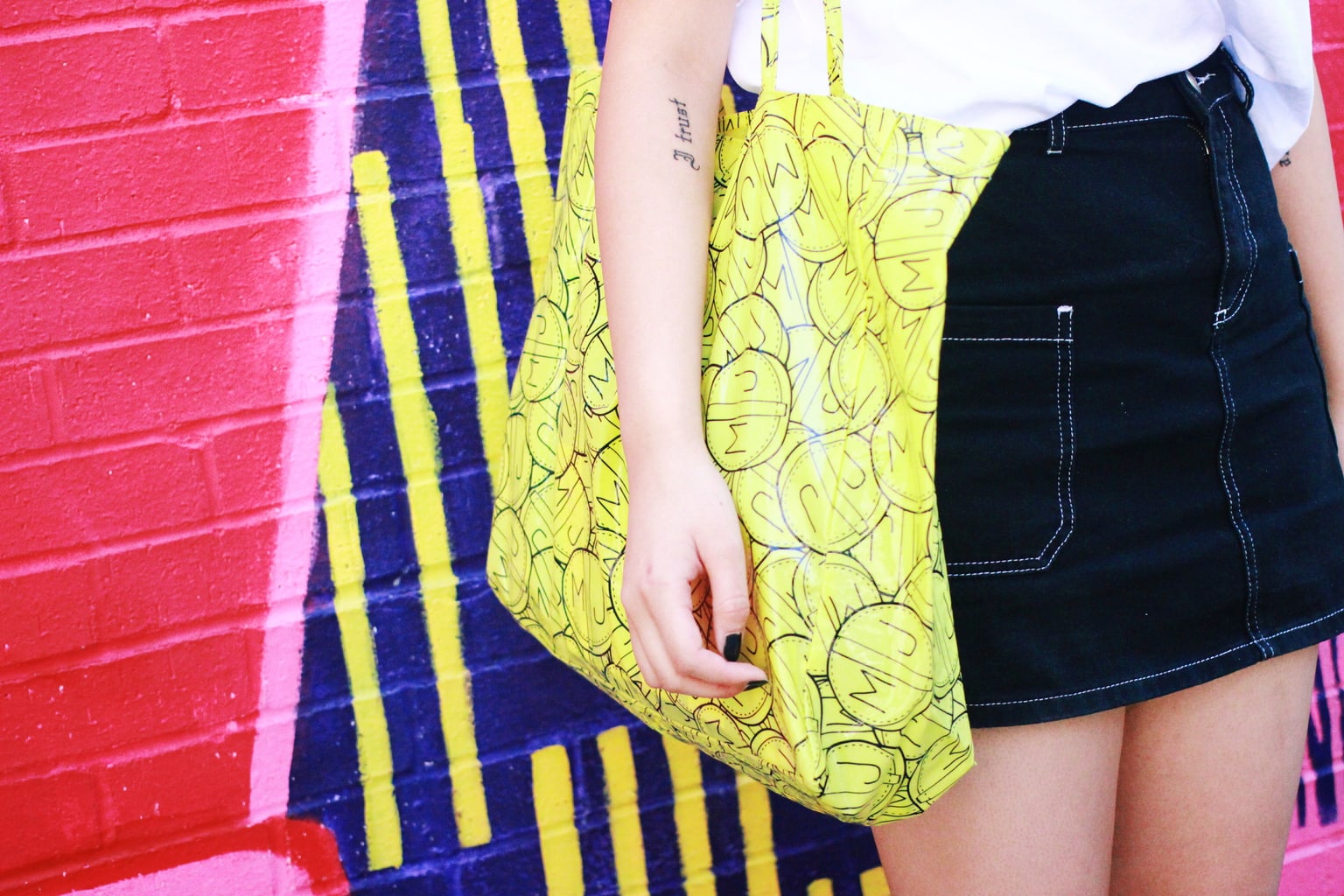 I love how Xiao's bright yellow tote is a dramatic contrast to her monochromatic outfit. A pop of yellow will always be a summer staple.
The game changer here is Xiao's small arm tattoo that says "I trust." This meaningful and permanent symbol is not just a tattoo; it doubles as an accessory!
4. Chunky Black Boot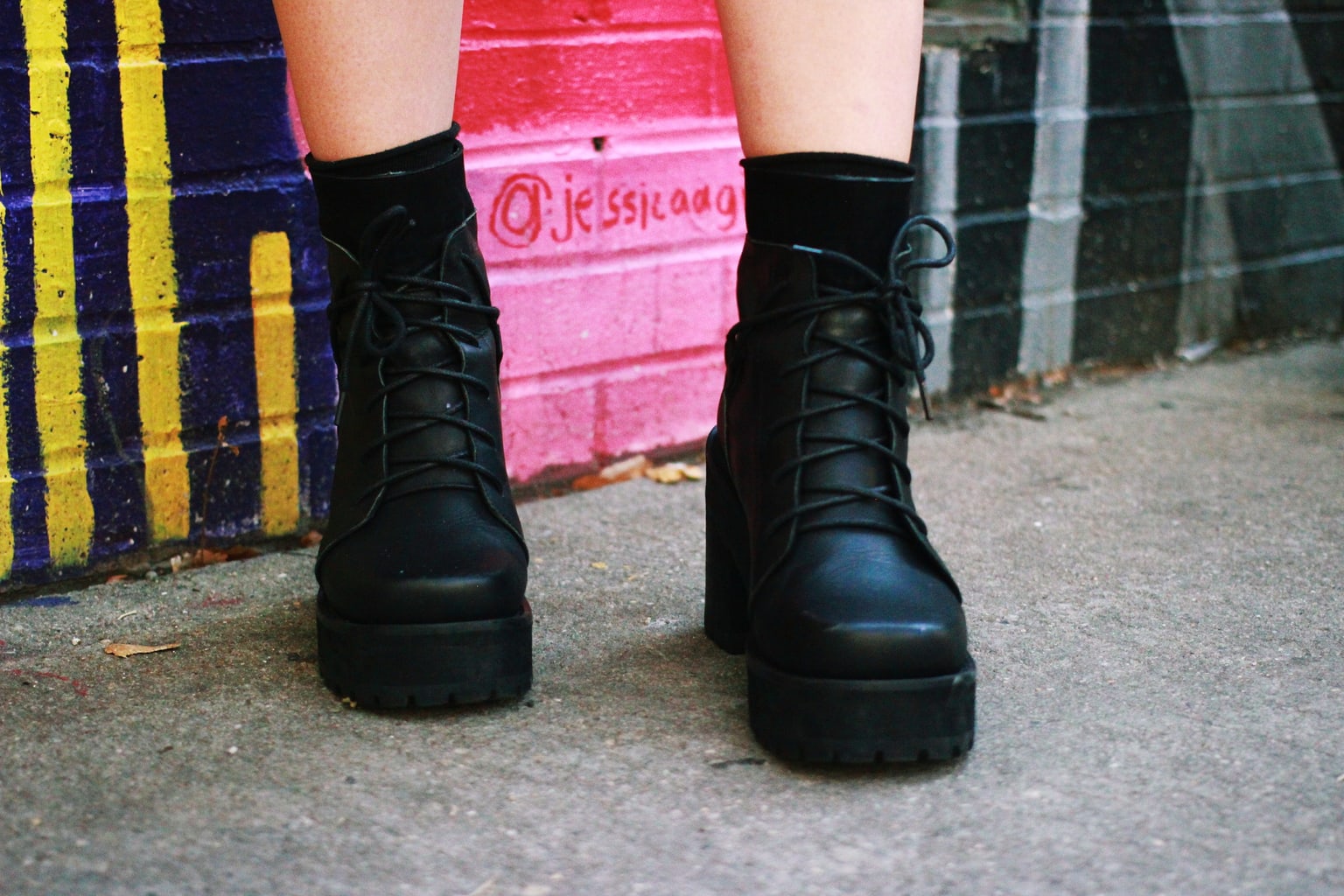 You can't dress like a rockstar without having your favorite pair of chunky boots. Xiao killed this outfit by adding these babies. They are hardcore adorable.
Do you love Xiao's style?
Would you wear this punk-inspired look? How do you feel about chokers? Comment below and share with us!